9:30 AM Friday December 8
The snow on the way today and tomorrow is part of a very large storm that has over achieved. We have a Winter Weather Advisories in place for a general 1 to 3 inches of snow, there is potential to get more and expand the snow zone inland. I was applying my Atmospheric Memory Theory to push this storm farther east, and instead it came west. It is clear now why, and I wanted to share with you. Forecasting is a constant learning process and I always open myself up to reevaluate, which helps with future events. Here are some interesting things I noted and wanted to jot down before the next full model run arrives and may surprise.
Jet Stream Buckling
This Water Vapor image this morning is highlighted to show the south branch of the jet stream. This was the leading edge of the arctic air and it did push the snow all the way down to Houston, Tx.
Instead of pushing farther southeast, it stalled and is making a return to the north and west. The reasons why are below the image: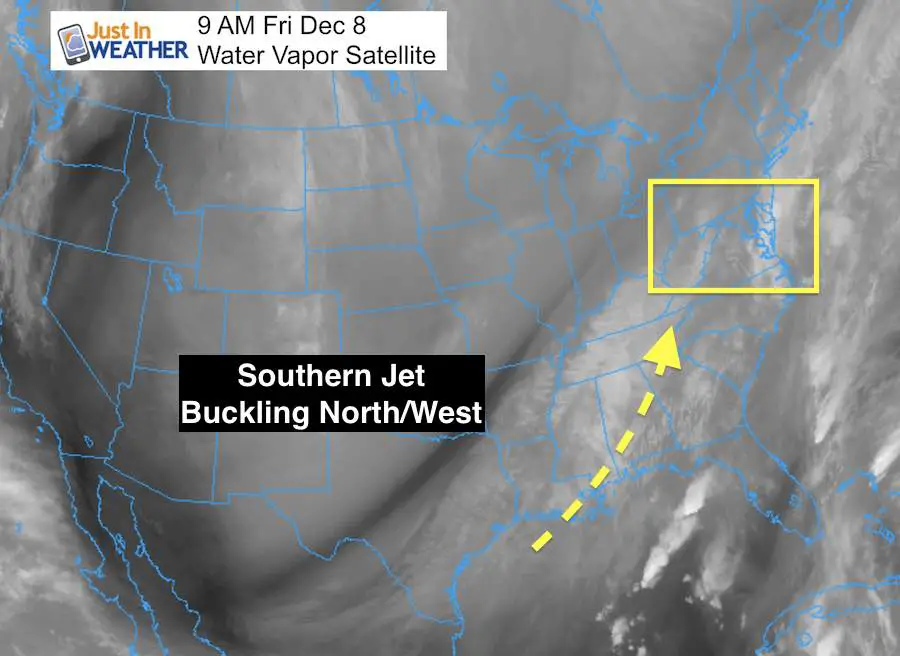 Warmer water in the Gulf of Mexico and southeast Atlantic slowed the arctic push.

More energy is flowing into the jet from the Gulf and ahead for the Bahamas. This stoped the eastward progress and shifted it back a bit.

The developing storm out of Texas is stronger.

Upper level energy from Canada is stronger and faster, pulling this back.  That is shown better on the radar simulation below.
Watch this in motion in this 24 hour loop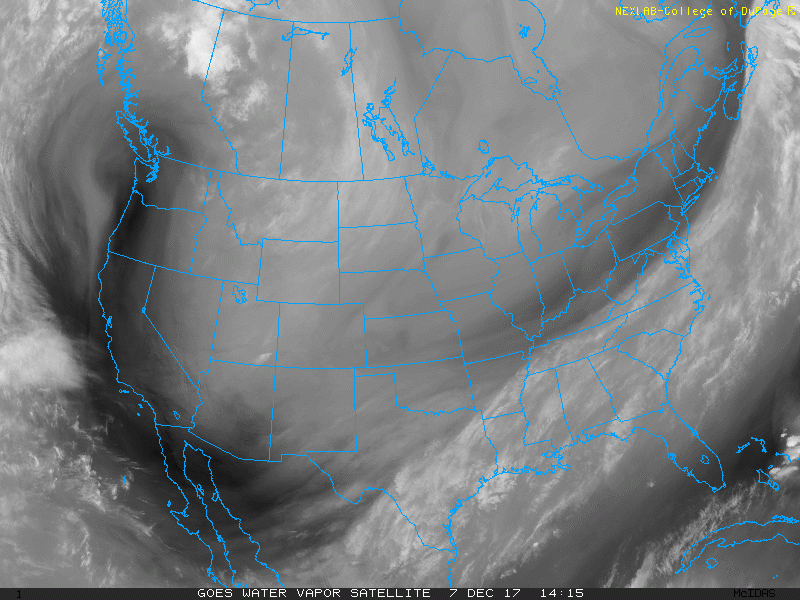 Radar Simulation Tonight
This is the HRRR Model Radar Simulation for 1 AM and it looks like a well developed winter event. The timing is off by about 12 hours to make this a major snowstorm. Seriously!. If the jet slows a little and the Great Lakes system speeds up, we could get the snow to pull farther west and increase the snow totals for all.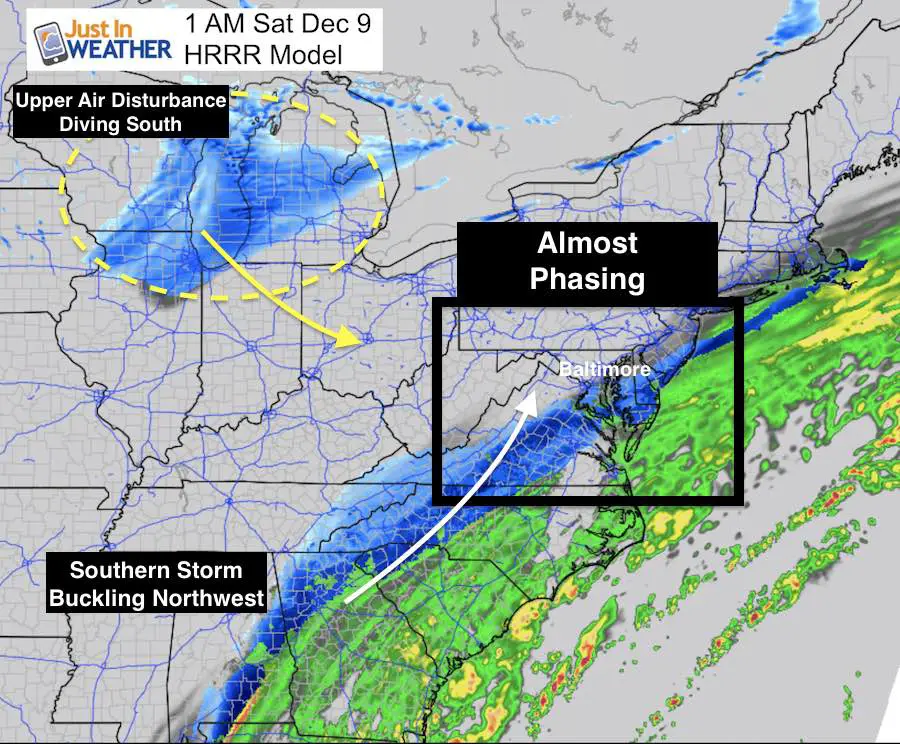 For FITF Snowstix and Apparel: Click here
I will be watching…
Snow/Rain line through Atlanta GA. They are on the fence and if they end up slightly warmer or delayed snow, that would indicate a push farther north of the southern storm. The result would be more snow farther inland for us.
Timing of snow in the Great Lakes. If this speeds up, then the phasing gets closer.
It is possible the morning models show more snow and bring it inland. I have alerted all of my clients and will be updating them and then you later.
Credit Where It Is Do
Last week I showed this LONG RANGE map from the GFS and said I was posting it for posterity. I DID NOT trust accuracy more than 1 week away. This was actually a 186 HOUR FORECAST. Compare the morning animation below.
While off by 24 hours from what we are expecting, this is impressively close to what may verify. That changed my protocol this winter and I may actually have to give credit and show more potential events even though I do not want to feed into hype and click baiting.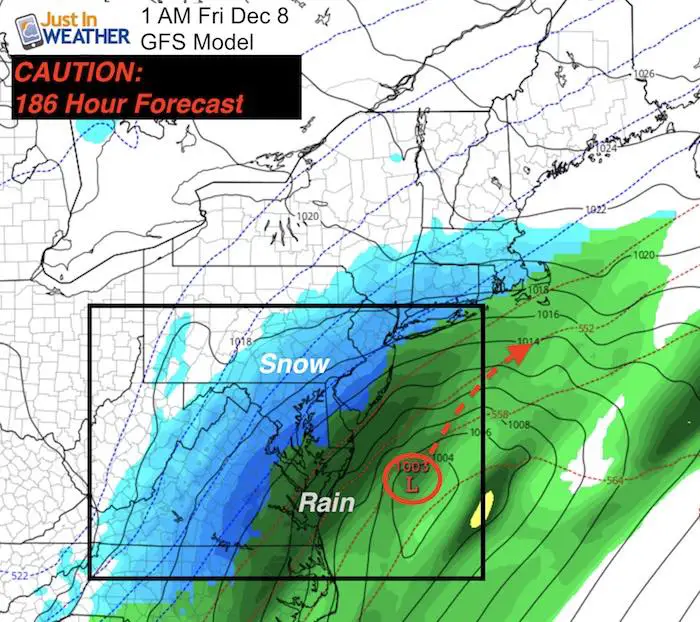 Compare to the Latest Forecast
This is the animation I showed in my morning forecast. Click here to see my initial call for snowfall.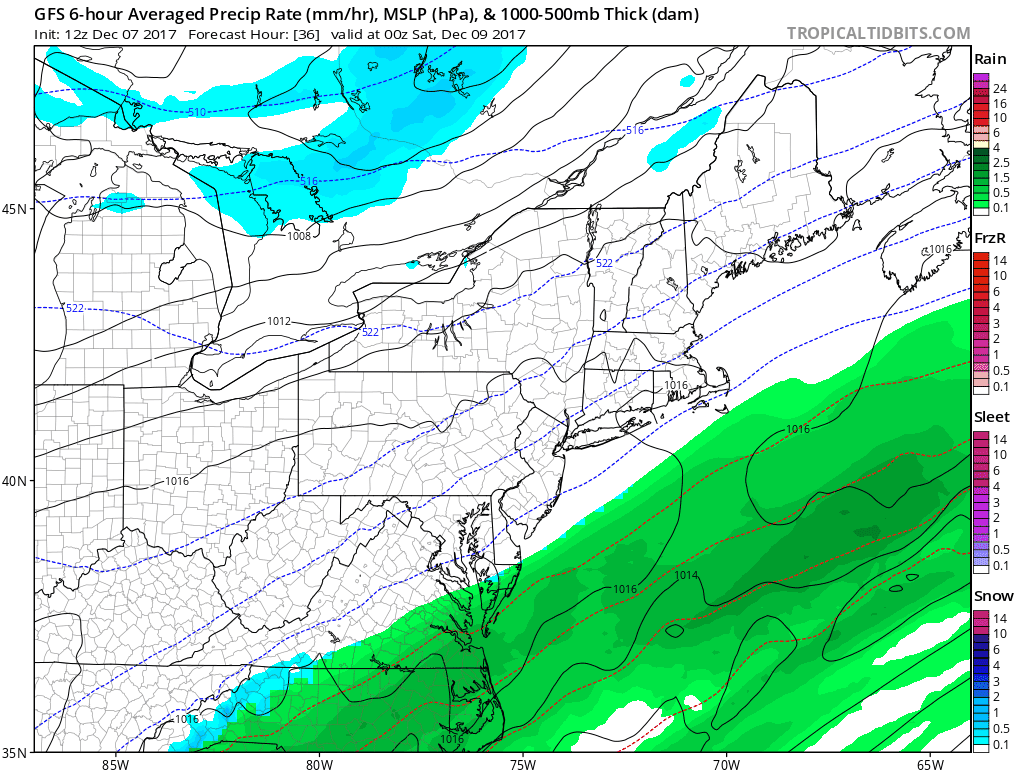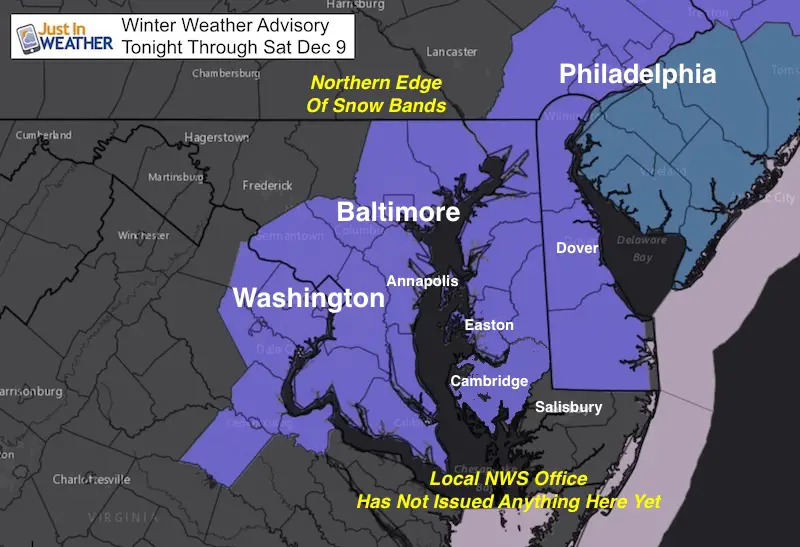 Keep In Touch All Winter
Click here to sign up for email alerts…. Just in case you don't get the post on your social media feed.
Snowstix- New Colors in 30″ and 36″
We are giving 10% of each sale to programs that benefit pediatric oncology patients.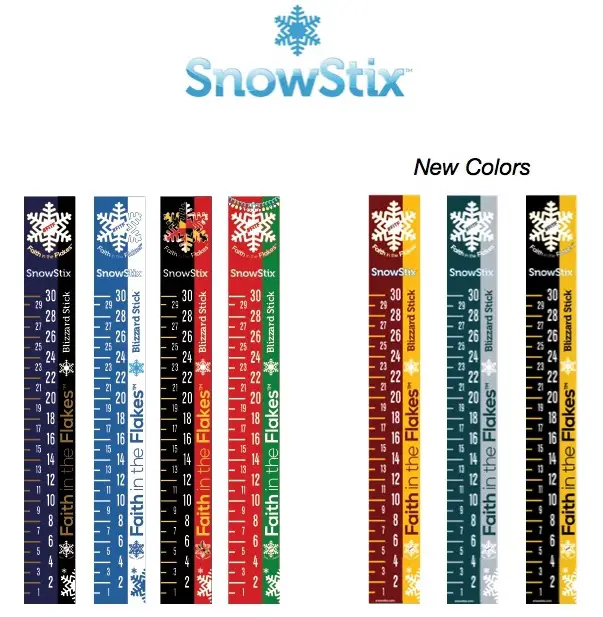 Faith in the Flakes Online Store
PJ bottoms still inside out- They have to be to help bring on the snow.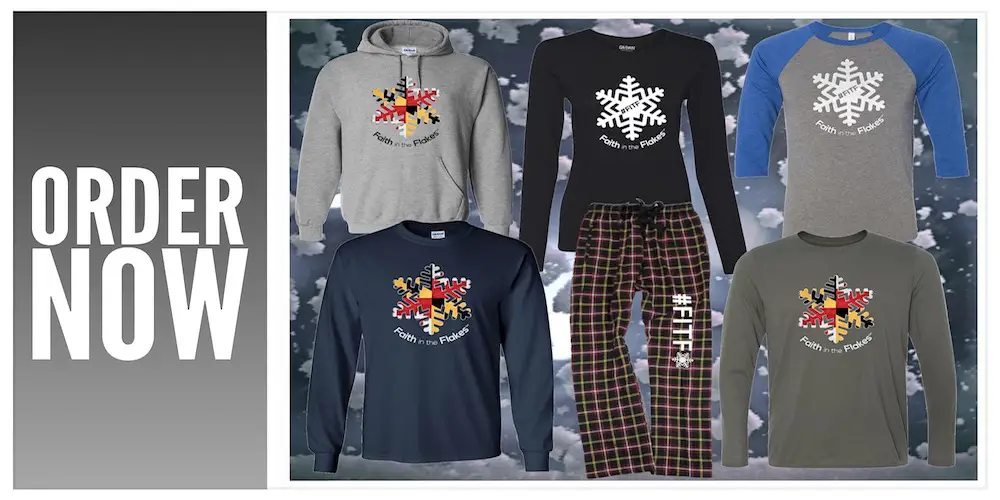 Get the award winning Kid Weather App I made with my oldest son and support our love for science, weather, and technology. Our 3 year anniversary of the release and our contribution to STEM education is this November. It has been downloaded in 60 countries, and works in both temperature scales. With your support we can expand on the fun introduction to science and real weather.
Please share your thoughts, best weather pics/video, or just keep in touch via social media
Also See:
My Winter Outlook 2017-2018 for more snow
La Nina Formed: What it could mean to our winter
NOAA Winter Outlook: Not The Best But Not The Worst For Snow
Two Farmers Almanacs Winter 2018 Outlooks
Winter Weather Folkore: Suggestions from Animals and Crops
First Frost and Freeze Dates For Maryland (southern PA and northern VA)
My Preliminary Winter Outlook Notes
Low Snow Winters In Baltimore: To Repeat Or Not Repeat
NOAA Ranks Blizzard 2016 4th Worst Snowstorm On Record
Blizzard 2016 Record Top Snowstorm: Area Totals