December 5th 2017
The arctic front is moving through as I write this and the first really cold pattern of the winter season is knocking on our door. We will feel it with afternoon temps almost 20 degrees colder tomorrow, and then even colder this weekend. With is type of air mass and the holidays approaching, it is inevitable to think about snow. Some of us think about it all the time ( I know I am not alone). This will be the most favorable two week stretch in December we have seen in a few years. While I can not promise a full fledged storm, we should see snow in some capacity before Christmas. Let me explain in this outlook.
Temperatures
First a look at temperatures, then the jet stream which is most important for identifying a pattern. I have more confidence in the pattern than specific events beyond a week in time.  The surface features that could bring snow are not accurately depicted by the computer models we know. I will show them below for only one purpose. But I make this point clear: I do NOT endorse or support any notion of specific storm details a week or more away. However a chance of a storm forming in the pattern looks promising.
This is the 850 mb temperature animation, which is roughly at 5,000 Ft aloft. It is unobstructed by land features and tells the true story of the cold that will build and hold. These readings are in ºC, but just look at the blue and purple. That will translate to highs in the 30s next week for sure!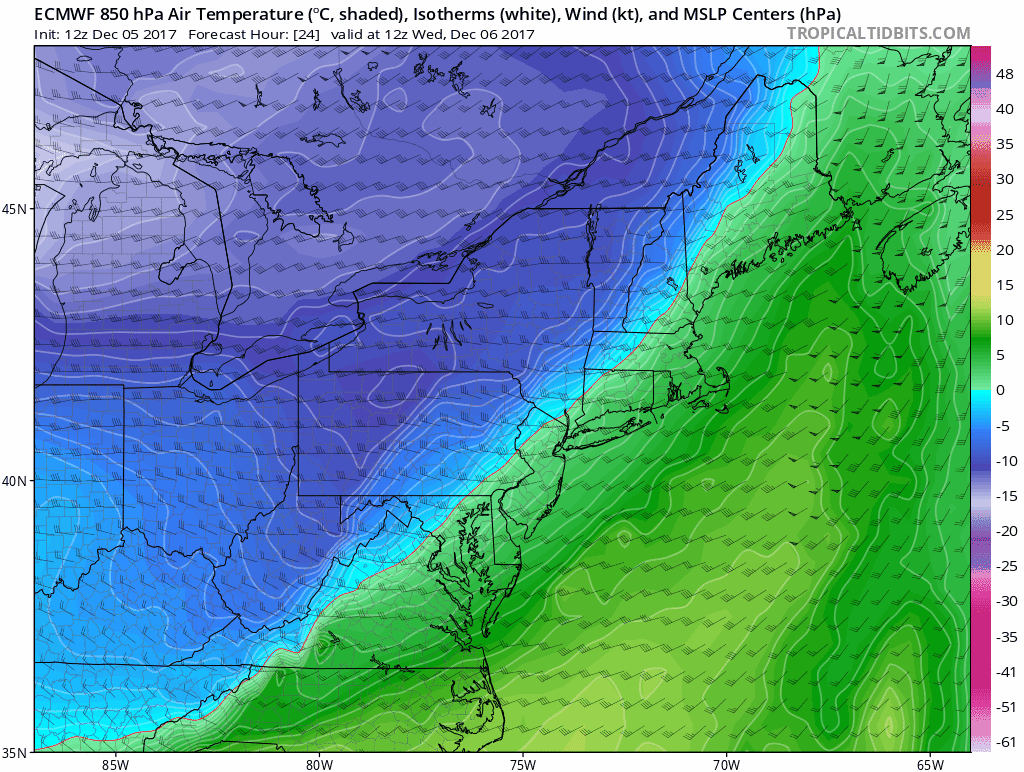 Jet Stream
This is the flow of air at 500mb or roughly 18,000 feet aloft. The ridges and troughs show where warm and cold air will settle while storms often flow around the edge of the trough.  I have taken the liberty to point out one key feature that you may hear again: The Polar Vortex! This is a real thing and represents the core of cold air form the North Pole. It often orbits around the Northern Hemisphere and usually stays well north in Canada, or Siberia. Some times it drops farther south, and it appears it will skirt just north of the US boarder next week.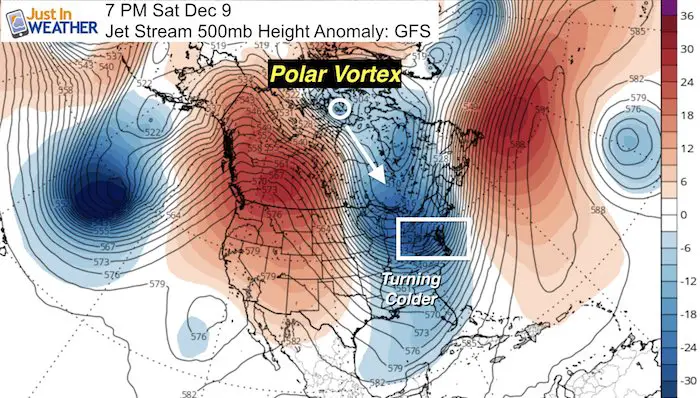 By next Wednesday, the Polar Vortex will be in Ontario, Canada, but send a piece of energy around the back side into the eastern US. This deep trough (cold shown in blue) is when we should have our coldest air and maybe even something else along for the ride.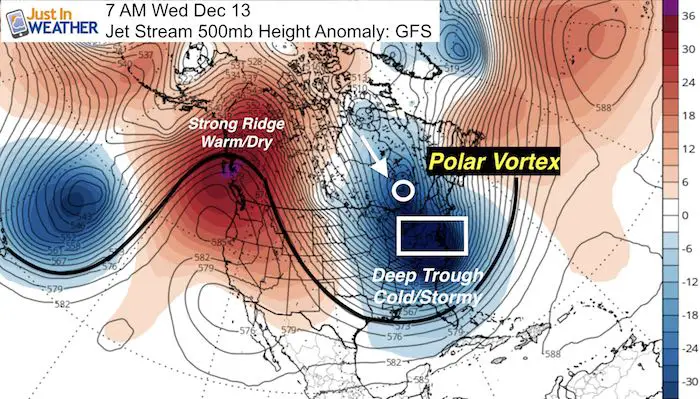 Colder Look
In addition to looking at the Jet Stream for ridges and troughs, the axis of the trough is important for how a storm or some disturbance may move. Notice the kink here… That signals the energy pivoting through the Mid Atlantic and is more favorable for something to try and develop with cold enough air to produce snow.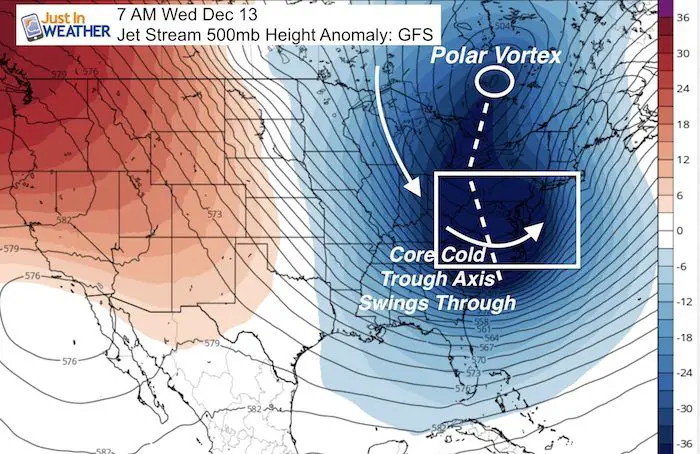 Jet Stream Animation:
Here is a look at the jet stream in motion. Notice the Polar Vortex at the start on Hour 108 shift down south and then back into northeaster Canada, but then another surge of cold air drops south.  That will be cold to start Christmas week.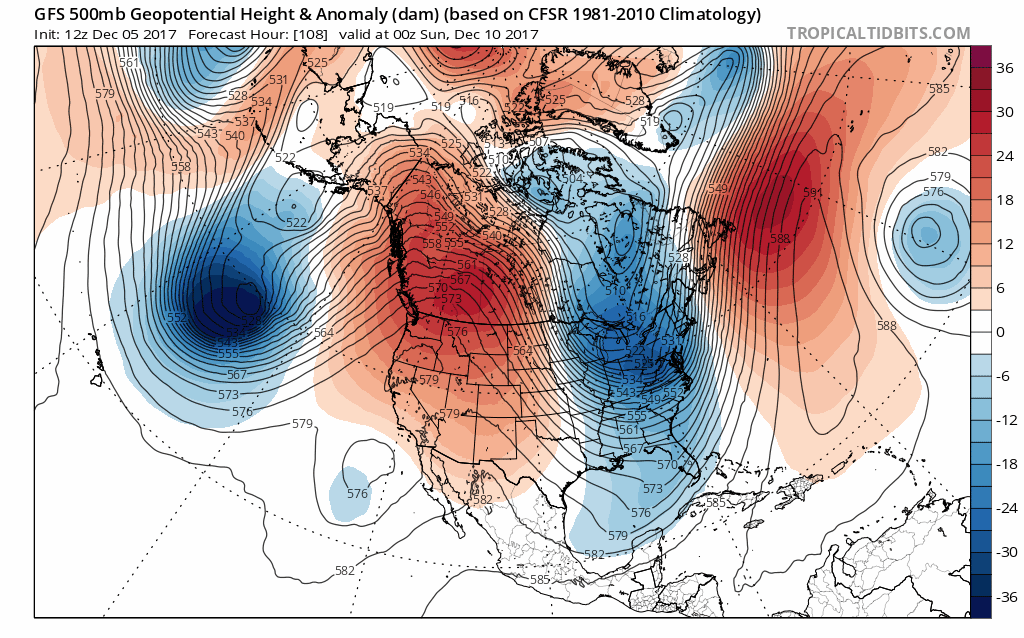 Getting Some Snow
There will be a coastal system that will bring rain and then snow to Delmarva Friday into Saturday. West of the Chesapeake Bay should be too far away as the system will likely trend east. No stickage expected! However, an upper level disturbance shown here should help to bring flurries or snow showers Sunday afternoon.
Snowstix- New Colors in 30″ and 36″
We are giving 10% of each sale to programs that benefit pediatric oncology patients.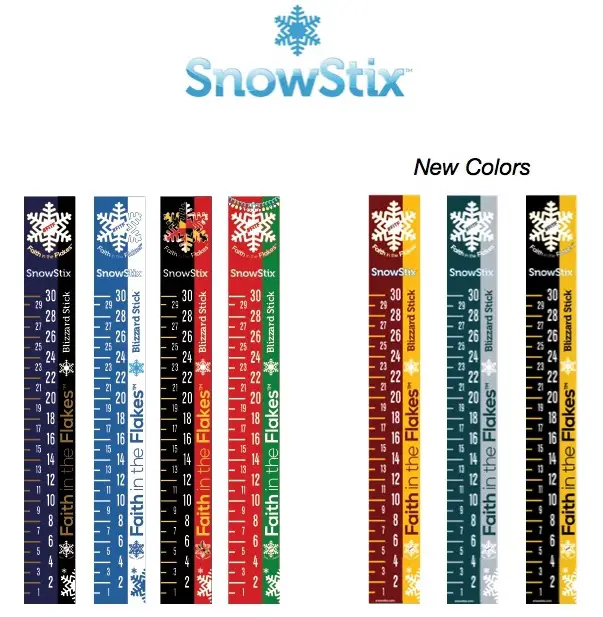 Surface Animation
This is the GFS Model. Only one model and not the best for long term stuff, but I am using it for consistency since I do not value the specifics anyway.
Notice the Friday-Saturday coastal system.  After that there are bits of unorganized energy that perhaps may have a better chance on Tuesday/Wednesday  than shown here. Beyond that, I am just showing this to point out there there is more in the pipeline. I DO NOT value timing or tracking of anything else. What I do see is an active pattern that will produce some prospects of snow. Multiple flurries, showers, and maybe even one or two events that can drop accumulation. That is the two weeks ahead I am looking forward to.
Faith in the Flakes
Keep In Touch All Winter
Click here to sign up for email alerts…. Just in case you don't get the post on your social media feed
Faith in the Flakes Online Store
PJ bottoms still inside out- They have to be to help bring on the snow.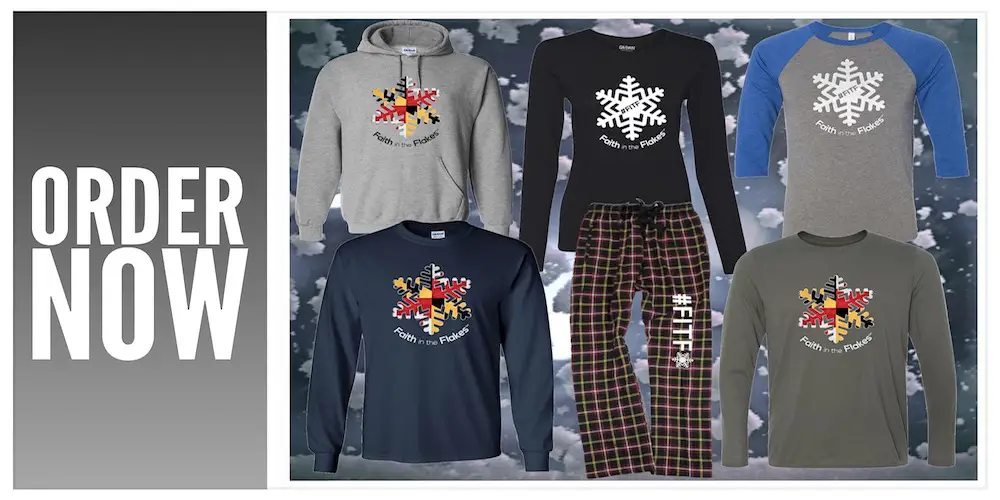 Get the award winning Kid Weather App I made with my oldest son and support our love for science, weather, and technology. Our 3 year anniversary of the release and our contribution to STEM education is this November. It has been downloaded in 60 countries, and works in both temperature scales. With your support we can expand on the fun introduction to science and real weather.
Please share your thoughts, best weather pics/video, or just keep in touch via social media
Also See:
My Winter Outlook 2017-2018 for more snow
La Nina Formed: What it could mean to our winter
NOAA Winter Outlook: Not The Best But Not The Worst For Snow
Two Farmers Almanacs Winter 2018 Outlooks
Winter Weather Folkore: Suggestions from Animals and Crops
First Frost and Freeze Dates For Maryland (southern PA and northern VA)
My Preliminary Winter Outlook Notes
Low Snow Winters In Baltimore: To Repeat Or Not Repeat
NOAA Ranks Blizzard 2016 4th Worst Snowstorm On Record
Blizzard 2016 Record Top Snowstorm: Area Totals
Extreme Weather of 2015 balanced out on both ends