Tuesday November 28
The mornings may seem like typical cold for late November weather, but the afternoons will continue to be warmer than normal. That is a symbol of the very dry conditions… large temperature swings. The other thing is that in warm spells we end up warmer than first expected. This time we will aim for near 60ºF. While this is nothing like the recored hit that has surged in the western US, and not an extension of the arctic air we have had try to arrive last week… There is no reason to sweat it out.  The pattern is resetting and the true cold air is set to move in for the second week of December.
Stats For November 28
Normal High:  51ºF
Record High:  73ºF in 1990
Normal Low: 33ºF
Record Low: 15ºF in 1951
Sunrise: 7:04 AM
Sunset 4:45 PM
Keep In Touch All Winter: Sign up for email updates on new posts
Since you may miss some posts via social media, click here for email alerts as a way to make sure you don't miss any.  *You may have to refresh that page once for your browser to clear out the images.
Warm Afternoon
This model shows Baltimore barely reaching 60ºF, but I think we will end up a little warmer by a few degrees. There will be sunshine and light wind, so a pleasant late Fall day ahead.
Forecast Animation- Relatively Dry
The threat of showers Thursday night will be brief. The next possible sprinkle will be Saturday afternoon. But the pattern looks pretty dry (for now). While the GFS Model here shows a coastal storm developing, I think it is a blip and the trend will move it back east again. That is the error I pointed out in my winter outlook.
Pointing this out in a quiet pattern now can help identify bias as we head into an active winter. I do think Mid December will turn active.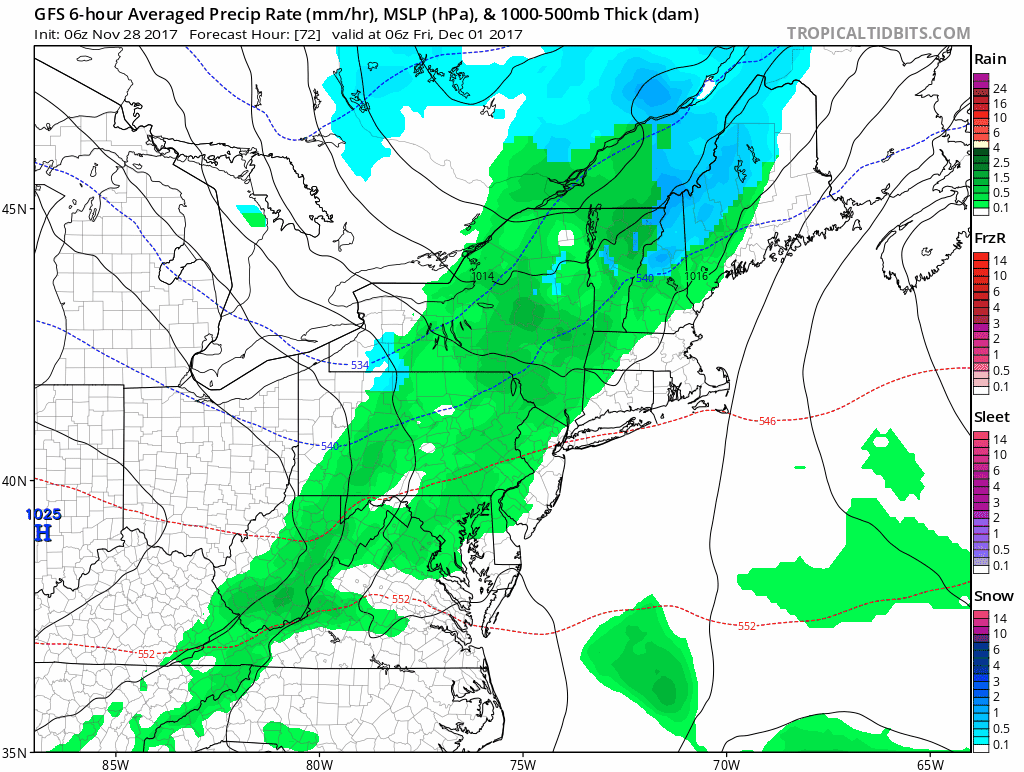 Temperature Outlook
After this brief mild stretch, temps will get back to near average. Reminder that today's average high is 51ºF, and we lose a degree about every 3 days. No, that is not COLD… but it is actually a sharp contrast to the past two years at this time. See the jet stream animation below showing the shift to our cold pattern by the second week of December. This should lock in through Christmas and the New Year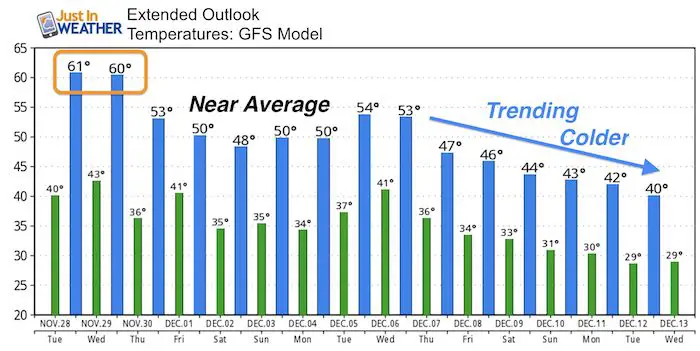 Jet Stream Animation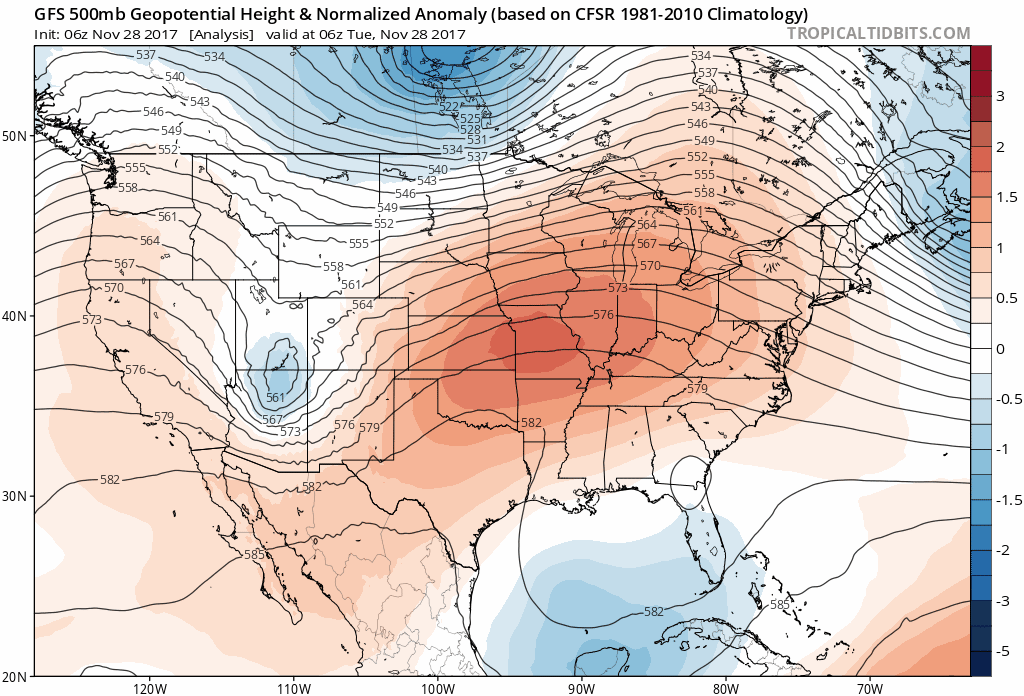 Faith in the Flakes Online Store
PJ bottoms still inside out- They have to be to help bring on the snow.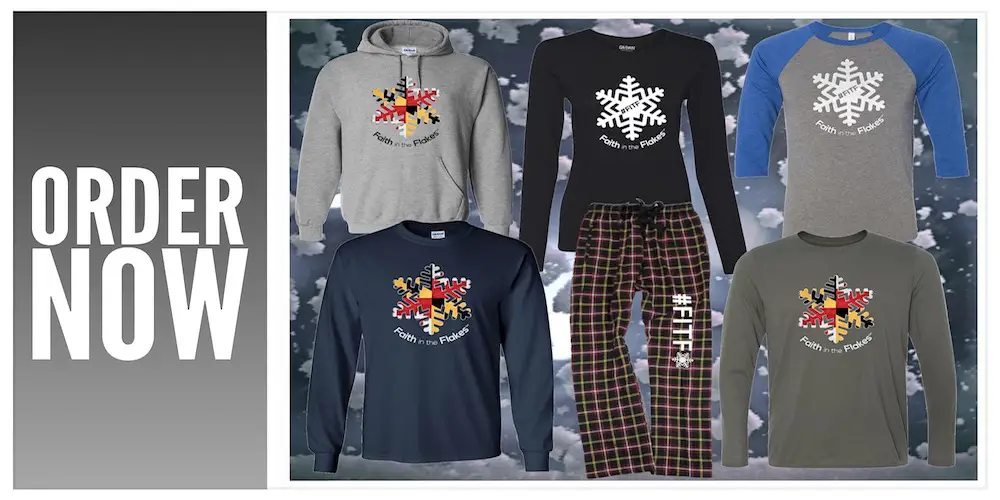 Snowstix- Ready For Delivery
We are giving 10% of each sale to programs that benefit pediatric oncology patients.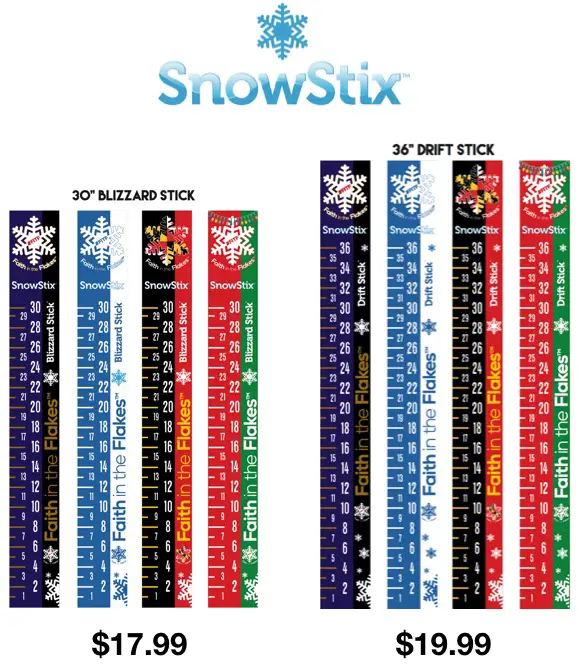 Get the award winning Kid Weather App I made with my oldest son and support our love for science, weather, and technology. Our 3 year anniversary of the release and our contribution to STEM education is this November. It has been downloaded in 60 countries, and works in both temperature scales. With your support we can expand on the fun introduction to science and real weather.
Please share your thoughts, best weather pics/video, or just keep in touch via social media
Also See:
My Winter Outlook 2017-2018 for more snow
La Nina Formed: What it could mean to our winter
NOAA Winter Outlook: Not The Best But Not The Worst For Snow
Two Farmers Almanacs Winter 2018 Outlooks
Winter Weather Folkore: Suggestions from Animals and Crops
First Frost and Freeze Dates For Maryland (southern PA and northern VA)
My Preliminary Winter Outlook Notes
Low Snow Winters In Baltimore: To Repeat Or Not Repeat
NOAA Ranks Blizzard 2016 4th Worst Snowstorm On Record
Blizzard 2016 Record Top Snowstorm: Area Totals