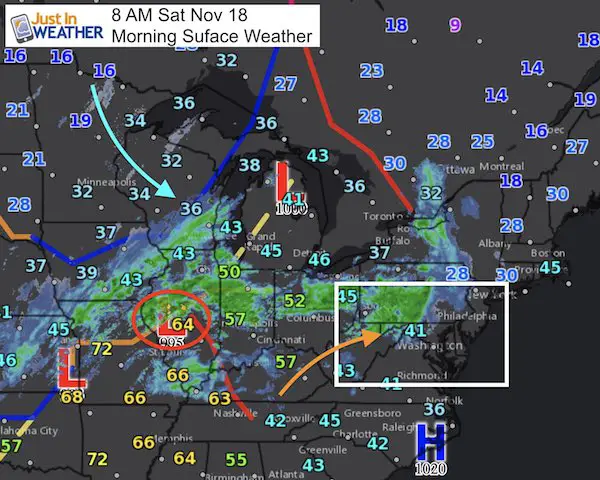 Saturday November 18
A strong storm is moving across the country as a signal of the increasingly active weather pattern. Winter is coming early and I will have my formal winter outlook posted right here Sunday morning. But this round of weather is slated to bring us rain and strong winds. The snow will be heavy , but in western Maryland and Pennsylvania. Maybe a flurry reaches the distant suburbs, but the main story will be the strong winds that could gust over 40 mph overnight. That is when we will get the strongest part of this storm, while sleeping… if you can though the noise.
Below is the rain timeline showing showers reaching parts of the area during today. The main storm even will be overnight. Our outlook for Thanksgiving still looks cold and keeps the chance of some flakes around (snow flakes that is).
Stats For November 18
Normal High:  56ºF
Record High:  78ºF in 1938
Normal Low: 36ºF
Record Low: 20ºF in 1996; 1959
Sunrise: 6:54 AM
Sunset 4:50 PM
Keep In Touch All Winter: Sign up for email updates on new posts
Since you may miss some posts via social media, click here for email alerts as a way to make sure you don't miss any.  *You may have to refresh that page once for your browser to clear out the images.
 Rain Timeline Today
Note: This push of rain showers is racing in fast, and will most likely impact central Maryland and north into PA. Southern Maryland should stay dry, just windy and warm today. Those winds will push in the warmest temps this evening and tonight.
—> slider
[metaslider id=54723]
High Temperatures – Around Midnight
Cold Front Arrives Between 4 AM and 6 AM (metro Baltimore)
Winds:
Gusty winds today will get stronger overnight. The cold front will bring in the strongest winds before sunrise Sunday morning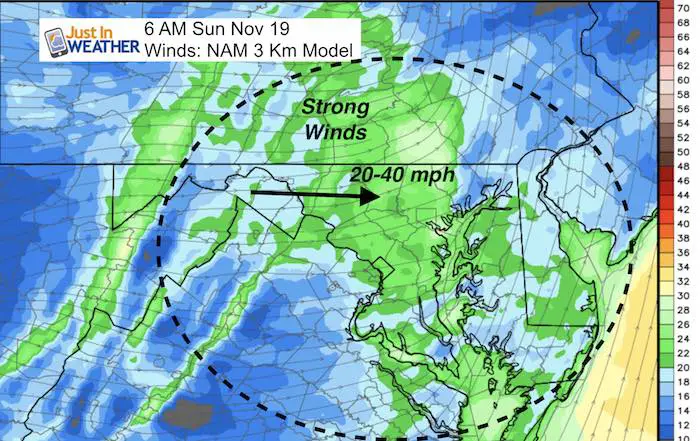 Snowstix- Ready For Delivery
We are giving 10% of each sale to programs that benefit pediatric oncology patients.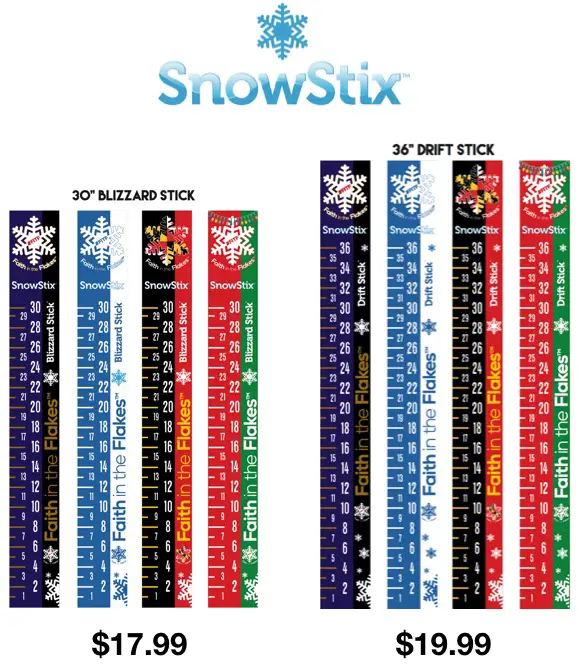 Regional Winds
Note the timing of the upper level wind flow… It will be noisy tonight and colder winds will rule Sunday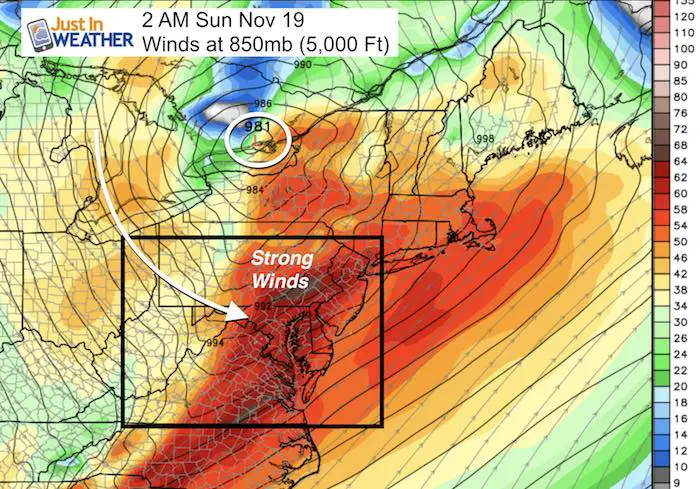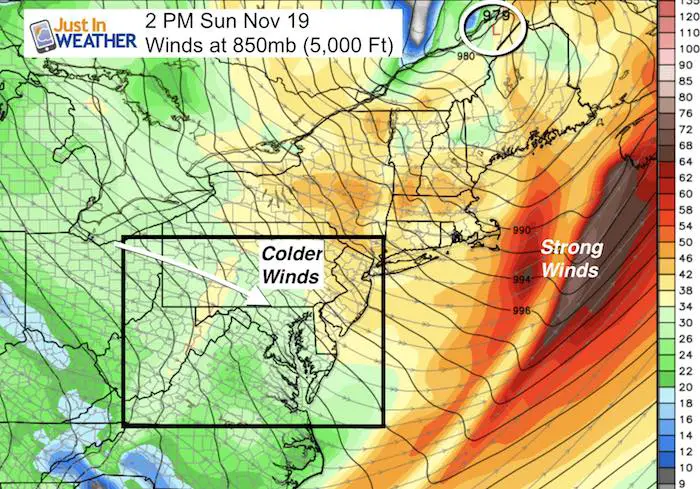 Outlook- Thanksgiving
Please- PLEASE keep in mind a few things….
I continue to show that the computer models are having trouble with the potential storm on Thursday.
I still think there is an error in modeling, but there is still some element of energy that will want to work its way out next week.
We could have some light showers or flurries. This storm is what we were supposed to have then was pushed well off of the coast. There general model error is for storms to verify farther east than the original forecast. But this is already east of what we had seen a while ago.
Thanksgiving will be colder for sure!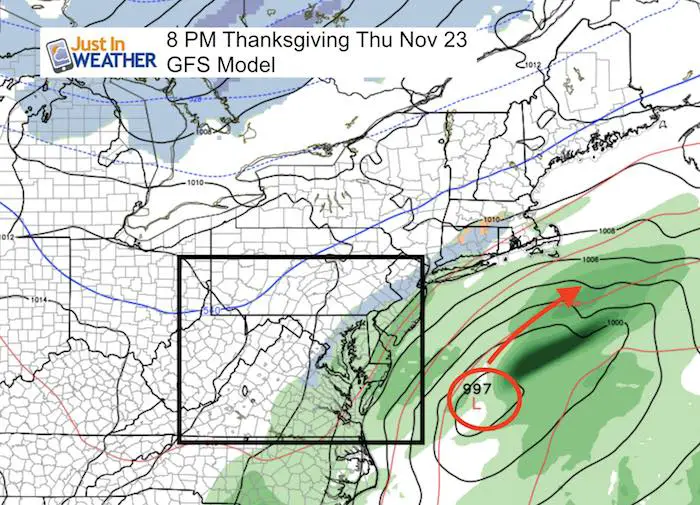 Temperature Outlook
Faith in the Flakes Online Store Is Back Open By Popular Demand
PJ bottoms still inside out- They have to be to help bring on the snow.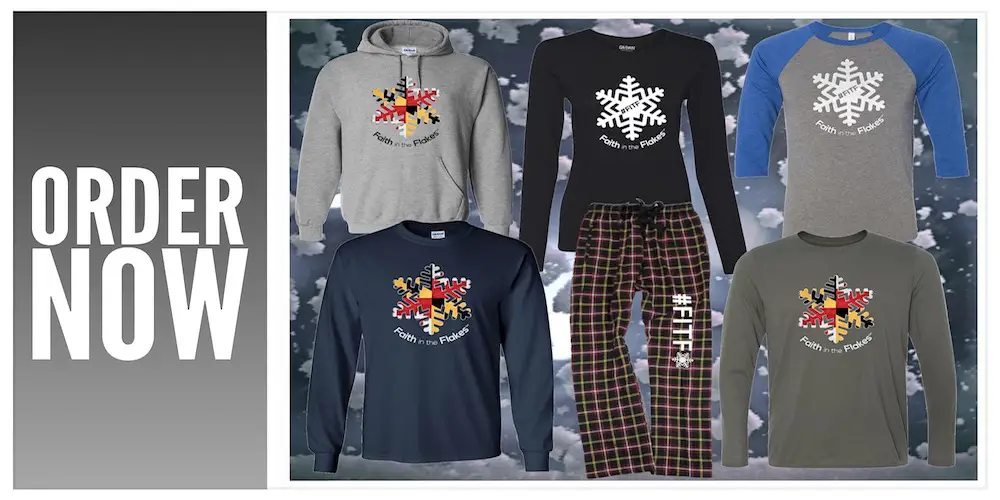 Get the award winning Kid Weather App I made with my oldest son and support our love for science, weather, and technology. Our 3 year anniversary of the release and our contribution to STEM education is this November. It has been downloaded in 60 countries, and works in both temperature scales. With your support we can expand on the fun introduction to science and real weather.
Please share your thoughts, best weather pics/video, or just keep in touch via social media
Winter Stuff
NOAA Winter Outlook: Not The Best But Not The Worst For Snow
Two Farmers Almanacs Winter 2018 Outlooks
My Preliminary Winter Outlook Notes
First Frost and Freeze Dates For Maryland (southern PA and northern VA)
NOAA Ranks Blizzard 2016 4th Worst Snowstorm On Record
Extreme Weather of 2015 balanced out on both ends
Early Christmas Shopping? FITF Gear Is Here
Limited Edition 11:11 FITF Clock
Make That Wish For Snow