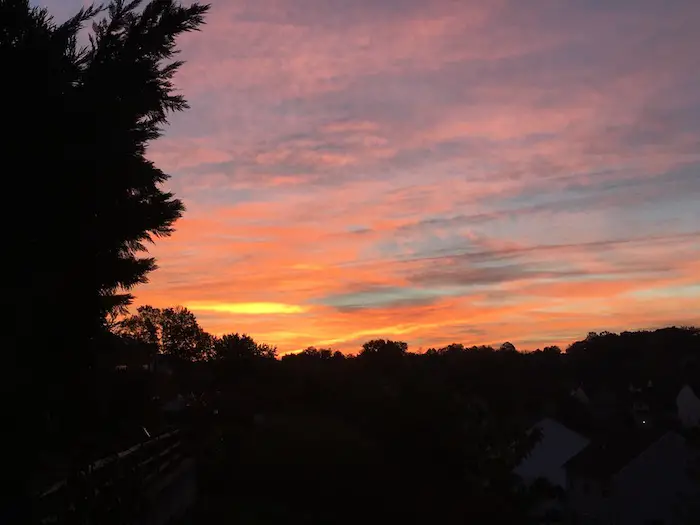 November 5 2017
Now that we are back to Standard Time,  you are likely noticing dramatic lighting changes on the bookends of your day.  I wanted to share some interesting things about it. We will have more light in the morning, which is a big plus for kids riding the school bus and your commute, but the afternoons will be very short or non existent depending on your work schedule. I am sure you have already heard about the history of time change and the reminders to change the batteries in your smoke detectors. One last reminder before we geek out: Please remember to change the clock on your car dashboard. That is the last one most people change and can really throw you off your game when the work week begins.
OK, here is some stuff about the sunset, sunrise, daylight, and sun angle. There are subtle differences in timing across our areas depending on which direction you live. But I have chosen Baltimore as the focal point for the times. Ocean City in eastern Maryland has sunset 5 minutes earlier on average.  Deep Creek Lake has sunset 9 minutes later. So there is a 14 minute spread for sunset just on Monday November 6th in our little state. By the way, York PA a one hour drive north has sunset 2 minutes earlier.
Based on Baltimore, MD
Sunset
Monday Nov 6 is the last day of the year for 5 PM sunlight
The earliest sunset will be 4:43 PM on Dec 1 to Dec 12.

The sunset actually gets later as the days get shorter between Dec 13 through the winter solstice on Dec 21. The mornings get later to compensate.  
Sunrise:
7:36 AM was sunrise on Fri Nov 3rd, 
6:40 AM is sunrise on Mon Nov 6
7:26 AM is the sunrise on Dec 31 (actually 4 minutes later than the Winter Solstice on Dec 21)
Daylight
Total daylight on Nov 6 is 10 hours, 19 minutes, and 22 seconds. That is 4 hours and 37 minutes shorter than the Sumer Solstice

We are still losing more than 2 minutes of daylight each day through Nov 11.

The amount of daylight lost slows to seconds each day in December and then shifts to daylight increase on the winter solstice. 

We will lose another 55 minutes of daylight by the Winter Solstice 
Sun Angle: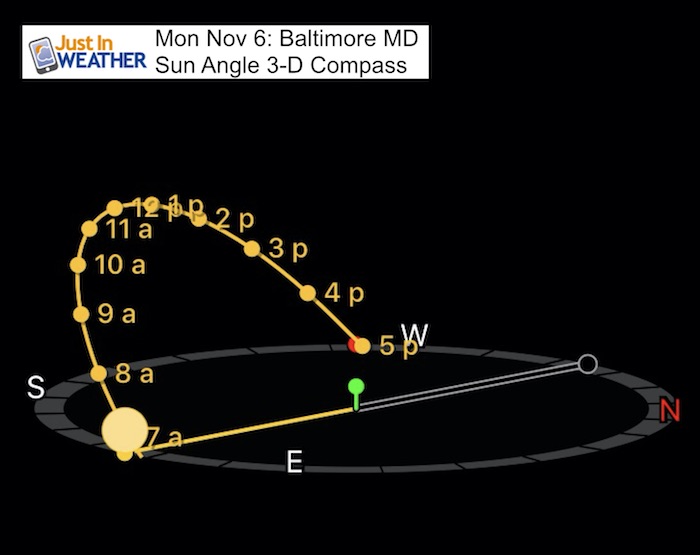 The highest angle for the sun (solar noon) on Mon Nov 6 will be 34.6º above the southern horizon.

This angle will be reached again on Feb 4th= The solar twin day. That is 2 days after Groundhog Day!

This will lower each day until the winter solstice. 

The highest angle for the sun (solar noon) on Dec 21 (winter solstice) will be 27.3º above the southern horizon
Keep In Touch All Winter: Sign up for email updates on new posts
Since you may miss some posts via social media, click here for email alerts as a way to make sure you don't miss any.  *You may have to refresh that page once for your browser to clear out the images.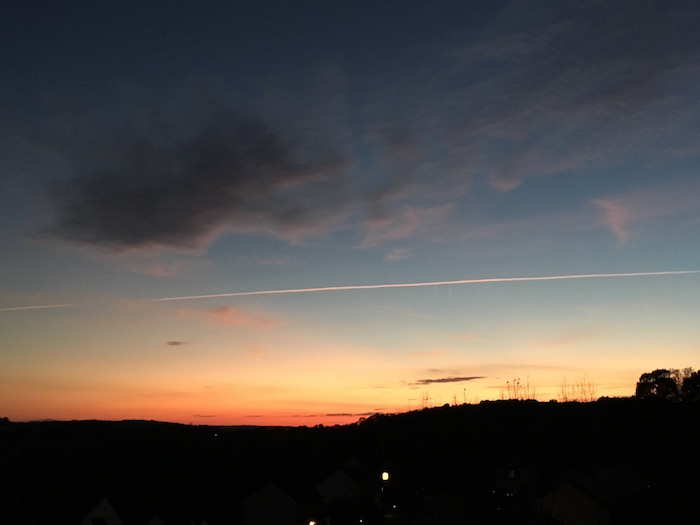 Please share your thoughts, best weather pics/video, or just keep in touch via social media
Faith in the Flakes Online Store Is Back Open By Popular Demand
PJ bottoms still inside out- They have to be to help bring on the snow.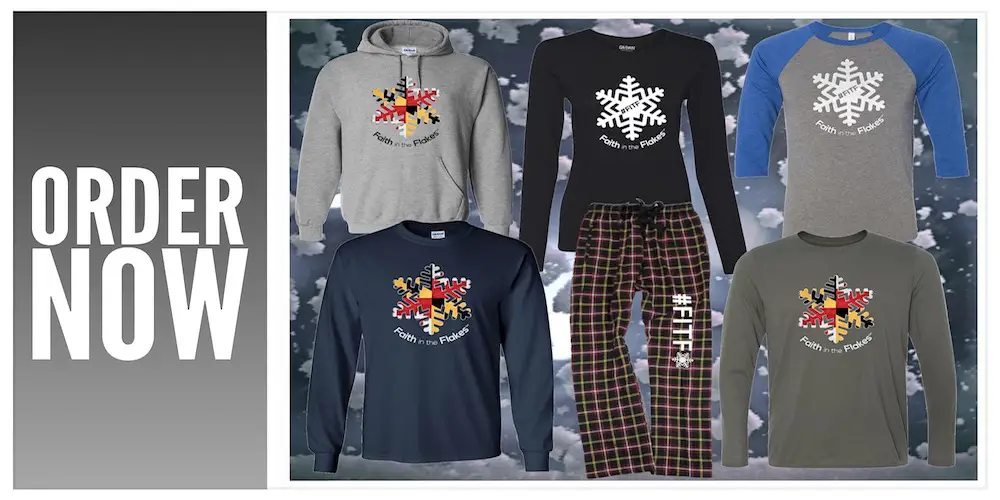 Get the award winning Kid Weather App I made with my oldest son and support our love for science, weather, and technology. Our 3 year anniversary of the release and our contribution to STEM education is this November. It has been downloaded in 60 countries, and works in both temperature scales. With your support we can expand on the fun introduction to science and real weather.
Snowstix
These Snowstix are available now for early orders and delivery.   To order now, click on the image below and send your request to [email protected].
We are giving 10% of each sale to programs that benefit pediatric oncology patients.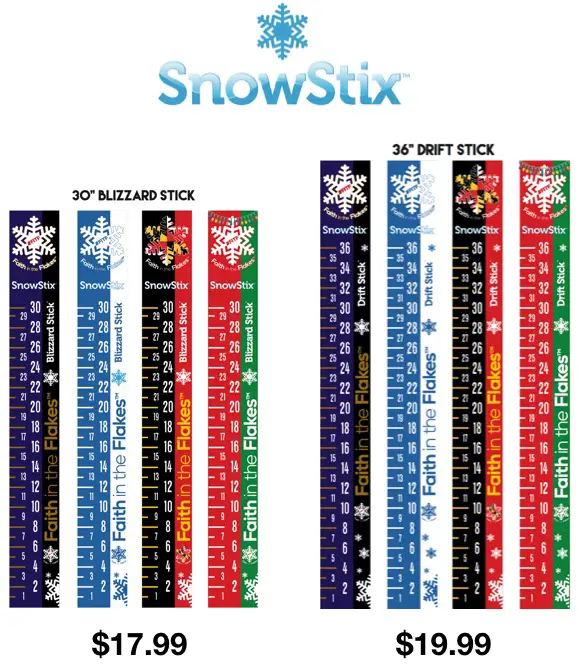 Winter Stuff
NOAA Winter Outlook: Not The Best But Not The Worst For Snow
Two Farmers Almanacs Winter 2018 Outlooks
My Preliminary Winter Outlook Notes
First Frost and Freeze Dates For Maryland (southern PA and northern VA)
NOAA Ranks Blizzard 2016 4th Worst Snowstorm On Record