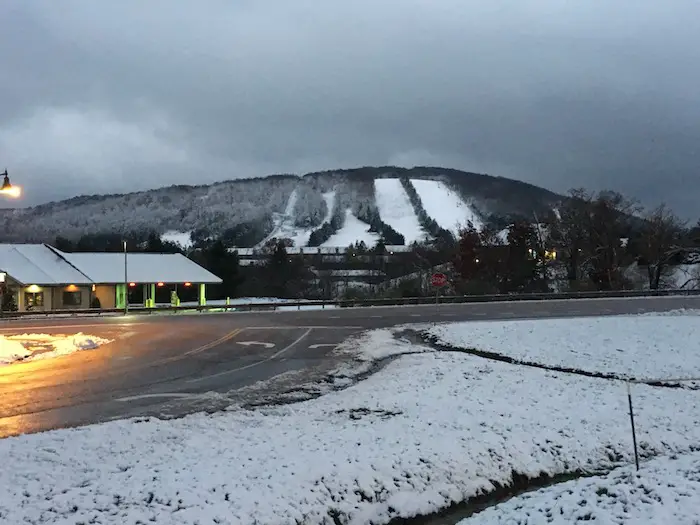 October 30, 2017
Are you ready to see snow? I know the leaves are just getting close to peak after our delayed autumn, but some people don't think it is ever too early for a winter scene. I have plenty to show you from this morning in western Maryland. While I know there is a spread of options from exciting to disturbing, October snow in Garrett County is not that rare. It just doesn't stay long until we get closer to Thanksgiving.
Photos: I have split up my snow photo tour down to three sections below: Wisp Ski Resort, McHenry, and across Garrett County.
FITF apparel and Snowstix are now available. See the links below.
First some background: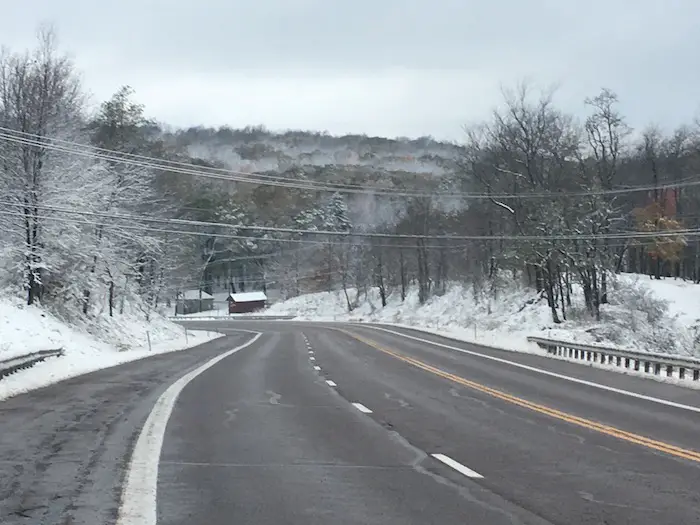 The storm that rolled through on Sunday with over 1 inch of rain and strong winds took a track just off the Maryland coast. This was fed by Tropical Storm Philippe to the southeast, and cold air to the west. The result was a moderate burst of snow inland above 2000 Ft in elevation. I drove out west to capture it and the storm satisfied. Live videos online during the event reached over 200,000 people, so I figured I am not alone wth Faith in the Flakes.
Note: The ground is still too warm and what I saw was melting from below while compacting from the slushy weight above. That is why the 2 inches of snow I showed online last night was about the same as what we measured this morning despite more snow falling.  If this was mid winter, this would have easily had been closer to 4 inches to show off. FITF
Happy Anniversary:
It was 6 years ago today when we had our rare Snowtober storm that dumped up to 6 inches in the far northern suburbs of Baltimore into southern PA. That led to extensive power outages and a white Halloween.  This stuff will likely melt in a day or two, but a nice starting point.
Wisp Ski Resort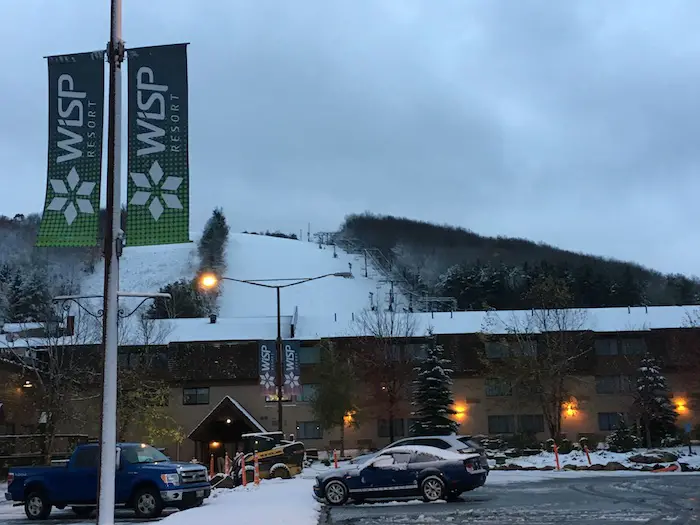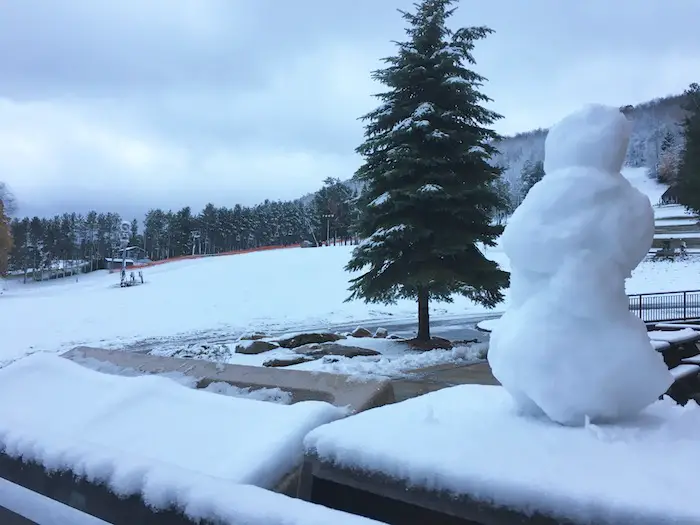 Snowstix
*I found the deepest snow pile in sight to plant my Snowstix. That was up to 5 inches deep off the sides of the steps up to the Lodge.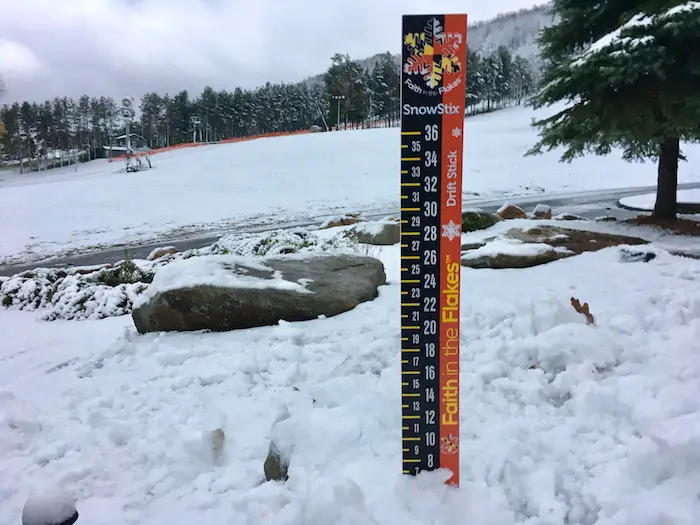 These Snowstix are available now for early orders and delivery.   To order now, click on the image below and send your request to mailto:[email protected].
We are giving 10% of each sale to programs that benefit pediatric oncology patients.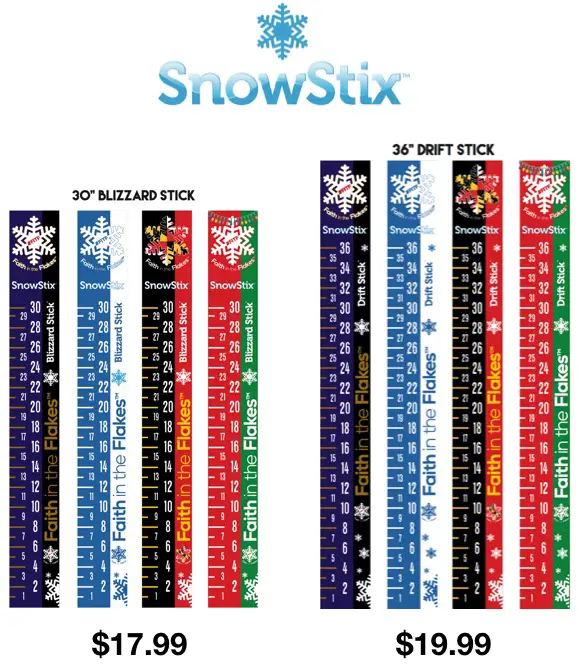 This year we will have a special ColorMe Stick with a lesson plan for grad school and customizable version for sports teams and clubs to use as a fundraiser. That will be on our web store later this week.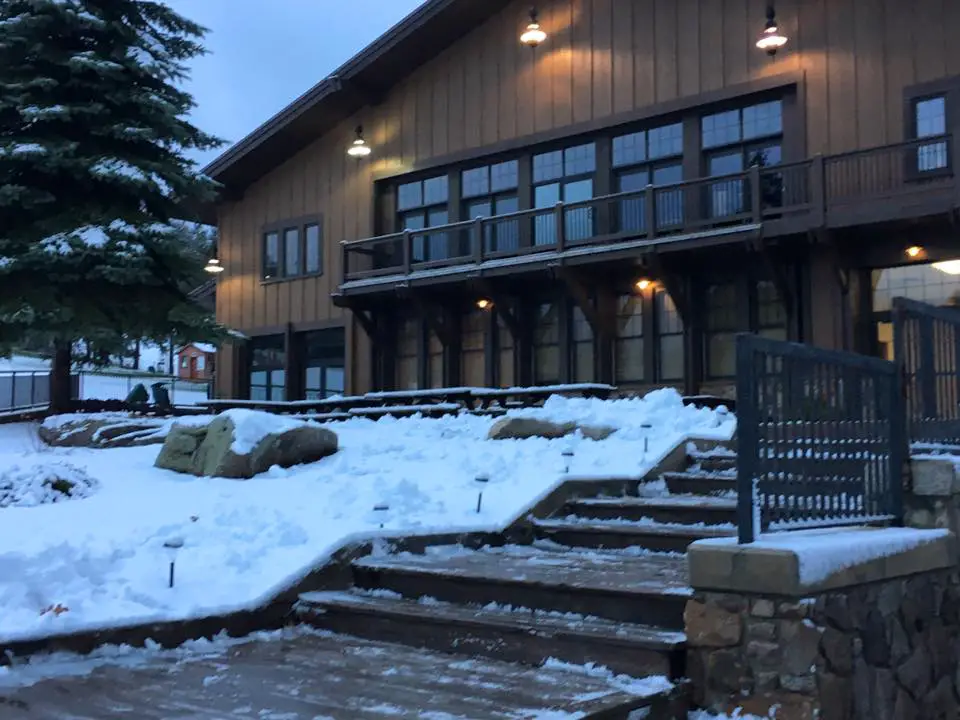 McHenry Area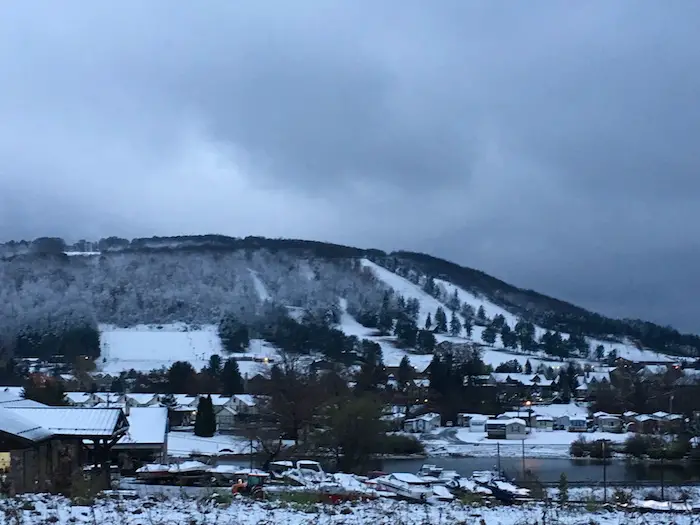 Frosting On Ledo Pizza
This is the same field that was filled with sunflowers as we started Maryland Trek 4 in August. My team stopped at this exact spot to plant flowers in honor of Meredith Edwards.  Check out the comparison below…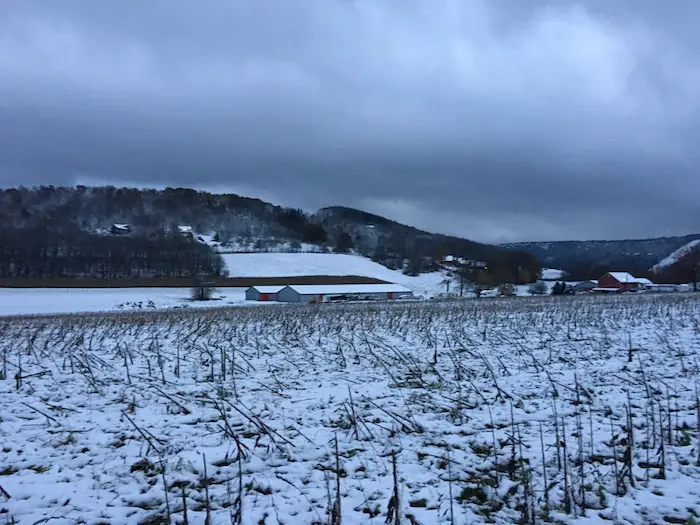 Crossing Garrett County
Traveling back home north on Rt 219 and then east on I-68, we eventually moved out of the snow zone. This is typical in winter events. Here are a few samples of what we saw along the way… Some places were fully covered, while others you could see the result of different elevation and stickage.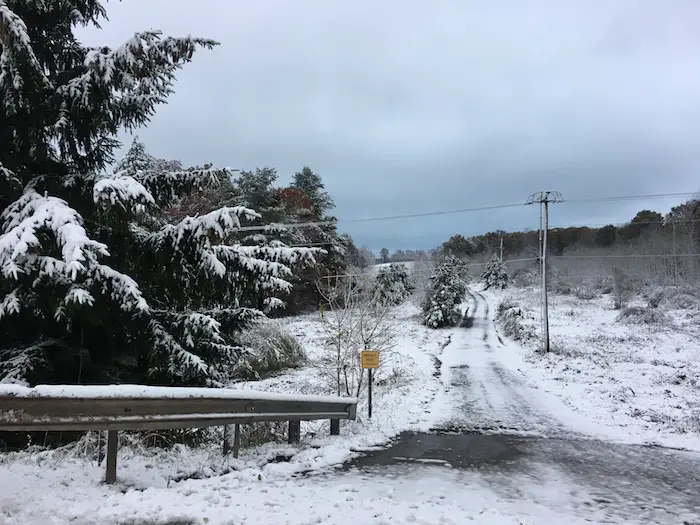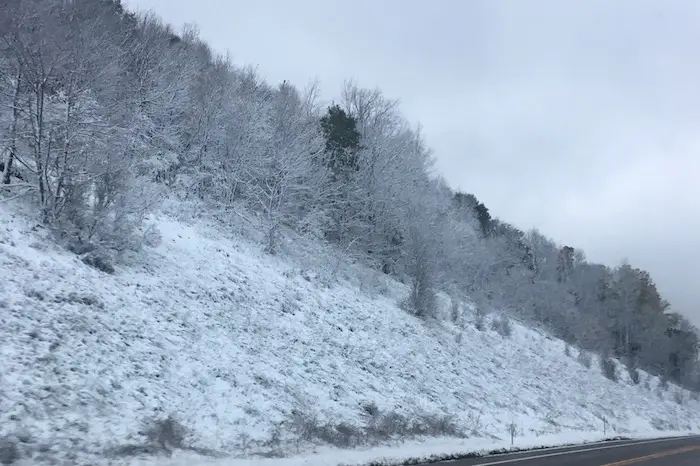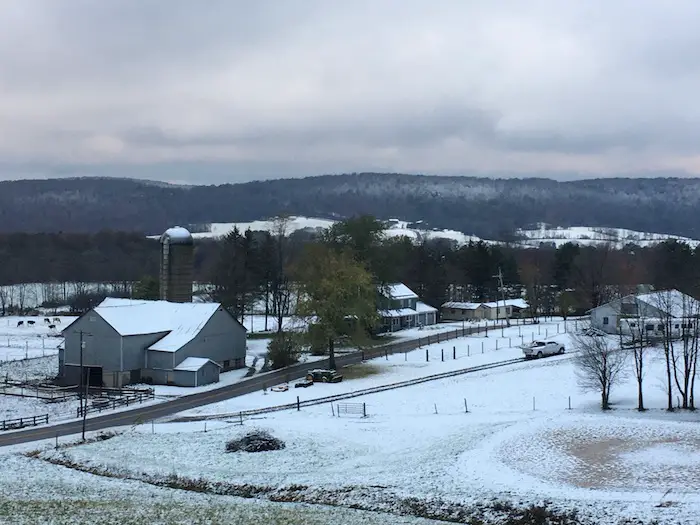 If you know where this wind farm is along I-68, it is close to the border of Garrett and Allegheny County. This is where many lake effect snow bands in the winter seem to fade away.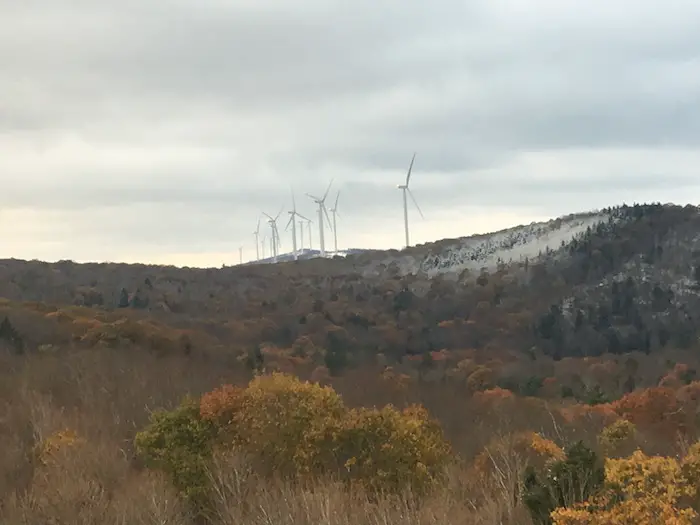 Faith in the Flakes Online Store Open By Popular Demand
PJ bottoms still inside out- They have to be to help bring on the snow.
Keep In Touch All Winter: Sign up for email updates on new posts
Since you may miss some posts via social media, click here for email alerts as a way to make sure you don't miss any.  *You may have to refresh that page once for your browser to clear out the images.
Winter Stuff
NOAA Winter Outlook: Not The Best But Not The Worst For Snow
Two Farmers Almanacs Winter 2018 Outlooks
My Preliminary Winter Outlook Notes
First Frost and Freeze Dates For Maryland (southern PA and northern VA)
NOAA Ranks Blizzard 2016 4th Worst Snowstorm On Record
Extreme Weather of 2015 balanced out on both ends
Get the award winning Kid Weather App I made with my oldest son and support our love for science, weather, and technology. Our 3 year anniversary of the release and our contribution to STEM education is this November. It has been downloaded in 60 countries, and works in both temperature scales. With your support we can expand on the fun introduction to science and real weather.
Please share your thoughts, best weather pics/video, or just keep in touch via social media