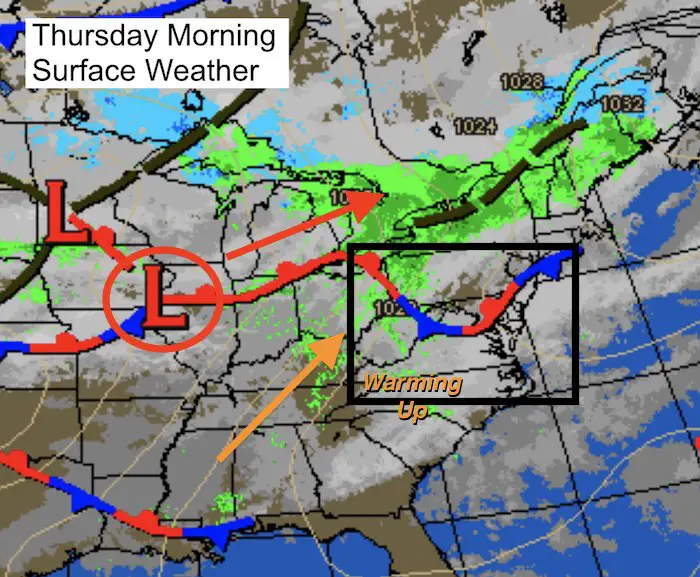 Thursday November 2
This month began with temperatures slightly below average, but a front moving through today will surge warmer air back into our region. Temperatures over the next 5 days will reach the 70s, which is 10 to 15 degrees above average. Saturday will be cooler, then warm again through Monday ahead of the next storm. It will not be all quiet but the weekend showers appear to be most likely in the evenings and overnight. Behind next week's storm, colder air could bring in some flurries or snow showers on the north side of Baltimore.  Here's the break down:
Stats For November 2
Normal High:  62ºF
Record High:  84ºF in 1950
Normal Low: 40ºF
Record Low: 29ºF in 1976
Sunrise: 7:36 AM
Sunset 6:04 PM
Keep In Touch All Winter: Sign up for email updates on new posts
Since you may miss some posts via social media, click here for email alerts as a way to make sure you don't miss any.  *You may have to refresh that page once for your browser to clear out the images.
Brief Weather Notes:
Friday Evening: Cold Front Showers after a highs in the mid 70s.
Saturday: Cooler With Highs near 60ºF
Saturday Night: Turn the clocks back 1 Hour
Sunday: Back to the 70s
Monday: Rain arrives ahead of next storm
Tuesday: Heavy Rain- Low Pressure passes directly over Maryland
Wednesday Night: Snow Showers might reach the suburbs north of Baltimore. Don't expect any stickage or accumulation. I normally would not mention snow this far away, but the impact seems minimal, so it's something for winter lovers to optimistically look forward too without other potential concerns.
Animation of Next Week's Storm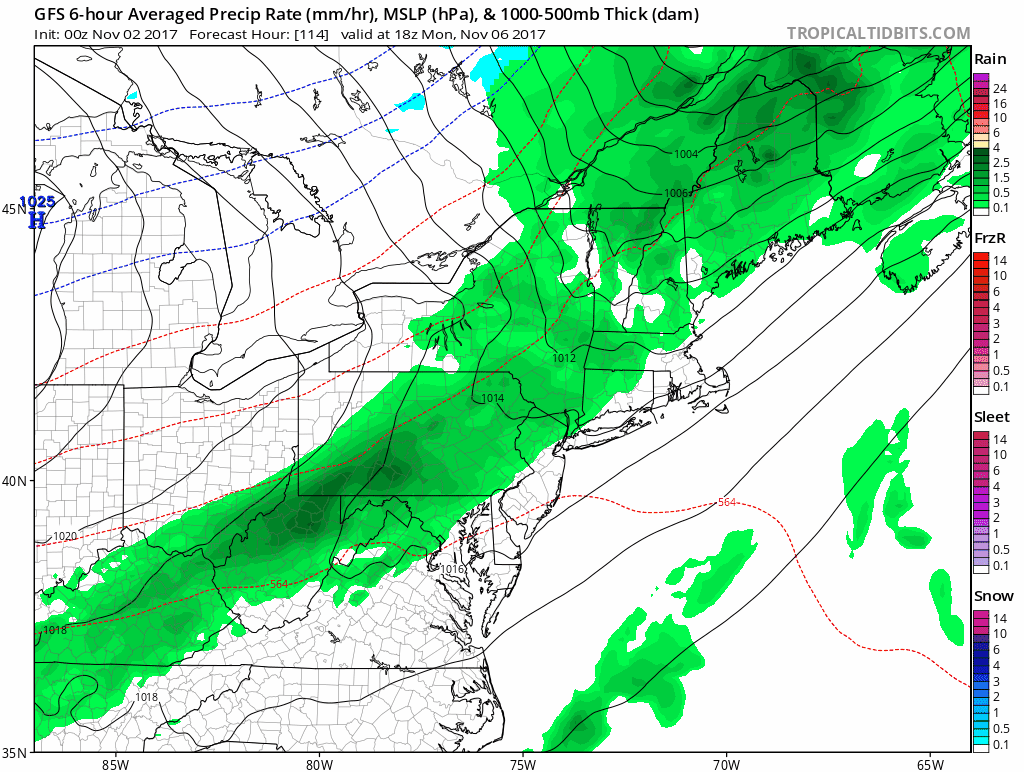 Snapshot
Faith in the Flakes Online Store Is Back Open By Popular Demand
PJ bottoms still inside out- They have to be to help bring on the snow.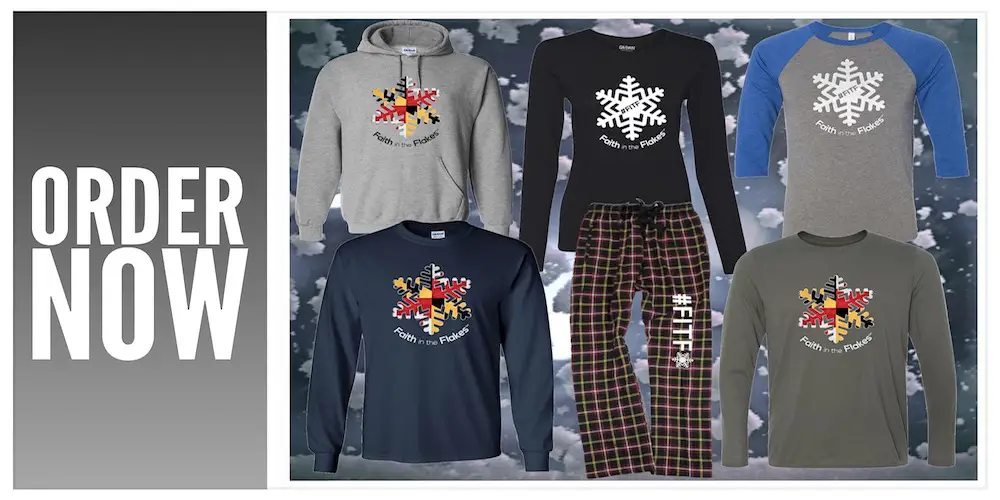 Jet Stream Animation:
The cold air (in blue) showing a stronger presence.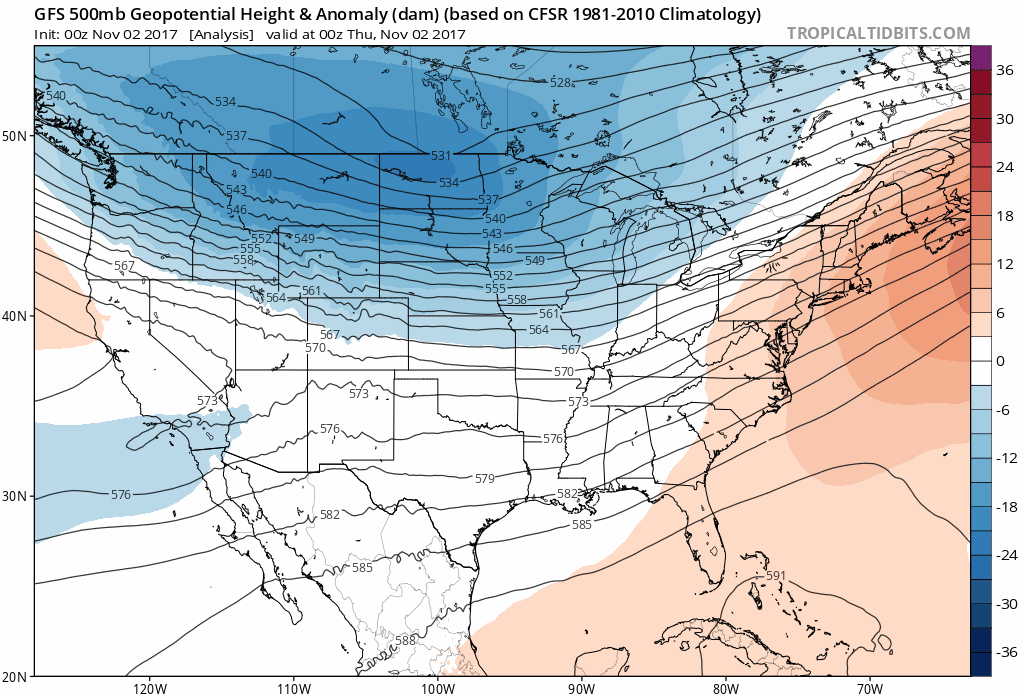 Temperature Outlook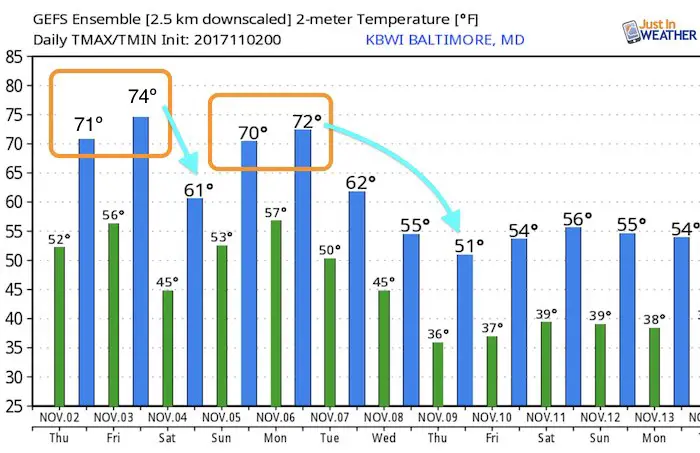 Snowstix
These Snowstix are available now for early orders and delivery.   To order now, click on the image below and send your request to mailto:[email protected].
We are giving 10% of each sale to programs that benefit pediatric oncology patients.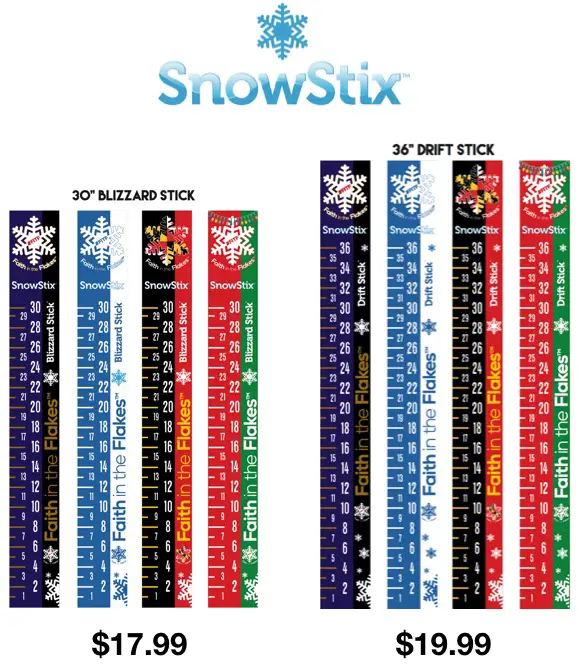 Winter Stuff
NOAA Winter Outlook: Not The Best But Not The Worst For Snow
Two Farmers Almanacs Winter 2018 Outlooks
My Preliminary Winter Outlook Notes
First Frost and Freeze Dates For Maryland (southern PA and northern VA)
NOAA Ranks Blizzard 2016 4th Worst Snowstorm On Record
Extreme Weather of 2015 balanced out on both ends
Get the award winning Kid Weather App I made with my oldest son and support our love for science, weather, and technology. Our 3 year anniversary of the release and our contribution to STEM education is this November. It has been downloaded in 60 countries, and works in both temperature scales. With your support we can expand on the fun introduction to science and real weather.
Please share your thoughts, best weather pics/video, or just keep in touch via social media