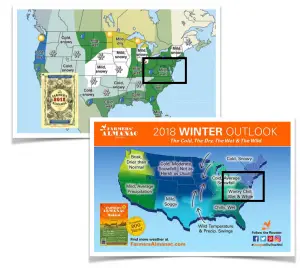 Saturday September 16
In less than 1 week the Autumnal Equinox will mark the start of the Fall season and then three months away will be winter. But we are starting to get winter outlooks from various sources, and I like many of you enjoy seeing who says what. I encourage ingesting info from many sources and I will be contributing my take on the snow shortly. But the purpose of this post is to show you what is already available online and break it down.
The first thing that may stand out here is that there are more than one Almanac. Here are the Farmers Almanac and Old Farmers Almanac. Much like last year, they are split on how they view the upcoming winter for our region. I do feel the need to remind you that last year from these two sources provided our region with 'mild and snowy" and 'ice cold, snow filled" outlooks. We needed up with one of the 5 lowest snow seasons on record.
Below the almanacs here are two other 'suggestions' for  this 2017 to 2018 winter. I will continue to share info as it is revealed. My preliminary outlook will be in the next week. My full winter outlook should be ready around the week of Halloween.
Again- This is NOT my forecast. 
FITF store and new items will be open soon
Fall Equinox is at 4:02 PM Fri Sep 22
Farmers Almanac
Suggestion: Cold, Snowy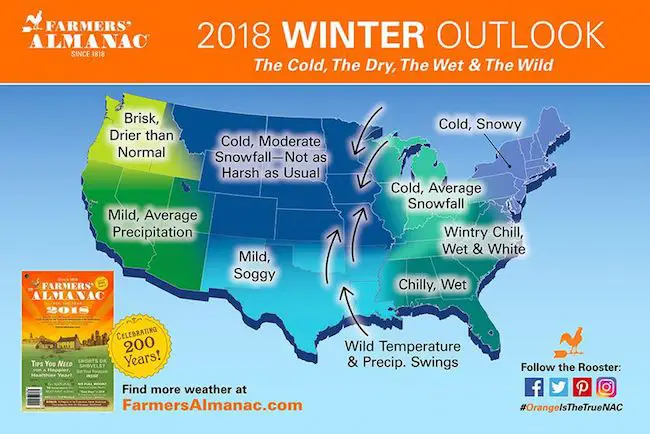 Old Farmers Almanac
Suggestion: Mild and Wet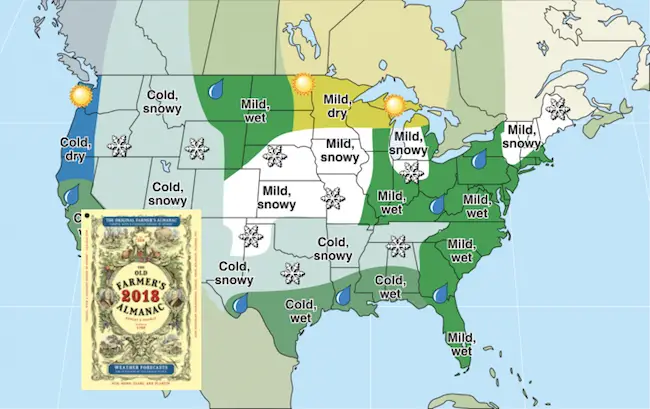 But wait, there's more

NOAA has issued a La Nina Watch for a developing cooler water pattern in the Pacific Ocean. The was expected to play a role last year, but is now perceived to be a stronger event. A classic La Nina historically brings a faster northern dominated jet stream into the Mid Atlantic. The specific track could bring in frequent cold, but smaller systems, while pushing water aim masses just to our south. This can split our region in half… it all depends on the track plot.
Wooly Bears
Muy son spotted this all black caterpillar this week!  They are the groundhogs of fall with respect to snow… and the width of the orange stripe determine the length of warm weather in winter… Or does it?  This may actually just be a different breed.
This is one of may weather folklore hints found in nature.
Also see:
Please share your thoughts, best weather pics/video, or just keep in touch via social media
Keep on Trekking
Continue to be part of our Maryland Trek and Support Cool Kids Campaign. This was our best event yet and we want the message to carry throughout the year.
Proceeds go to programs that help children and their families ensuring cancer treatment.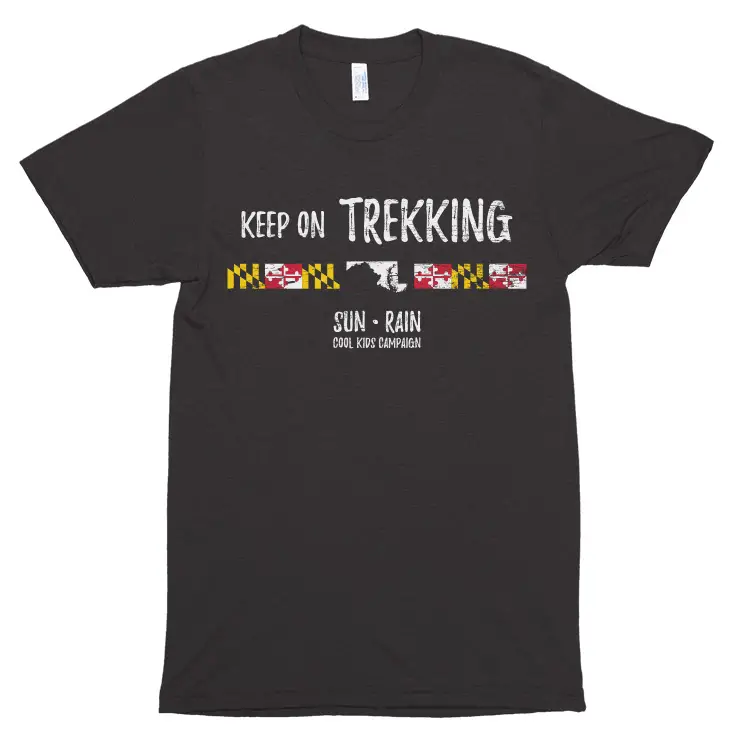 Get the award winning Kid Weather App I made with my oldest son and support our love for science, weather, and technology. Our 3 year anniversary of the release and our contribution to STEM education is this November. It has been downloaded in 60 countries, and works in both temperature scales. With your support we can expand on the fun introduction to science and real weather.