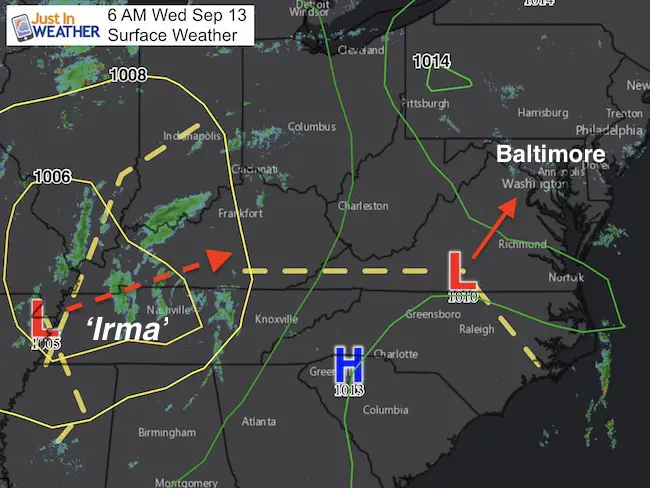 Wednesday September 13
The ghost of Irma is over the Mississippi River on the west end of Tennessee, but is staged to head our way tomorrow. Ahead of it a secondary Low Pressure has formed and will ride up from the south with showers today. They have already moved in, but don't expect much more than spotty light rain today.  The Irma influence with be a little heavier with some thunder Thursday. The next result will shift the jet stream and bring us back warmer temperatures accompanied by late summer humidity we have not felt in a while.
Below is also a look at Hurricane Jose. It is looping in the Atlantic and most models still loop it offshore. However the longer range trend, which I am VERY SKEPTICAL of, keeps it close to the Mid Atlantic coast. Just something I need to mention. But I also need t remind you that 9 days away, models are really not accurate. Just looking at trending locations and other features that may steer this thing.
—> slider: Showers Today
[metaslider id=53010]
Notes: Rain risk is mainly this morning. Showers will shift north mid afternoon and will longer longer near and north of the PA line.  
Temps will be cooler than normal, but you will notice the humidity climbing.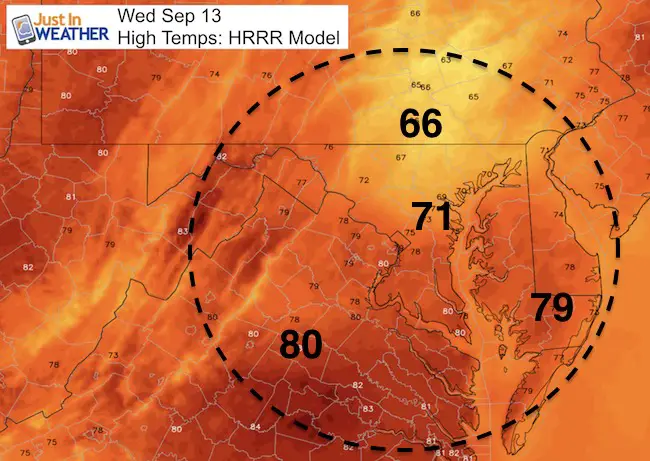 —-> slider: Thursday Rain and Thunder
[metaslider id=53033]
Temperature Outlook
The average expectation for around 80ºF will remain into next week. This will come with that hint of humidity as well that reminds us it is the last week of summer.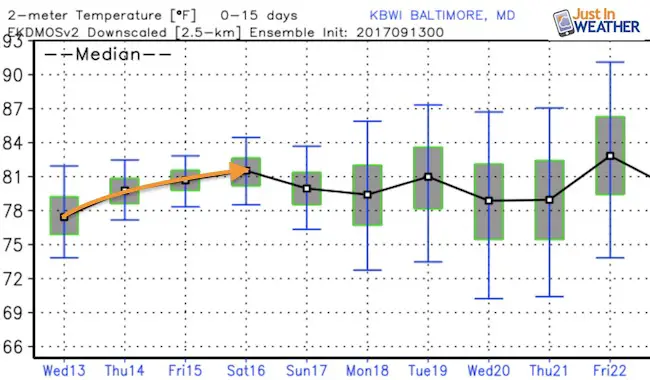 Hurricane Jose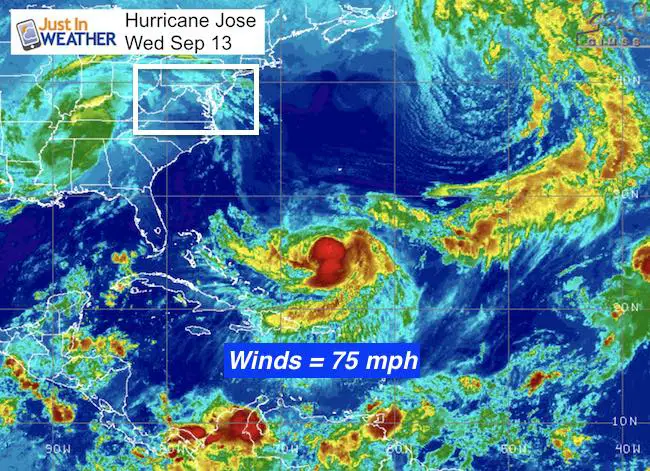 Winds are 75 mph and this is looping in the open water well east of the Bahamas. The expectation is for this to turn north and go away. However the mid latitude modeling is trying to keep it close enough to the east coast next week to make it worth paying attention to.
Once again we need to watch High Pressure off of Canada/New England to help steer this system. The GFS Model has been most aggressive, trying to bring it onshore in the Mid Atlantic. It really keeps trying to do this! But the more reliable European Model keeps it much farther east. Like I have said, I DO NOT trust modeling 9 days away. But this is worth paying attention to just for trends. It may give some insight into model error for the winter as well (FITF)
Tropical Models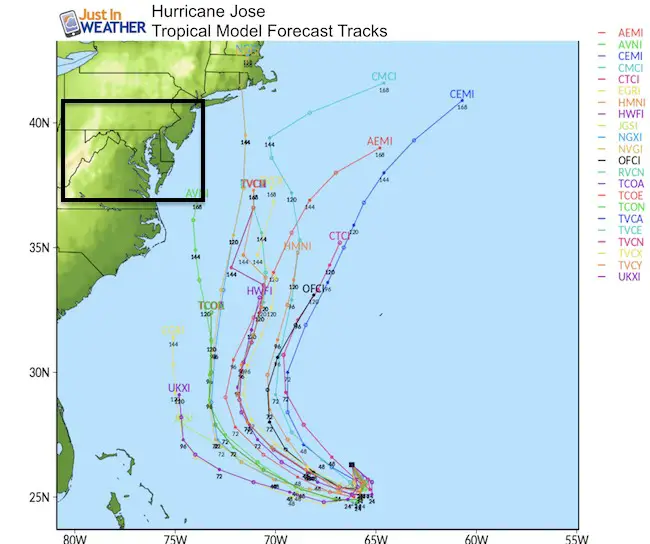 European Model
American (GFS) Model
Please share your thoughts, best weather pics/video, or just keep in touch via social media
Keep on Trekking
Continue to be part of our Maryland Trek and Support Cool Kids Campaign. This was our best event yet and we want the message to carry throughout the year.
Proceeds go to programs that help children and their families ensuring cancer treatment.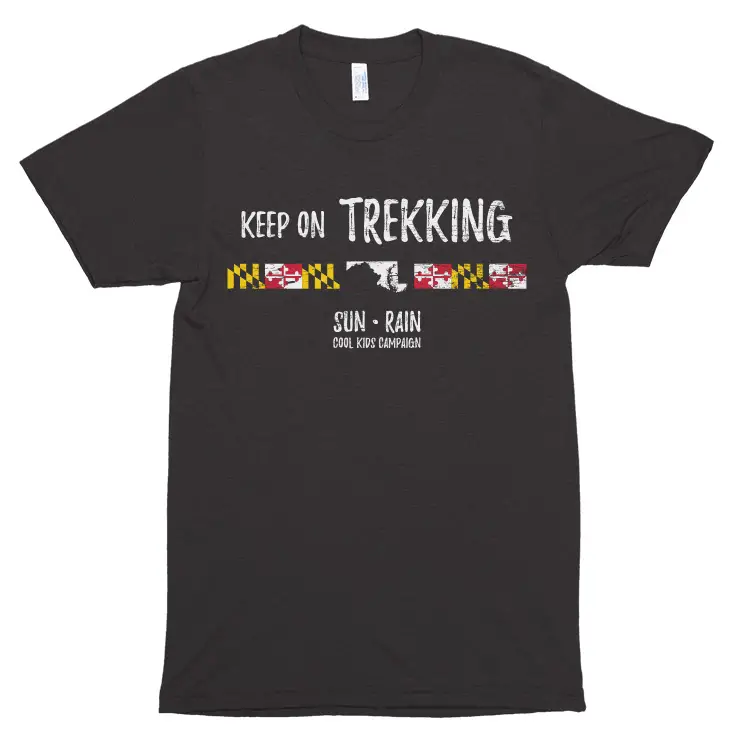 Get the award winning Kid Weather App I made with my oldest son and support our love for science, weather, and technology. Our 3 year anniversary of the release and our contribution to STEM education is this November. It has been downloaded in 60 countries, and works in both temperature scales. With your support we can expand on the fun introduction to science and real weather.