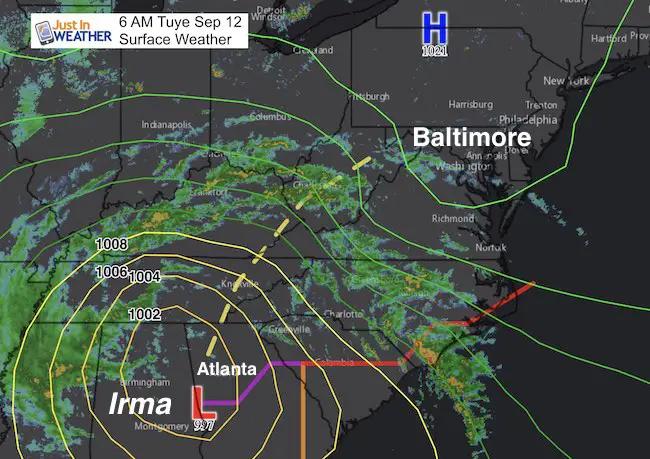 September 12 2017
Irma has been downgraded to a tropical depression. It is located in along the Georgia and Alabama border with winds less than 35 mph. The rain shield is still 1000 miles wide and some of those showers will reach Maryland today.  The storm center will still move into Tennessee and there is still flooding and severe storms including tornados in the path. It will then get pulled our way through Thursday. We will have an increasing chance of rain for a few days, but this will also bring a return of late summer warmth back our way into the weekend. Off of the coast, Hurricane Jose has weakened to a Cat 1 and is looping in place waiting for a close pass off of the coast. More on that below.
Stats Today:
Sunrise 6:45 AM
Sunset 7:19 PM
Normal High: 79ºF
Clouds from Irma already overhead
Check out the Water Vapor Satellite Loop
It may seem like autumn has arrived early, but today begins the trend to warm back up a little.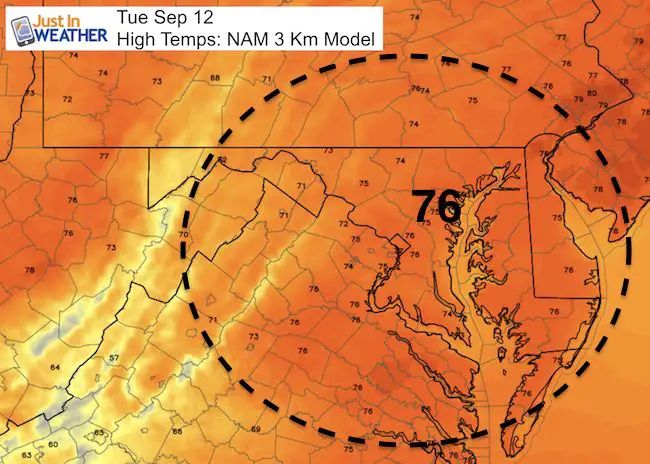 Shower Threat
I suspect sprinkles might arrive during the afternoon. We will see more clouds for sure. The better chance of showers will build tonight into Wednesday morning. Then more rain and some thunder Thursday.
—> slider Rain Timeline (from Irma)
[metaslider id=52985]
Looking Ahead to Jose
Hurricane Jose wind are down to 75 mph. This is in part due to looping in place and churning up colder water to limit its heat source. Notice it on the bottom right of the screen begin to move towards the southeast coast. Instead of moving inland as the model was trying to show two days ago, it is now on target with climatology to curve away. This will bring high waves for sure, but at this time we can compare the trend to stay away from land.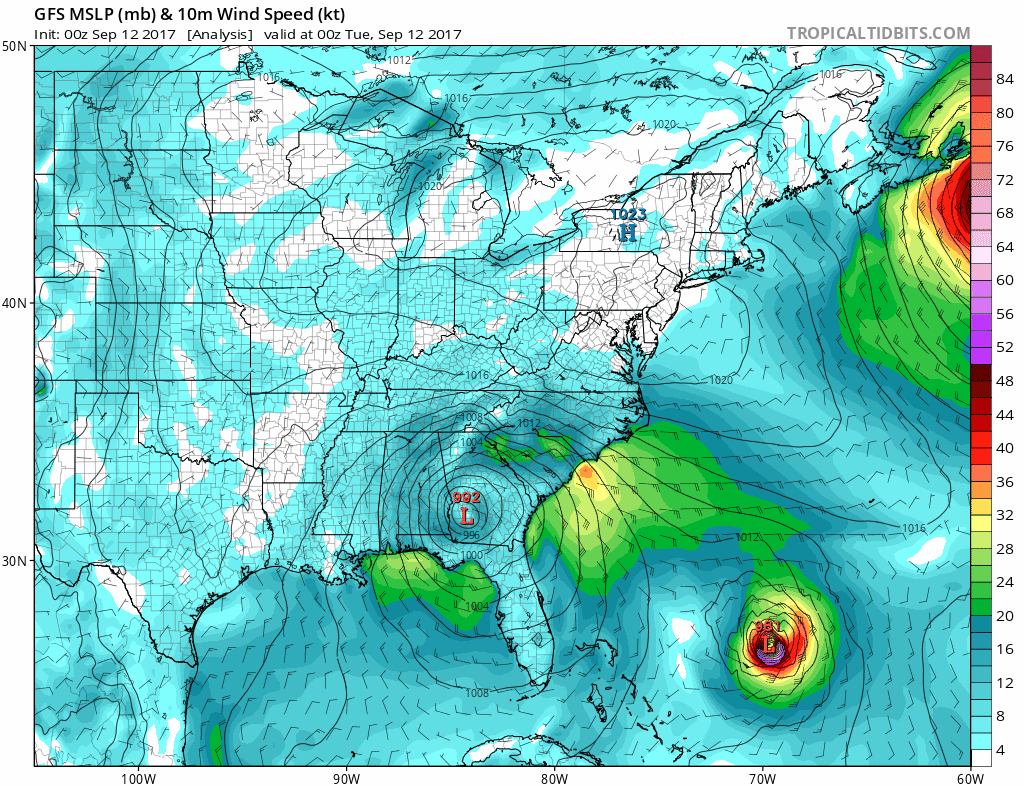 Temperature Outlook
Back to the lower 80s this weekend.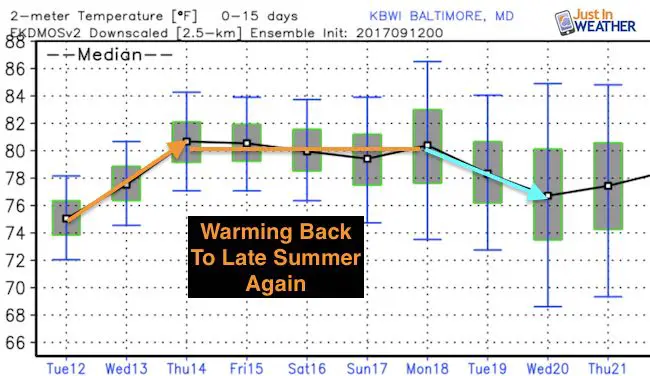 Please share your thoughts, best weather pics/video, or just keep in touch via social media
Keep on Trekking
Continue to be part of our Maryland Trek and Support Cool Kids Campaign. This was our best event yet and we want the message to carry throughout the year.
Proceeds go to programs that help children and their families ensuring cancer treatment.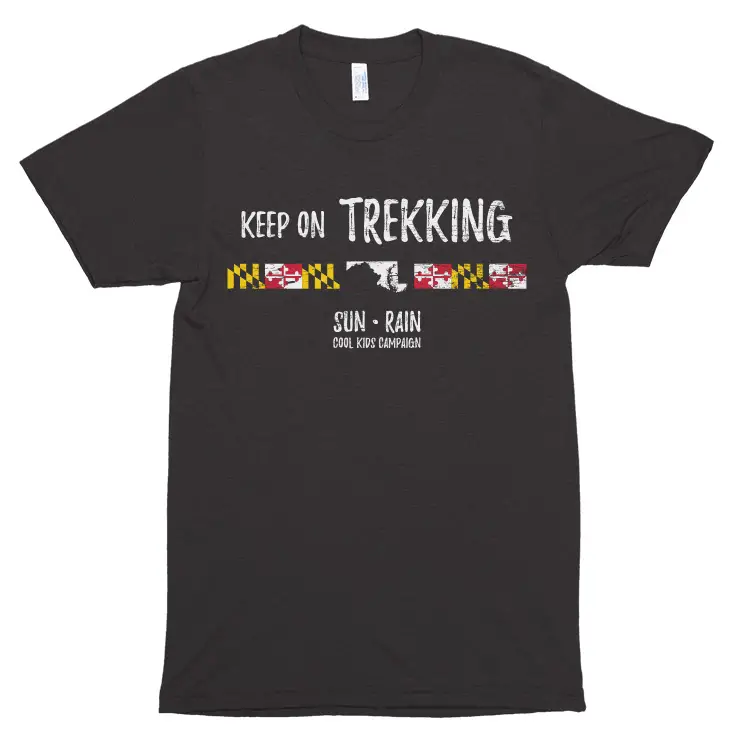 Get the award winning Kid Weather App I made with my oldest son and support our love for science, weather, and technology. Our 3 year anniversary of the release and our contribution to STEM education is this November. It has been downloaded in 60 countries, and works in both temperature scales. With your support we can expand on the fun introduction to science and real weather.