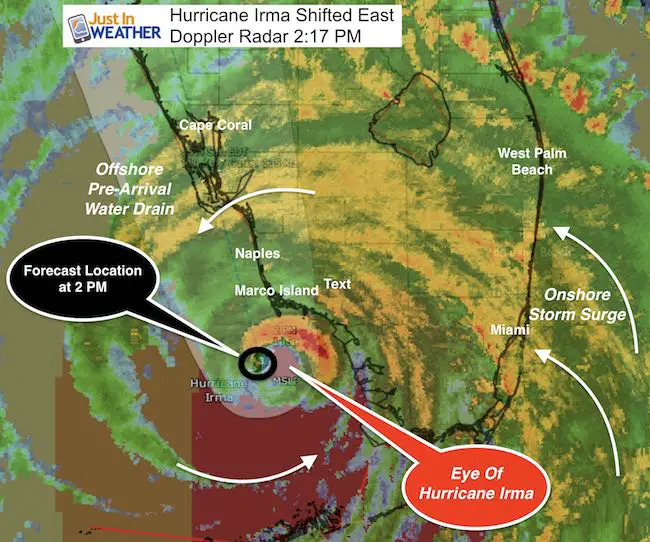 2:20 PM Sunday September 10
Hurricane Irma appears to have wobbled just to the east of the last forecast track as I noted in my last report. The eye appears to be slated for a landfall on or scraping Marco Island in the next hour and then continue wobbling along the coast to Naples and then Cape Coral. The latest update from the National Hurricane Center has the storm with top winds of 120 mph moving to the North at 12 mph. This places the path along the coast with maximum potential storm surge moving in along and just after the eye wall passes. This is as bad as it gets! See the latest Doppler Radar animation loop below.
Key Points
Winds over 100 mph have reached Miami

Tornados spreading across the state, especially on the Atlantic coast

Storm Surge over 2 Ft near Miami and West Palm Beach

Low Water: Draining out from offshore wind ahead of the eye in. Naples to Tampa. This will rush back in with the eye and the wind shift form the west after the eye passes.

Please note that the wind speed at this point is negligible. The storm has a wave memory of a once powerful Cat 5 so the waves and surge will behave as if it was still a stronger system. 
Large Size
80 miles – Hurricane Force Wind Field

220 miles – Tropical Storm Force Wind Field

 
2 PM Update From NHC
LOCATION…25.6N 81.8W
ABOUT 35 MI…55 KM S OF NAPLES FLORIDA
ABOUT 70 MI…115 KM S OF FT. MYERS FLORIDA
MAXIMUM SUSTAINED WINDS…120 MPH…195 KM/H
PRESENT MOVEMENT…N OR 350 DEGREES AT 12 MPH…19 KM/H
MINIMUM CENTRAL PRESSURE…936 MB…27.64 INCHES
Doppler Radar Loop
30 minutes ending at 2:30 PM
Tornado Risk
The highest chance of tornadoes is on the east coast of Florida as winds off of the Atlantic move faster then slow across land. The resulting wind sheer as the winds aloft remain strong help develop the spin ups and this will remain all day well hundreds of miles away from the eye.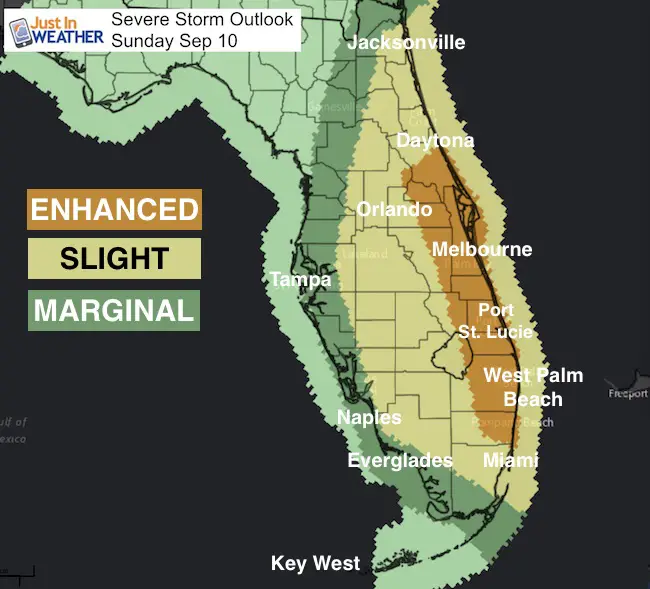 Storm Surge Max to 10 15 Ft
Add in 30+ Ft waves on top and the water level along the coast could reach 45 Ft above normal. That would cover, damage, and likely wipe out structures 3 to 4 stories tall!
Yes, the water level can drop a lot on outer edge of the storm was the water gets sloshed around the eye depending on wind direction. Low water in Naples will be replaced quickly by strong return as eye passes overhead or to their east (inland).
A Storm Surge Warning is in effect for…
* South Santee River southward to Jupiter Inlet
* North Miami Beach southward around the Florida peninsula to the
Ochlockonee River
* Florida Keys
* Tampa Bay
Reminder: Storm Structure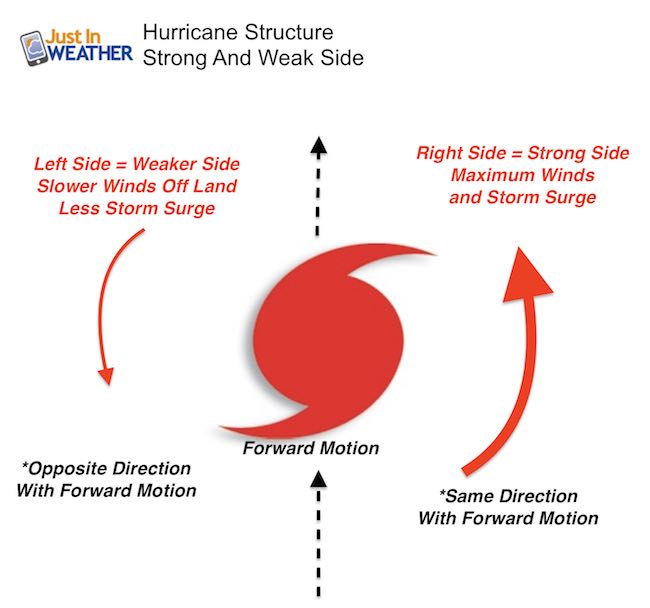 Surge Forecast
Cape Sable to Captiva…10 to 15 ft
Captiva to Ana Maria Island…6 to 10 ft
Card Sound Bridge through Cape Sable, including the Florida Keys…
5 to 10 ft
Ana Maria Island to Clearwater Beach, including Tampa Bay…
5 to 8 ft
North Miami Beach to Card Sound Bridge, including Biscayne Bay…
3 to 5 ft
South Santee River to Fernandina Beach…4 to 6 ft
Clearwater Beach to Ochlockonee River…4 to 6 ft
Fernandina Beach to Jupiter Inlet…2 to 4 ft
North of North Miami Beach to Jupiter Inlet…1 to 2 ft
Worst Impact Area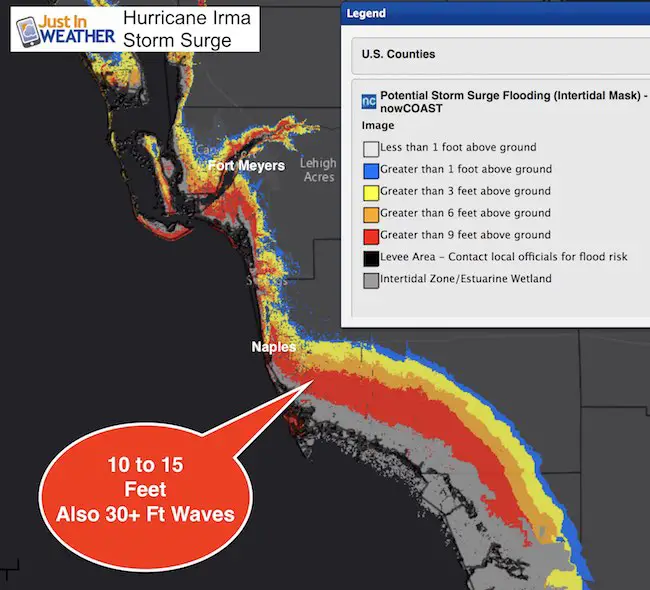 Farther North Up The Coast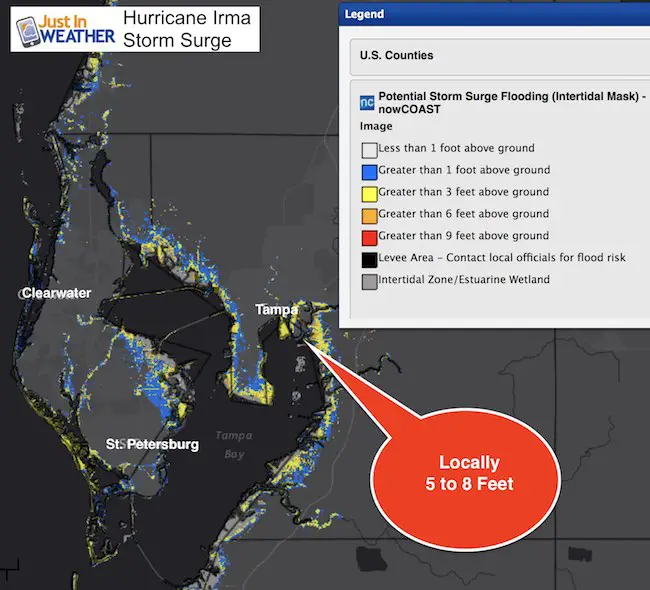 Warnings and Watches
Almost the entire state is under the risk of Hurricane Force Winds and Tornados. Tropical Storm Watch through Atlanta, GA for Monday!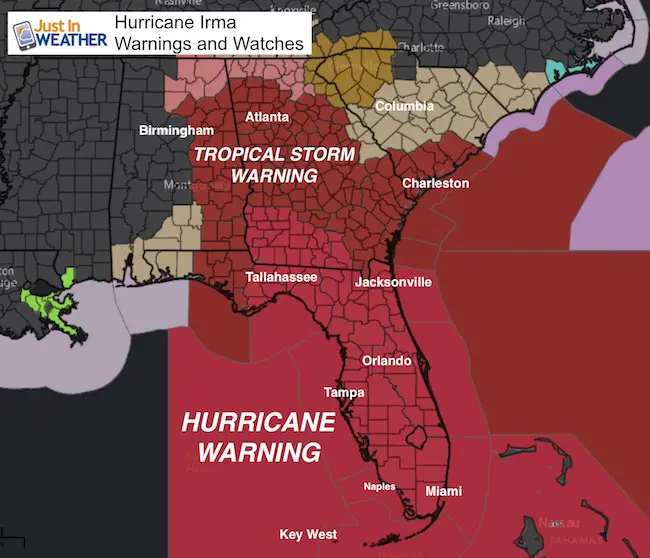 SUMMARY OF WATCHES AND WARNINGS IN EFFECT:
A Hurricane Warning is in effect for…
* Fernandina Beach southward around the Florida peninsula to Indian
Pass
* Florida Keys
* Lake Okeechobee
* Florida Bay
* Cuban provinces of Matanzas and La Habana
A Hurricane Watch is in effect for…
* North of Fernandina Beach to Edisto Beach
A Tropical Storm Warning is in effect for…
* West of Indian Pass to the Okaloosa/Walton County Line
* North of Fernandina Beach to South Santee River
A Tropical Storm Watch is in effect for…
* Bimini and Grand Bahama
Track Farther North- Just off the west coast
Based off of the earlier track. Need to adjust the long range track to the right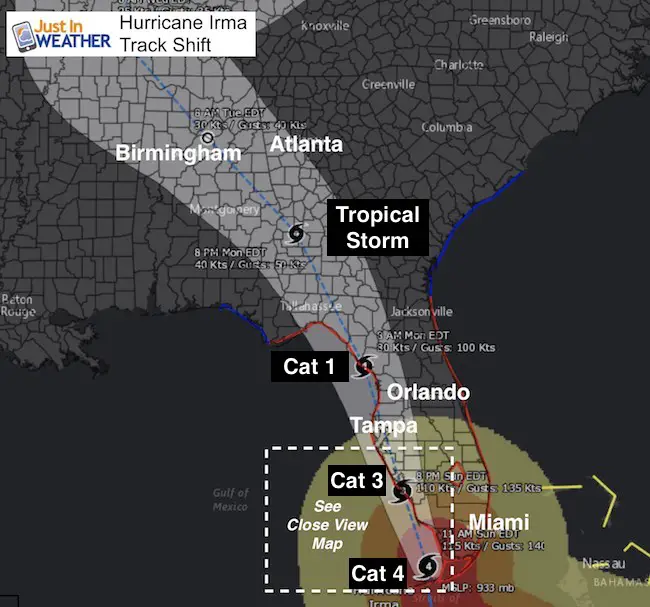 Keep on Trekking
Continue to be part of our Maryland Trek and Support Cool Kids Campaign. This was our best event yet and we want the message to carry throughout the year.
Proceeds go to programs that help children and their families ensuring cancer treatment.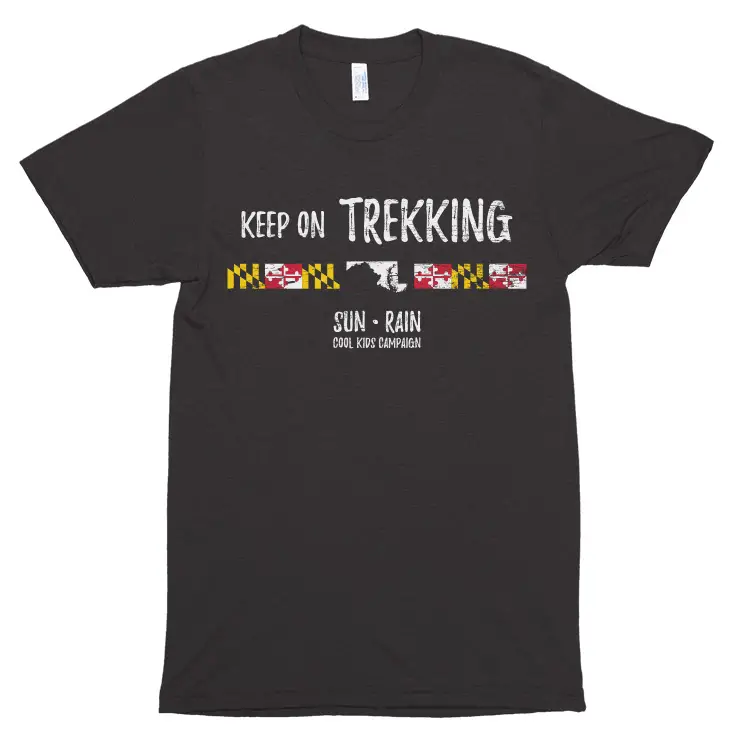 Please share your thoughts, best weather pics/video, or just keep in touch via social media
Get the award winning Kid Weather App I made with my oldest son and support our love for science, weather, and technology. Our 3 year anniversary of the release and our contribution to STEM education is this November. It has been downloaded in 60 countries, and works in both temperature scales. With your support we can expand on the fun introduction to science and real weather.