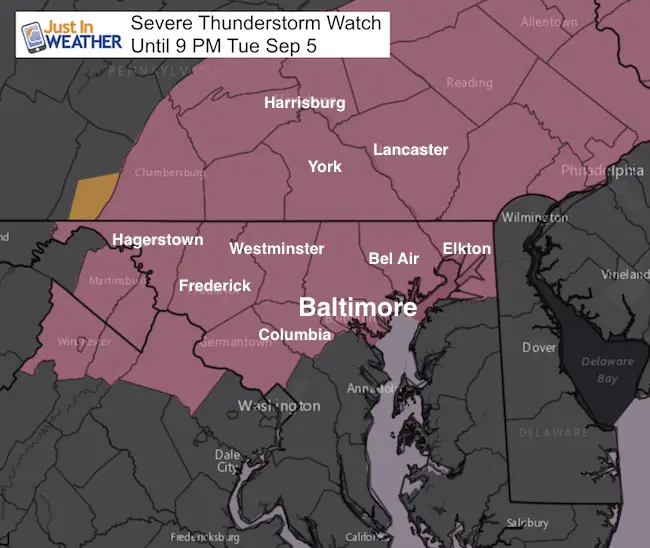 Tuesday September 5
The line of storms charging east has overachieved the afternoon. Numerous warnings have popped up, including a tornado warning in the past hour in northern VA/WV. As this advances to the east, the threat will move east of I-81 and the mountains into metro areas this evening. This is not connected to Hurricane Irma or Tropical Storm Jose. A Severe Thunderstorm Watch is in effect until 9 PM including central Maryland around Baltimore and Southern Pennsylvania around York and Lancaster. Storms may contain winds over 60 mph, large hail, and isolated tornadoes.
UPDATE 4:15 PM
Tornado Warning for York Co until 4:45 PM
At 4:07 it was near Aspers. This should pass north of Rt 30 to the west of York City. Lake Meade, East Berlin, Dover in the path.
Please get to a shelter now!! If you live south of York in Dallastown, Red Lion, and Shrewsbury, you are south of the path, but still take caution.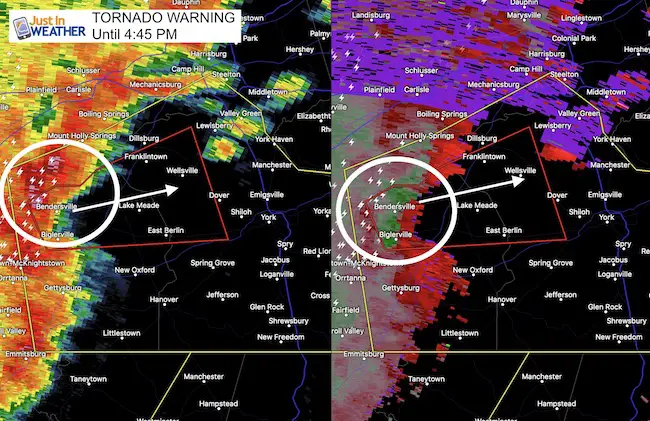 If a warning is issued, that means the conditions are happening and being tracked in that area.
I see the line slowing down along I-95, but additional showers and storms will form around the Bay and up the Delmarva this evening outside of the Watch Area. So pay attention! Rain will continue tonight and redevelop Wednesday but no severe storms expect then in the cooler side of the front.
Here is a look at the radar simulation. Note: the front will remain in our area with rain and temps stuck in the 60s Wednesday.
Hurricane Irma (185 mph winds) and TS Jose: Click here to see more
—> slider: Simulated Radar
[metaslider id=52656]
Wednesday Rain
Showers redeveloping during the morning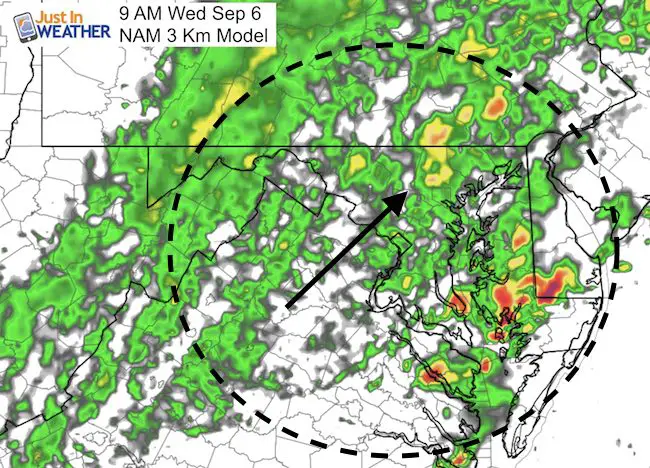 Day Temps Remain Chilly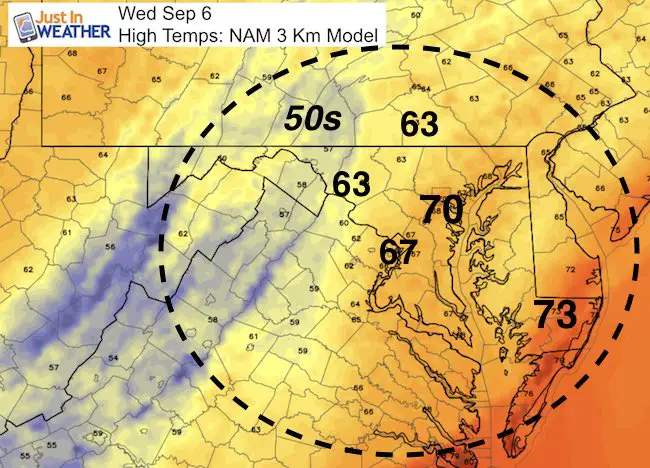 More Rain And Some Storms In The Evening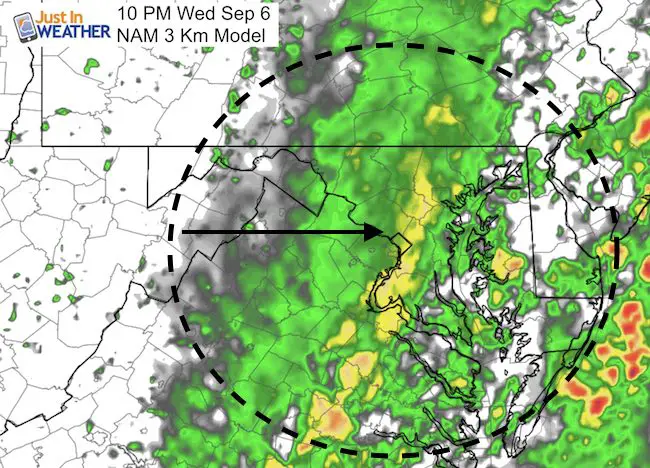 Total Rainfall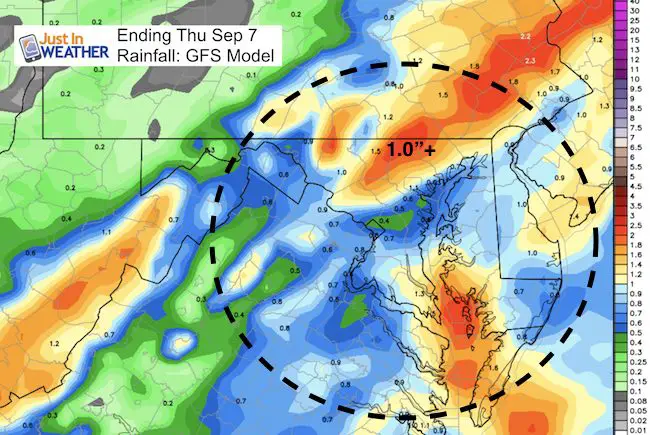 Thursday
The storm will move out and we get a chance to dry out, just as we track Hurricane Irma getting closer to the weekend hit on the southern US.
Keep on Trekking
Continue to be part of our Maryland Trek and Support Cool Kids Campaign. This was our best event yet and we want the message to carry throughout the year.
Proceeds go to programs that help children and their families ensuring cancer treatment.