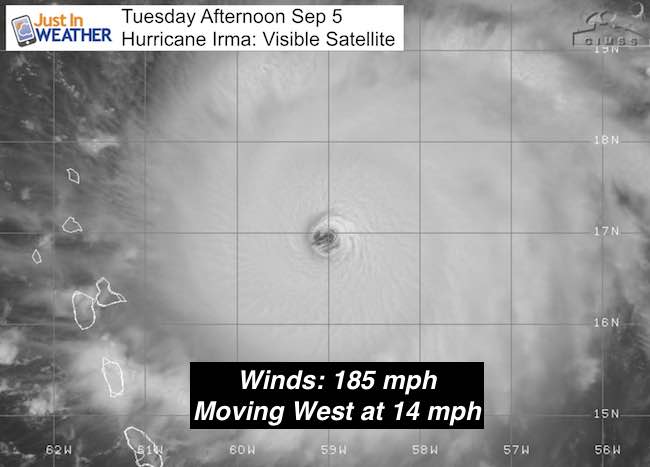 Tuesday September 5
Hurricane Irma has winds of 185 mph winds making it the 5th  strongest storm on record in the Atlantic. It is a Category 5 system, and joined by 10 other storms known of in this region over 180 mph. Hurricane Allen in 1980 had winds reaching 190 mph. The structure is nearly perfect and there is nothing in its way to inhibit it. So the strength with remain or grow, with fluctuations possible during eye wall replacement cycles.
Large Size:
Hurricane Force Winds: Extend 60 miles form the center
Tropical Storm Force Winds: Extend 160 miles from the center
The eye is 30 miles wide, symmetrical, and nearly void of clouds through the half of center. 
The path has held on the southern edge of forecasts and projections show that trend continuing. This will bring a hit on Cuba and then turn it north into Florida. It is a large storm and all of Florida will be impacted, but the landfall looks more likely for the Keys (starting evacuation now)  and Gulf coast… still however a wide range of possibilities as the cold front we have today could eventually interact with the storm.  So the track beyond 5 days is still not worth locking in to.
Here is a quick look at the maps showing that trend and you may say No Way, but Jose could follow part of this path.
Hurricane Irma
SUMMARY OF 200 PM AST…1800 UTC…INFORMATION
———————————————-
LOCATION…16.9N 59.1W
ABOUT 180 MI…290 KM E OF ANTIGUA
ABOUT 185 MI…295 KM ESE OF BARBUDA
MAXIMUM SUSTAINED WINDS…185 MPH…295 KM/H
PRESENT MOVEMENT…W OR 275 DEGREES AT 14 MPH…22 KM/H
MINIMUM CENTRAL PRESSURE…926 MB…27.34 INCHES
Tropical Storm Jose
LOCATION…12.3N 39.1W
ABOUT 1505 MI…2420 KM E OF THE LESSER ANTILLES
MAXIMUM SUSTAINED WINDS…40 MPH…65 KM/H
PRESENT MOVEMENT…WNW OR 290 DEGREES AT 13 MPH…20 KM/H
MINIMUM CENTRAL PRESSURE…1008 MB…29.77 INCHES
Forecast Animation- Showing the trend south of Miami into Cuba, then turning north into Florida
You will see it on the left side of the screen for the edge of the Caribbean in this HWRF Model Animation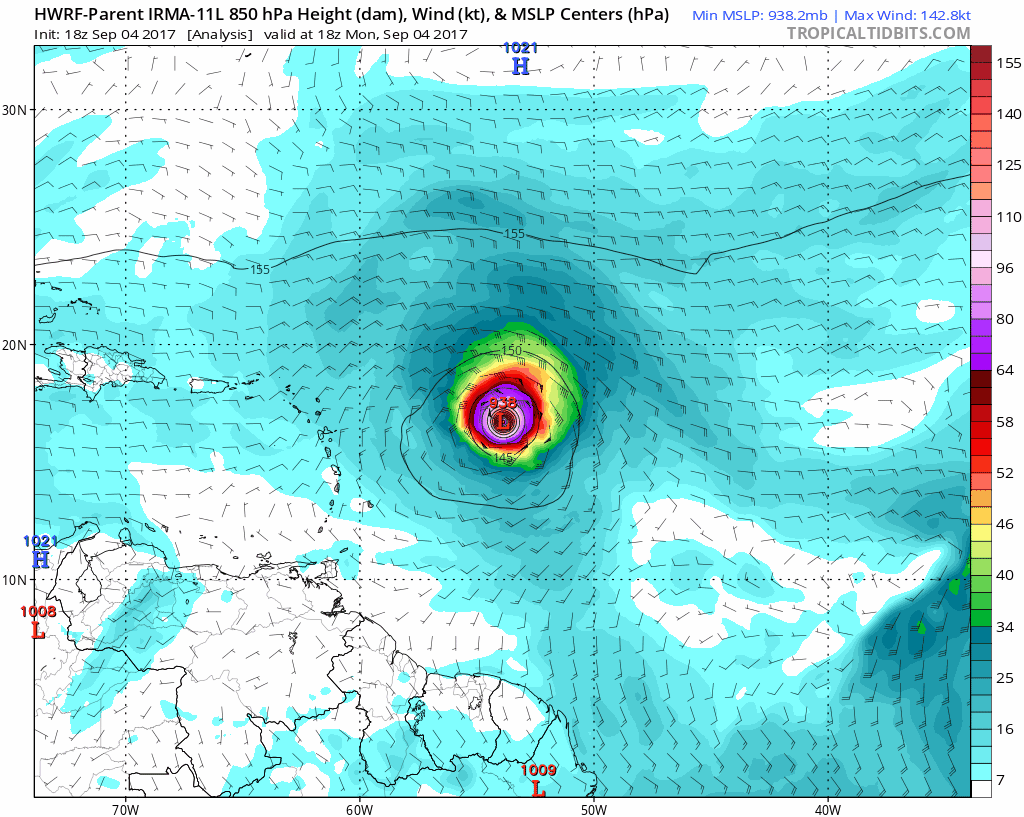 Trend South:
The European Model (ECMWF) AND HWRF both show Cuba getting Irma directly and then the turn to the north into the Florida Keys. This is very different than the Miami and east coast set up… and a shift south of Key West that was shown just last night. See the animations below…
Forecast Map Animations: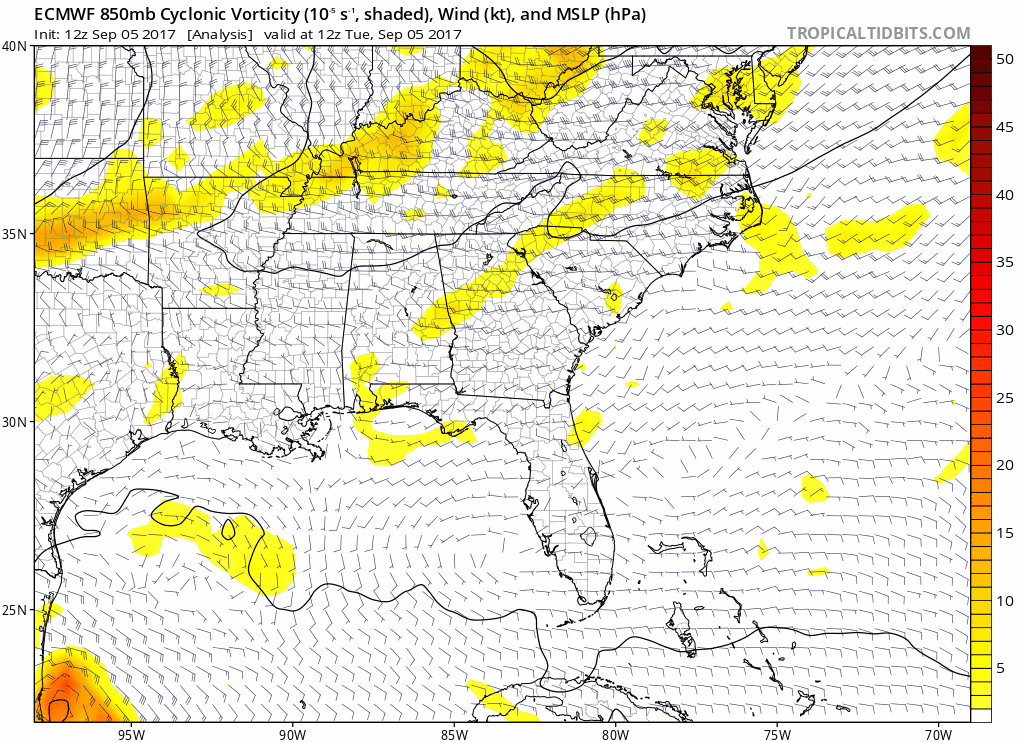 Close Up HWRF- Centered on Irma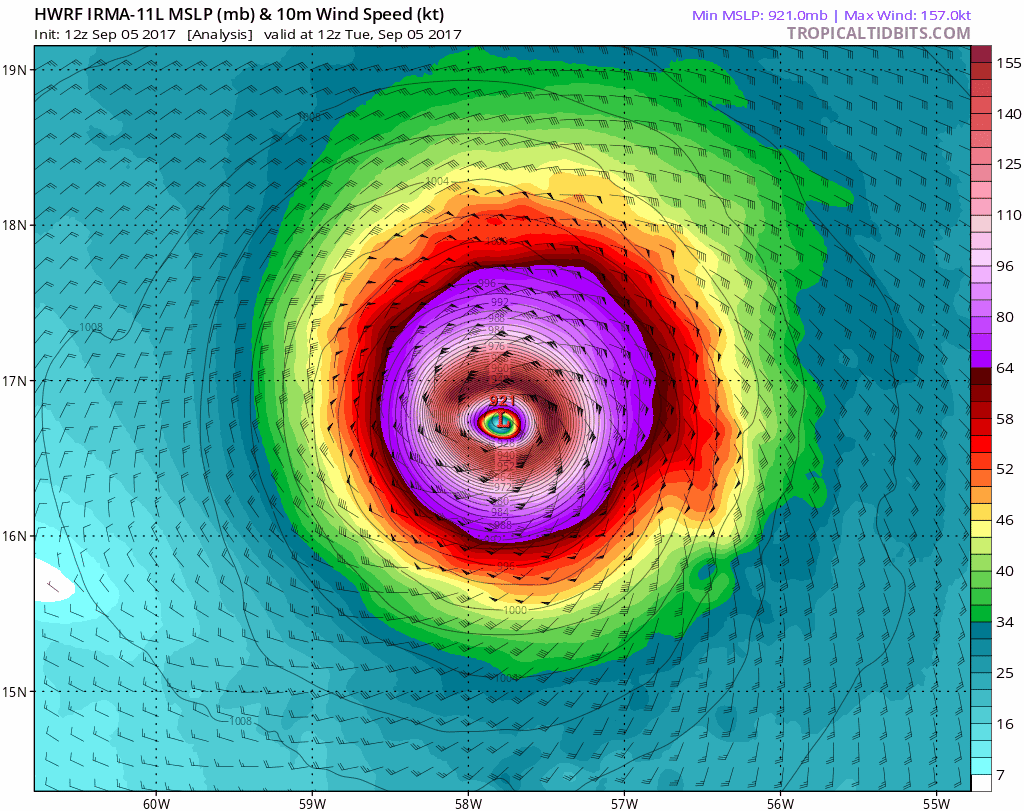 SUMMARY OF WATCHES AND WARNINGS IN EFFECT:
A Hurricane Warning is in effect for…
* Antigua, Barbuda, Anguilla, Montserrat, St. Kitts, and Nevis
* Saba, St. Eustatius, and Sint Maarten
* Saint Martin and Saint Barthelemy
* British Virgin Islands
* U.S. Virgin Islands
* Puerto Rico, Vieques, and Culebra
A Hurricane Watch is in effect for…
* Guadeloupe
* Dominican Republic from Cabo Engano to the northern border with
Haiti
* Haiti from the northern border with the Dominican Republic to Le
Mole St. Nicholas
* Turks and Caicos Islands
* Southeastern Bahamas
A Tropical Storm Warning is in effect for…
* Guadeloupe
* Dominica
A Tropical Storm Watch is in effect for…
* Dominican Republic from south of Cabo Engao to Isla Saona
* Haiti from south of Le Mole St. Nicholas to Port-Au-Prince
Tracking Jose To Follow
The potential to reach Category 2 by Day 5 of this forecast hitting the same islands just now getting impacted by Irma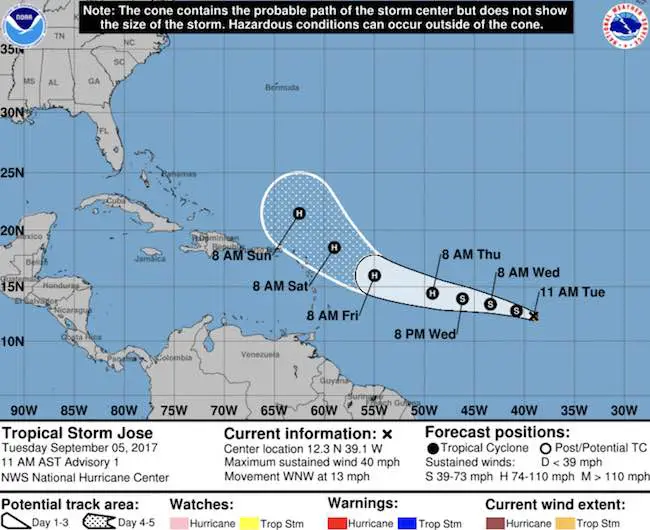 Keep on Trekking
Continue to be part of our Maryland Trek and Support Cool Kids Campaign. This was our best event yet and we want the message to carry throughout the year.
Proceeds go to programs that help children and their families ensuring cancer treatment.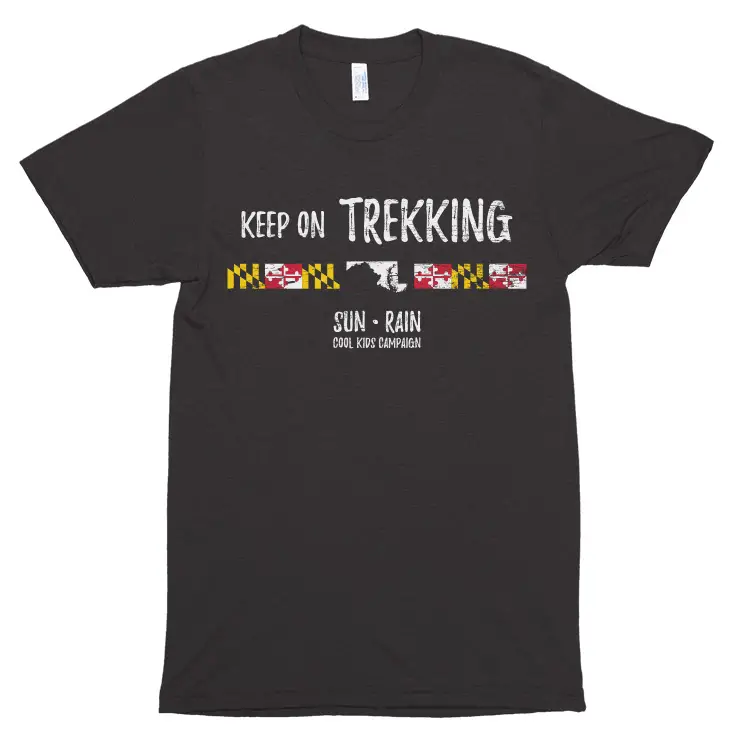 Please share your thoughts, best weather pics/video, or just keep in touch via social media
Get the award winning Kid Weather App I made with my oldest son and support our love for science, weather, and technology. Our 3 year anniversary of the release and our contribution to STEM education is this November. It has been downloaded in 60 countries, and works in both temperature scales. With your support we can expand on the fun introduction to science and real weather.