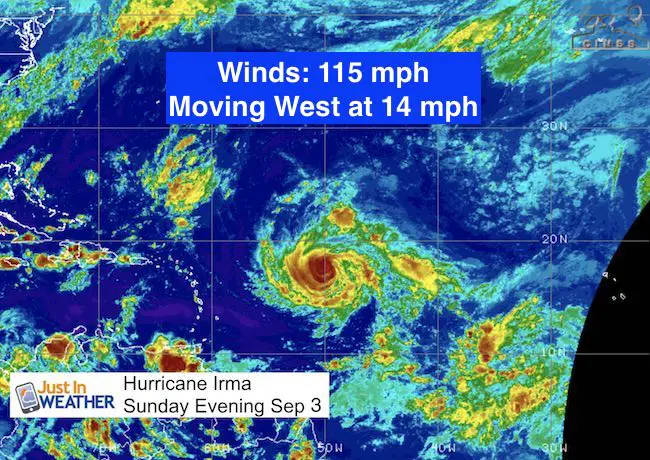 Sunday September 3
Hurricane Irma is holding as a Category 3 storm with 115 mph winds. This keeps it as a Major Hurricane Category 3. The eye is a little less defined thanks to northerly winds spreading the cirrus clouds. This may limit development and is also giving a little push to the south of due west. The forward speed is 14 mph.
Intensity Forecast
Irma is expected to get away form the northerly sheer and continue to strengthen. This will also allow the storm to adjust the track to the west and then curve northwest towards the Bahamas.
See the forecast animation below…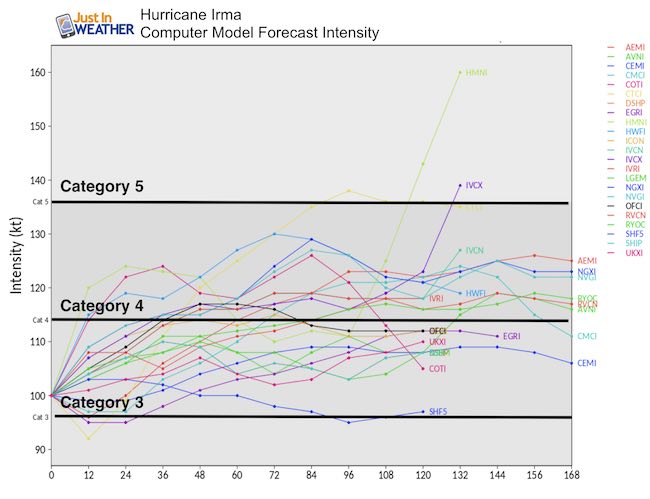 Track
The short range forecast over the next 3 to 5 days does show an influence on the northern Caribbean Islands. As a result, Hurricane Watches have been issued. At this time the storm is expected to pass to their north, but a direct hit on the Bahamas will lead to serious problems before any threat to the mainland US.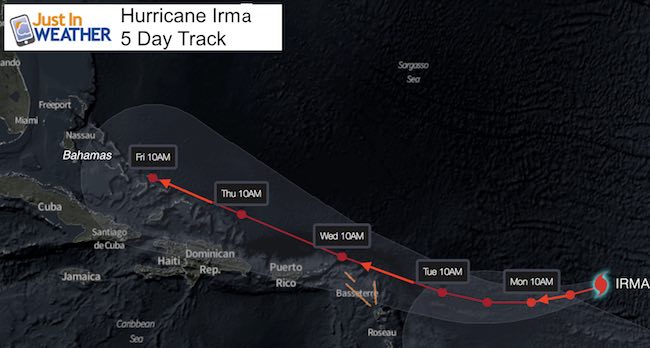 close up track from my friends at Stormpulse.com
SUMMARY OF WATCHES AND WARNINGS IN EFFECT:
A Hurricane Watch is in effect for…
* Antigua, Barbuda, Anguilla, Montserrat, St. Kitts, and Nevis
* Saba, St. Eustatius, and Sint Maarten
* Saint Martin and Saint Barthelemy
Interests in the remainder of the Leeward Islands, the British and
U.S. Virgin Islands, and Puerto Rico should monitor the progress of
Irma. Additional Hurricane and Tropical Storm Watches may be
required for portions of this area on Monday.
What Happens For Us?
There is a lot of anxiety and concern for what this storm may do to the east coast.  At this time any risk would to the mid Atlantic would be Tuesday Sep 12. That is 9 days away! I have never seen a computer model verify precisely that far away. But they serve the purpose to help assess the intensity and trends from one model run to the next. I do expect we will see an shift from the set up now. That is why I need to point out long range forecasting error. The farther out in time, the less reliable a forecast will be due to timing and interaction with other features.
Model Tracks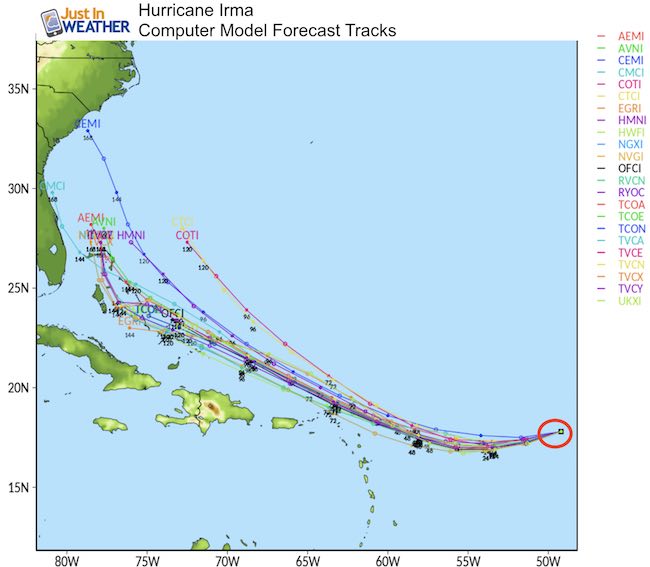 Consider this:
What is the storm was forecast to move due west at 15 mph, but instead moved at 14 mph. That would make it off by 24 miles each day, and by 10 days would be 240 miles off form the current projection. The result could be a day later that expected allowing some other mid latitude weather feature to affect it differently. What if the track was off by a few degrees on the compass? The slight change in location just a few days from now in the Caribbean will have a larger impact when it is expected to reach the easter US.
That is a big reason why there is such a difference between the GFS and European Models today. The forward speed is different, allowing for a different result by day 8 and 9. Check out the forecast plot for the GFS moving this storm inland from the Carolinas on a similar trajectory as Isabel. But the European has changed to show the storm slower and curving away from the coast out to see. See the animations below.
Big difference on Tuesday Sep 12
Model Animations
Here you can see the similarity until next weekend, then by Sunday and Monday there is a split for the GFS to stay on the path inland but the European, slower, curves out to sea:
GFS Model
European ECMWF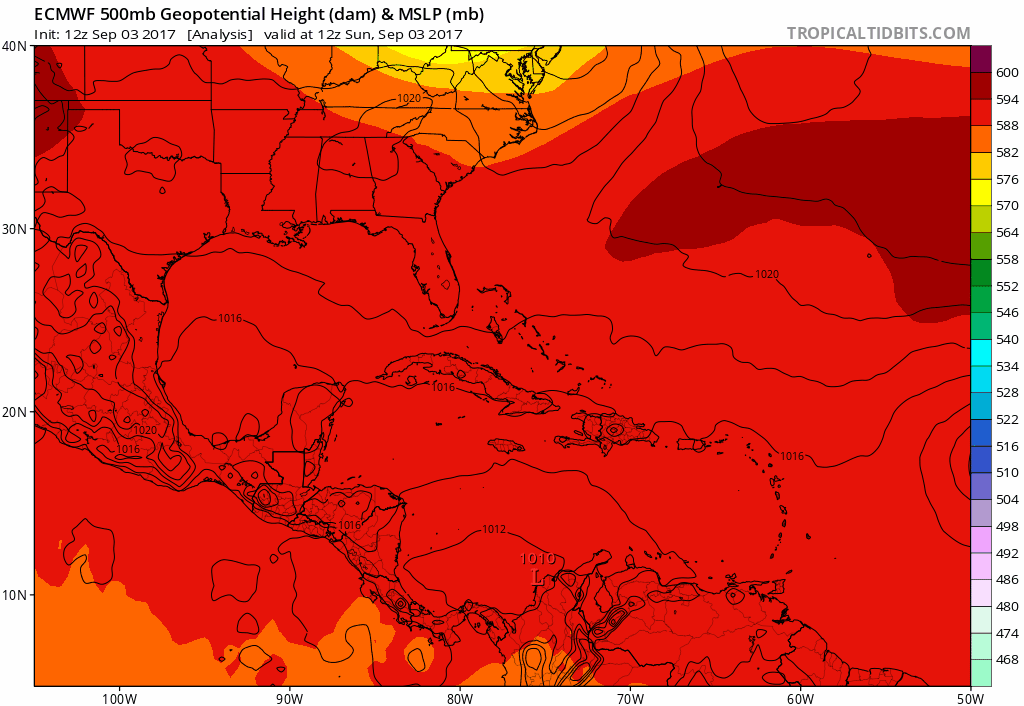 National Hurricane Center Track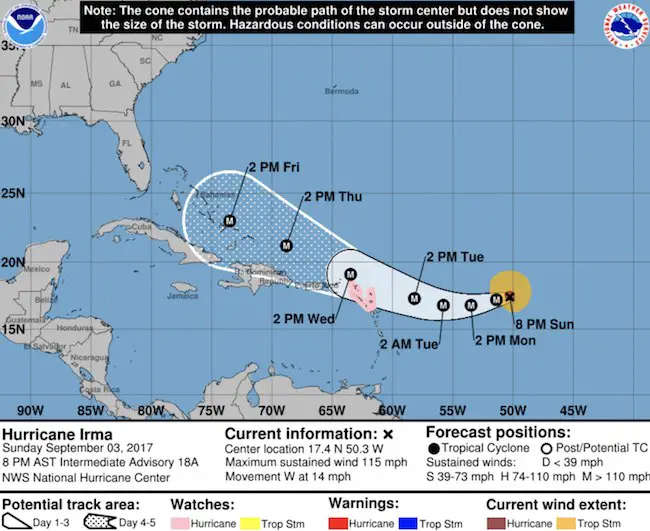 Keep on Trekking
Continue to be part of our Maryland Trek and Support Cool Kids Campaign. This was our best event yet and we want the message to carry throughout the year.
Proceeds go to programs that help children and their families ensuring cancer treatment.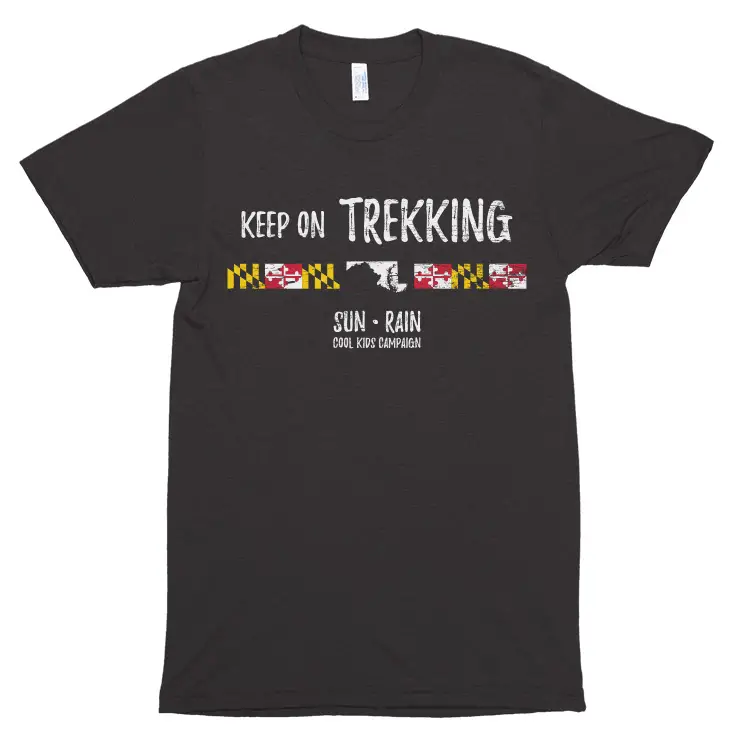 Please share your thoughts, best weather pics/video, or just keep in touch via social media
Get the award winning Kid Weather App I made with my oldest son and support our love for science, weather, and technology. Our 3 year anniversary of the release and our contribution to STEM education is this November. It has been downloaded in 60 countries, and works in both temperature scales. With your support we can expand on the fun introduction to science and real weather.