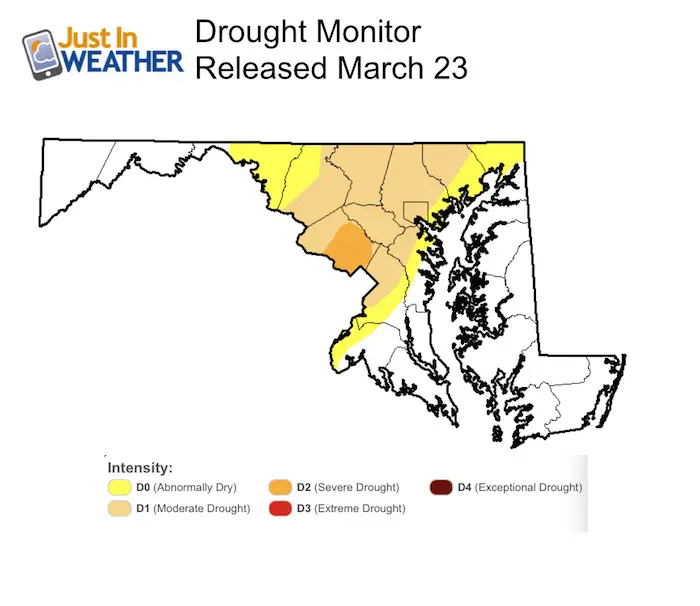 March 27 – If the forecast for rain at any point has you disappointed, we should consider that we need it. While the recent snow and ice storm and some extended fog may have the soil a little damp, the overall water supply is running a little low. Ask many who have well water or drive by local reservoirs. They are running low thanks to a quiet weather pattern. It's gone on longer than just lack of snow this winter.
Maryland
The driest conditions are west of the Chesapeake Bay and east of the mountains. Check out the rainfall since Autumn 2016 and you will see the past six months have all been below average. Besides the low snow, we didn't get rain to compensate for it. Baltimore's BWI is reporting a deficit of 3 inches of rainfall since January 1st. But here we see we are more than double that since October. We don't want all of that in return at once, but a wet weather pattern for a few weeks would help out a lot of farmers as we enter the spring growing season.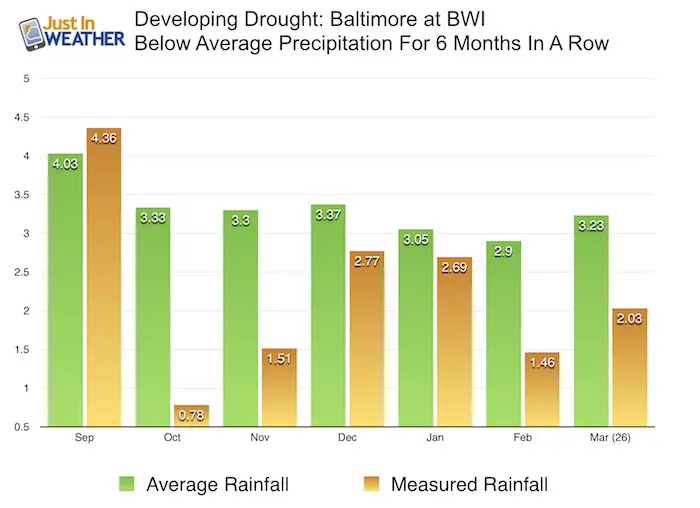 Pennsylvania
The direst region is also east of the mountains and through the lower Susquehanna River Valley or Mid-State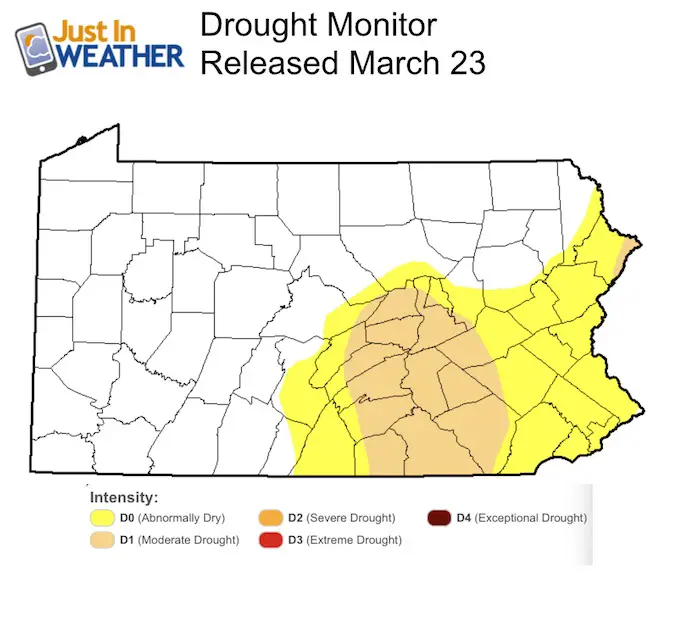 Northeast US
Impact across the lower Hudson River Valley, Connecticut River Valley, and southern New Hampshire.
Get the award winning Kid Weather App I made with my oldest son and support our love for science, weather, and technology. Our 3 year anniversary of the release and our contribution to STEM education is this November. It has been downloaded in 60 countries, and works in both temperature scales. With your support we can expand on the fun introduction to science and real weather.
Please share your thoughts, best weather pics/video, or just keep in touch via social media
Faith in the Flakes
The store is closing for the season. Next week we wil be shifting back to spring mode. This will include a severe weather STEM assembly program.