Sunday September 19 2021
A cool front has slipped to our south and is the first signal of big changes this week. Our late summer heat and humidity will be a memory this week as the humidity is dropping, and much cooler weather is on the way.
If you are going to the Ravens game this evening, the weather will be ideal in downtown Baltimore, dropping into the comfortable 60s.
Ending Late Summer Heat
A benchmark for summer heat is when temps reach 90ºF, and the National Weather Service ran the numbers.
Baltimore average's the last day of the year at that mark on  September 9. The latest day was October 23, 1947.
Here's a breakdown for our region
This week may seem like we've finally turned the page.
When we check out the temperatures on the local maps, we can already see hints of autumn inland, and that will spread for more in the next few days, along with mid week rain.
Morning Surface Weather
The cool front slipping south is allowing a fresh air mass in, already dropping the humidity and clearing the sky.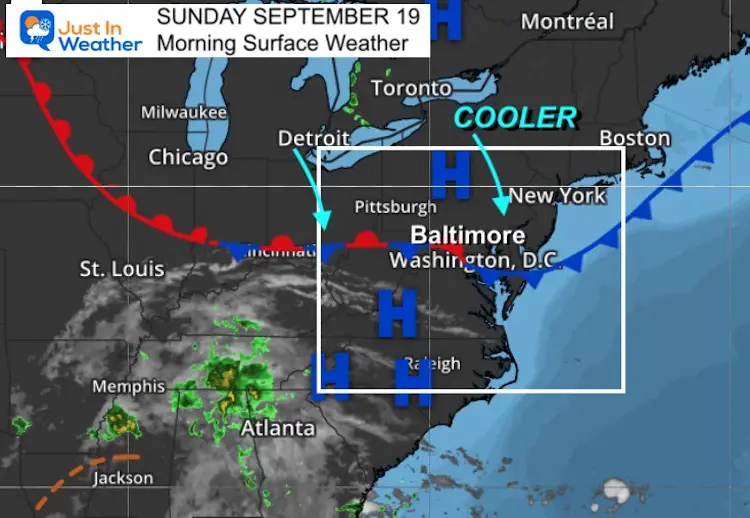 Afternoon Temperatures 
Weather Almanac: Climate Data
TODAY September 19
Normal Low in Baltimore:  58ºF
Record 42ºF in 1959
Normal High in Baltimore: 79ºF
Record 94º F 1983
Temperatures Monday
Morning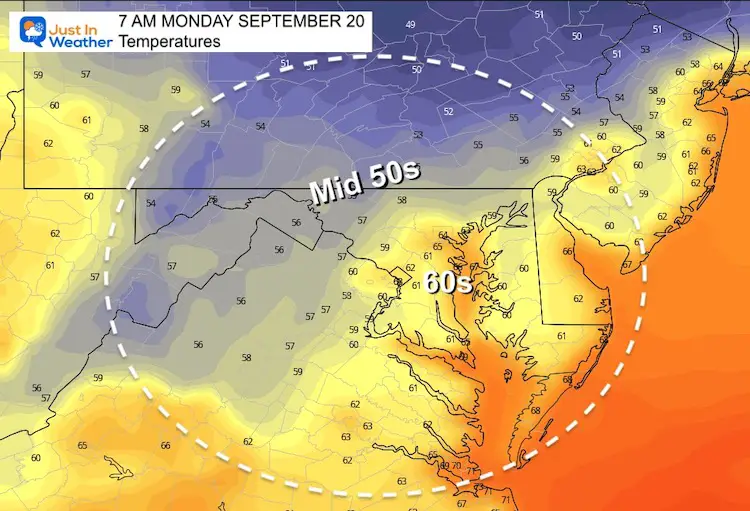 Afternoon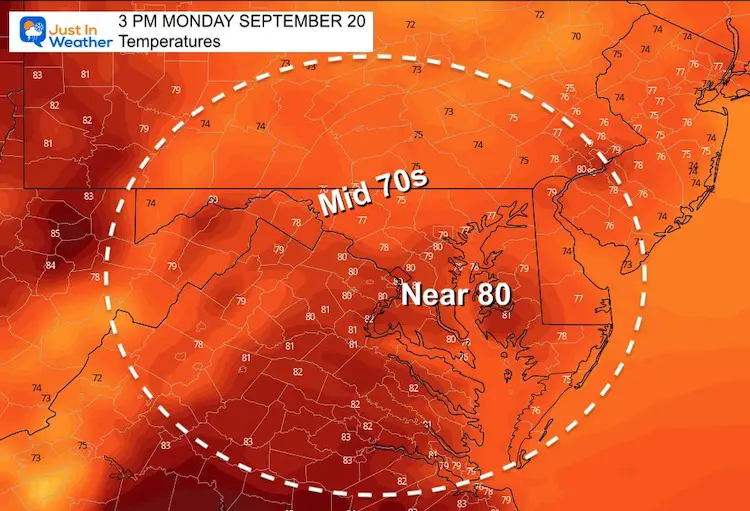 Rain Next Week: Wednesday and Thursday
An upper level Low will slowly spin our way mid week.
Clouds fill back on Tuesday, then rain will expand Wednesday and Thursday.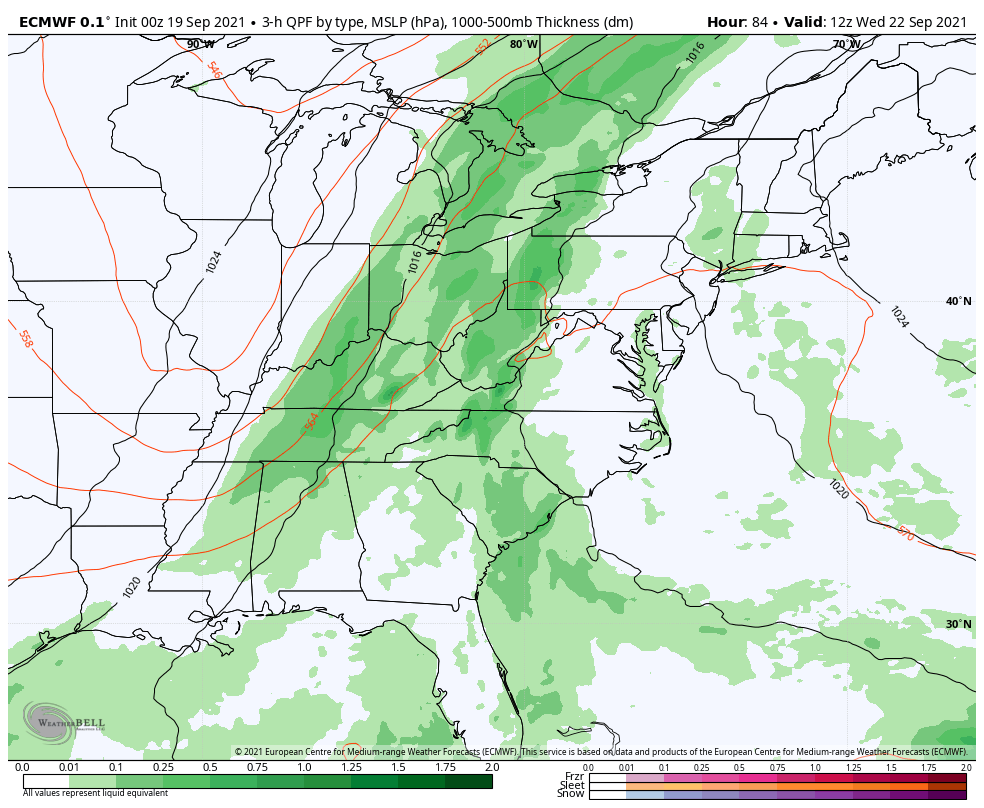 Jet Stream
A big pattern shift will allow cooler air (blue) in the eastern US with that upper level Low. Meanwhile the large panther allows the heat to shift to the western US.
7 Day Forecast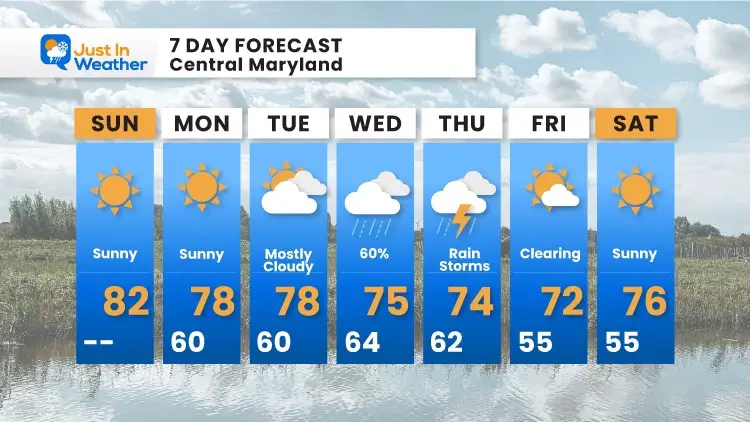 INTERACTIVE WEATHER PAGES
14 Local Maryland Pages (and York PA)
We have made a page for Maryland Weather which gives you the current conditions for 14 present area locations.
Local Hourly Forecasts and Local Radar
Central Maryland
Delmarva
Pennsylvania
Maryland Trek Gear

Maryland Trek 8 Says THANK YOU!
Running Total Raised $116,438
During 329 Miles From Wisp To Ocean City
To Honor Kids In Cancer Treatment and Support FREE Programs At Just In Power Kids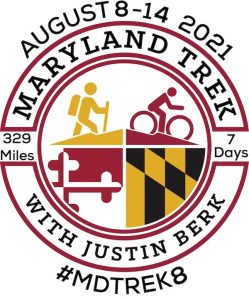 Please share your thoughts, best weather pics/video, or just keep in touch via social media