Wednesday August 18 2021
This afternoon the core of what was once Tropical Storm Fred is in western Pennsylvania near Pittsburgh. The large mid level circulation has spread rain and storms across the Mid Atlantic to New England.
The wind flow in our region is from the Southeast, across the Chesapeake Bay, which can enhance the storm risk across Maryland.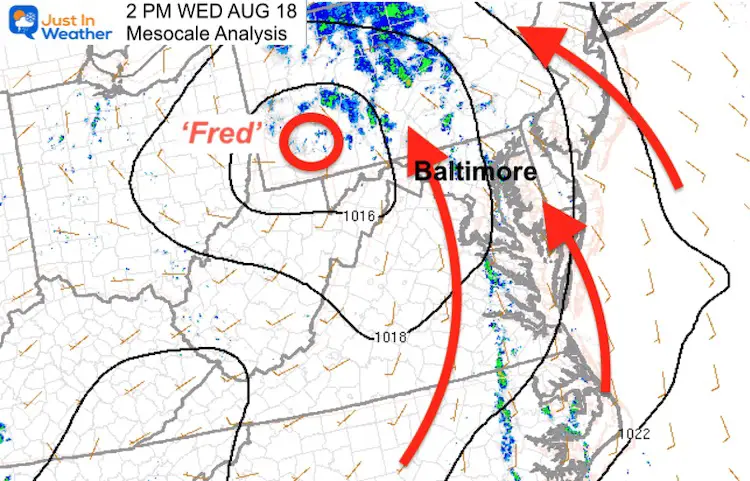 Currently there is a Tornado Watch and Flash Flood Watch includes along the Chesapeake Bay north into Pennsylvania.
Below is a look at the latest maps, satellite, and compare the radar simulation to the live radar and lightning. 
Satellite Loop
The comma shape shows the core in western PA, but the feeder bands from the south along the Chesapeake Bay have the heat to incite severe storm formation for a few more hours.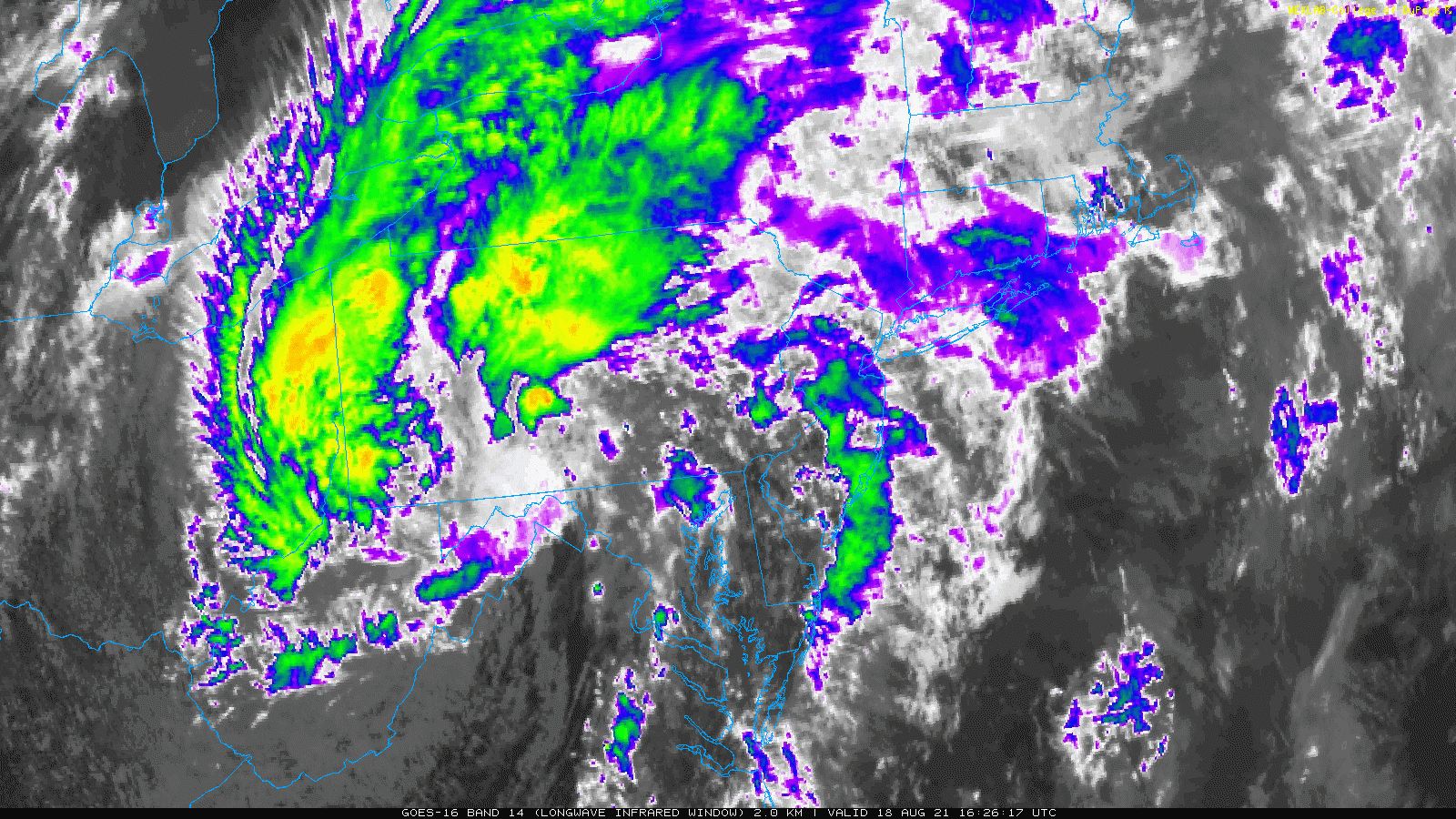 Afternoon Wind Flow
The Circulation the flows into the central core… From the South-Southeast. This is the optimal wind to enhance severe storms in our region.
Risk Of Severe Weather
Tornado Watch
This is for the potential, not a promise. If a tornado forms, a Warning will be issued and that is when to take cover.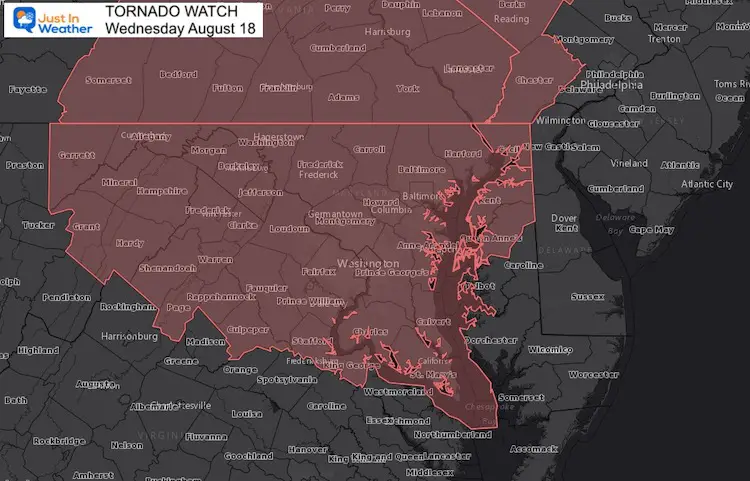 Significant Tornado Parameter 
4 PM to 10 PM
The prime threat will be in southern Pennsylvania, but may include northern Maryland and parts of metro Baltimore through this evening.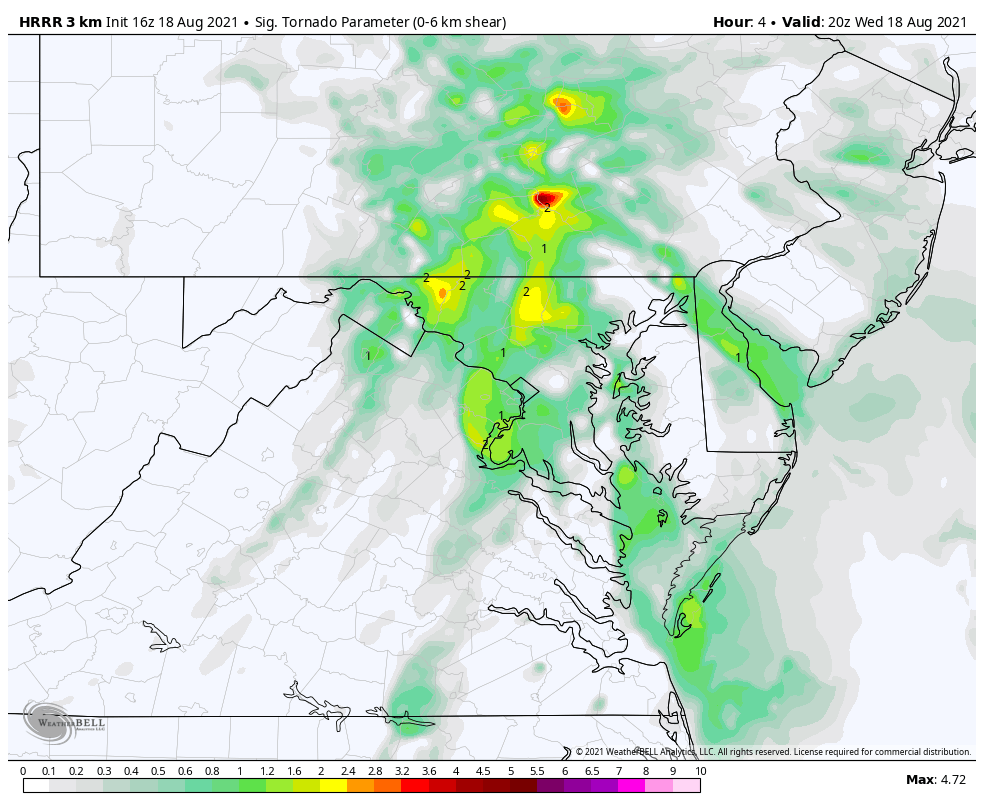 Severe Storm Outlook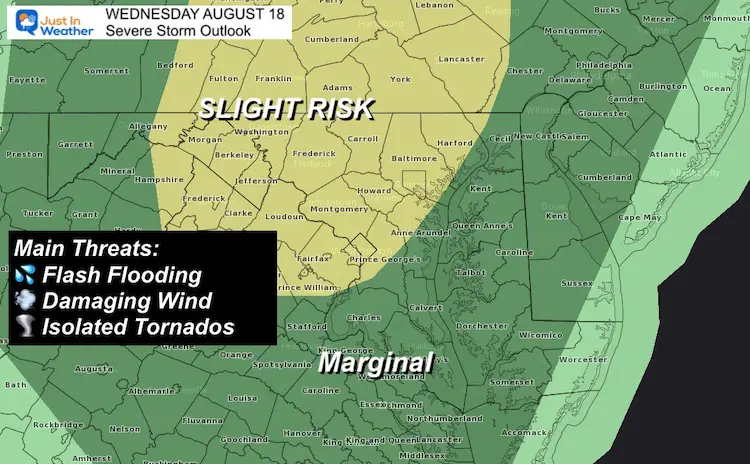 Flash Flood Watch
Locally heavy rain may top rates of 1 inch per hour. Local totals could be between 2 to 4 inches.
If a Severe Thunderstorm is identified, a Warning will be issued. This may be for winds over 60 mph and or extremely heavy rain with flash flooding.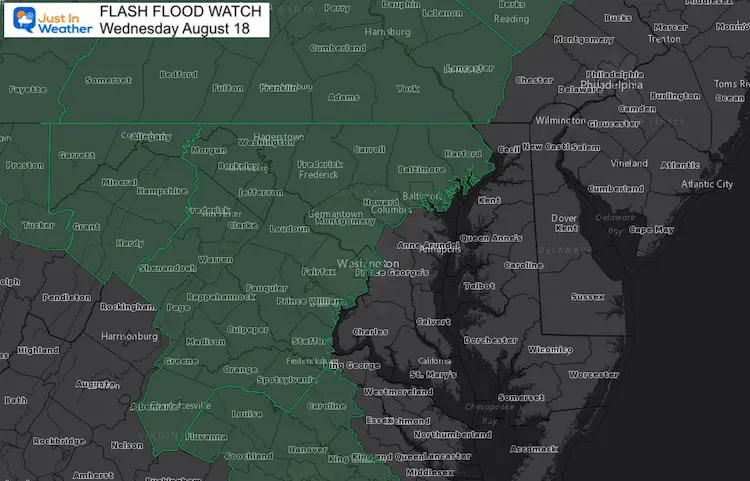 Radar Simulation —-> slider
3 PM to 9 PM
*This product often underestimate the amount of coverage and intensity. Use this for general timing. 
Live Radar and Lightning
Use the controls or pick to pan or zoom the view.
Maryland Trek Gear

Maryland Trek 8 Says THANK YOU!
So Far We Raised $111,826
During 329 Miles From Wisp To Ocean City
To Honor Kids In Cancer Treatment and Support FREE Programs At Just In Power Kids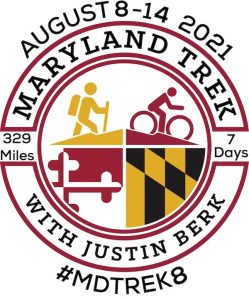 Sunshine State Of Mind
I am done with the cold and snow (for the season). I am embracing my wife's mantra of Sunshine State of Mind.
This was designed by Shannon Berk and we will be wearing it through spring and to the beach.
Double Benefit: Proceeds will be split between our nonprofit Just In Power Kids and the development of my new weather website. That has been scheduled to be ready to launch in May.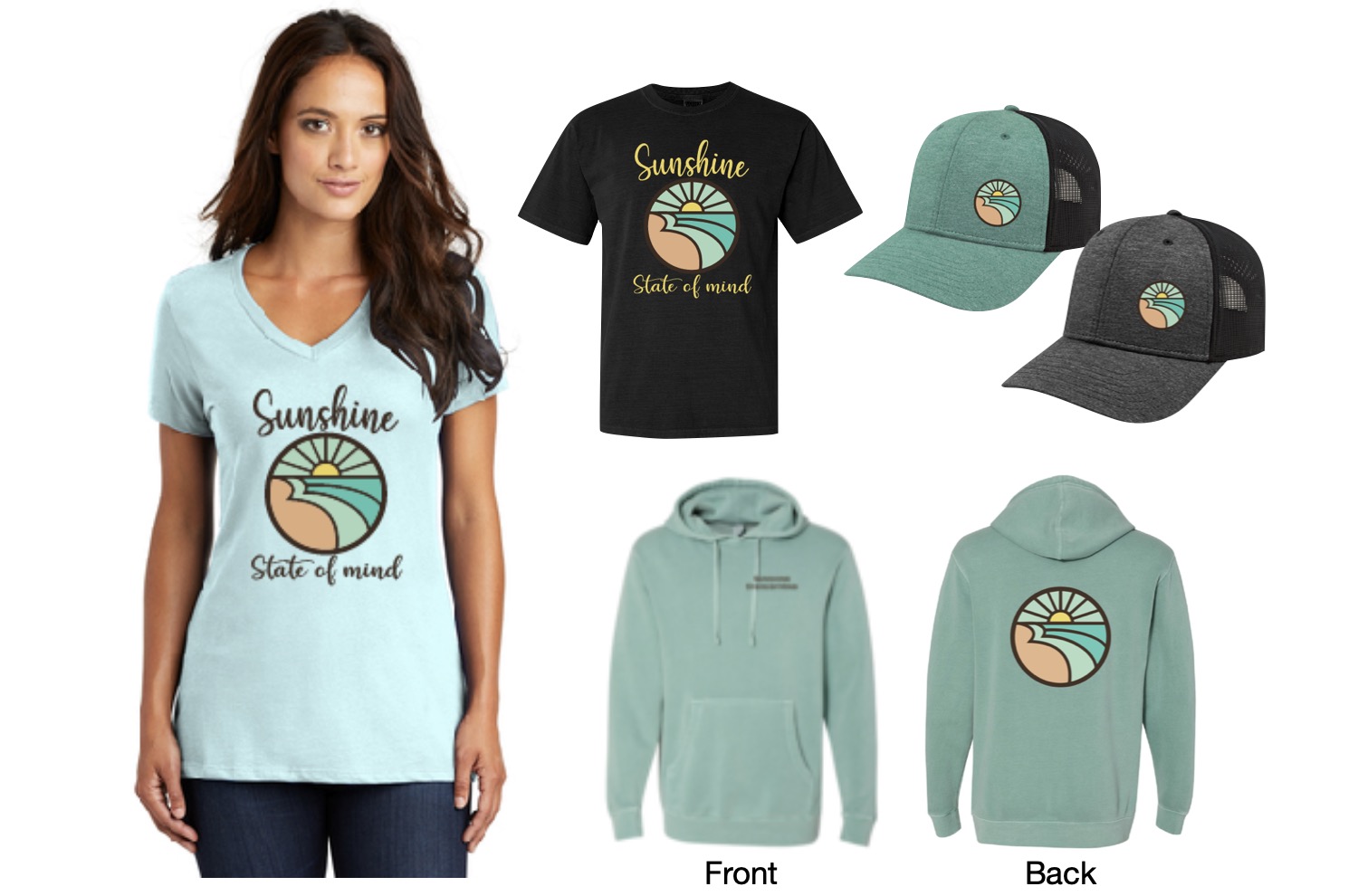 YOUR INTERACTIVE WEATHER PAGES
14 Local Maryland Pages (and York PA)
We have made a page for Maryland Weather which gives you the current conditions for 14 present area locations.
Local Hourly Forecasts and Local Radar
Central Maryland
Delmarva
Pennsylvania

Please share your thoughts, best weather pics/video, or just keep in touch via social media