Wednesday August 11 2021
Today we crank up the heat to what my be the highest marks so far this summer. We have a chance to match the record high temperature today.
Much like the last few days, strong to severe storms will erupt, and the added fuel may make these exceptionally dangerous. We look to the weekend for the first break. 
Heat Advisory and Excessive Heat Warning
Heat Index Values will range from 105ºF to 115º
Morning Surface Weather
High Pressure is in control allowing this dangerous heat to build. There are still subtle boundaries that will allow for the development of strong to severe thunderstorms after 2 PM. This begin west of Baltimore and Washington, on one again along the Maryland Trek route.  Then will cross the metro areas and should be paid attention to. 
We have a large support team that will take even measure to ensure the safety of our team. Please consider your outdoor time relative to your ability to stay cool.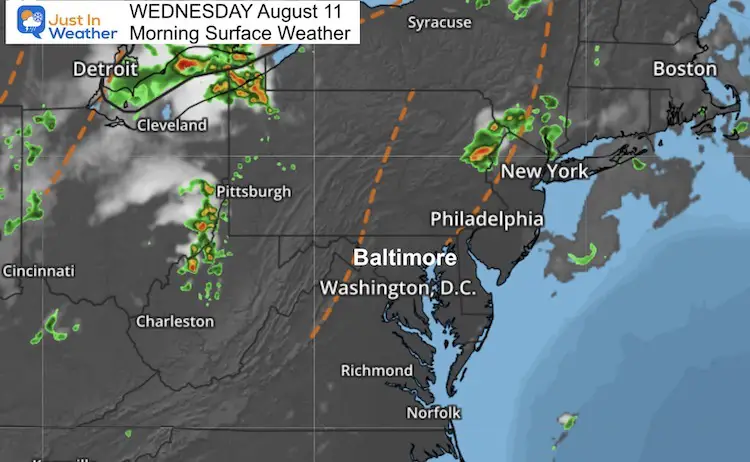 Maryland Trek 8 Day 4
Frederick Elkridge
This includes our halfway stop and celebration in Sykesville, and a ride through Ellicott City
Weather Along Our Route Today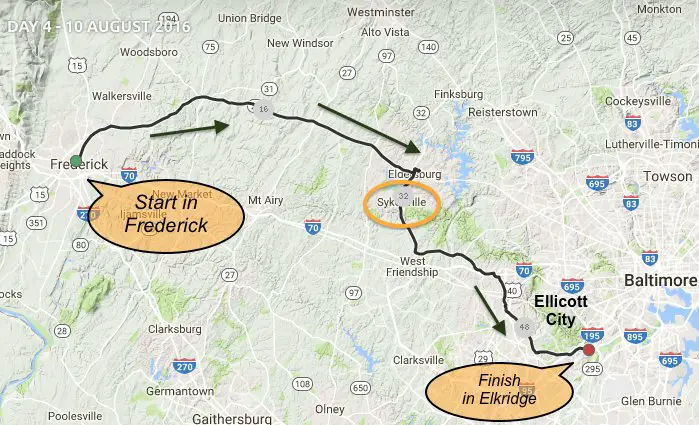 Today is for Abby
Please see her story and follow our team here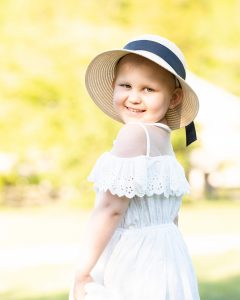 Radar Simulation: Tuesday 12 PM to 11 PM
This is an idea of how storms will erupt, but likely to be more widespread than shown here.  Mid afternoon to evening could be a rough time in metro areas.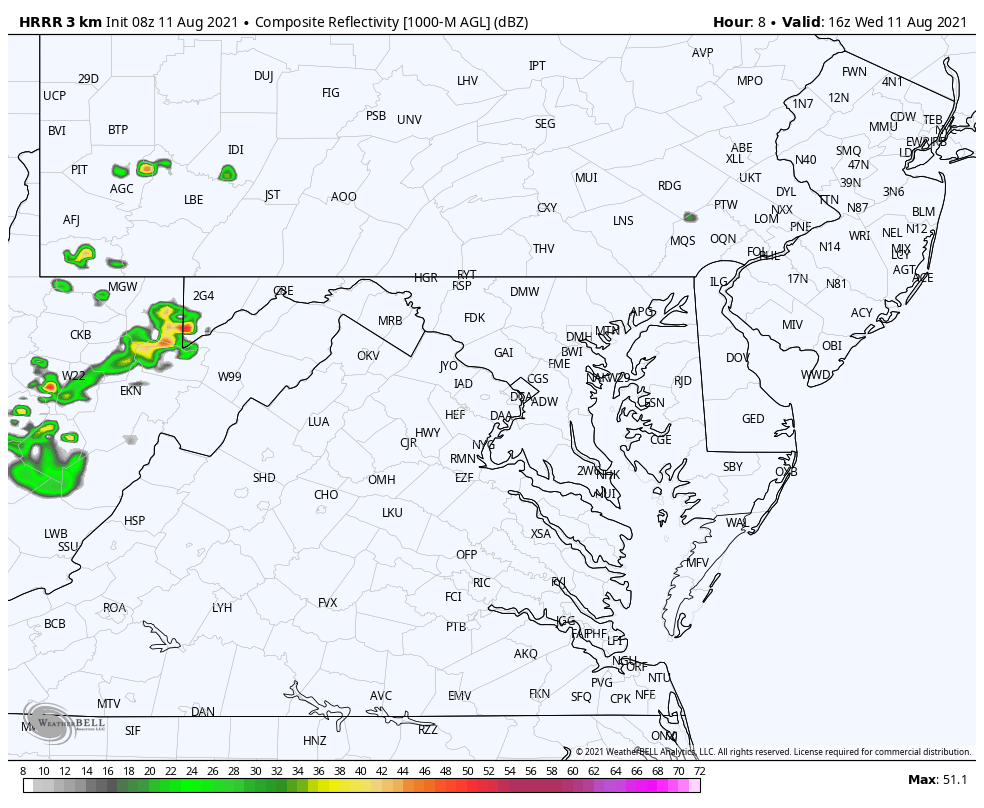 Weather Almanac: Climate Data
TODAY August 11
Normal Low in Baltimore:  66ºF
Record 54ºF in 1972
Normal High in Baltimore: 86ºF
Record 100º F 1900
Temperatures 
This Afternoon
Record High Possible at Baltimore's BWI.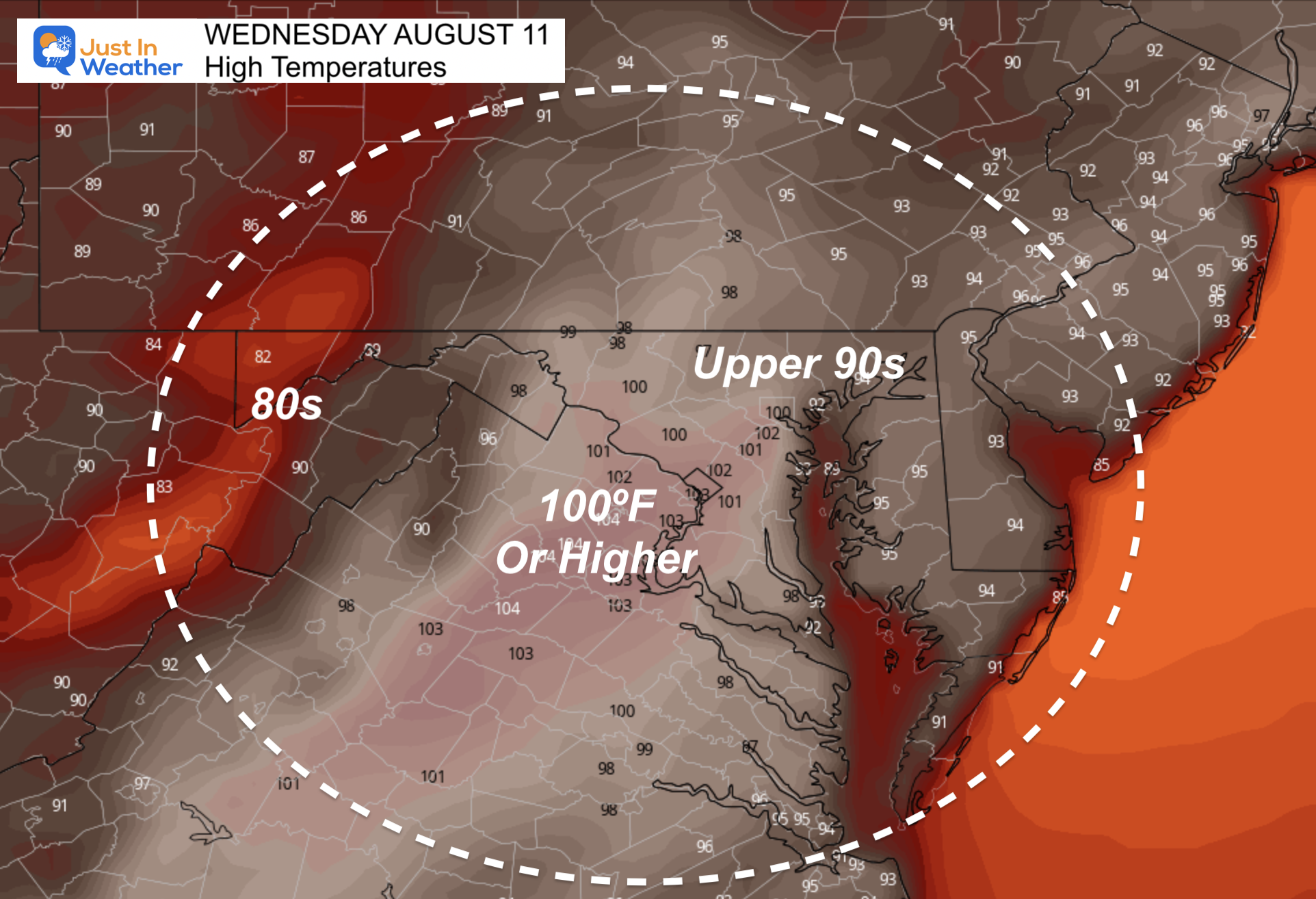 Thursday Morning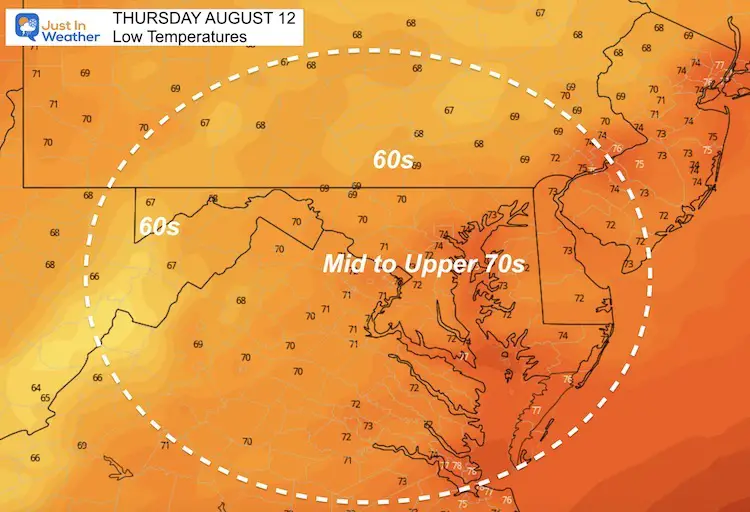 Thursday  Afternoon
7 Day Forecast
Dangerous Heat and Strong or Severe Storms for a few days!   Next break will be this weekend.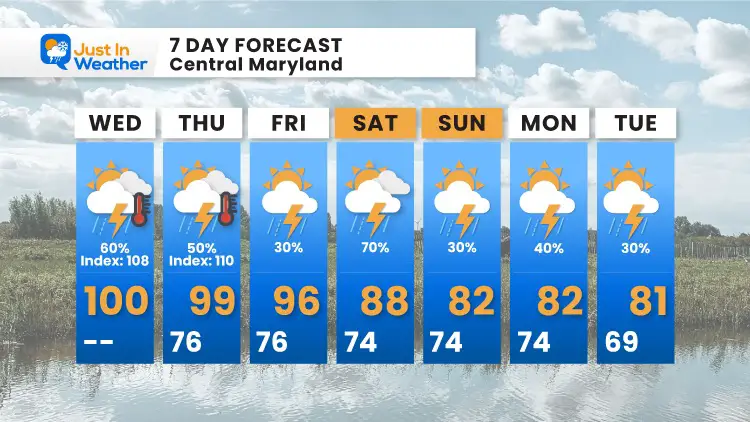 Maryland Trek 8 IS NOW
329 Miles From Wisp To Ocean City
To Honor Kids In Cancer Treatment and Support FREE Programs At Just In Power Kids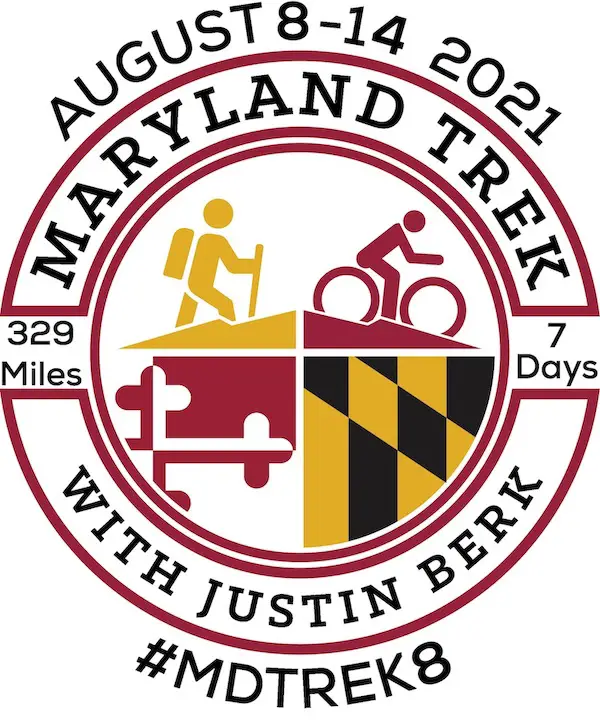 Sunshine State Of Mind
I am done with the cold and snow (for the season). I am embracing my wife's mantra of Sunshine State of Mind.
This was designed by Shannon Berk and we will be wearing it through spring and to the beach.
Double Benefit: Proceeds will be split between our nonprofit Just In Power Kids and the development of my new weather website. That has been scheduled to be ready to launch in May.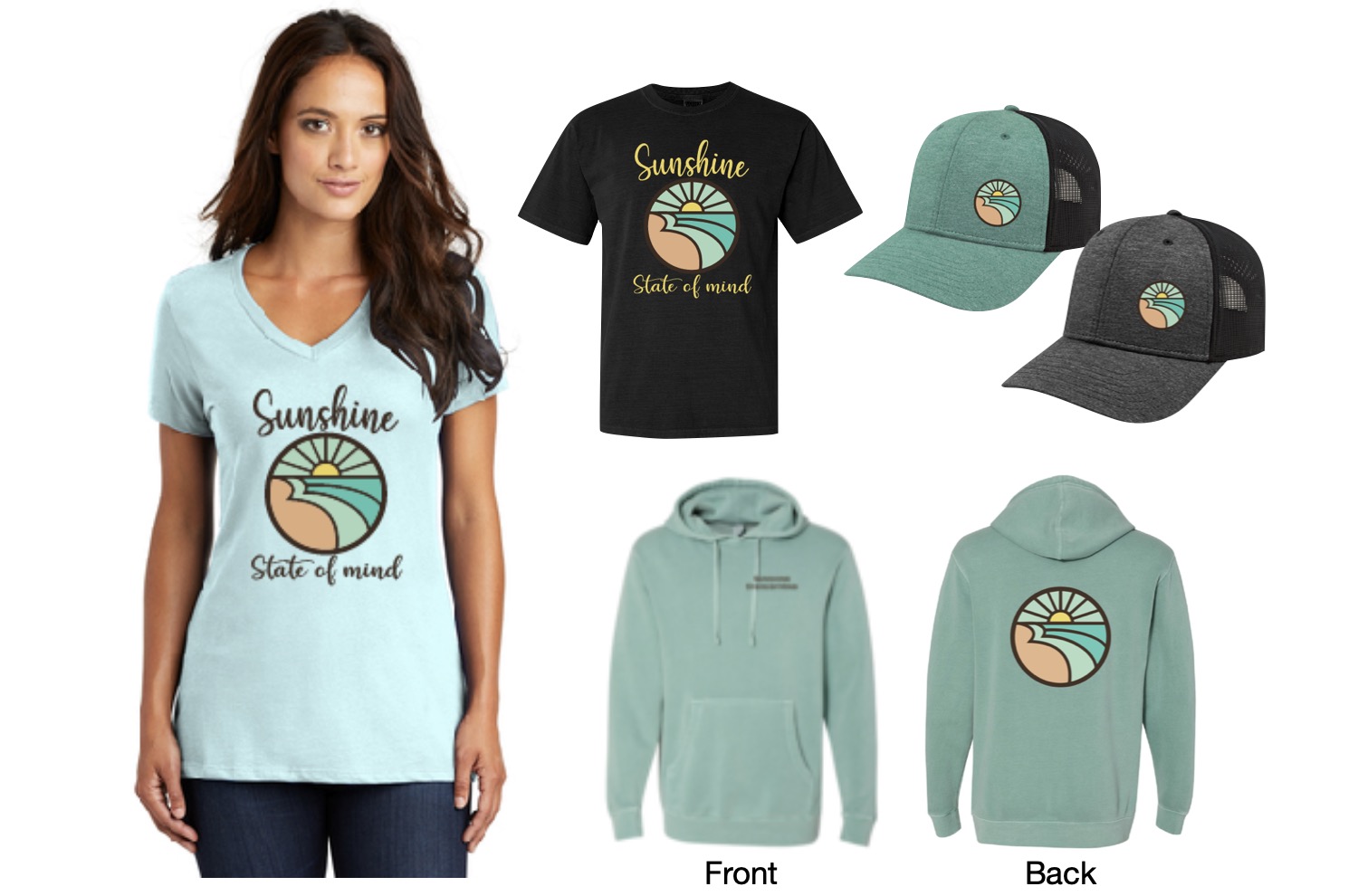 YOUR INTERACTIVE WEATHER PAGES
14 Local Maryland Pages (and York PA)
We have made a page for Maryland Weather which gives you the current conditions for 14 present area locations.
Local Hourly Forecasts and Local Radar
Central Maryland
Delmarva
Pennsylvania

Please share your thoughts, best weather pics/video, or just keep in touch via social media