Wednesday July 28 2021
With the heat of the day, some showers have begun to pop up as expected. But here is my dilemma, and perhaps similar to yours.  I am heading out to meet a few friends for a long training ride on our bikes.  They last thing I want is for us to get caught under a shower or storm.
Here is a quick look at the radar simulation and live radar widget below to compare.
This is the type of day with isolated showers that can develop and fade at anytime. Check out the radar between 1:30 and 2:30 PM. Here we can see a shower in Carroll County develop, and then fade away in a hurry.  Meanwhile, down the line a new cell popped up just south of Baltimore near Severna Park.
Storm Outlook
We have a Marginal Risk for any cell to turn severe. I think the main risk is for sporadic lightning in any of the cells that develop.
Radar Simulation
The NAM 3 Km Model did plot a cell in Carroll County, but at 5 PM. It is hard to tell if this was just a few hours late to the party, or picking out the next cluster of showers.
Late Afternoon
I have indicated the movement of the cells, from the Northwest tracking Southeast.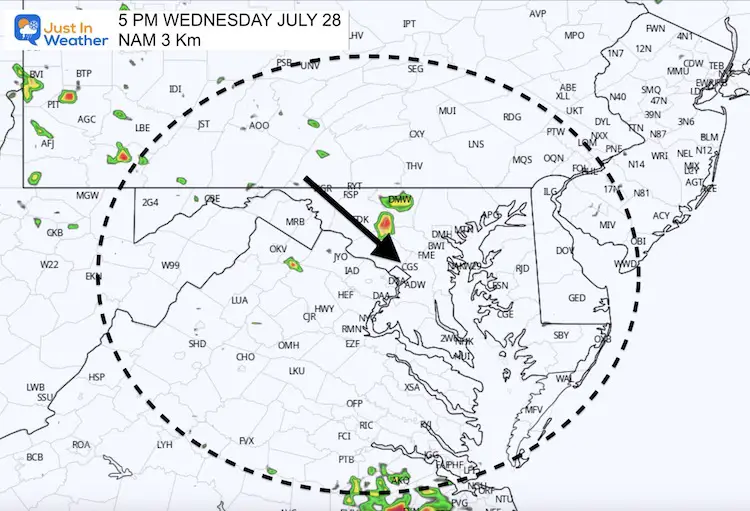 Tonight
The influence that will pump in more humidity for one more day, is also what will help shift the storm track tonight.
We could very well have more activity overnight in metro areas, then pivot up to northeastern Maryland.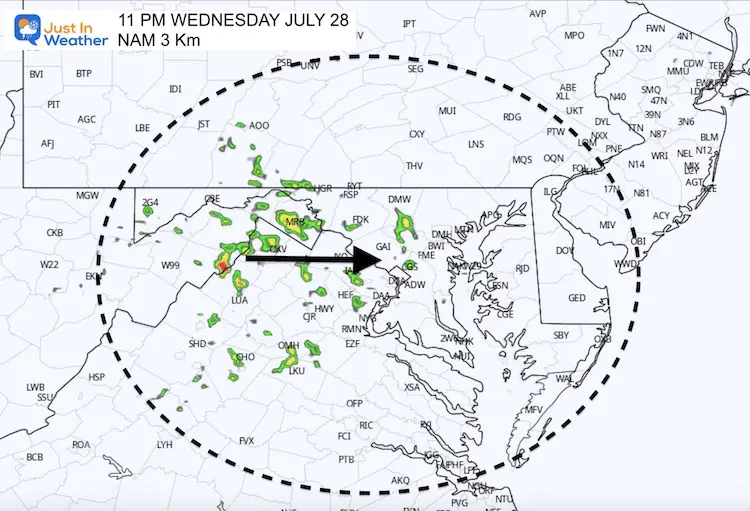 Animation 5 PM to 7 AM
Here we can see the shift in motion overnight. If your lawn or garden needs a drink, there is hope midnight to daybreak tomorrow.
There is also a chance you hear thunder after 2 PM.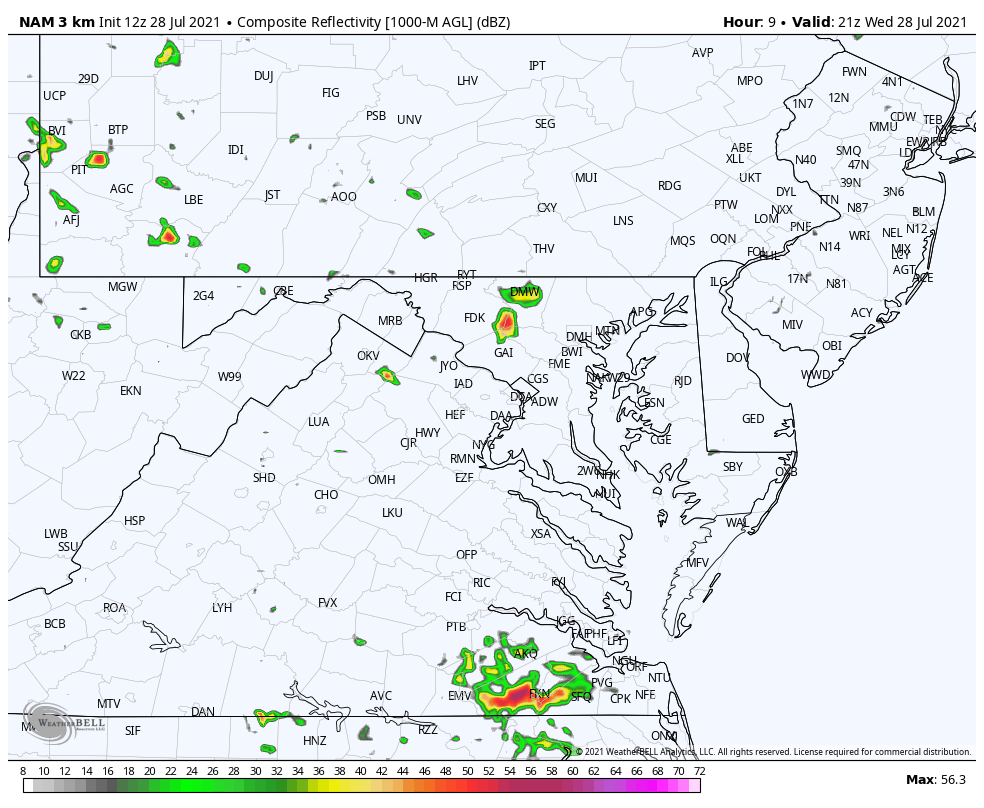 Live Radar and Lightning Widget
Thursday Storms: Higher Risk And More Active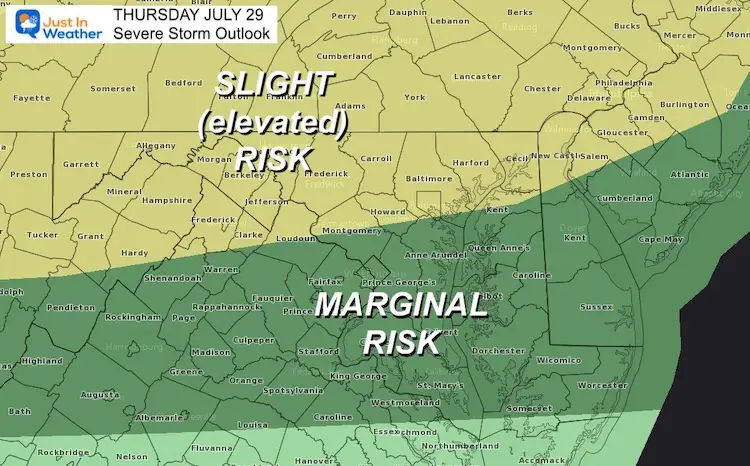 Looking Ahead
Much more comfortable with cooler weather by Friday and this weekend.
There is a small chance for afternoon showers on Sunday, but I would not change your plans.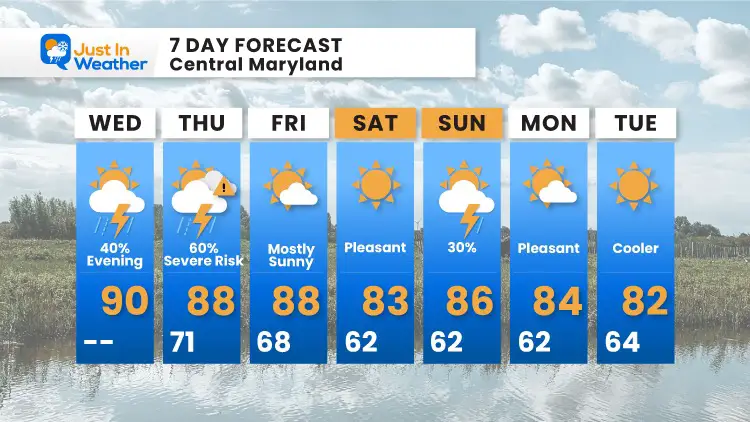 Maryland Trek 8 Begins on August 8
329 Miles From Wisp To Ocean City
To Honor Kids In Cancer Treatment and Support FREE Programs At Just In Power Kids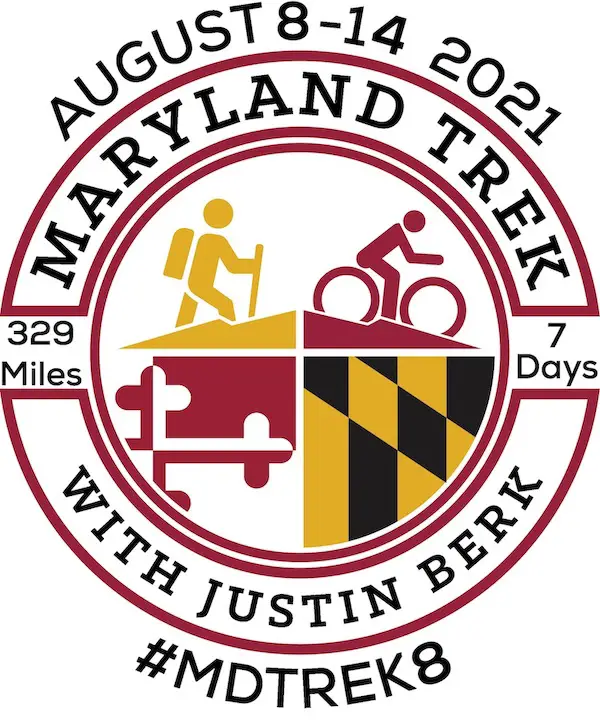 Sunshine State Of Mind
I am done with the cold and snow (for the season). I am embracing my wife's mantra of Sunshine State of Mind.
This was designed by Shannon Berk and we will be wearing it through spring and to the beach.
Double Benefit: Proceeds will be split between our nonprofit Just In Power Kids and the development of my new weather website. That has been scheduled to be ready to launch in May.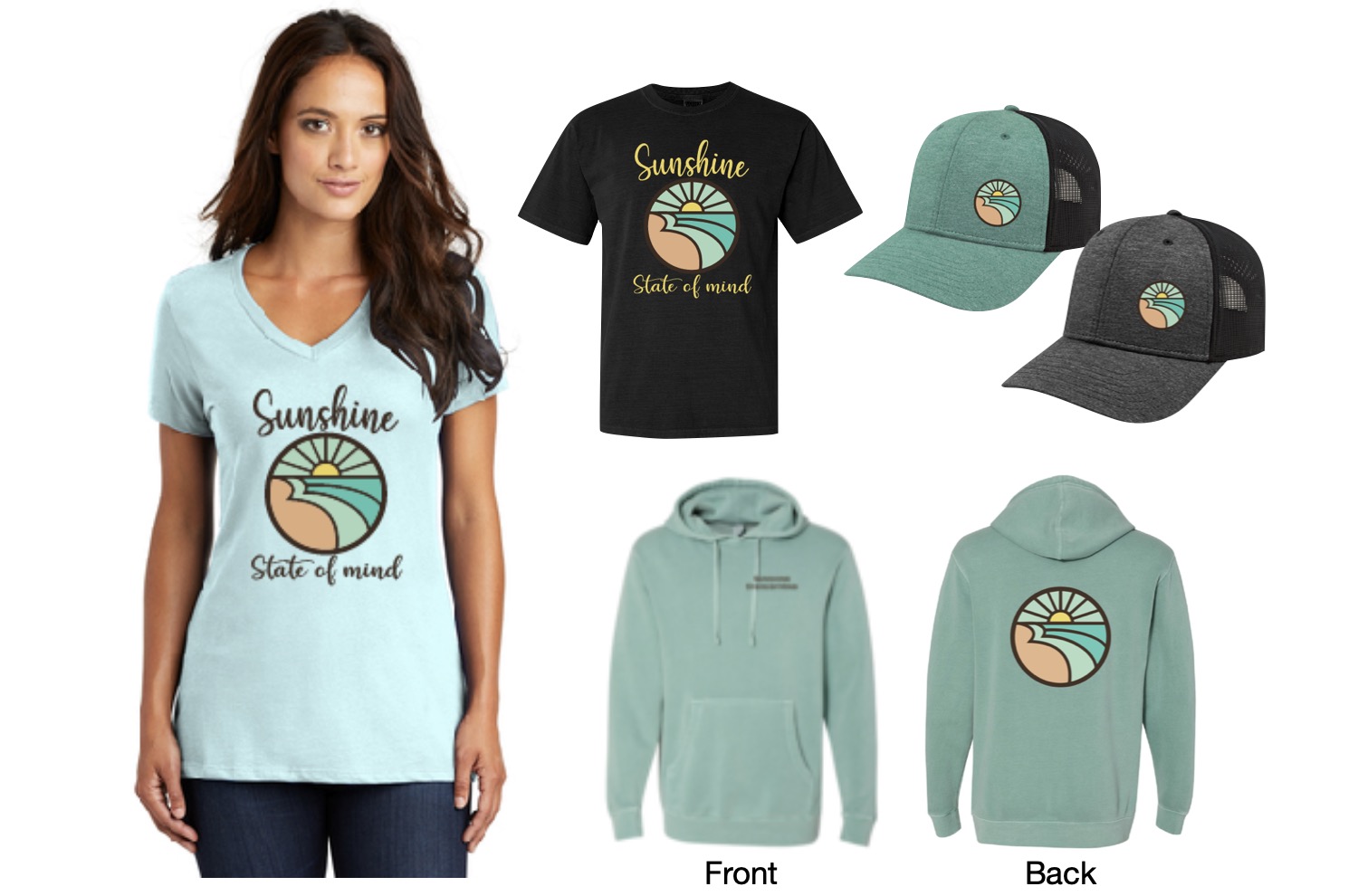 YOUR INTERACTIVE WEATHER PAGES
14 Local Maryland Pages (and York PA)
We have made a page for Maryland Weather which gives you the current conditions for 14 present area locations.
Local Hourly Forecasts and Local Radar
Central Maryland
Delmarva
Pennsylvania

Please share your thoughts, best weather pics/video, or just keep in touch via social media