Monday June 21 2021
A strong cold front will be bumping into our hot air mass. There is some increased humidity and instability thanks to the nearby pass of Tropical Storm Claudette.  The net result will be a wide outbreak of severe thunderstorms this afternoon and evening, include the chance for supercell development.
Large hail and a few tornadoes are a possibility today.
This post shows the latest info, radar simulation, and live radar with lightning widget below.
Severe Storm Outlook
Close Look
The Enhanced Risk includes southern Pennsylvania, with central Maryland in the Slight Risk. 
There will be thunderstorms with the potential not a promise they turn severe.
Severe Thunderstorm Watch
Maryland West of the Chesapeake Bay, and southern Pennsylvania.
Threats Include:
Winds over 60 mph
Hail over 1 inch diameter
Isolated Tornadoes
Any Storm May Contain:
Flash Flooding
Dangerous Lightning
CAPE: Convective Available Potential Energy
Levels over 2,500 mark severe storm likelihood. These levels suggest supercells many develop along the front ridge of the mountains between 4 and 6 PM.
Please Note:
Watch means it might happen
Warnings will be issued when a severe storm is spotted and can be tracked. 
Afternoon Surface Map
The cold front will not reach us until tomorrow. Ripples ahed of it will be responsible for multiple waves of energy. This will translate to a few lines of thunderstorms. 
Severe Storm Outlook
Wider Look
The maximum energy will be to our north, but we are own the edge of the Enhanced Risk Storm Risk region from NOAA.
Live Radar and Lightning
See the radar simulation below.
Radar Simulaiton —->slider
This product has NOT been doing a good job lately. It has underplayed the activity of severe storms AND the timing has been as much a 1 to 2 hours late.
I show you this for a guide. Please compare to the live radar above.
Sunshine State Of Mind
I am done with the cold and snow (for the season). I am embracing my wife's mantra of Sunshine State of Mind.
This was designed by Shannon Berk and we will be wearing it through spring and to the beach.
Double Benefit: Proceeds will be split between our nonprofit Just In Power Kids and the development of my new weather website. That has been scheduled to be ready to launch in May.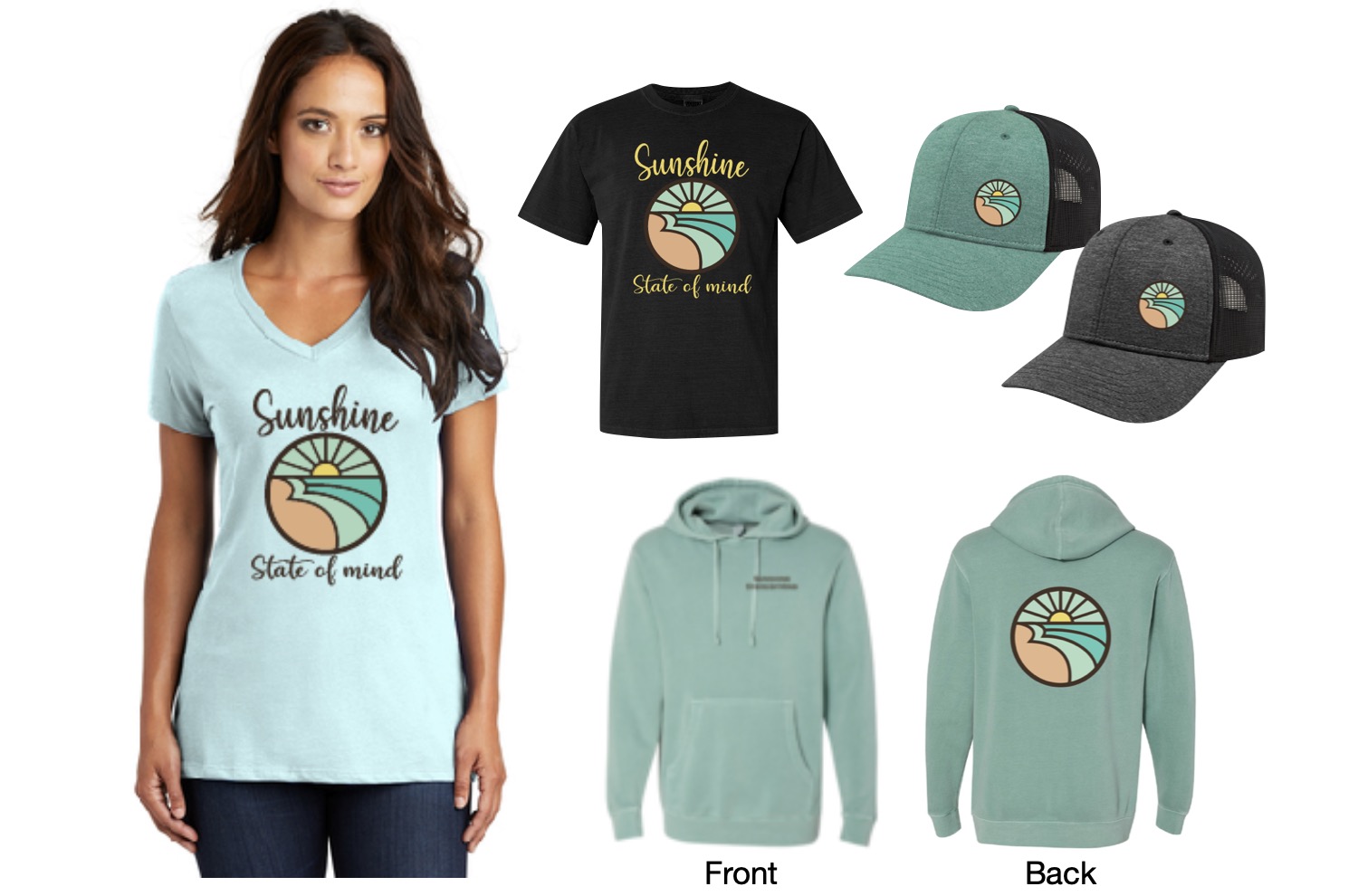 YOUR INTERACTIVE WEATHER PAGES
14 Local Maryland Pages (and York PA)
We have made a page for Maryland Weather which gives you the current conditions for 14 present area locations.
Local Hourly Forecasts and Local Radar
Central Maryland
Delmarva
Pennsylvania

Please share your thoughts, best weather pics/video, or just keep in touch via social media