Saturday June 19 2021 – Afternoon Update
It may seen like a cruel trick on us after lunch a beautiful few days, we ended up with a muggy weekend to dodge storms. But with this pattern, some areas get hit and others can miss. That has made it tough for me to make any suggestions for your personal party plans. 
Below you can compare the model simulation (I have low confidence in) with the live radar and lightning widget to help with your short term plans. 
The Severe Storm Outlook has had the 'Slight Risk' region expanded to include much of central Maryland and Delmarva.
This means any thunderstorm has the potential, but not a promise to produce winds to 60 mph, large hail up to 1 inch, and even an isolated twister. 
Any storm can produce dangerous lightning and brief heavy downpours. 
Surface Weather Map
Tropical Storm Claudette moved onshore this morning. This is NOT the reason for our rough weather outlook today. We will see if it does increase our storm chances Monday and Tuesday.
However we are in an unsettled area with the change for strong storms though midnight. 
Afternoon Satellite Loop
2 Hour loop ending 1:56 PM
We can see the swirl of Claudette at the bottom of the screen. But in the middle, the circulation for the disturbance impacting our weather today. 
Afternoon Radar Loop
2 Hour loop ending 1:50 PM
Bands of showers have already developed. It will be off and on for some areas. Hit to miss for others. 
Live Radar and Lightning Widget
Radar Simulaiton Loop
This product is NOT fully accurate. It has already missed some of the showers early this afternoon. That is why I did not want to play it up. 
Explore More
2021 Hurricane Season Forecast And Storm Names
Sunshine State Of Mind
I am done with the cold and snow (for the season). I am embracing my wife's mantra of Sunshine State of Mind.
This was designed by Shannon Berk and we will be wearing it through spring and to the beach.
Double Benefit: Proceeds will be split between our nonprofit Just In Power Kids and the development of my new weather website. That has been scheduled to be ready to launch in May.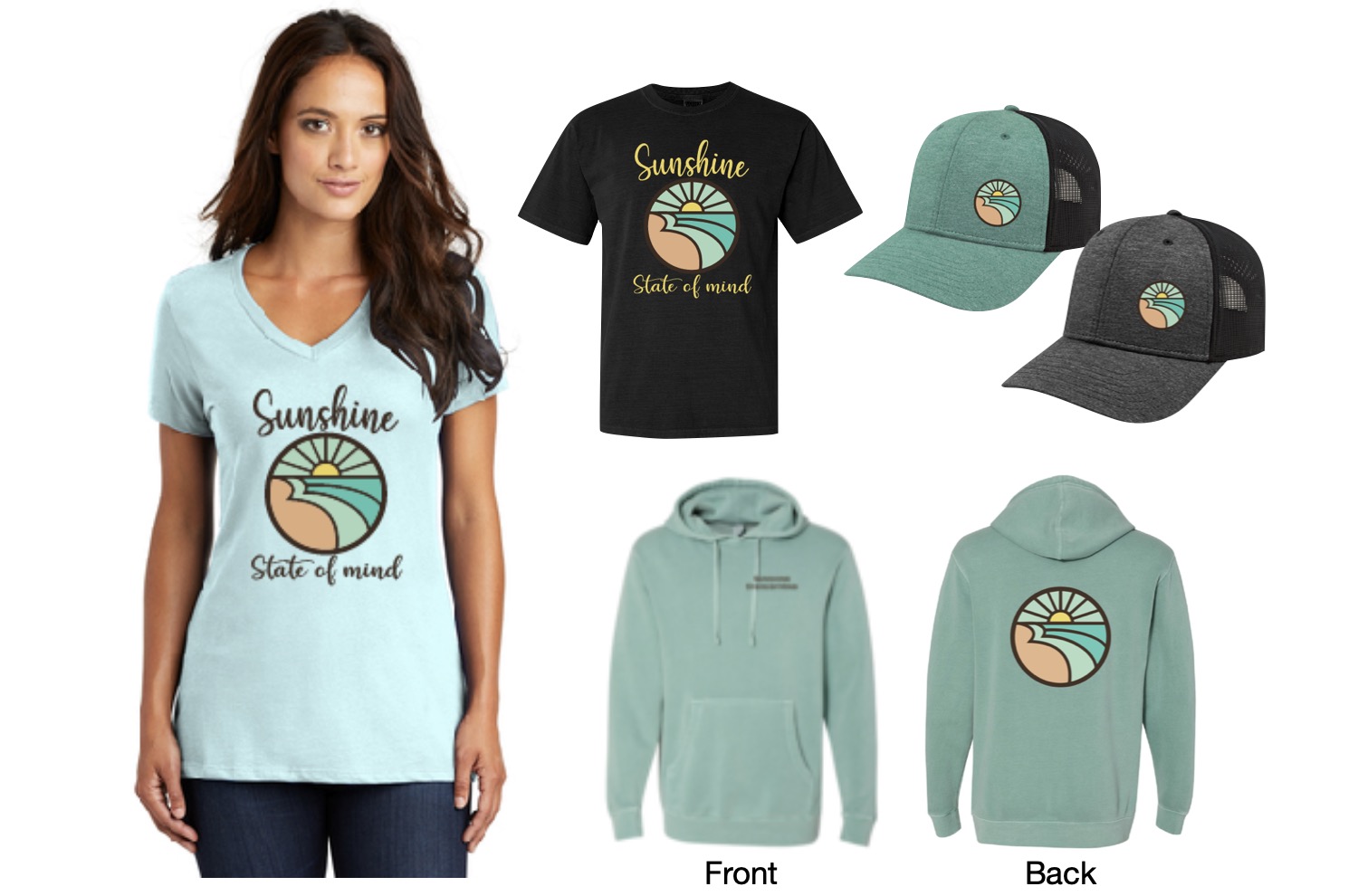 YOUR INTERACTIVE WEATHER PAGES
14 Local Maryland Pages (and York PA)
We have made a page for Maryland Weather which gives you the current conditions for 14 present area locations.
Local Hourly Forecasts and Local Radar
Central Maryland
Delmarva
Pennsylvania

Please share your thoughts, best weather pics/video, or just keep in touch via social media