Thursday June 17 2021
In the Gulf of Mexico, the concerned area of Low Pressure appears to be getting better organized. This has been labeled by the National Hurricane Center as Potential Tropical Cyclone Three. It has 30 mph, with gusts to 40 mph.
If this increases to 40 mph winds, it will be named Tropical Storm Claudette. There is a 90% chance that will happen on Friday. If we see any impacts in the Mid Atlantic, it will be Monday and Tuesday. 
Two things to keep in mind with this storm:
It is not well organized with the bulk of the moisture to the east of the center of Low Pressure.
This will run out of room/water, and likely be onshore early Saturday.
Satellite Loop
You may notice the center of circulation in the middle of the Gulf. The brighter colored high cloud tops are with the heavy rainfall to the east/right.
National Hurricane Center Forecast Maps
Forecast Track
This should arrive onshore after midnight Friday to early Saturday morning. Then curve Northeast and fade as a depression in north Georgia on Sunday.
Storm Surge Landfall Warnings
All of Louisiana to Mobile Bay
Rainfall Forecast
The peak rainfall will be around New Orleans with 6 to 10 inches. A large part of this region my be over 4 inches. 
Looking Ahead
I am writing this with respect to our Mid Atlantic region of the US.  This will not be a direct hit on us. However, moisture pushed ahead of the storm will interact with a cold front.
Any showers we may see this weekend will NOT be related to this storm. Just the building heat and next cold front.
We may see some showers and storms build on Monday. However, Tuesday is likely to end up a wet and stormy day for us. 
Explore More
2021 Hurricane Season Forecast And Storm Names
Sunshine State Of Mind
I am done with the cold and snow (for the season). I am embracing my wife's mantra of Sunshine State of Mind.
This was designed by Shannon Berk and we will be wearing it through spring and to the beach.
Double Benefit: Proceeds will be split between our nonprofit Just In Power Kids and the development of my new weather website. That has been scheduled to be ready to launch in May.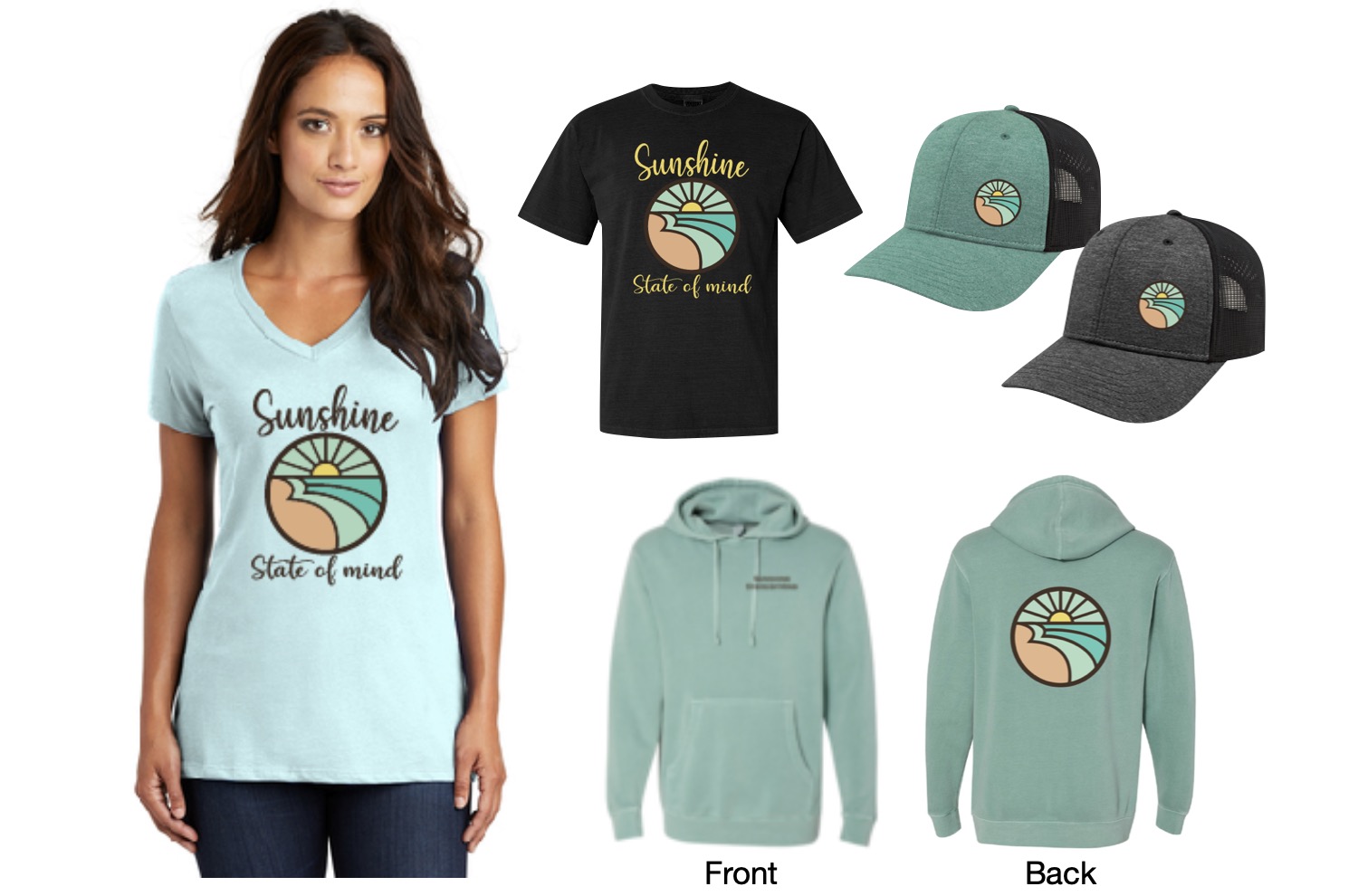 YOUR INTERACTIVE WEATHER PAGES
14 Local Maryland Pages (and York PA)
We have made a page for Maryland Weather which gives you the current conditions for 14 present area locations.
Local Hourly Forecasts and Local Radar
Central Maryland
Delmarva
Pennsylvania

Please share your thoughts, best weather pics/video, or just keep in touch via social media