The storm that erupted in central Maryland on Monday night June 14 2021 put on an impressive show.  Large hail, wind damage, and a lightning display that lasted a long time.
Here is a collection of some of the most dramatic results of this storm.
My good friend Tim Shahan was positioned in a secure location at Silo Point looking towards Baltimore's Inner Harbor and captured the event.
What if I told you we have video of that? While Tim is a talented photographer, he has a skill for storm time lapse. 
Time Lapse Video
More Lightning Photos
Two more from Tim at Silo Point.
Federal Hill From Tate Seibel
Was There A Tornado?
Storm clouds were impressive, especially lit up in the night sky.  Any reports and even overheard on scanners suggesting their was a tornado.
At 8 PM, this shelf cloud does represent a rotating complex.
Sparrows Point Funnel? 
Misti Harrah captured what might be a vortex extending to the ground.  Sometimes a SCUD cloud can be misleading, but the damage nearby suggests this could be the real thing.
Storm Survey
The National Weather Service is responsible for sending a survey crew to determine if the debris represents a tornado, the plot out the track and intensity. 
I will share their findings when complete.
More  Shelfies
Locust Point- South Baltimore.
This is an amazing image of the storm crossing the bay
Storm Damage 
The damage was much more extensive that shown here. This is just a sample, and more images are on the way. 
Violetteville – SW side of Baltimore
Pigtown- West of Baltimore's Inner Harbor
Preliminary Storm Report
See the maps and radar loop of the event.
Reminder: I will post the results of the NWS Survey when it is complete and published. 
Sunshine State Of Mind
I am done with the cold and snow (for the season). I am embracing my wife's mantra of Sunshine State of Mind.
This was designed by Shannon Berk and we will be wearing it through spring and to the beach.
Double Benefit: Proceeds will be split between our nonprofit Just In Power Kids and the development of my new weather website. That has been scheduled to be ready to launch in May.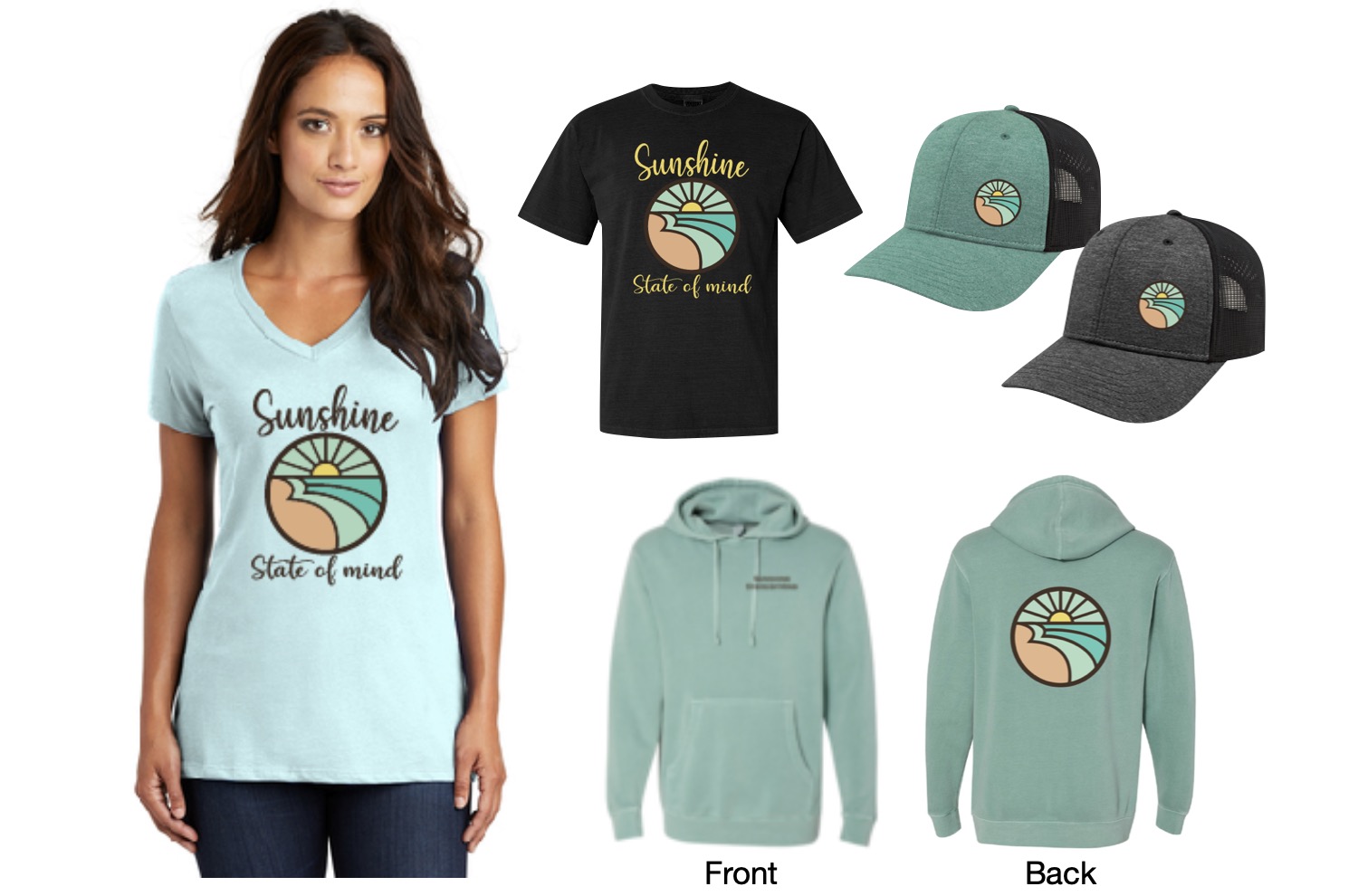 YOUR INTERACTIVE WEATHER PAGES
14 Local Maryland Pages (and York PA)
We have made a page for Maryland Weather which gives you the current conditions for 14 present area locations.
Local Hourly Forecasts and Local Radar
Central Maryland
Delmarva
Pennsylvania

Please share your thoughts, best weather pics/video, or just keep in touch via social media