June 14 2021
We are two weeks into the Atlantic Tropical Season and the second potentially named storm is now off the US East Coast. 
Tropical Depression Two was identified just east of North Carolina by the National Hurricane Center. 
Winds are 35 mph at the center located 105 miles east of Cape Hatteras.
This is racing to the Northeast at 21 mph, meaning this will move farther off of the coast. 
The main risk will be rip currents up and down the east coast, including the Maryland and Delaware Beaches. 
Satellite Loop: Visible and IR Sandwich 
9 AM to 11 AM
Forecast:
As this travels over the Gulf Stream Waters, there is support for it to intensify just enough to reach Tropical Storm intensity by tonight.
Winds need to be 40 mph or higher to become an official Tropical Storm. The next name on the list is Bill.
This may be more for academic purposes, as it will continue to remain well off the coast.
High Waves and Rip Currents will impact East Coast Beaches through Wednesday 
Prior Storm:
This was actually a 'sub tropical' storm, and also did not impact land.
Explore More:
2021 Tropical Storm Names and Forecast 
Sunshine State Of Mind
I am done with the cold and snow (for the season). I am embracing my wife's mantra of Sunshine State of Mind.
This was designed by Shannon Berk and we will be wearing it through spring and to the beach.
Double Benefit: Proceeds will be split between our nonprofit Just In Power Kids and the development of my new weather website. That has been scheduled to be ready to launch in May.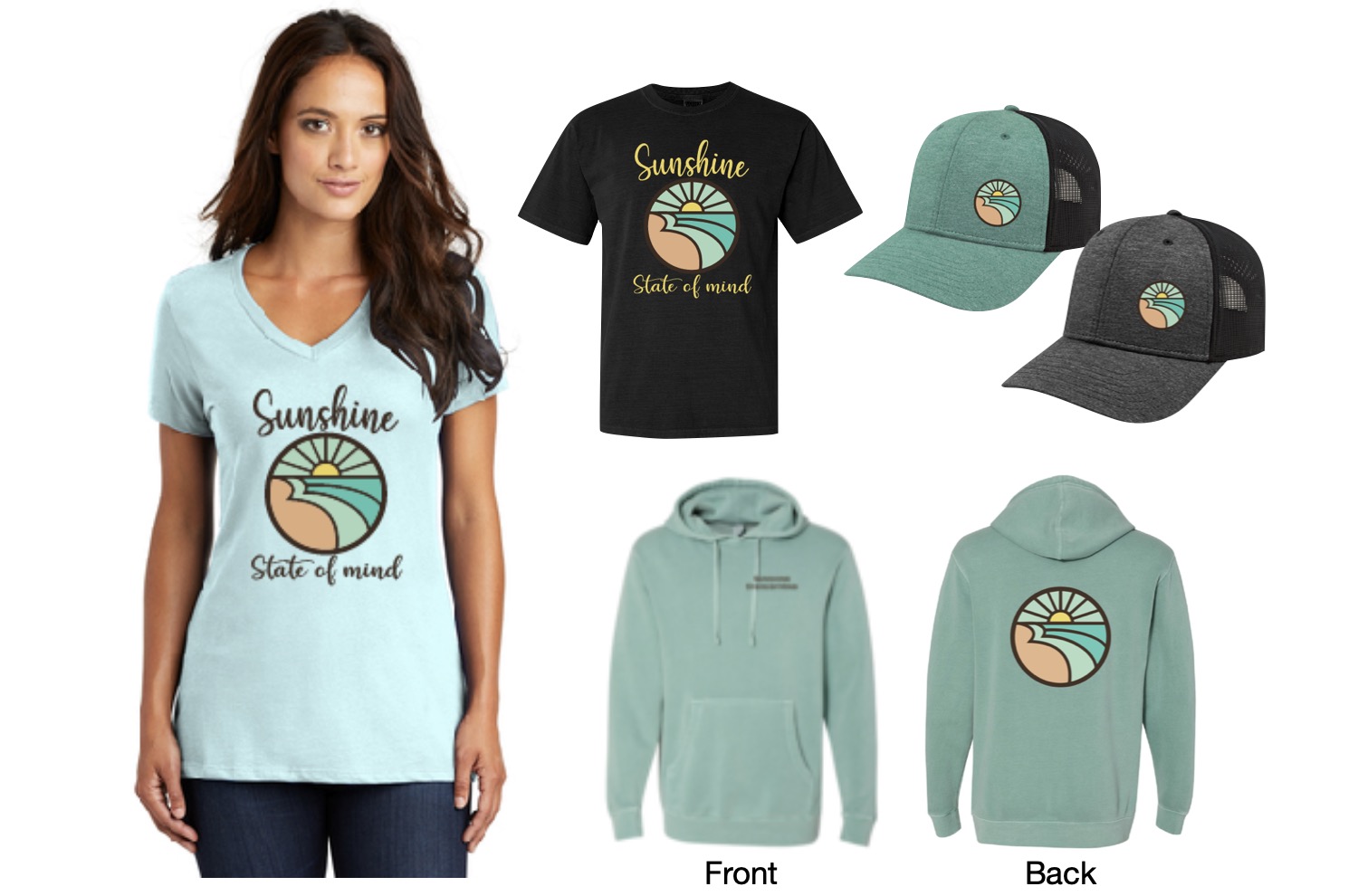 YOUR INTERACTIVE WEATHER PAGES
14 Local Maryland Pages (and York PA)
We have made a page for Maryland Weather which gives you the current conditions for 14 present area locations.
Local Hourly Forecasts and Local Radar
Central Maryland
Delmarva
Pennsylvania

Please share your thoughts, best weather pics/video, or just keep in touch via social media