Monday June 14 2021
A double-barrel cold front will be pushing through our region this evening and tonight. There is enough instability in the atmosphere to kick off a line of severe storms this afternoon in Pennsylvania to New Jersey. 
This line may break up and redevelop in Maryland tonight. 
Here is a look at the set up and one model timeline. 
Monday Afternoon Surface Weather
Afternoon Radar Loop
1:10 PM to 3:10 PM
Severe Thunderstorm Watch: Until 9 PM
Please note that while Maryland is not included here, I expect the storm line will reform with veracity tonight.
So please pay attention for updates and additional advisories. 
EVENING UPDATE:
Set Up Tonight
Jumping ahead to the second phase of this event, let's look at the parameters.
CAPE = Convective Available Potential Energy
This is a calculation that can help determine if storms can turn severe.  When the levels reach above 1000 J/Kg, there is support for severe storms (high winds, hail, etc). When levels reach above 2,500 J/kg the atmosphere is primed for severe storms to be likely. 
Temperatures at 9 PM
There will be a colder air mass helping to instigate the atmosphere. Look at the contrast form near 80ºF to the 50s.
Wind Direction
I have often pointed out the when winds are FROM the Southeast, it can help enhance any storm risk for metro Baltimore. This is due to the added moisture flow off of the Chesapeake Bay and uplifting as that air rides inland and interacts with a frontal boundary. 
Radar Simulation
This is the hand off from the initial 'Watch' shown above to the second phase I expect tonight. 
We need to see how much the first line may fade. It when it reaches Maryland, that is when it should retire. 
Timing in metro Baltimore between 9 PM and 11 PM (assuming this model continues to be off).  Bay areas and Delmarva will get the line tonight through 4 AM
—-> slider
Please note:
This model is far from perfect. It has underestimated intensity and has missed timing by up to 1-2 hours in the past.
It is still the best simulation we have as a guide.
There will likely be additional Watches posted for tonight. I will update as often as I can.
Also New Today
Tropical Depression Two Formed Off Of NC Coast
Sunshine State Of Mind
I am done with the cold and snow (for the season). I am embracing my wife's mantra of Sunshine State of Mind.
This was designed by Shannon Berk and we will be wearing it through spring and to the beach.
Double Benefit: Proceeds will be split between our nonprofit Just In Power Kids and the development of my new weather website. That has been scheduled to be ready to launch in May.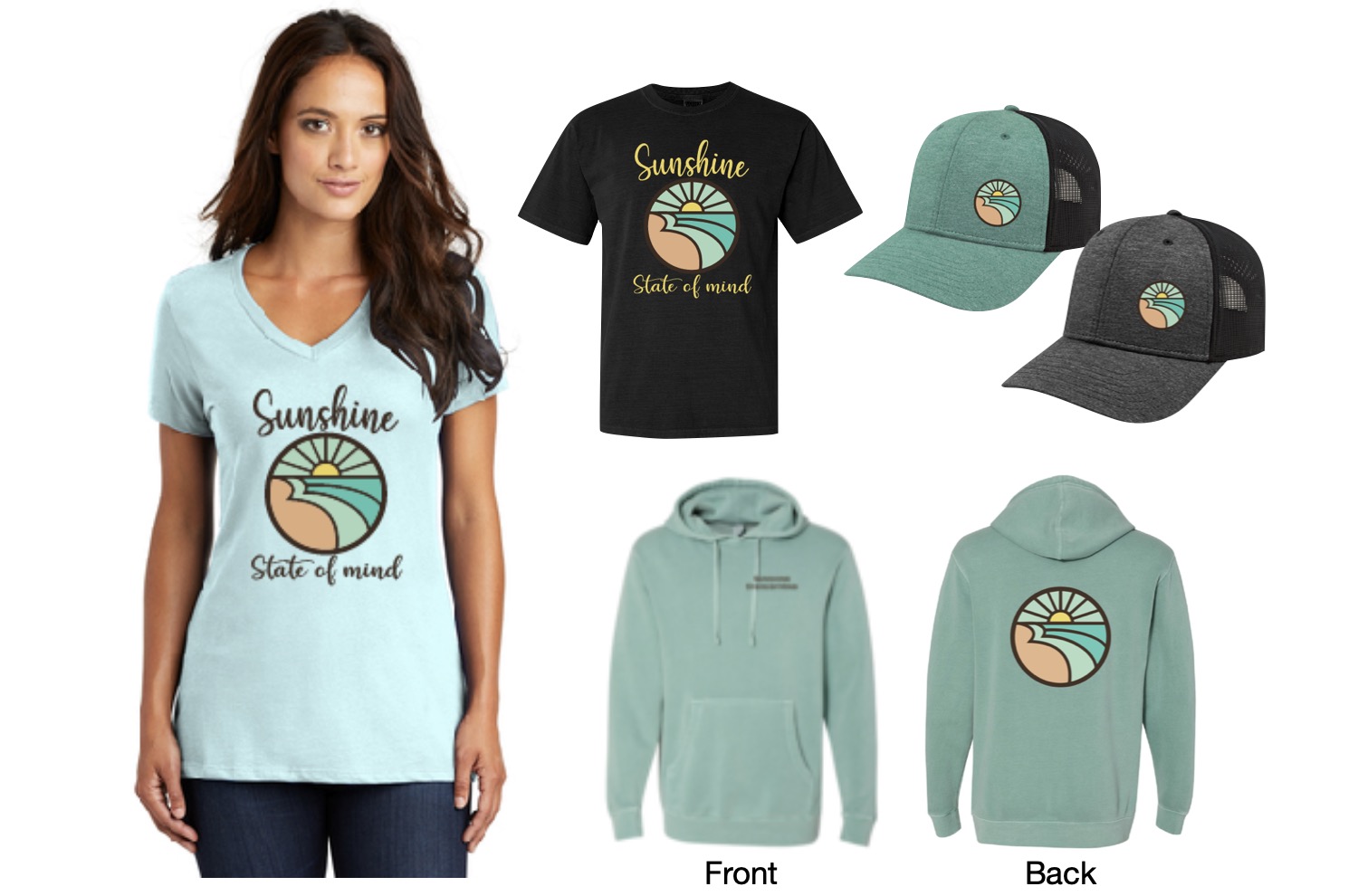 YOUR INTERACTIVE WEATHER PAGES
14 Local Maryland Pages (and York PA)
We have made a page for Maryland Weather which gives you the current conditions for 14 present area locations.
Local Hourly Forecasts and Local Radar
Central Maryland
Delmarva
Pennsylvania

Please share your thoughts, best weather pics/video, or just keep in touch via social media