Lunar Eclipse of the Flower Supermoon
The second of this cluster of three supermoons will also produce a lunar eclipse Wednesday morning. This will be like the last Supermoon appears 14% larger and 30% larger than a normal full moon.
As great as that sounds, this will just be getting started as the moon sets on the east coast.  So if you are in my home region of the Mid Atlantic, we will not really get to see it.
Here is an opportunity to watch it online, with coverage beginning at 5 AM, and the peak eclipse
Key Times
5:51 AM – Moon sets (Baltimore)
7:15 AM – Peak Lunar Eclipse with the moon at opposition.
LIVE STREAM VIDEO
You can watch the lunar eclipse right here.  It will begin streaming at 5 AM Wednesday morning.
More info about this moon even below.
Lunar Eclipse
This is COMPLETELY SAFE to watch with the naked eye.  This is the moon passing through the shadow of Earth.  It is the 'solar eclipse' that can be dangerous to look at directly. That's when the sun get's blocked with the moon passing in front of our view.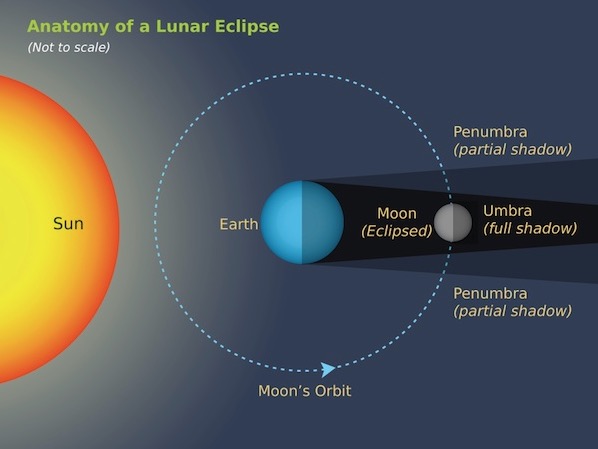 Wednesday Morning: Lunar Eclipse
5:51 AM Moonset
Illumination will be 100%, and just entering the edge of Earth's shadow.
Distance: 222, 114 miles from Earth.
Lunar Eclipse
The problem is that as the moon enters Earth's shadow, it will be setting for us. We would only get a glimpse of the slight change as it is setting.
Moon Orbit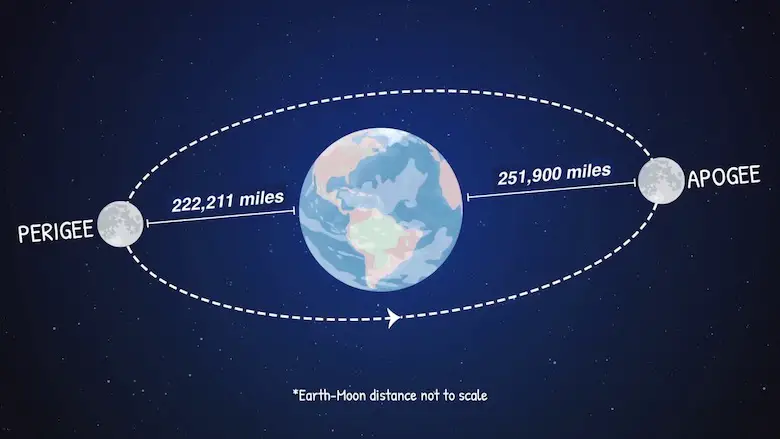 Elliptical Orbit
The orbit of the moon around Earth is an eclipse, rather than a circle. That shape means there are times when the two bodies are far apart (apogee) and close together (perigee).
The average distance is 238,900 miles
This Full Moon will be 222,221 miles away.
Supermoon
This real special aspect is that this will be the first of three super moons in a row. The full moon will occur while the illumination is within 90% of perigee.  That makes the moon appear larger AND brighter than average.
In contrast to a micro moon, full moon at apogee, the moon will appear 14% larger and 30% brighter.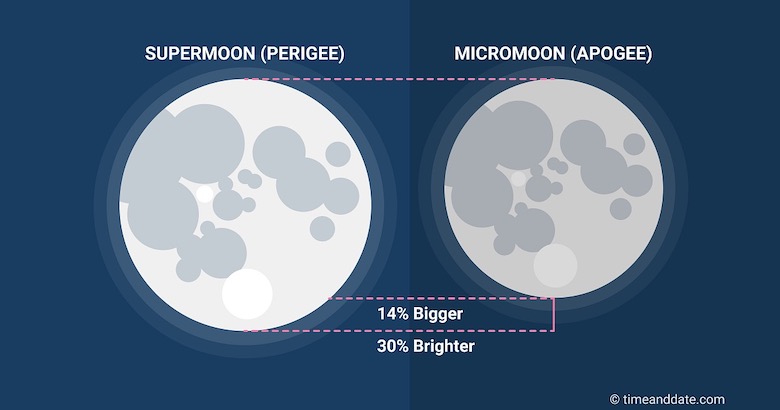 Next Supermoon
June 24 = Strawberry Moon
Sunshine Sate Of Mind
I am done with the cold and snow (for the season). I am embracing my wife's mantra of Sunshine State of Mind.
This was designed by Shannon Berk and we will be wearing it through spring and to the beach.
Double Benefit: Proceeds will be split between our nonprofit Just In Power Kids and the development of my new weather website. That has been scheduled to be ready to launch in May.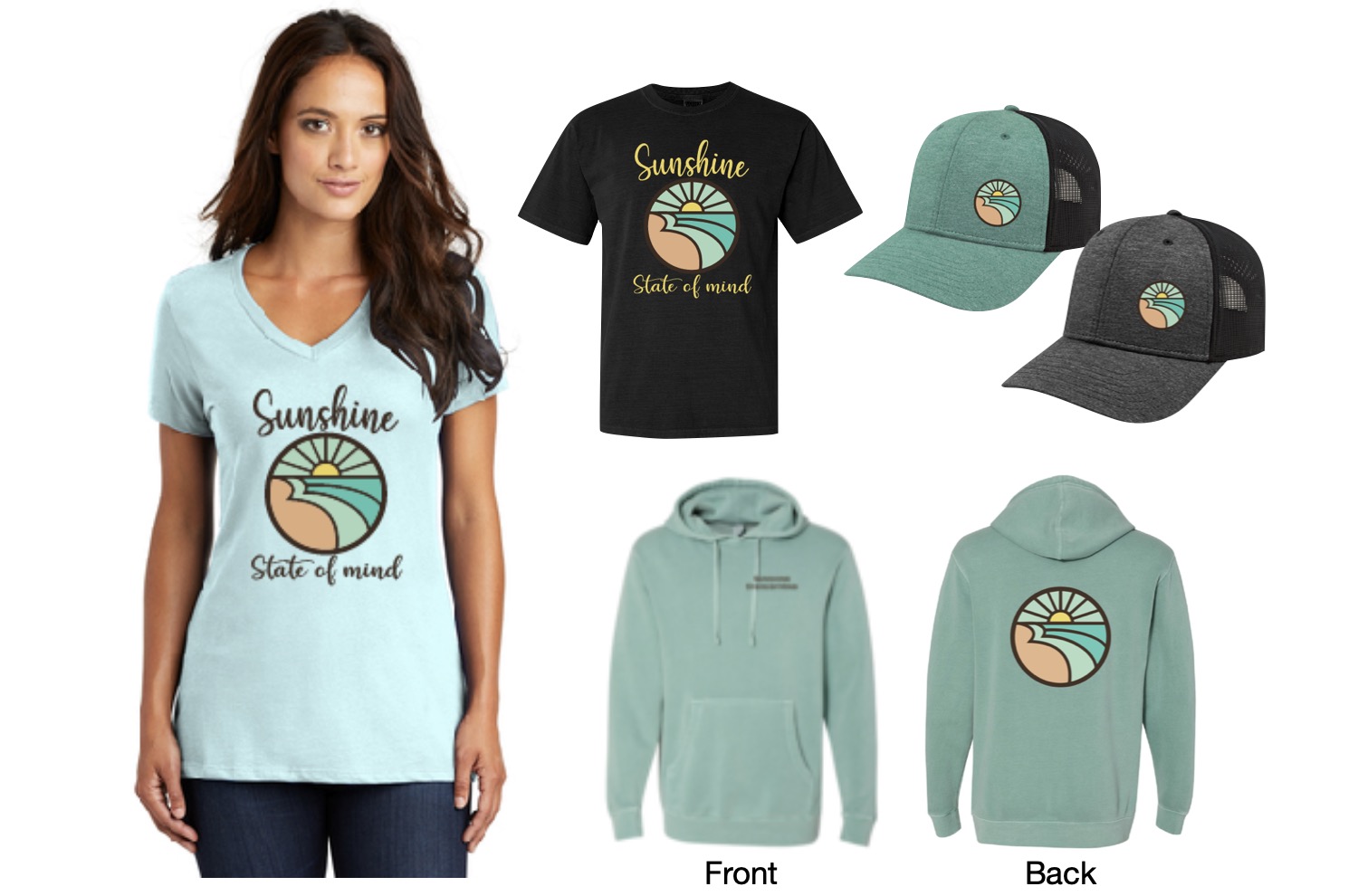 YOUR INTERACTIVE WEATHER PAGES
14 Local Maryland Pages (and York PA)
We have made a page for Maryland Weather which gives you the current conditions for 14 present area locations.
Local Hourly Forecasts and Local Radar
Central Maryland
Delmarva
Pennsylvania

Please share your thoughts, best weather pics/video, or just keep in touch via social media