Monday Evening May 17 2021
The weather is about to take a turn, and it appears to be here to stay.  Spring has had a few sputtering starts, and this week is the type of set up when it seems we jump right into summer.
Baltimore has had a few days in the 80s, but more days in the 50s and 60s this month. My wife has been among the masses reminding me that they don't know how to prepare and what to wear.
By the end of this week, we should hit 90ºF for the first time this year.  You can finally let your summer clothes shift into the rotation. The cicadas will love that too. 
Monday Evening Weather
The clouds we have had today are part of the transition. The rain will stay to our west, as High Pressure builds in stronger and takes hold for a while.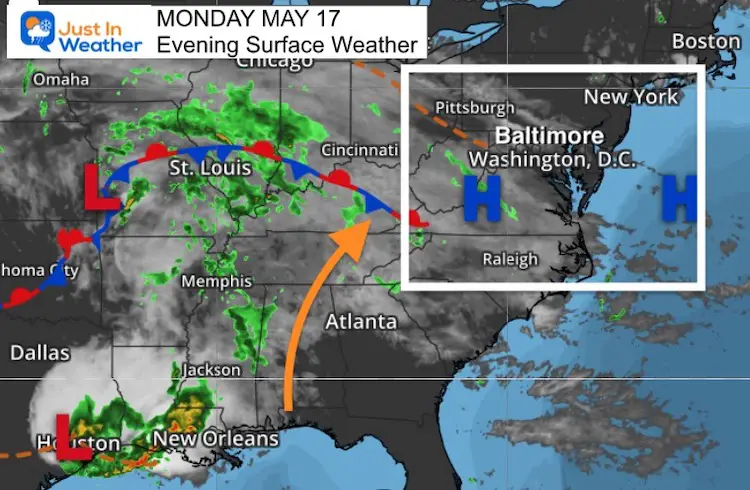 Jet Stream Animation
The upper level winds shown here around 18,000 Ft will be shifting the flow through Friday. This will allow much warmer air to pump into the eastern US, while the west coast cools a bit.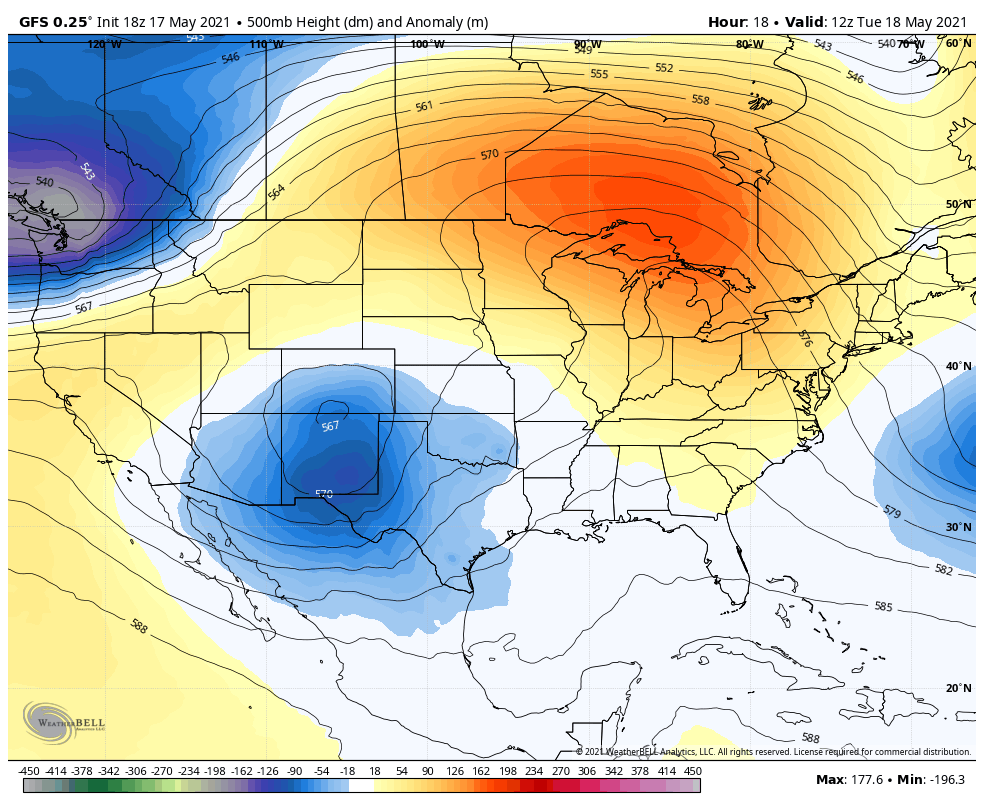 Friday Snapshot
This is a pattern that will allow summer heat to build in quickly.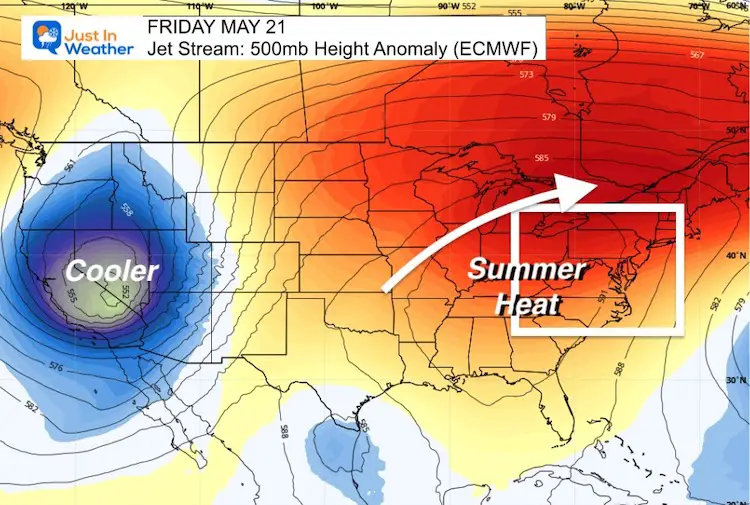 Storm Pattern
This is the GFS Model, which breaks down and shifts the ridge inland by Friday. If this plays out, then we will get into the game of afternoon and evening thunderstorms through the weekend.
I say if, because the European Model holds us under the High and keeps us dry.  
The thing is, we may want rain to shake things up after a dry week.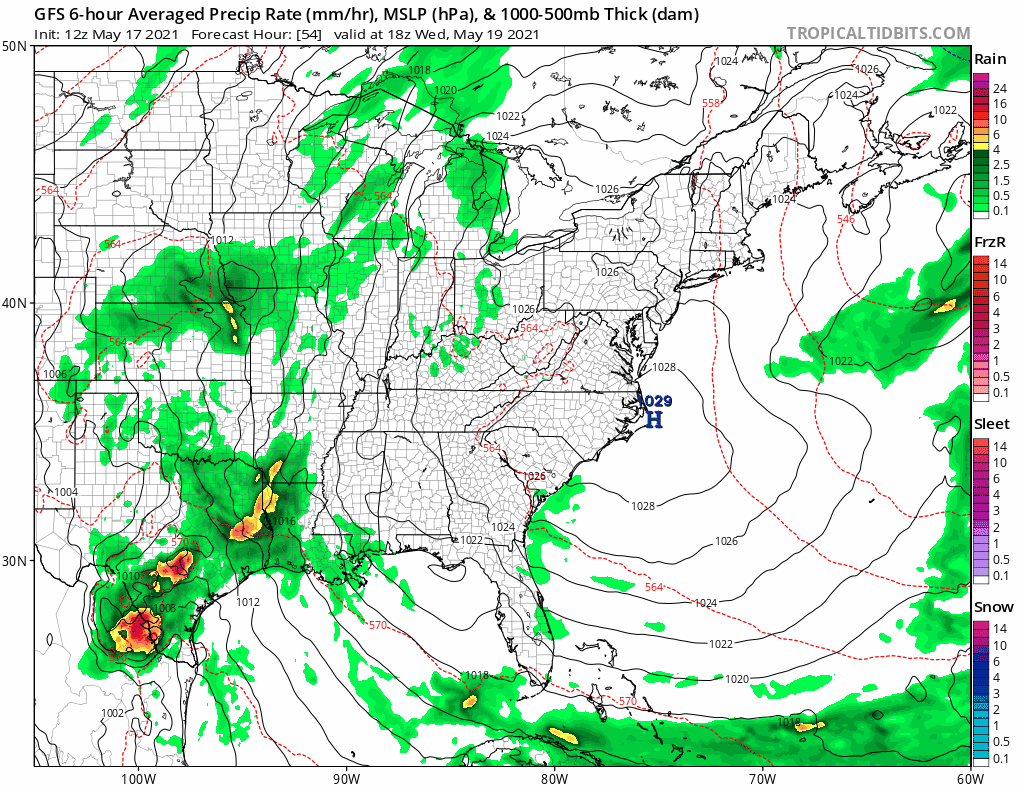 Tuesday: The Warm Up Begins
It should be noted that BWI has a tendency to verify as one of the warmest locations in our region.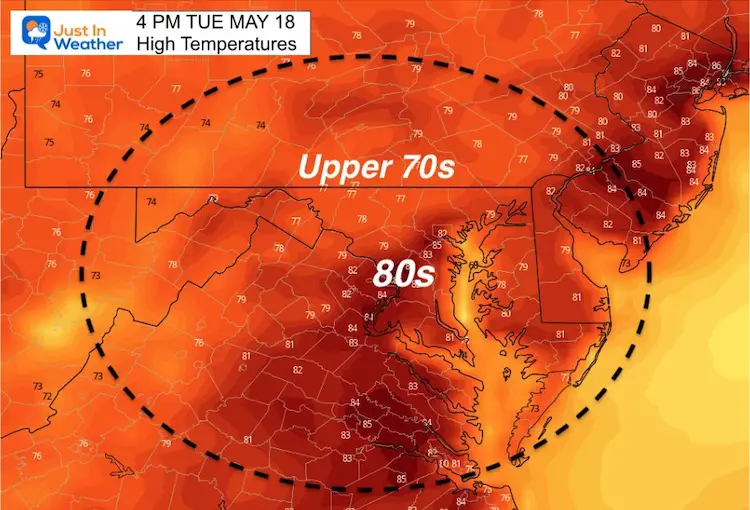 7 Day Forecast
This is my general forecast based in central Maryland. BWI may verify warmer, while it will be a little cooler by the water and up by the PA line. 
I will have an expanded  look in my morning report.
*The 'average High at BWI is in the mid 70s.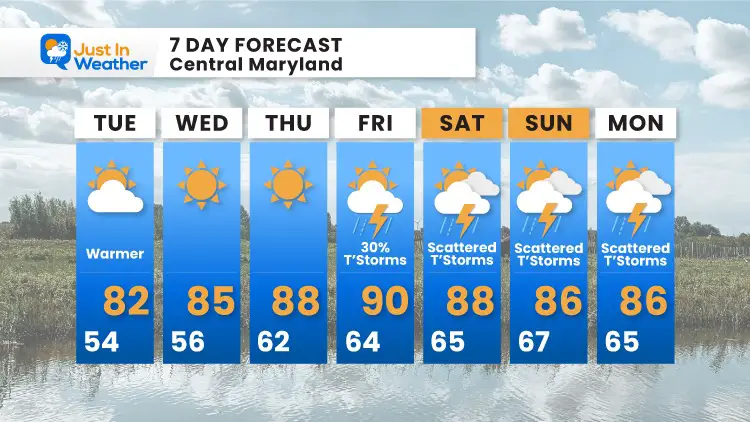 Sunshine State Of Mind
I am done with the cold and snow (for the season). I am embracing my wife's mantra of Sunshine State of Mind.
This was designed by Shannon Berk and we will be wearing it through spring and to the beach.
Double Benefit: Proceeds will be split between our nonprofit Just In Power Kids and the development of my new weather website. That has been scheduled to be ready to launch in May.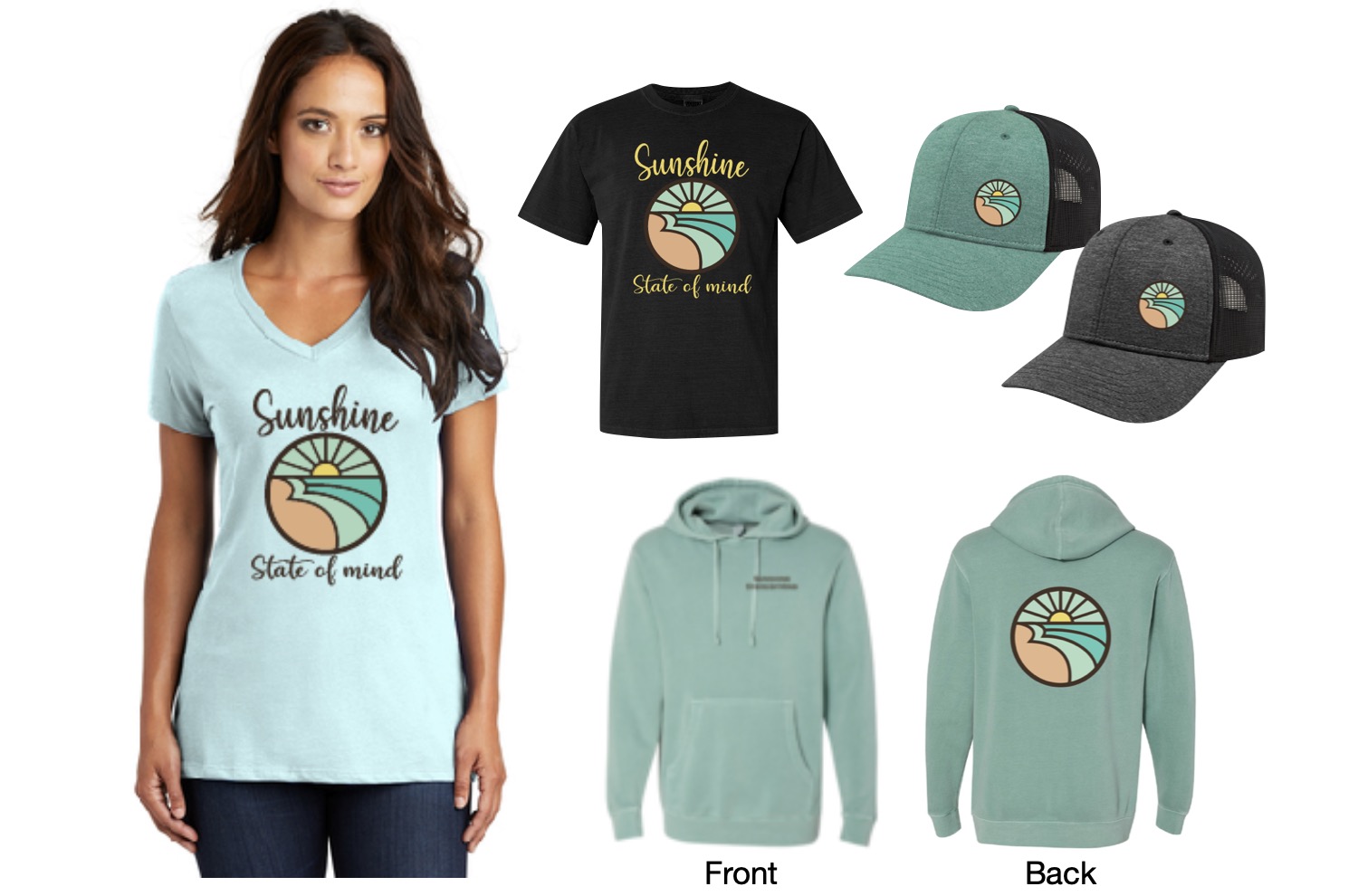 YOUR INTERACTIVE WEATHER PAGES
14 Local Maryland Pages (and York PA)
We have made a page for Maryland Weather which gives you the current conditions for 14 present area locations.
Local Hourly Forecasts and Local Radar
Central Maryland
Delmarva
Pennsylvania

Please share your thoughts, best weather pics/video, or just keep in touch via social media