Monday May 3 2021 Update at 3 PM
I am writing this update from the perspective of a parent with a kid that has a game this evening. After school sports and even you activities may depend on rain falling, or residual ground conditions. 
Compare the radar simulation and live radar.
We have already had a few bands of rain, and the drainage of your field will determine if puddles remain or it dried out quickly. But we will be dodging more showers and some thunderstorms through the evening. 
More storms may be stronger on Tuesday.
Radar Simulaiton —> slider
This is not perfect, simply guidance for potential.
4 PM to Midnight.
Live Radar/Lightning
Tuesday Will Be More Stormy
Tuesday Afternoon Temperatures 
It will be warmer and more humid.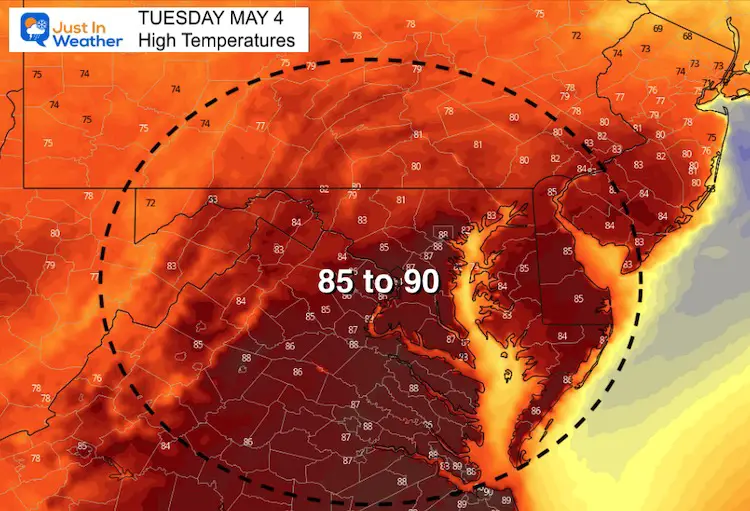 Radar Animation
3 PM to Midnight
This is not going to be the exact result, but suggests two lines of strong storms that may turn severe.
Risks: Damaging wind and large hail.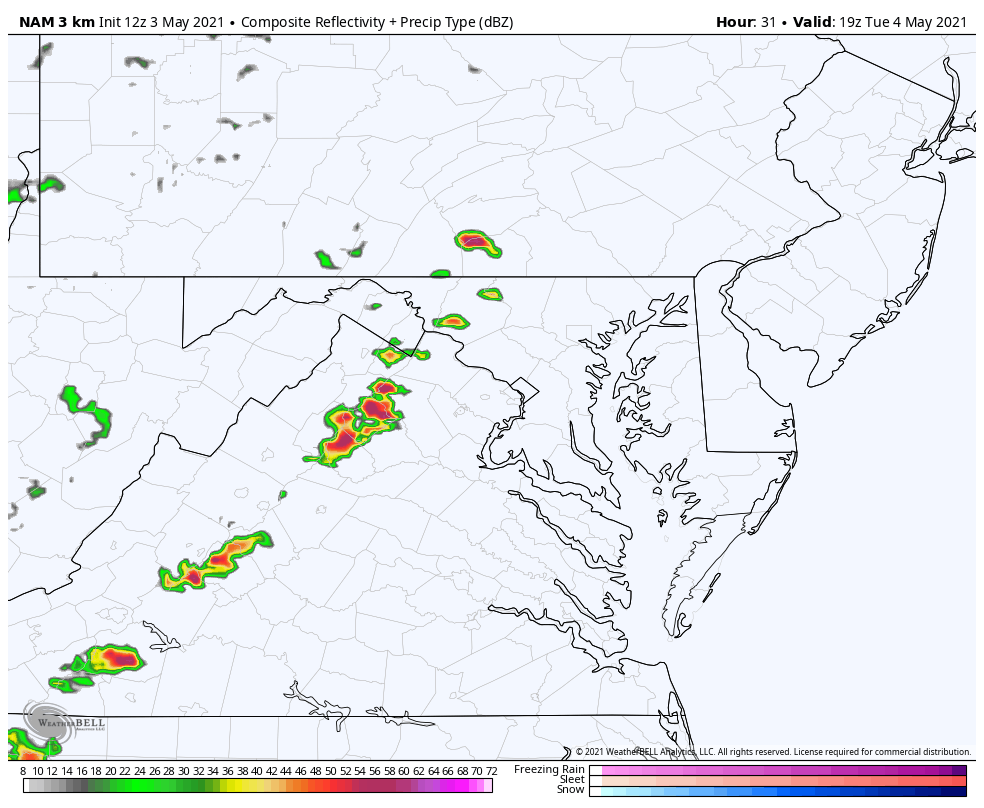 Severe Storm Outlook
The Outlook for Severe Storms has our region on the 'Marginal' range, but we will need to watch for any mid west storms spilling our way.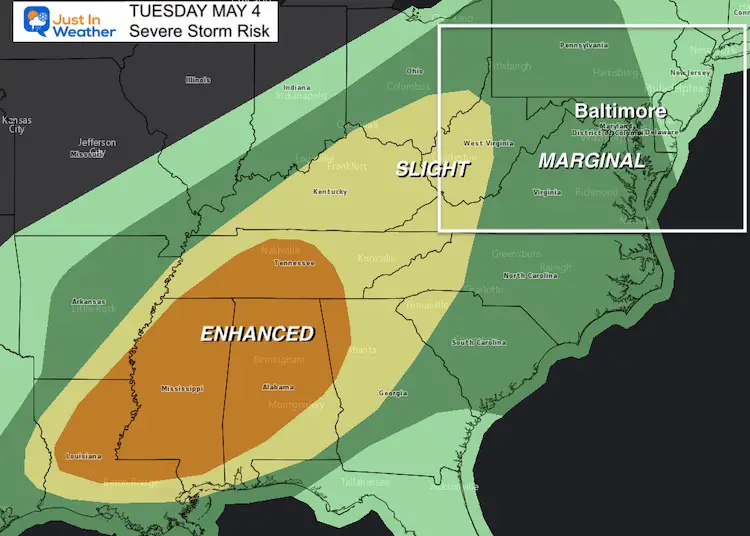 Rain This Week:
Periods of Rain will continue through Friday as a larger storm will churn off the cost to New England. This will turn us into a cooler pattern. 
Mother's Day: The threat of rain is creeping closer and closer. WE will need to watch this for any shift.  I'd keep the risk as 50% for now to be safe.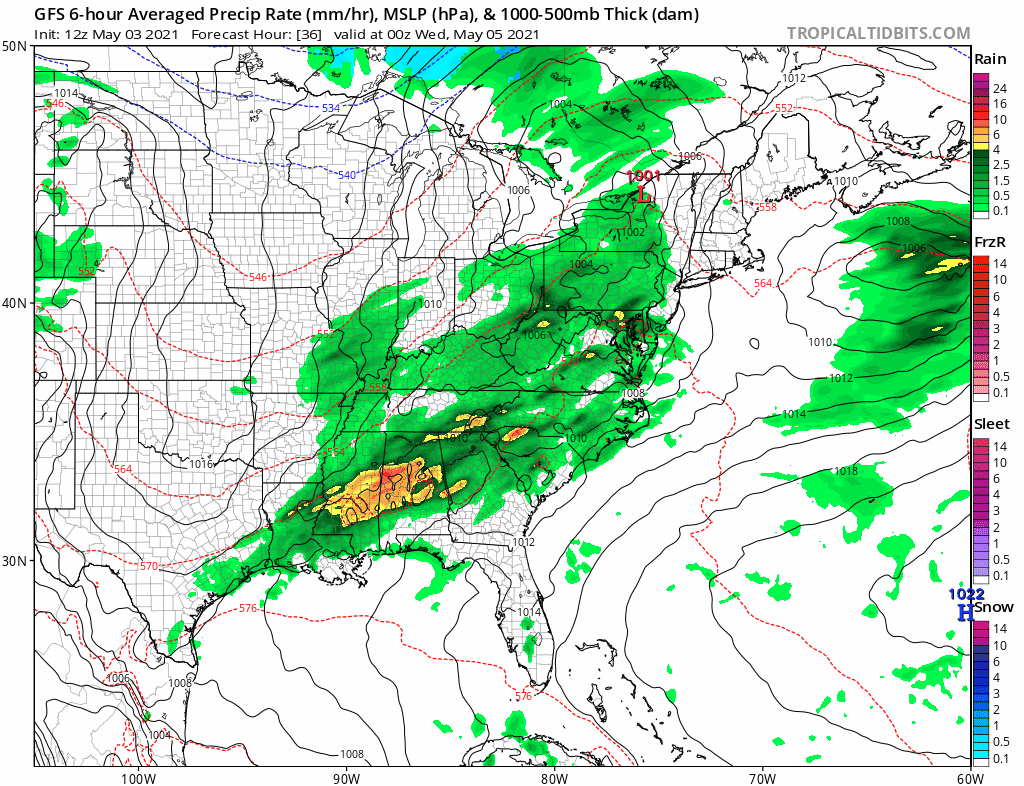 Sunshine State Of Mind
I am done with the cold and snow (for the season). I am embracing my wife's mantra of Sunshine State of Mind.
This was designed by Shannon Berk and we will be wearing it through spring and to the beach.
Double Benefit: Proceeds will be split between our nonprofit Just In Power Kids and the development of my new weather website. That has been scheduled to be ready to launch in May.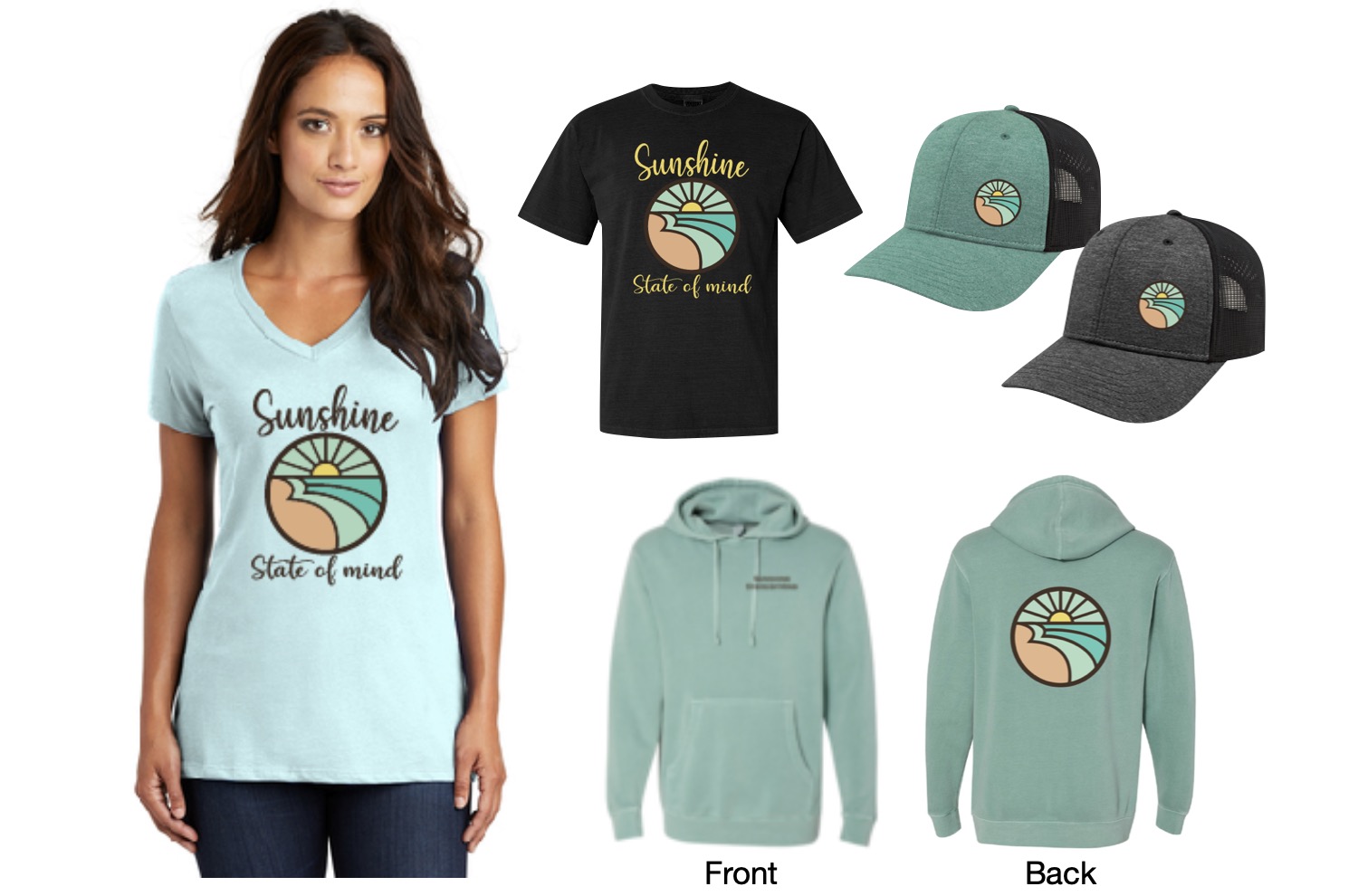 YOUR INTERACTIVE WEATHER PAGES
14 Local Maryland Pages (and York PA)
We have made a page for Maryland Weather which gives you the current conditions for 14 present area locations.
Local Hourly Forecasts and Local Radar
Central Maryland
Delmarva
Pennsylvania

Please share your thoughts, best weather pics/video, or just keep in touch via social media