Thursday Afternoon 
So far today our region has been split with the weather. A few bands of rain has spread across our northern half, while the sun is shining and heating up areas south of Baltimore. The result may shift the focus of storms.
Thursday Afternoon Surface Weather
The cold front is still well west, and that will swing through with strong winds on Friday. But ahead of it is where we watch cool rain and the potential for severe storms.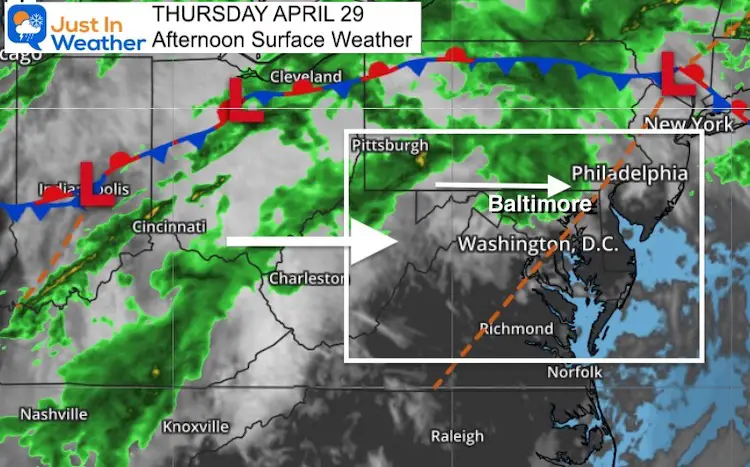 Temperatures at 1 PM
It's pretty evident where the sun has been shining… as temps have boosted into the 80s south of Baltimore.  But where it has been raining, temps have slid into the lower 70s and even 60s.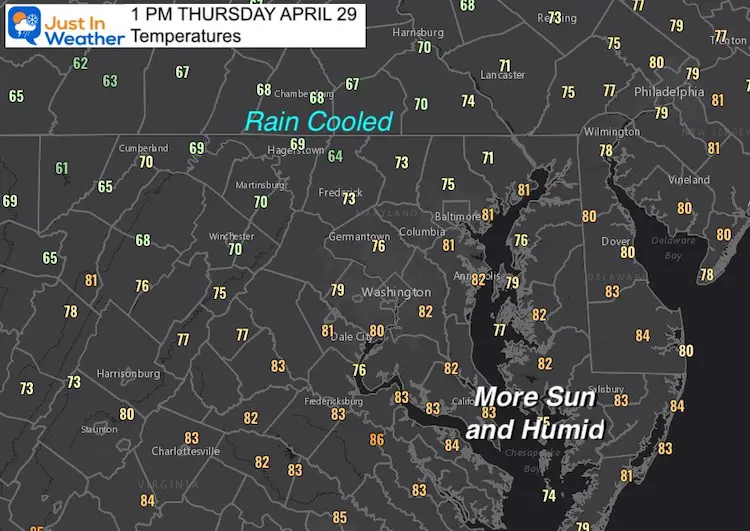 Severe Storm Potential 
That cooler air has less energy with it. So the potential for severe storms has dropped since this morning. But that Marginal Zone has expanded south through central Maryland.
I'd pay  more attention tonight for southern Maryland. It will be after the heat of the say, but still could fuel boomers tonight.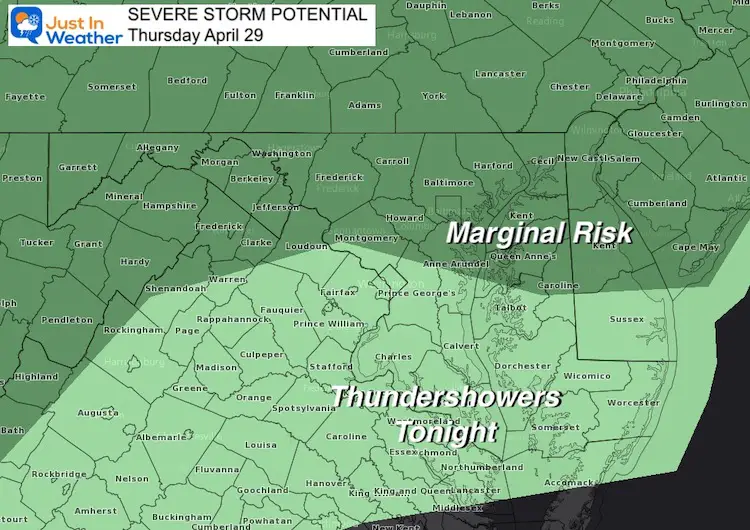 Live Radar and Lightning
Short Range Computer Models
The morning simulations still show developing thunderstorms mid afternoon, even in the cooler regions.  Compare to the Live Radar above.
I wanted to show you what both the NAM 3 Km and HRRR Models have plotted… 
Notice the sliders go through this evening, then I posted an animation through Friday morning. 
Both show a line of showers and possible thunderstorms overnight in southern Maryland.  Both also show this will be off the coast by sunrise on Friday.
NAM 3 Km —-> slider
5 PM to 9 PM
Animation: 10 PM to 8 AM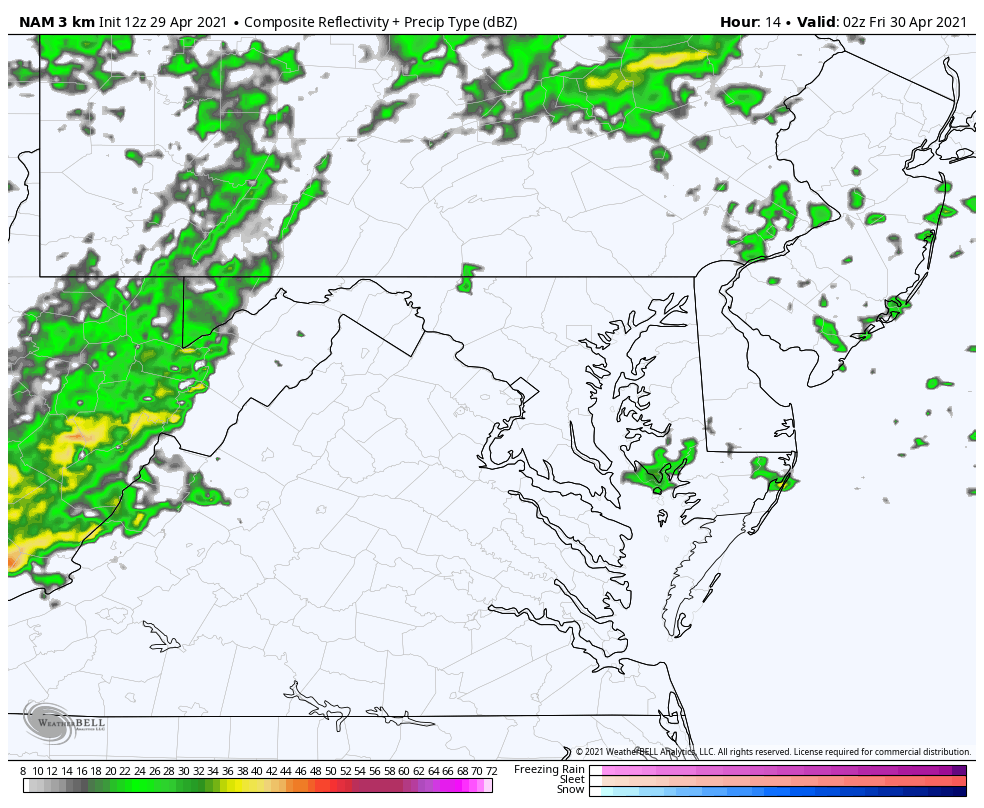 HRRR Model —-> slider
4 PM to 9 PM
Animation: 10 PM to 6 AM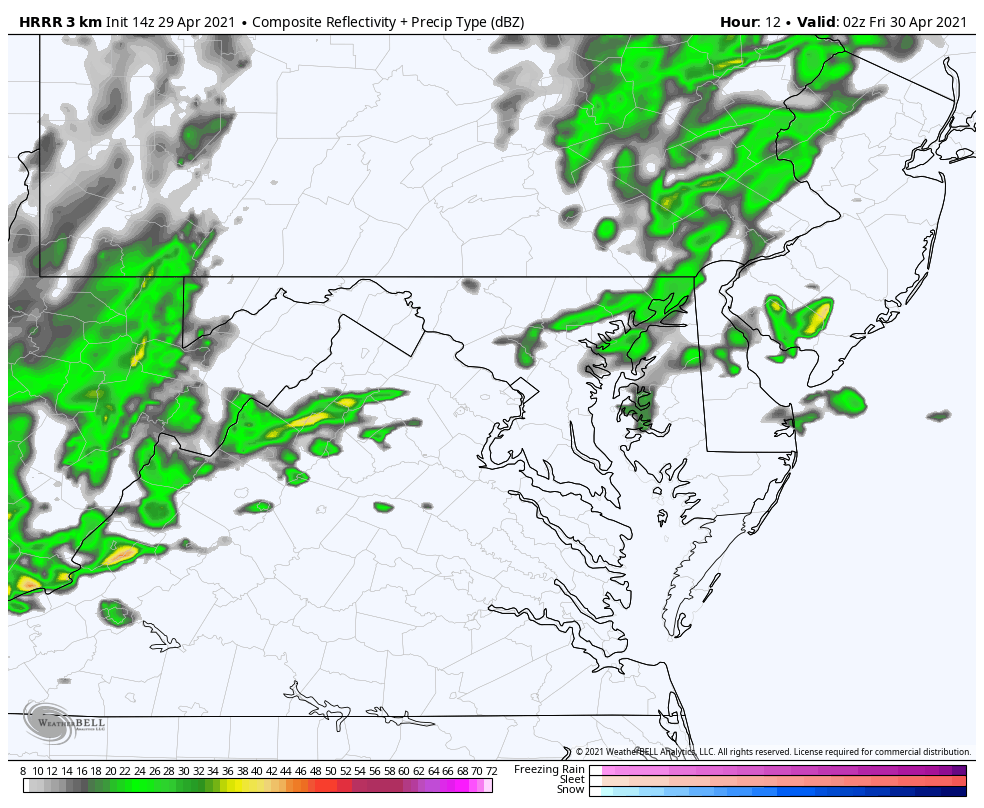 Wind Forecast Friday
We have a High Wind Watch for the potential of gusts to 50 mph.  Gusts will really pick up in the afternoon.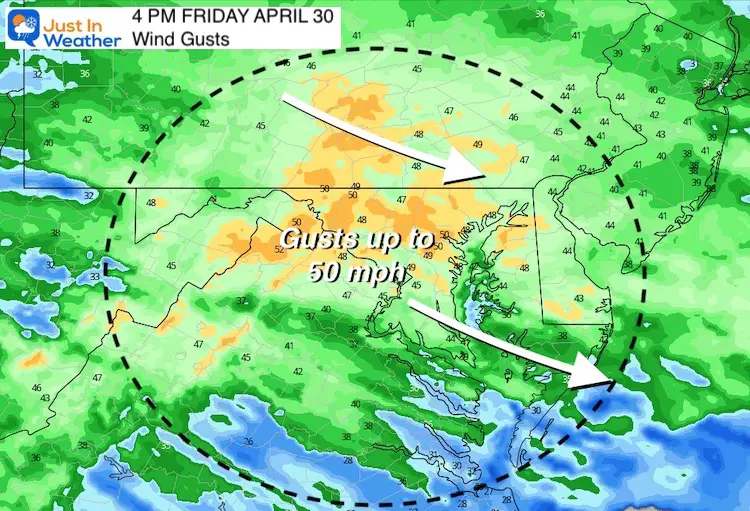 Sunshine Sate Of Mind
I am done with the cold and snow (for the season). I am embracing my wife's mantra of Sunshine State of Mind.
This was designed by Shannon Berk and we will be wearing it through spring and to the beach.
Double Benefit: Proceeds will be split between our nonprofit Just In Power Kids and the development of my new weather website. That has been scheduled to be ready to launch in May.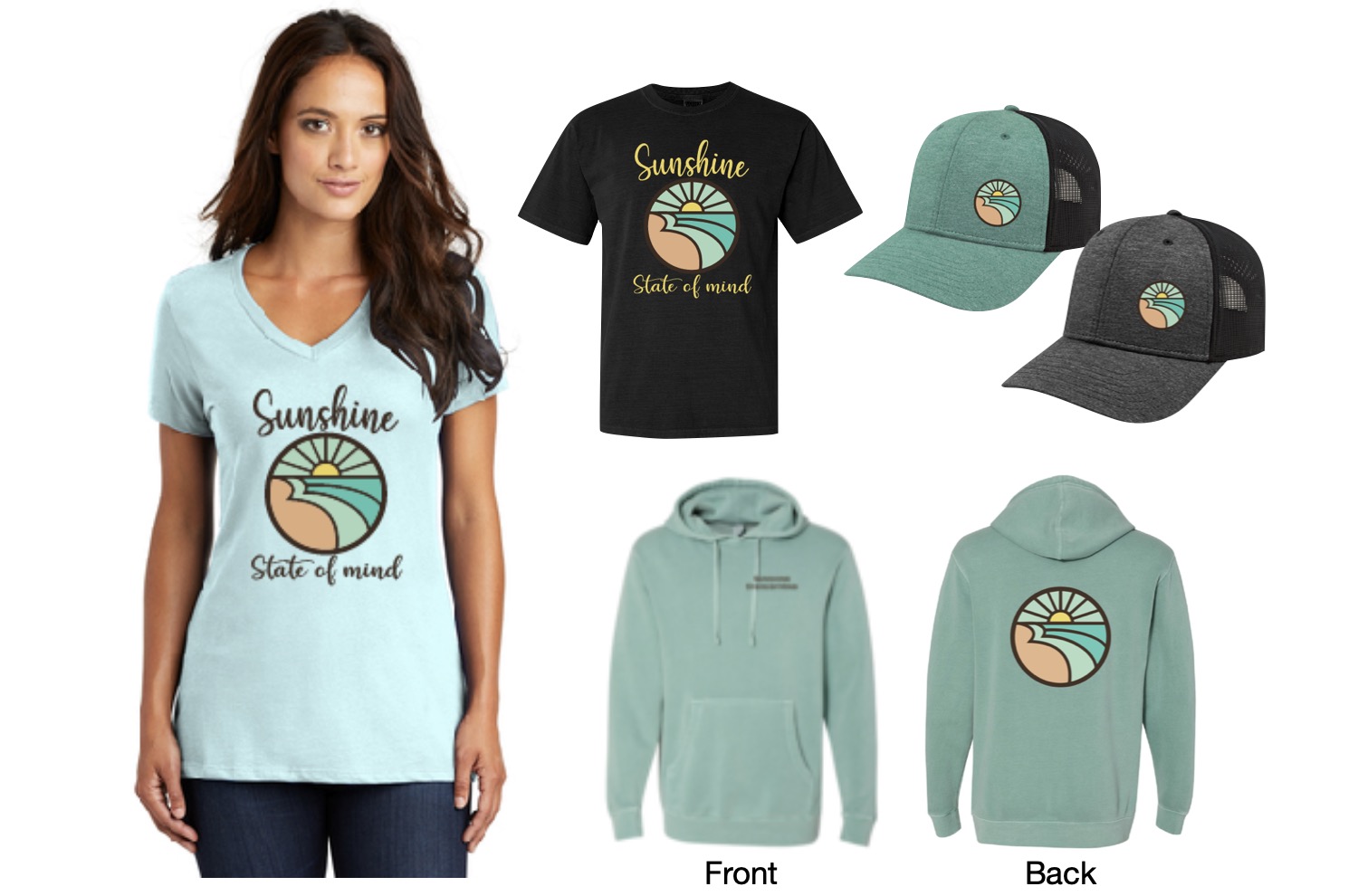 YOUR INTERACTIVE WEATHER PAGES
14 Local Maryland Pages (and York PA)
We have made a page for Maryland Weather which gives you the current conditions for 14 present area locations.
Local Hourly Forecasts and Local Radar
Central Maryland
Delmarva
Pennsylvania

Please share your thoughts, best weather pics/video, or just keep in touch via social media
Maryland Smoothie King Is Now Supporting Our Nonprofit Just In Power Kids