Monday April 12 2021
Even with a cool day, the atmosphere has had enough energy to produce some strong showers. This should not be like the cluster of storms we saw last night, but is all part of a changing pattern this week, which I will address next. But for now, this may impact your kid's sports activities or your plans.
The purpose here is the track the showers and contrast it with the HRRR Model, which updates every hour.  It does appear as if it maybe nearly 1 hour ahead of schedule on the north band but behind for the southern part of this. Check it out.
Doppler Radar Snapshot at 5:20 PM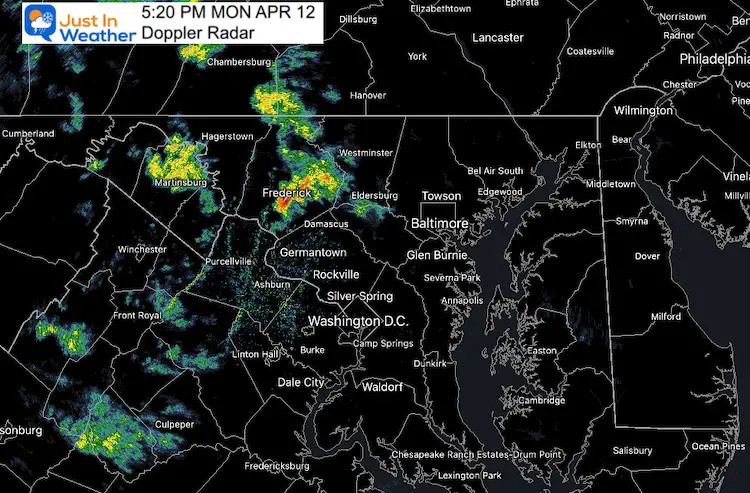 Radar Simulation —-> HRRR Model
I noticed the cluster in Frederick at 6 PM, looked a lot like the snapshot above 40 minutes earlier.  However, the band of rain expected to hit southern Maryland seems to be missing or lagging father west in Virginia.
I post this to see if it may be on to something, or to spot some limitations in the season ahead.
LIVE RADAR WIDGET
This will update for you, and show lightning if detected.  Pinch to zoom or pan the view.
Forecast Snapshot: Central Maryland
We get a break tomorrow, but showers can be expected again Wednesday, Thursday, and Friday.
See your local weather page and forecast linked at the bottom of this post. 

Cool Weather Pattern:
I will have more on the chilly outlook in my next report this evening.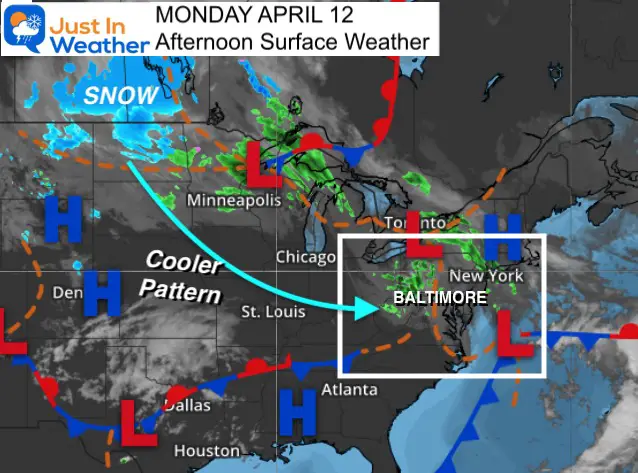 Sunshine Sate Of Mind
I am done with the cold and snow (for the season). I am embracing my wife's mantra of Sunshine State of Mind.
This was designed by Shannon Berk and we will be wearing it through spring and to the beach.
Double Benefit: Proceeds will be split between our nonprofit Just In Power Kids and the development of my new weather website. That has been scheduled to be ready to launch in May.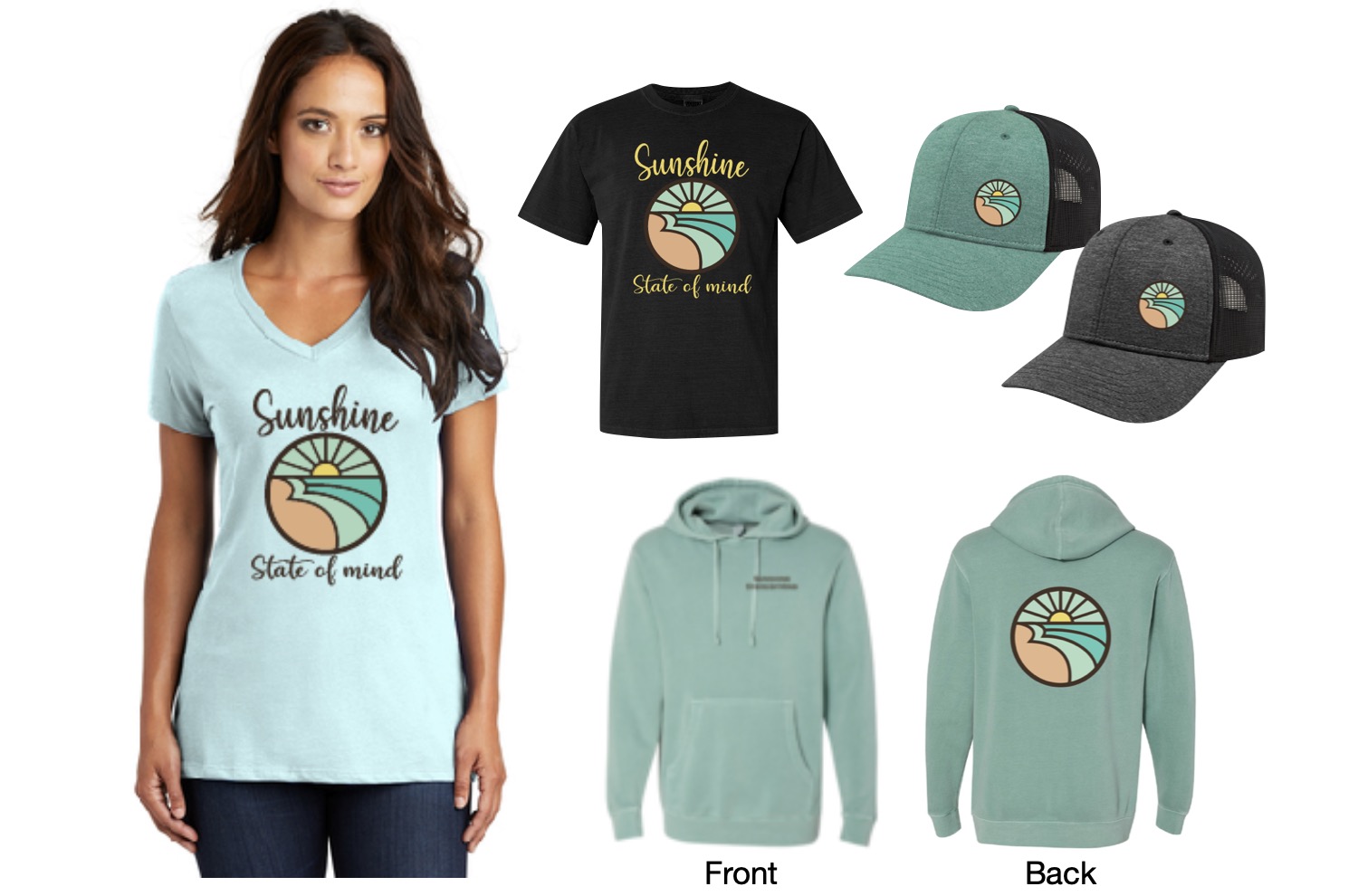 YOUR INTERACTIVE WEATHER PAGES
14 Local Maryland Pages (and York PA)
We have made a page for Maryland Weather which gives you the current conditions for 14 present area locations.
Local Hourly Forecasts and Local Radar
Central Maryland
Delmarva
Pennsylvania

Please share your thoughts, best weather pics/video, or just keep in touch via social media
Maryland Smoothie King Is Now Supporting Our Nonprofit Just In Power Kids