April 7 2021
This is Severe Storm Awareness Week in Maryland. Wednesday the focus was on tornadoes, as we are actually in the Tornado Alley of The Mid Atlantic. Over the last decade, we have averaged about 10 twisters per year. One time we had that many in a single day!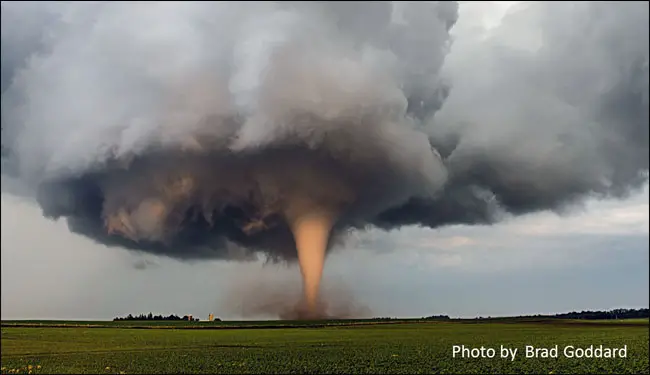 Some Tornado Numbers:
27 – Number of tornadoes in Maryland in 2012
10 – Number of tornadoes in Maryland on June 1, 2012.  Yes, the seasonal expectation in a single day!
*2012 to 2014 actually had the lowest number of tornadoes across the USA.
*Totals for the nation do not represent a single region!
2018 was the LEAST ACTIVE year in the USA with NO TORNADOES OVER EF-3.
5 – Number of tornadoes on February 7, 2020.  Proving twisters can occur in any season.
April 28, 2002 – La Plata experience the strongest tornado in state history. Rated an F4 at the time, it was later upgraded to an EF-4 on the Enhanced Fujita scale with winds as high as 260 mph. Click here for the formal report from NWS.
Safe Place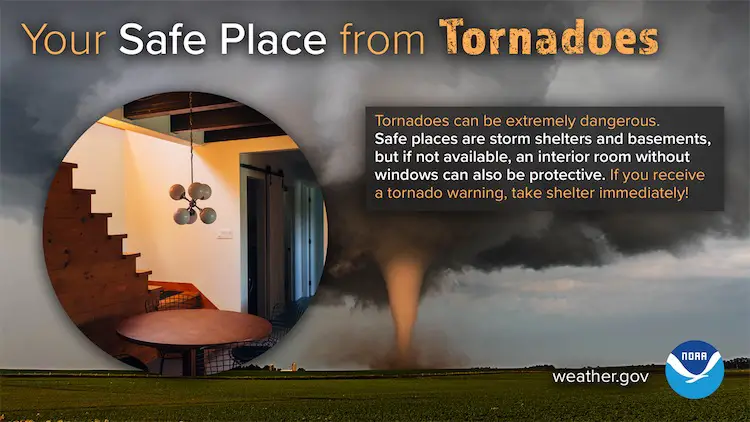 At 9:45 AM there was an intended drill, but no alerts were issued. It was simply a chance to review the simplest and most important thing for families and businesses: Where is your see place?
You may recall the confusion with a school in Baltimore County when a Tornado WARNING was issued but was confused with a WATCH as school ended. 
A WARNING means it is HAPPENING NOW!
Despite kids mistakenly sent home on busses, no one was injured.
Earlier today social media was buzzing with #SafePlaceSelfie as people were showing where they would go if a tornado warning was issued.
What would you do? Where would you go?
Stay Weather-Ready: Continue to listen to local news or a NOAA Weather Radio to stay updated about tornado watches and warnings. The new version of my website is planned to have warnings and alerts as they are issued.

 

At Your House: If you are in a tornado warning, go to your basement, safe room, or an interior room away from windows. Don't forget pets if time allows.
At Your Workplace or School: Follow your tornado drill and proceed to your tornado shelter location quickly and calmly. Stay away from windows and do not go to large open rooms such as cafeterias, gymnasiums, or auditoriums.
Outside: Seek shelter inside a sturdy building immediately if a tornado is approaching. Sheds and storage facilities are not safe. Neither is a mobile home or tent.  If you have time, get to a safe building.
In a vehicle: Being in a vehicle during a tornado is not safe. The best course of action is to drive to the closest shelter. If you are unable to make it to a safe shelter, either get down in your car and cover your head, or abandon your car and seek shelter in a low lying area such as a ditch or ravine.
Weather Ready Nation: Tornado Safety 
Recent Tornado Reports in 2020
Tornado EF1 Confirmed Cecil County Maryland November 30 2020
Tornado In Annapolis September 3 Plus Other Storm Reports Photos And Rotation Video
August 5 Tornado Reports From Tropical Storm Isaias
Two Tornados Confirmed In Maryland Monday April 13
Was That A Waterspout In The Bay Today? Video And Photos
Five Tornadoes Hit Maryland On Friday February 7 2020
Storm Damage Photos In Maryland During Tornado Warning Feb 7 2020
Sunshine Sate Of Mind
I am done with the cold and snow (for the season). I am embracing my wife's mantra of Sunshine State of Mind.
This was designed by Shannon Berk and we will be wearing it through spring and to the beach.
Double Benefit: Proceeds will be split between our nonprofit Just In Power Kids and the development of my new weather website. That has been scheduled to be ready to launch in May.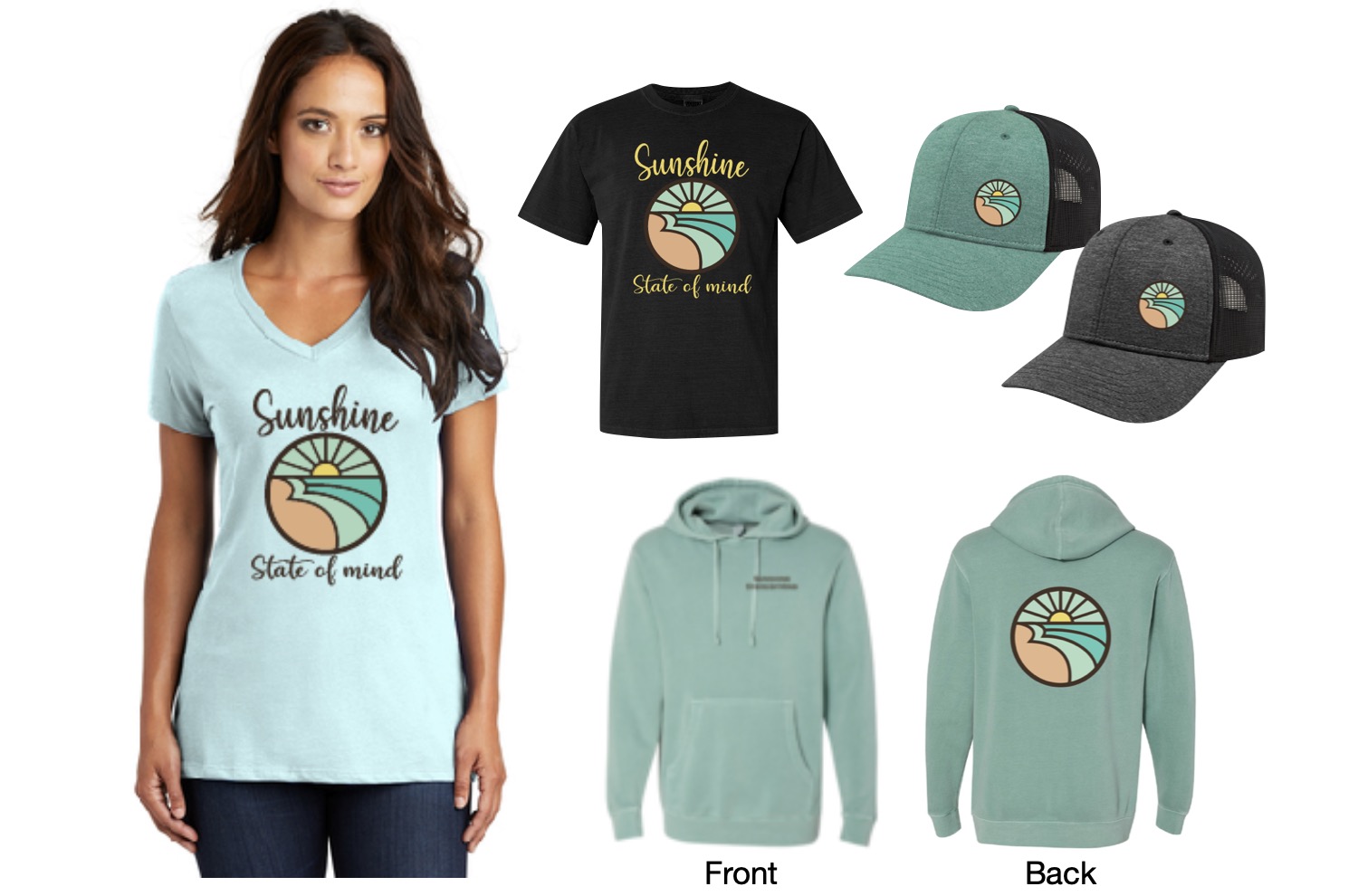 Maryland Smoothie King Is Now Supporting Our Nonprofit Just In Power Kids
YOUR INTERACTIVE WEATHER PAGES
14 Local Maryland Pages (and York PA)
We have made a page for Maryland Weather which gives you the current conditions for 14 present area locations.
Local Hourly Forecasts and Local Radar
Central Maryland
Delmarva
Pennsylvania

Please share your thoughts, best weather pics/video, or just keep in touch via social media