Sunday April 4 2021
After a gorgeous Easter Sunday, we get another treat this evening. The better of the two weekend flyovers from the International Space Station. This one begins at 8:10 PM. If you saw it last night, you will love this one as it will be a little lower and last longer.
If you missed it last night, here is your chance, and it will be earlier in the evening so the younger kids may be able to watch this time as well.
Viewing Tips and Live ISS Video are featured below.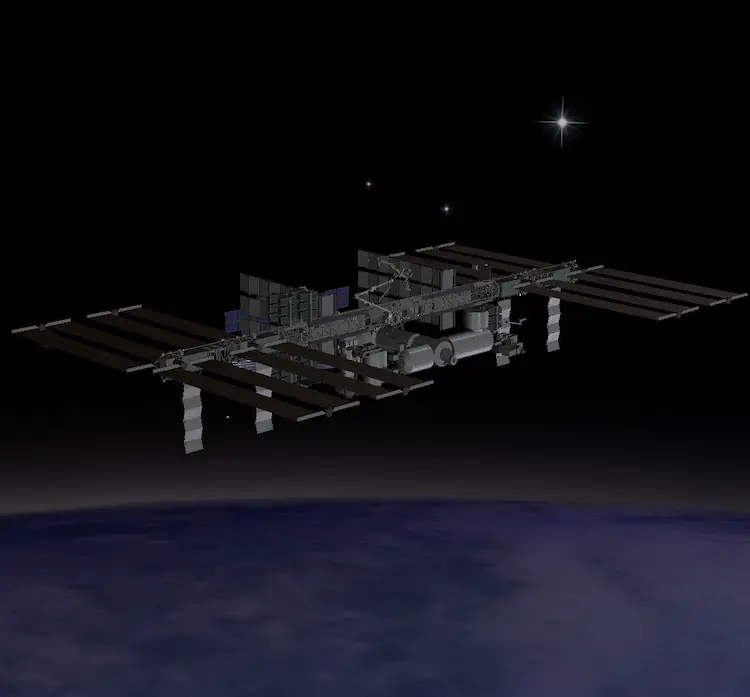 Viewing Tips Easter Sunday Evening April 4
This will be lower but the longer  flyover of the group!
The benefit of a flyover just after sunset, is that the high altitude of ISS still captures the sunlight and reflects a bright orb as it passes overhead.
Our view of the ISS flyover will last 6 minutes and 53 seconds minutes and peak at 8:13:47 PM
The track will also start from the northwest sky. Find where the sun set and look just a little to the right (north).
8:10:13 PM = First View

Look in the region where the sun sets.

8:13:47 PM = Peak 
8:17:06 PM = Last View

ISS will pass more than halfway above the horizon at 60º, but it may seem higher than that. This is optimal for viewing, and longer tracking.
The International Space Station will appear like a fast moving plane with a very bright steady light, but no blinking lights.
Weather: Mostly Clear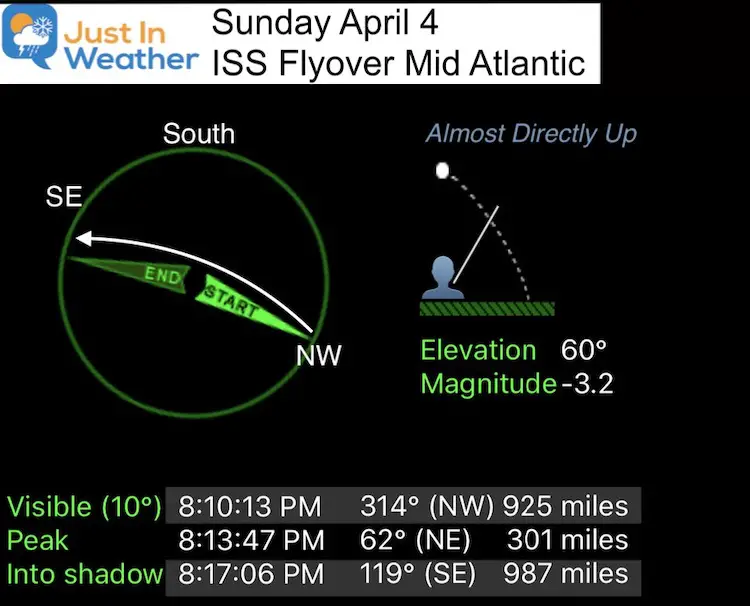 Satellite Weather Widget
There is no cloud cover to worry about, but expected temperatures and light breeze can be tracked here.  Also see your local weather page and more weather to track below.
LIVE NASA Video Stream
ISS Trivia
You will be able to see it with your own eyes, but binoculars may help you identify some of the solar panels and central structure. I don't recommend a telescope since it will be moving pretty fast. Check out these stats:
Orbital speed: 17,000 mph
Complete Orbit = 92.65 minutes
Orbits per day: 15.54
Altitude:  Ranges between 249 and 256 miles above the ground
Origin: The first component was launched in 1998
Days in orbit: 22 years, 4 months, and 14 days (April 3, 2021)
Occupied since November 2, 2000.
Sunshine Sate Of Mind
I am done with the cold and snow (for the season). I am embracing my wife's mantra of Sunshine State of Mind.
This was designed by Shannon Berk and we will be wearing it through spring and to the beach.
Double Benefit:
Proceeds will be split between our nonprofit Just In Power Kids and the development of my new weather website. That has been scheduled to be ready to launch in May.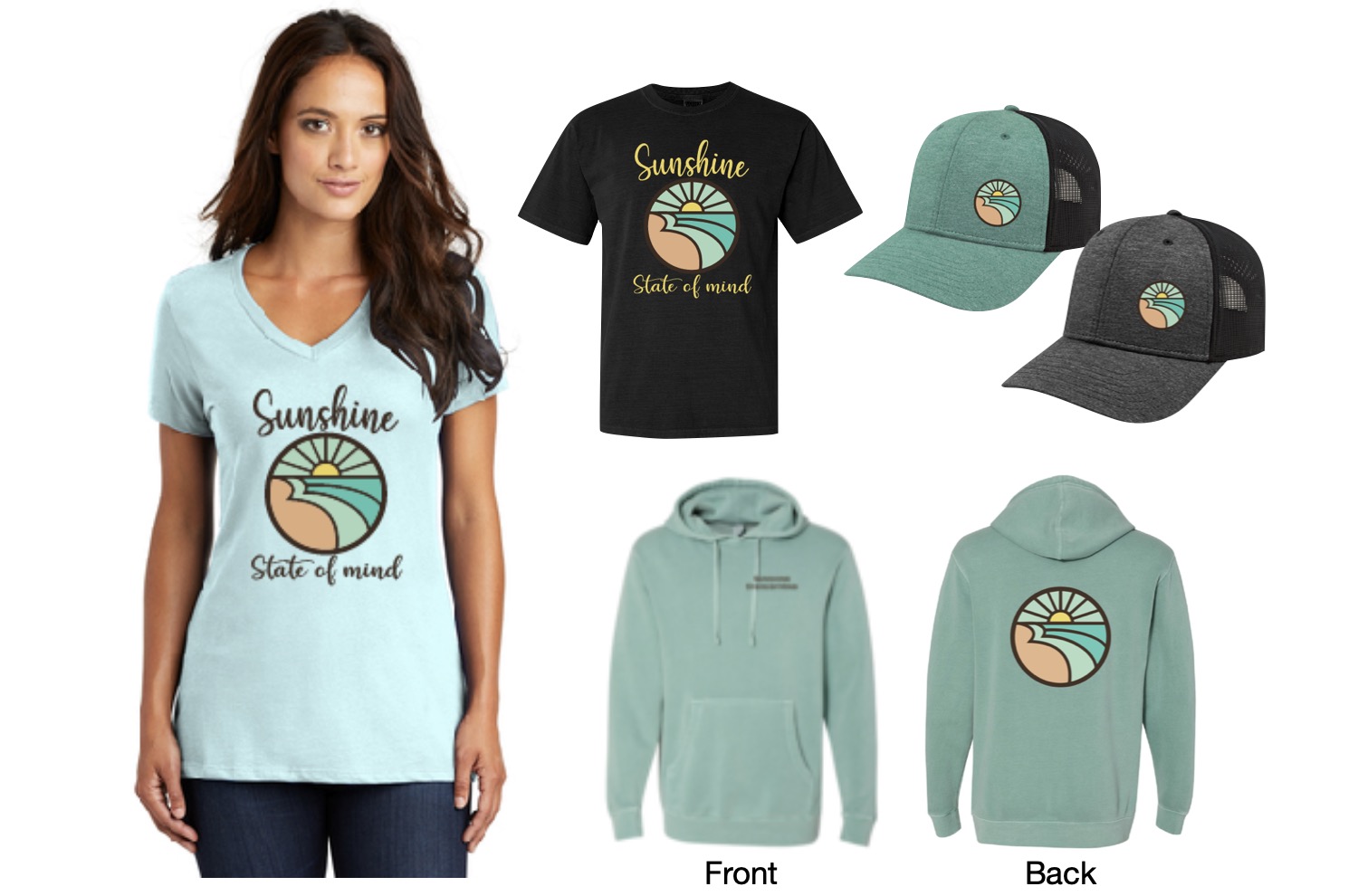 YOUR INTERACTIVE WEATHER PAGES
Maryland Weather Page
I wanted to keep it simple. Just the basics for a quick view at any time.
14 Local Maryland Pages (and York PA)
We have made a page for Maryland Weather which gives you the current conditions for 14 present area locations. Many of these match up with the spots on our route.  Please use this list below are reference. I will include them daily with my articles on the kids.
NEW
Local Hourly Forecasts and Local Radar
Central Maryland
Delmarva
Pennsylvania

Please share your thoughts, best weather pics/video, or just keep in touch via social media