Sunday February 14 2021
Monday is Presidents Day. This is the week in many winters where we get out 'big' winter storm.  This time, it will be remembered for many winter events both locally and across the nation. We get more ice and snow, while arctic air and a winter storm is spreading all the way to South Texas and the Gulf Coast.
There is so much to unpack and I want to just hit the highlights.  I hope this break down helps to simplify what will be a very busy weather week locally and across the country.
Quick Highlights
Tonight: Freezing Rain North/West of Baltimore.
Monday Night to Tuesday Morning: More Freezing Rain like in the northern suburbs.
Thursday: Snow and Freezing Rain beings again.
Friday: Ending As Freezing Rain.
We are in one of the busiest winter weather patterns I have ever seen. There is no way I could or would embellish that.
Look At The Latest Warnings and Advisories across the US!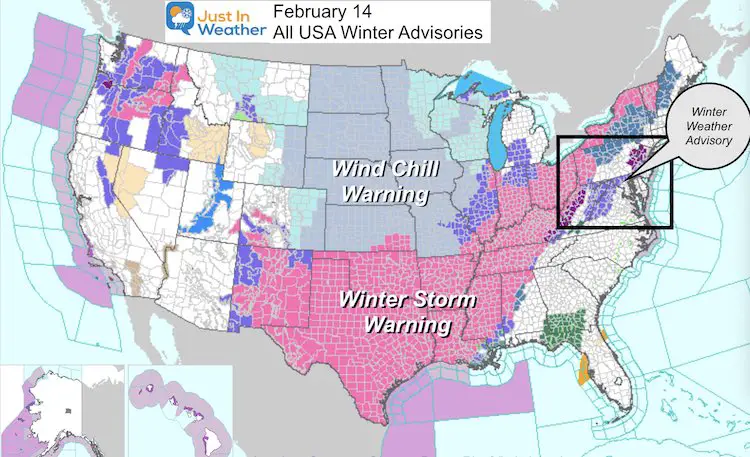 Sunday Afternoon Temperatures 
Below Zero temps have reached into north Texas. Dallas has teens and snow, with 30s all the way to the Gulf Coast.  This is the arctic air we have been talking about!!!
But the storm track over our region has forced the cold air more south, when it can't push all the way east. We might get in on some of this frigid stuff by the weekend.
Jet Stream:
After the recent snow and ice events, we have more on the way.  So much is happening in the week ahead, and each storm will trend colder and more widespread.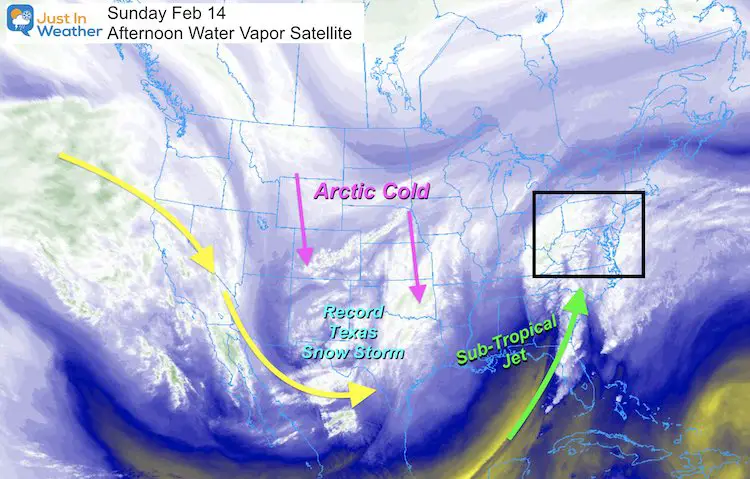 The arctic air we have been talking about it plunging through the central US to Texas.
After a record Texas winter storm hits Monday, low temps on Tuesday Morning will be in the teens all the way to Houston, near or below Zero around Dallas!   This will be crop killing and pipe bursting for a region not prepared for this.
See the NWS Houston Office for the record breaking winter weather there.
This afternoon Dallas reported 14ºF with snow. They are expecting up to 6 inches of snow. See the NWS Dallas Fort Worth Office for more info there.
The strong subtropical jet pumping in frequent storms is actually blocking how far east this cold and reach.

 

We will remain right on the edge… Which is why we remain with storm proving ice.

 

But it may turn colder for the last event on Thursday, then some of the real arctic air might finally sneak in next weekend.
Saturday (yesterday) Ice
Baltimore at BWI = 0.34"

Washington (National) = 0.45"

Washington Dulles) 0.21"
This was packed on top of recent snow!
Winter Weather Advisory: Through Monday Morning
Just a light glaze of icing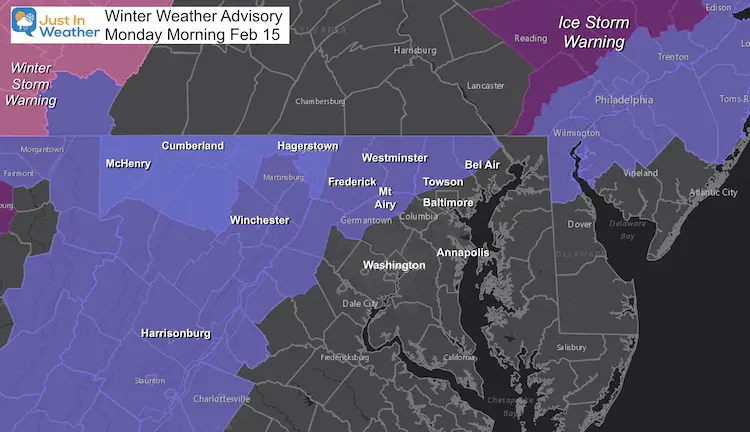 Monday Morning Weather
Minor Icing in the northern and western suburbs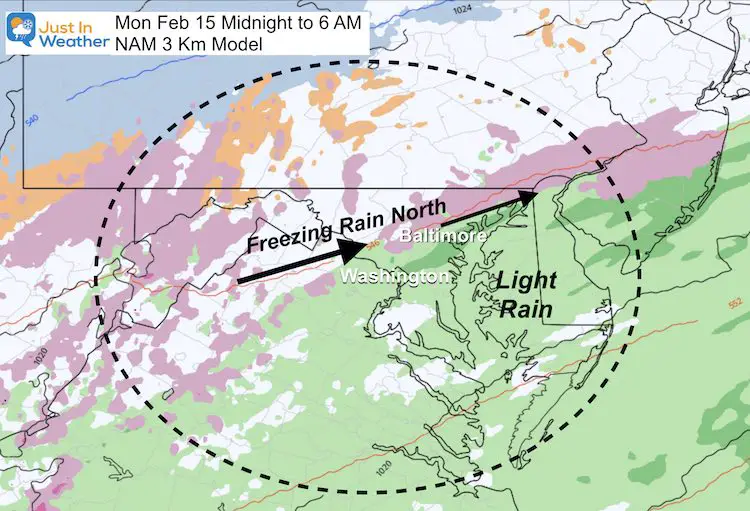 Temperatures At Sunrise Monday
The freezing line should set up in the typical colder suburbs north and west of I-95.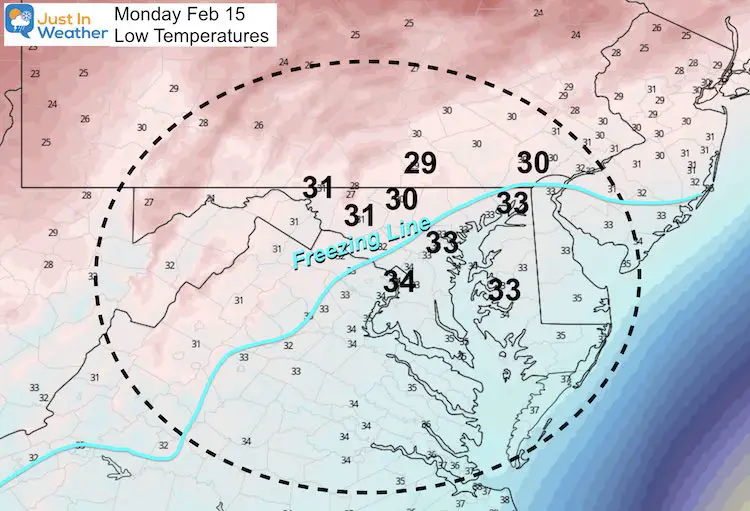 Pattern This Week
The next event begins Monday night into Tuesday…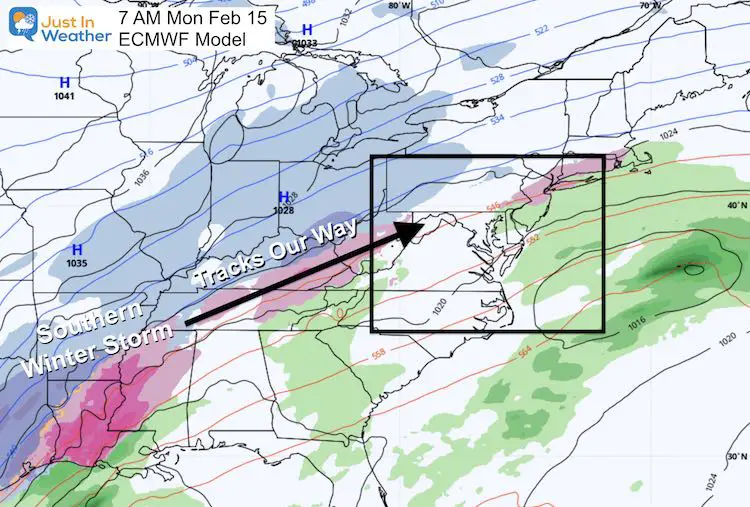 With a second, cooler hit on Thursday into Friday…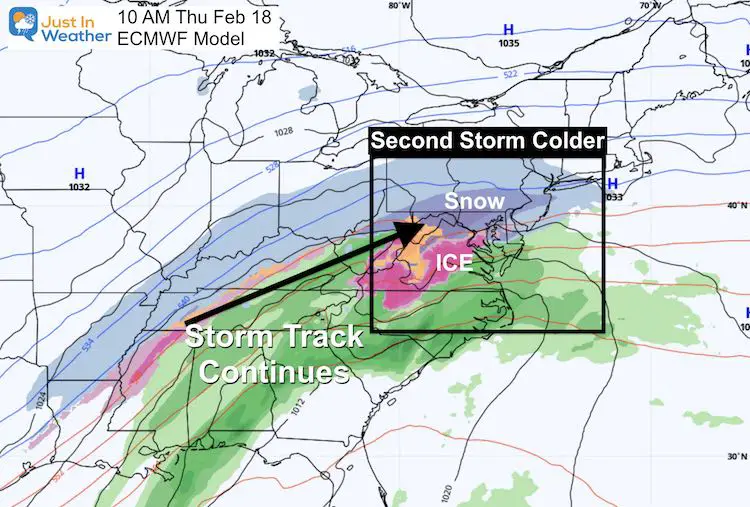 Storm Animation
Let's see this pattern in motion, then a closer look below.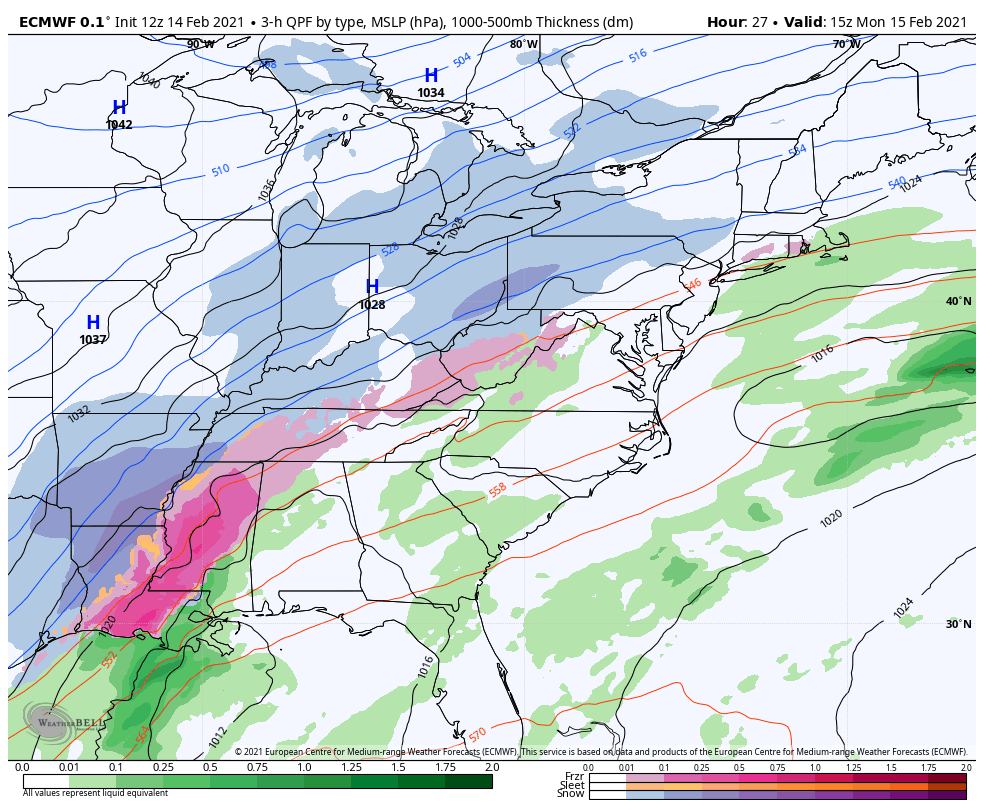 Closer Look
Tuesday Morning
Once again, this icing event is most likely to be in the colder regions north/west of Baltimore.  But with the ice on the ground, I would still watch this closely to where the freezing line may set up.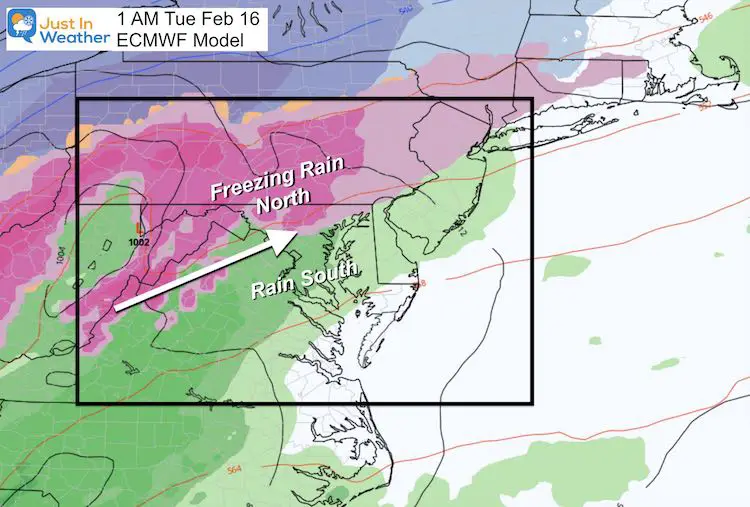 Thursday into Friday
This looks like a colder storm. If we can get that arctic air to slide east, then we are looking at this possibly starting as snow, then expanding as a freezing rain event.
—-> slider
Take Away
This will be a busy week with weather dominating news headlines across the US.
There is major arctic air in the US, but the active storm track over our region is limiting how far east it can push.
We will be on the edge of freezing… But trending colder.
The start of the week will more likely impact the colder inland counties.
The end of the week may be a larger event impacting more of us.
A slight shift of this arctic air can dramatically change each storm to either be more wet or wintry.  I hate to be that vague, but look at the tight temperature gradient to get an idea: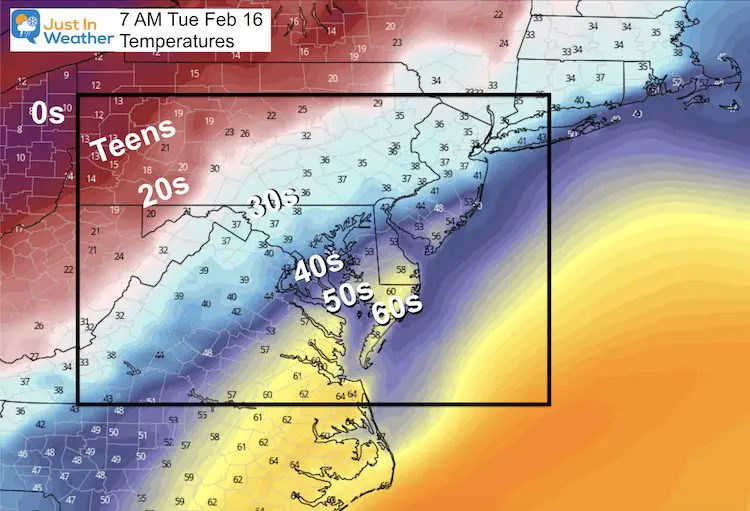 Please share your thoughts, best weather pics/video, or just keep in touch via social media
YOUR INTERACTIVE WEATHER PAGES
14 Local Maryland Pages (and York PA)
We have made a page for Maryland Weather which gives you the current conditions for 14 present area locations.
Local Hourly Forecasts and Local Radar
Central Maryland
Delmarva
Pennsylvania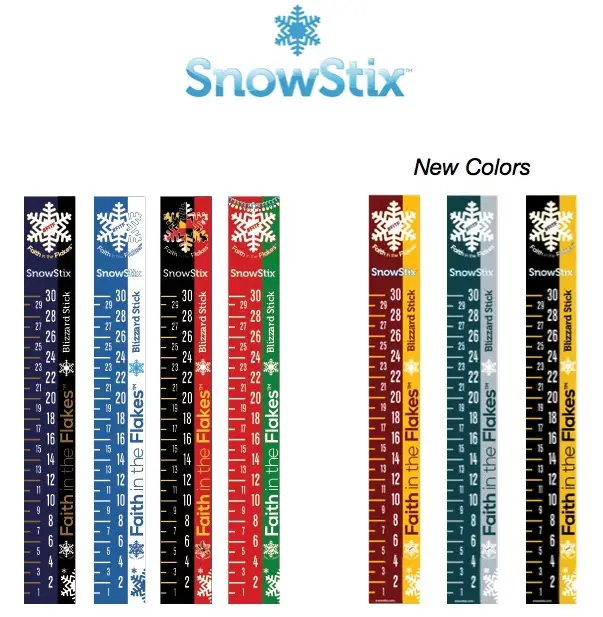 FITF Shop Open
My 'bonus' daughter Jaiden and wife showing off our popular Maryland Hoodies. Unisex and women's items all produced in Maryland.
Click here to see this and many other new items.