Thursday February 11 2021
This morning many will wake up to snow or ice in our region. I put a request on Facebook at 2 AM and got hundreds of responses in the first 20 minutes.  Based on reports, and local weather analysis this is the best gage for what you may wake up to. This report includes a round up of local temperatures, Round 2 passing into southern areas tonight, a larger ice storm this weekend, and two more winter events next week.
Note: Baltimore's BWI reported 2 inch snow depth at 1 AM. That verifies the forecast there, and more snow has been added since. But just a few miles south there was a lot of sleet that mixed in.
Most of the Target Snow Zone has between 2 and 5 inches per early reports.
Temperatures at 5 AM
Roundup Regional Regional Slider —> 
This may help show where it may be icy or slushy under the snow. I zoomed in to see more local conditions for most of our local counties.
How Much Longer?
Radar Loop
Most of the accumulation is done. Light snow showers will continue for a few hours.
Radar shows most of the steady snow ending.
Snow showers continue for a few hours… but the accumulation in Central MD hot the mark (except DC) and time to clean up. #FITF pic.twitter.com/70ZW6JOB3T

— Justin Berk (@JustinWeather) February 11, 2021
See the hundreds of overnight reports from my 2 AM Request on Facebook
Round 2 Tonight: South of Washington
This first stronger wave is helping to pull the arctic boundary south tonight. So many of us will miss out. But Southern Maryland gets in on it. A Winter Weather Advisory is in place.
–> slider
Weekend Ice Storm
This may be the bigger problem for a larger area.
As of now it appears to develop Saturday evening and end Sunday morning.
The early call form the European Model is for up to 1/2 inch of ice.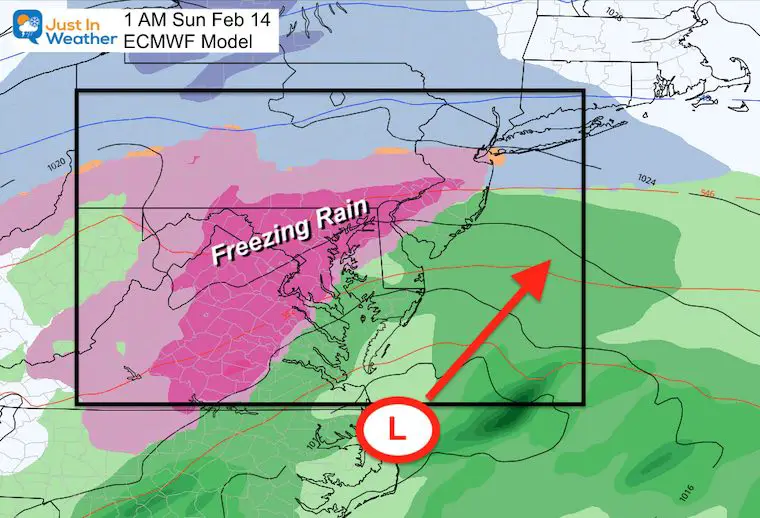 'Potential' Ice Accumulation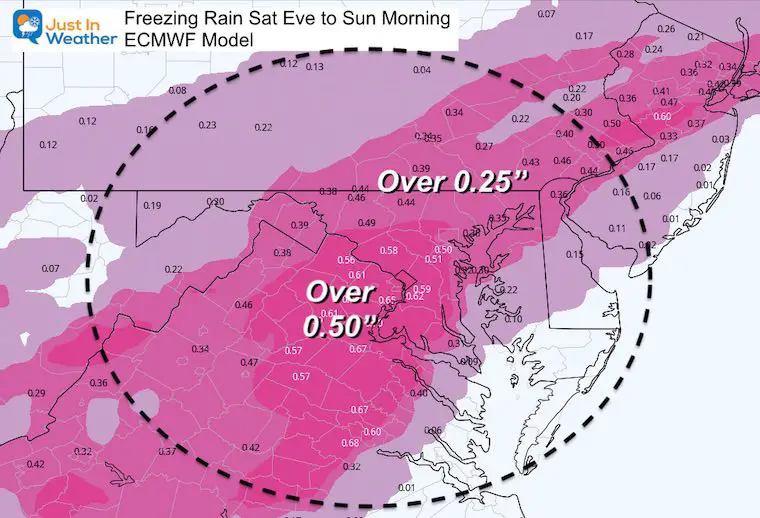 Next Week: We may have two more winter events.
This is the vague 'something may happen phase'.  I will have more details on this later.
This is the GFS Model Monday Evening to Thursday Morning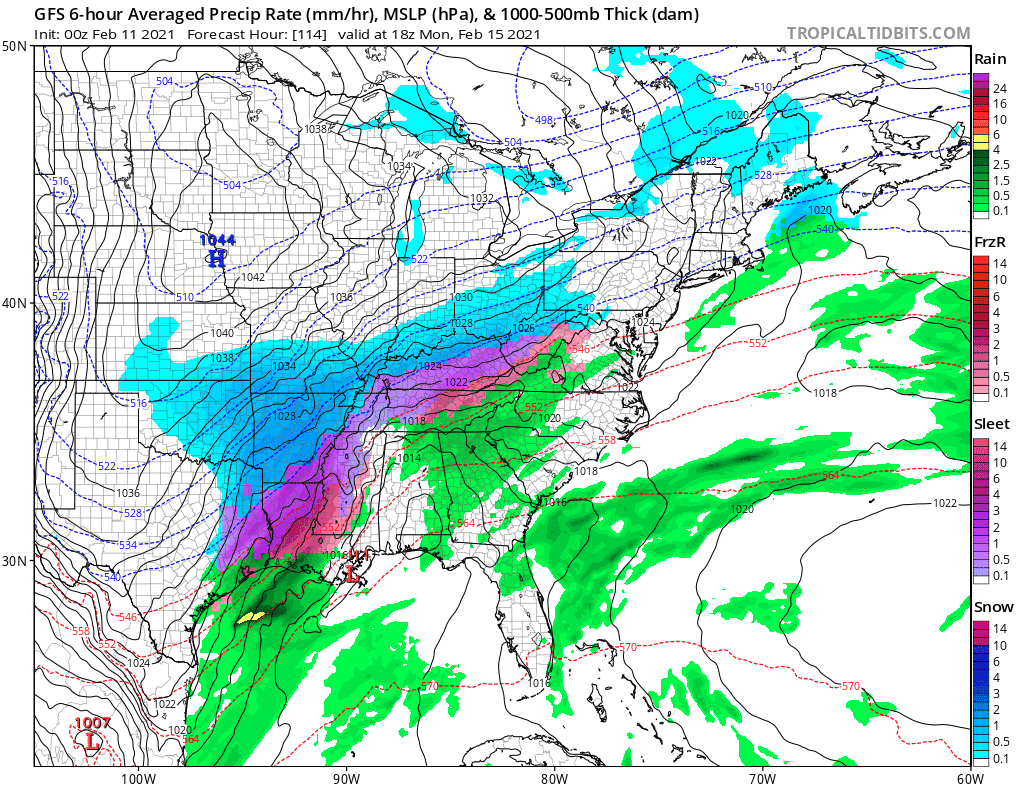 Please share your thoughts, best weather pics/video, or just keep in touch via social media
YOUR INTERACTIVE WEATHER PAGES
14 Local Maryland Pages (and York PA)
We have made a page for Maryland Weather which gives you the current conditions for 14 present area locations.
Local Hourly Forecasts and Local Radar
Central Maryland
Delmarva
Pennsylvania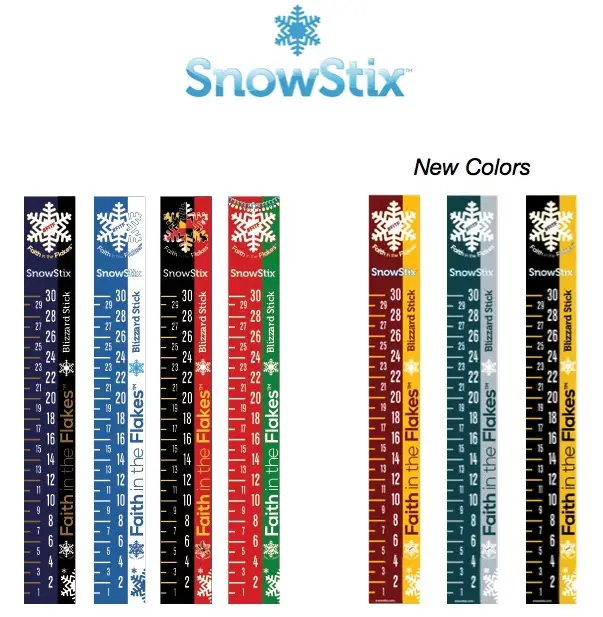 FITF Shop Open
My 'bonus' daughter Jaiden and wife showing off our popular Maryland Hoodies. Unisex and women's items all produced in Maryland.
Click here to see this and many other new items.