Monday January 25 2021
A Winter Weather Advisory is in place for central inland locations starting at 4 PM. As mentioned in my previous reports, this will mostly be a freezing rain or icing event, but some snow and sleet may accumulated at the start. Of most importance has been the ground cooling enough, and then the timing for arrival and thawing Tuesday morning.
Winter Weather Advisory
Quick Notes:
While there may be some minor accumulation of sleet and snow, there will be more ice in the western Maryland Mountains. There a Winter Storm Warning is in place for icing that could be 0.25″ to 0.50″
Morning Set Up
The storm looks impressive on the map, but there is an expected split in the moisture expected to reach us.  We still get the icy mix, but the heaviest amounts will be to in the mountains and west.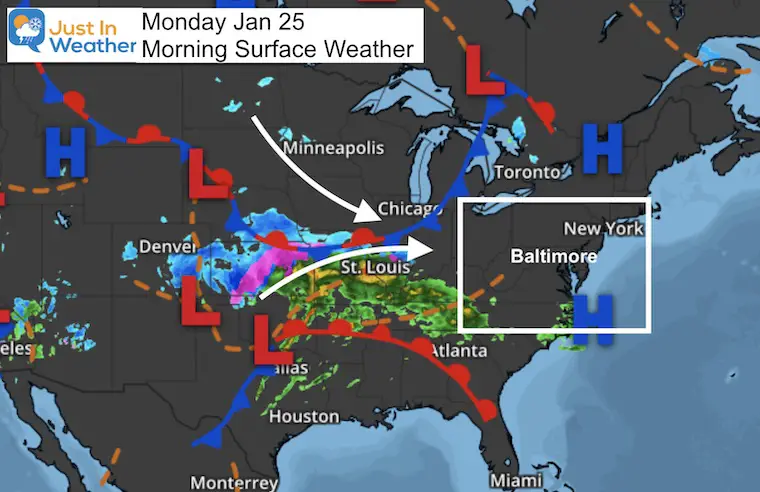 Quick Cast: Central Maryland

Skipping Ahead To The Start Time: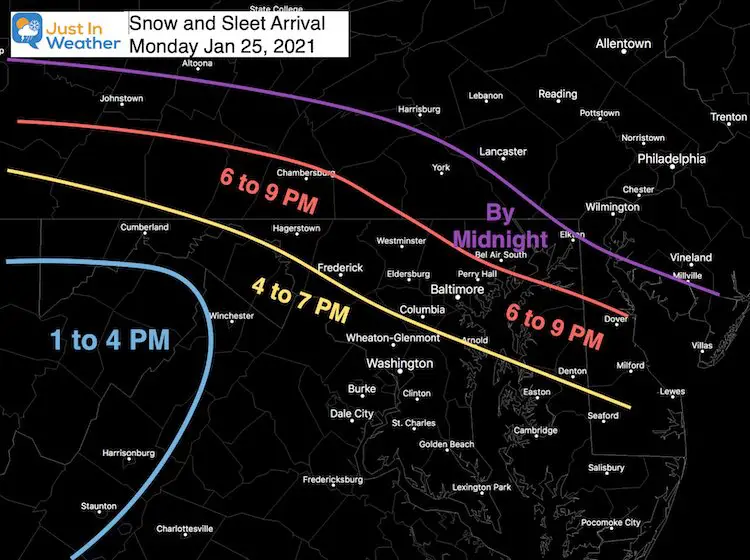 My Updated Call For Snow/Ice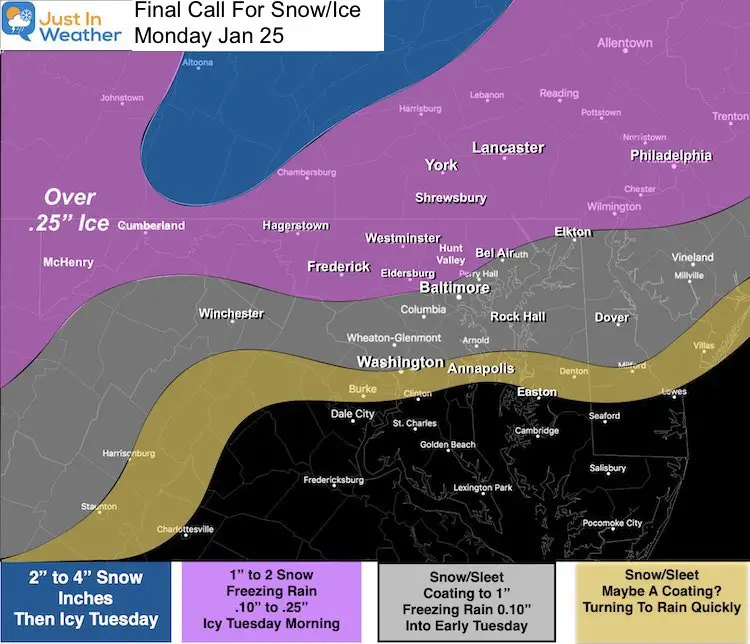 Comparing Models This Evening
A weird thing might occur and be confusing. Temperatures will get above freezing today, and the arrival could be rain or sleet. This should cool as the precipitation arrives, then gradually warm and change back tonight.
GFS Model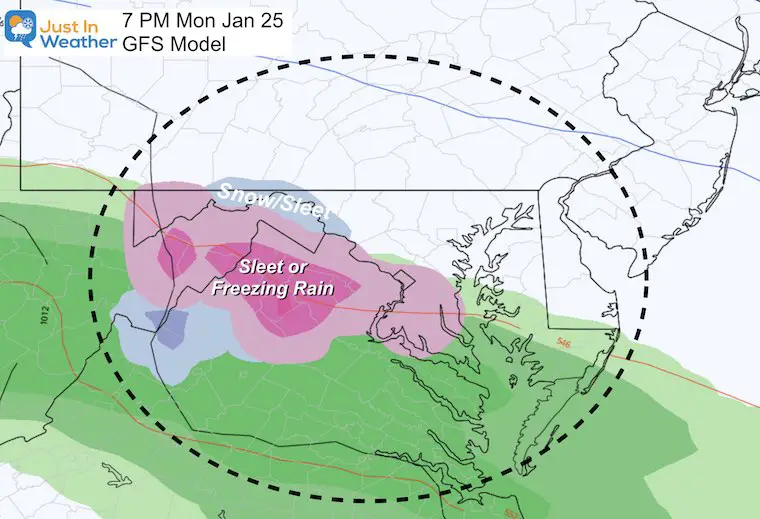 HRRR Model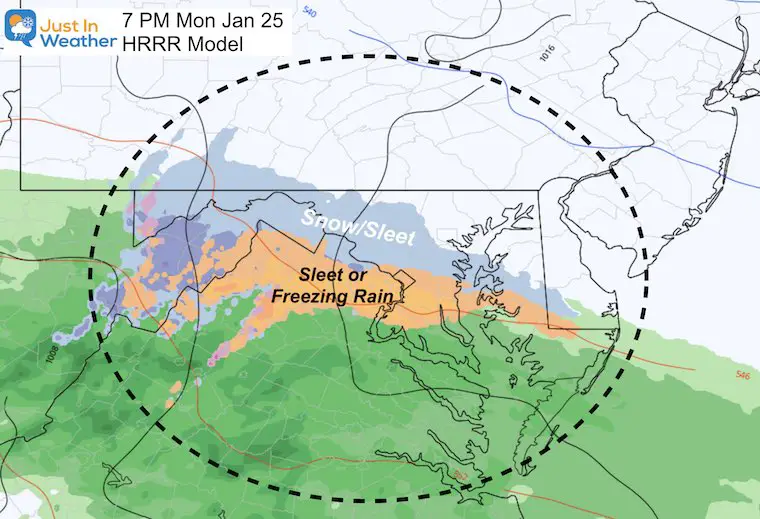 Canadian GEM
European ECMWF
Evening Temperatures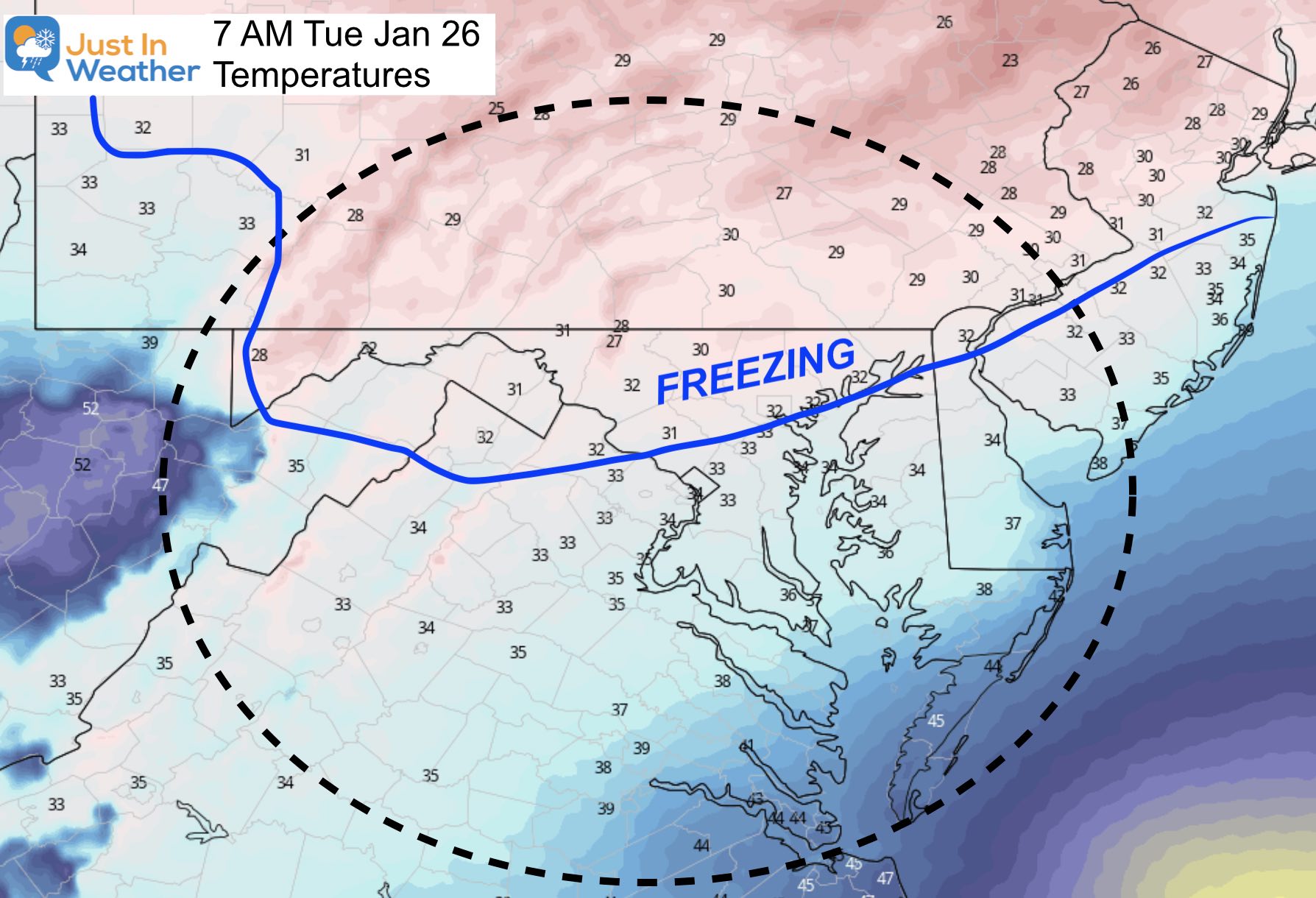 NAM 3 Km Radar Simulation —> slider
After Midnight Through Tuesday Morning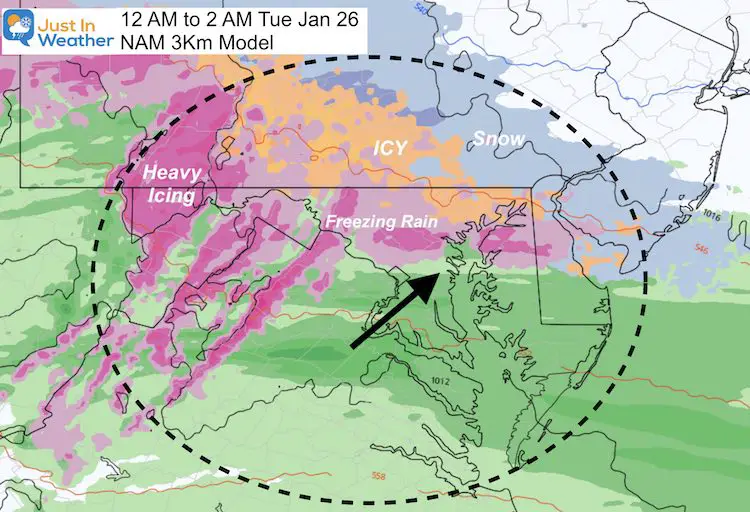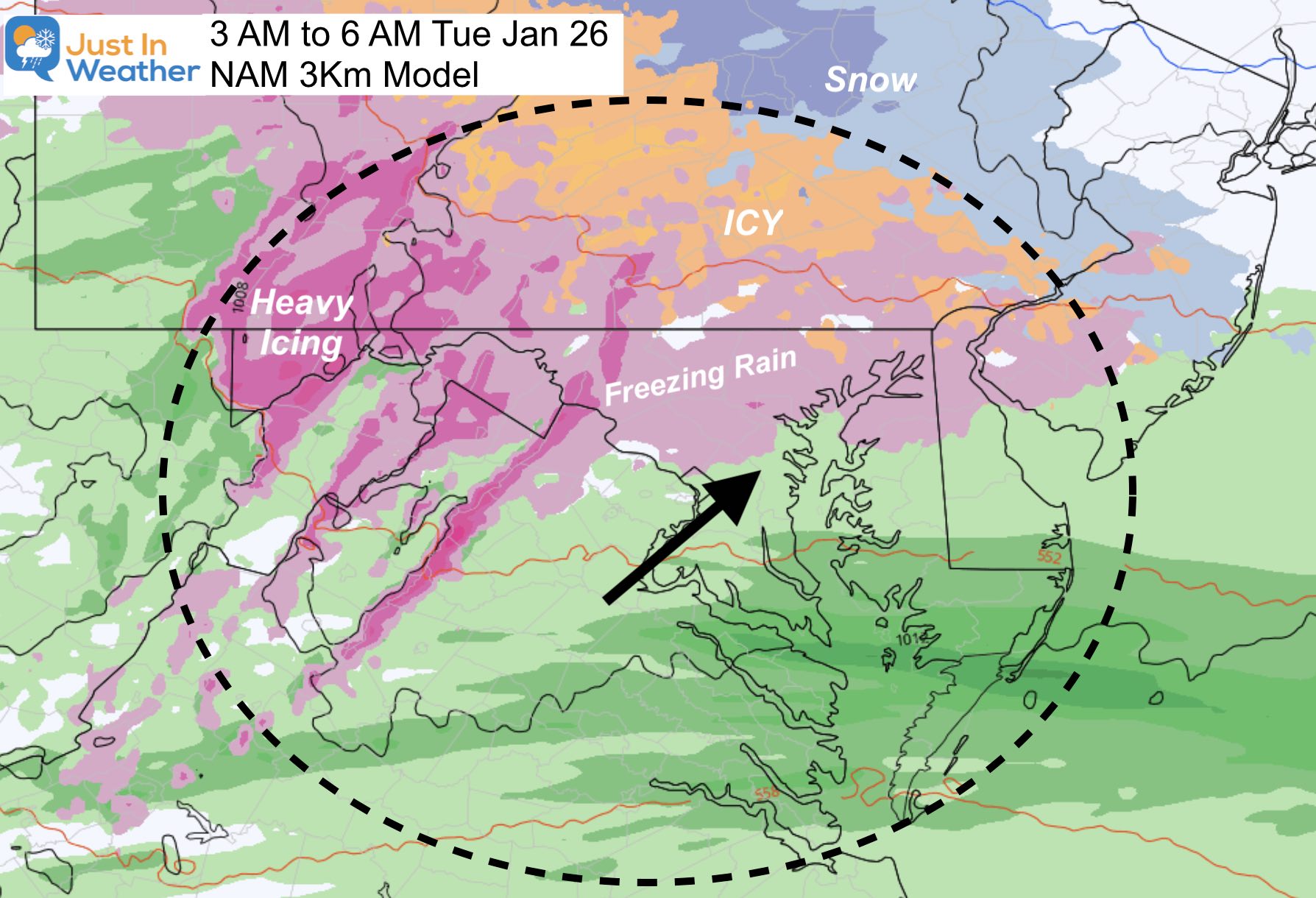 Temperatures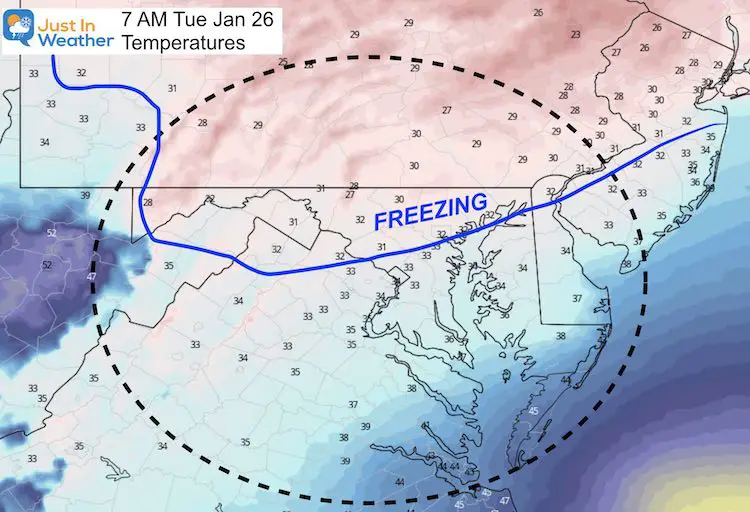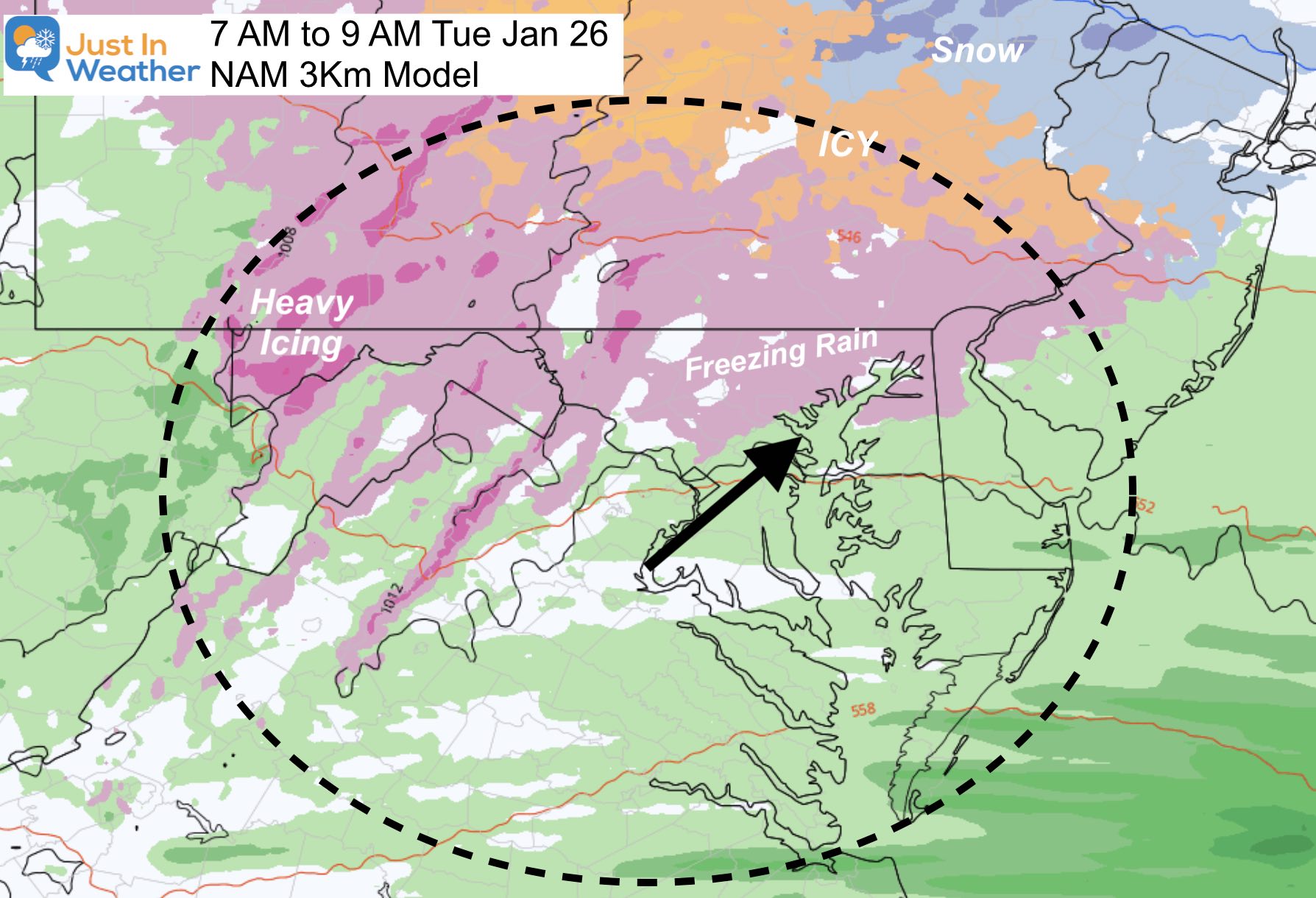 Temperature Outlook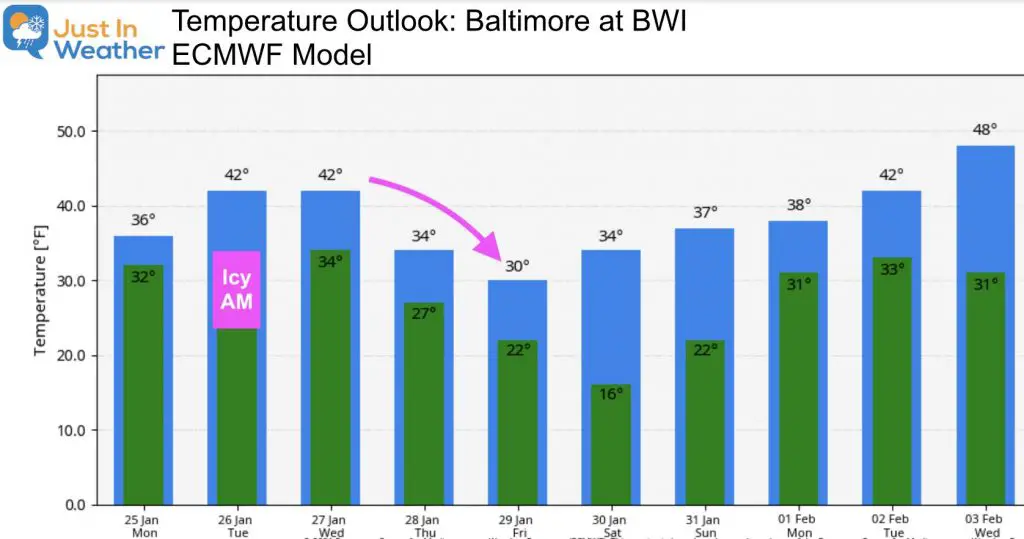 Also See:
What About The Thursday Storm?
I saw the latest models pushed the snow south. I am not worried about that. I expect this first storm may kick a little north, and the second one may follow, with a display on the models as this passes through.
We can address that next.
Faith in the Flakes – FITF
Please share your thoughts, best weather pics/video, or just keep in touch via social media
YOUR INTERACTIVE WEATHER PAGES
14 Local Maryland Pages (and York PA)
We have made a page for Maryland Weather which gives you the current conditions for 14 present area locations.
Local Hourly Forecasts and Local Radar
Central Maryland
Delmarva
Pennsylvania

FITF Shop Open
My 'bonus' daughter Jaiden and wife showing off our popular Maryland Hoodies. Unisex and women's items all produced in Maryland.
Click here to see this and many other new items.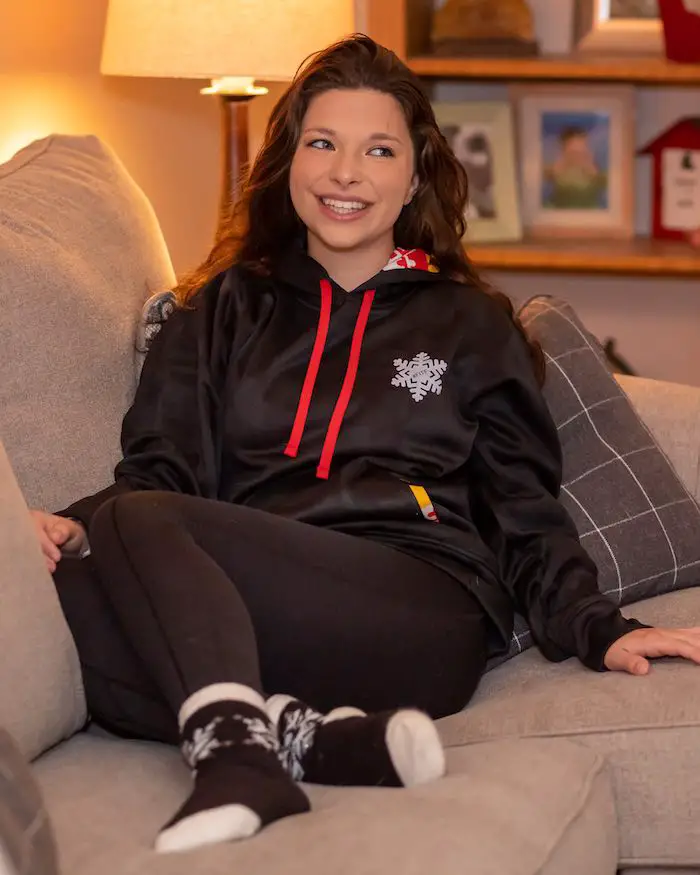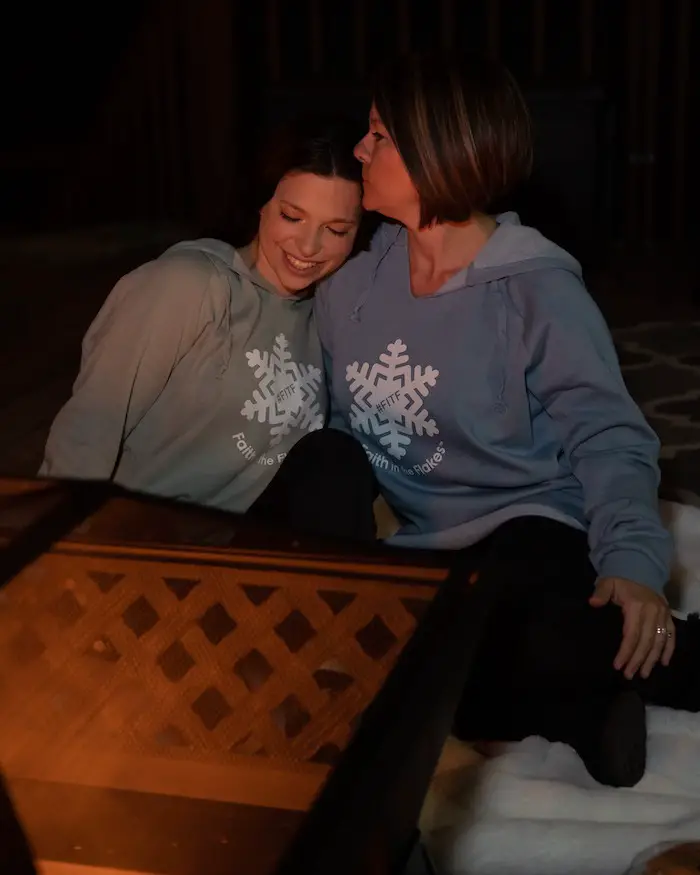 Also see:
Maryland Weather Page
I wanted to keep it simple. Just the basics for a quick view at any time.