January 14 2021
Stop me if you heard this before: The Polar Vortex  (PV) is splitting and it will send arctic air farther south our way.  I know, it sounds familiar, and is happening again.  In fact, this is part of the pattern, where a third split may happen later this month.  The really cold air has gone to Europe and Asia. But the next round has a better chance to show its face here.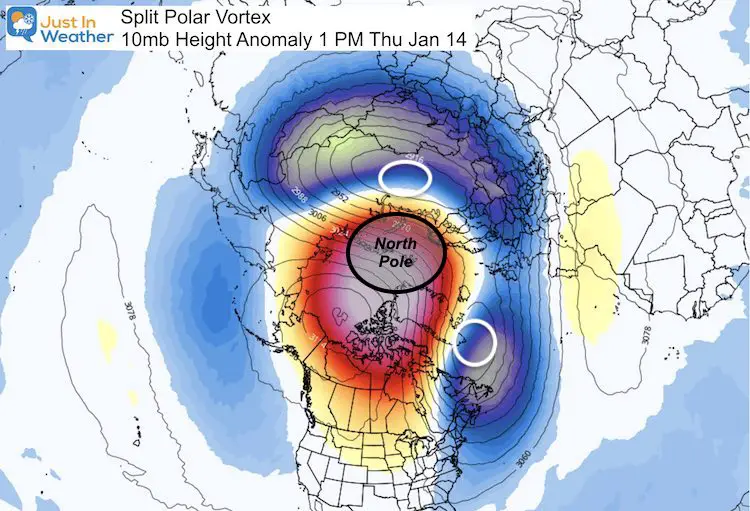 At the risk of being accused of 'crying wolf', that really is the story today.  This will be a brief assessment, but as I mentioned earlier this week: We are on target with my original winter outlook and the second part of January will be more wintry for us.
Did you know that Madrid, Spain had about 1 foot of snow recently?  Yes, the impact of that first PV split did send more cold air to the other side of The Northern Hemisphere, and not here yet.   Meanwhile Baltimore is 4.3″ below normal snow to day, and Washington DC has not had measurable snow yet. But New York and Boston are near normal, so there has been snow.  Just not close enough.  I still hold out that will change soon.
The Blizzard that just hit the Northern Plains will send a cold front our way this weekend was supposed to be our first taste of the cold air.  We still will have some snow showers, but the cold air is still a carrot dangling another week away.
Saturday Jet Stream
The Upper Level Low will swing through Saturday, and it looks impressive here.  But the air is not true arctic impulse… yet.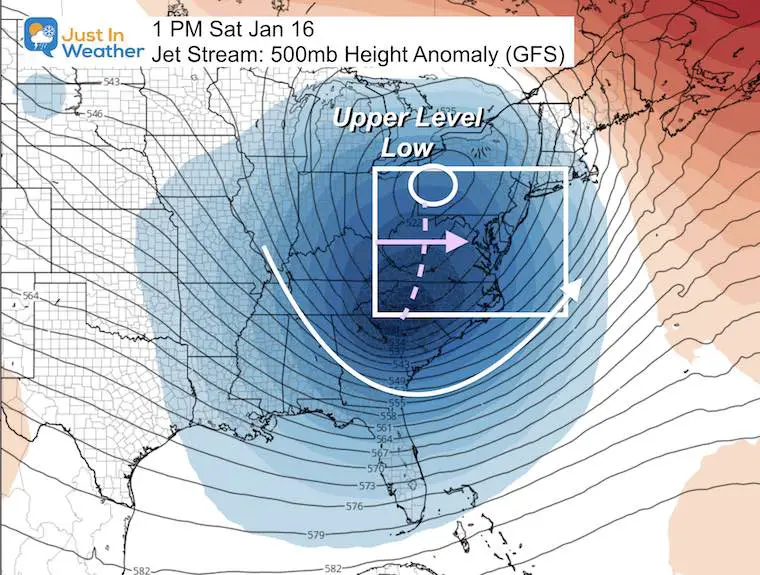 Saturday Snow Showers
This is not an organized system, but rather just instability with the upper low.  That will trigger flurries and snow showers Saturday afternoon and night.  This is also what should send Lake Effect Snow Showers into Orchard Park for the Ravens game at Buffalo.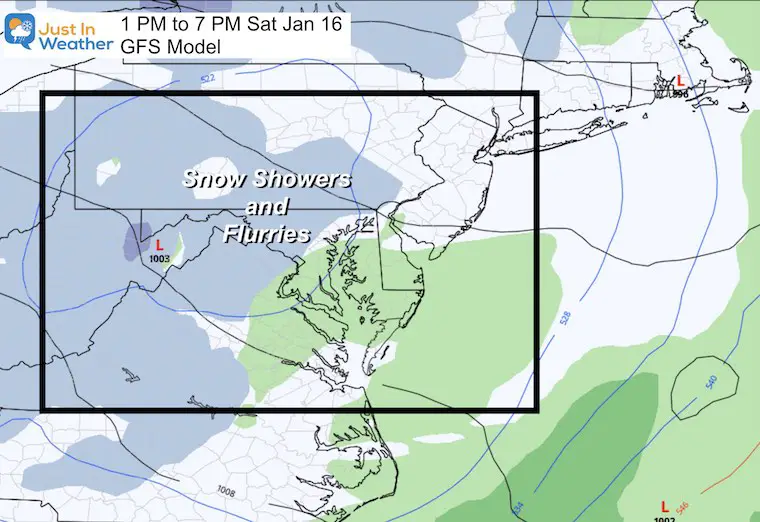 Central Maryland Forecast Snapshot
This hardly looks like it was worth all the hype from last week!  If you feel that way, I completely agree.   But, this is the first of a few impulses of cold air that should gradually get colder.
The cold front will be mostly rain, but may mix with snow early Saturday in the colder suburbs.  The snow showers will be more widespread mid afternoon and evening.

About That Polar Vortex Split: 
Here is what Dr. Judah Cohen had to say about this today (so you know it is not just me talking about this).  I like too give him credit when possible because he has done extensive research
I'd be remiss if I didn't point out that the #polarvortex has split once again today! And it will remain perturbed through the end of the month, with yet another split possible. Though to be honest not sure what the practical implications are other than to keep me entertained. pic.twitter.com/GIiZl7Nysy

— Judah Cohen (@judah47) January 14, 2021
It will snow again, and it should be this month.
US and Canadian models can finally agree on one thing: an increasing chance of #snow in the Northeastern US as we head into the second half of January. pic.twitter.com/R45iJu1fqu

— Judah Cohen (@judah47) January 14, 2021
Arctic Oscillation
We remain with a negative signal, a supporting feature for cold air.  We need this to link up with other features to allow the cold air to reach us.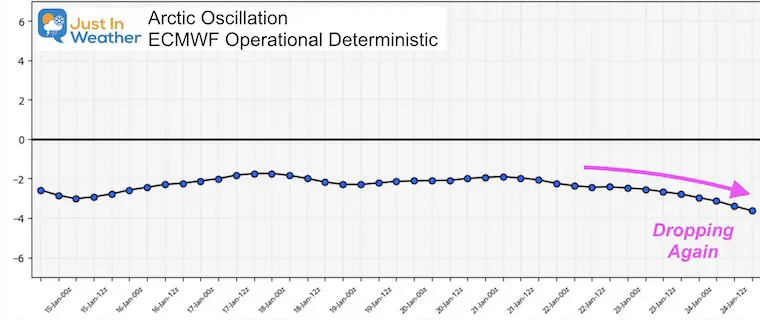 Temperature Outlook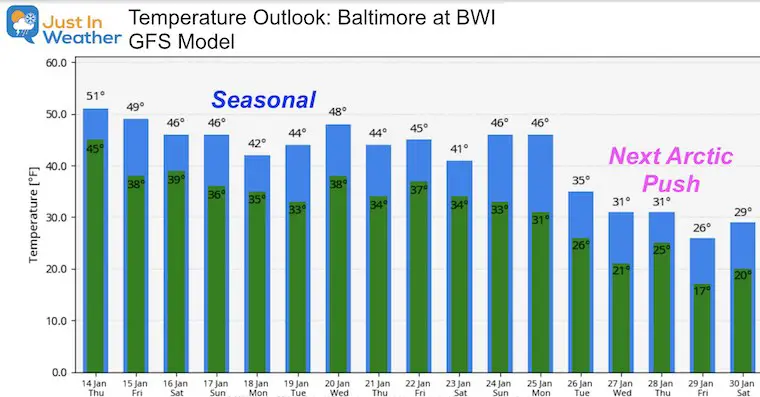 YOUR INTERACTIVE WEATHER PAGES
14 Local Maryland Pages (and York PA)
We have made a page for Maryland Weather which gives you the current conditions for 14 present area locations.
Local Hourly Forecasts and Local Radar
Central Maryland
Delmarva
Pennsylvania

FITF Shop Open
My 'bonus' daughter Jaiden and wife showing off our popular Maryland Hoodies. Unisex and women's items all produced in Maryland.
Click here to see this and many other new items.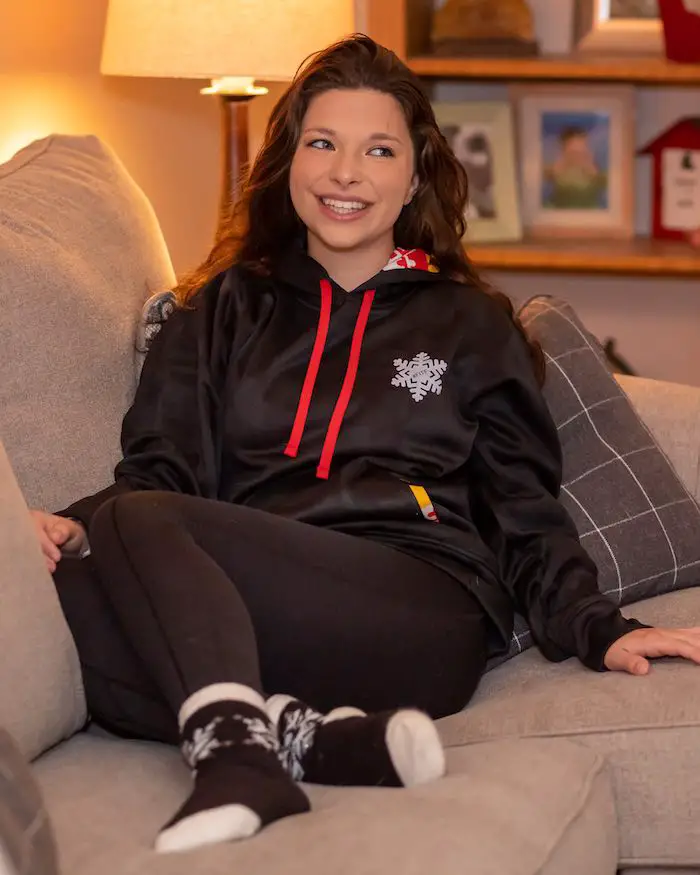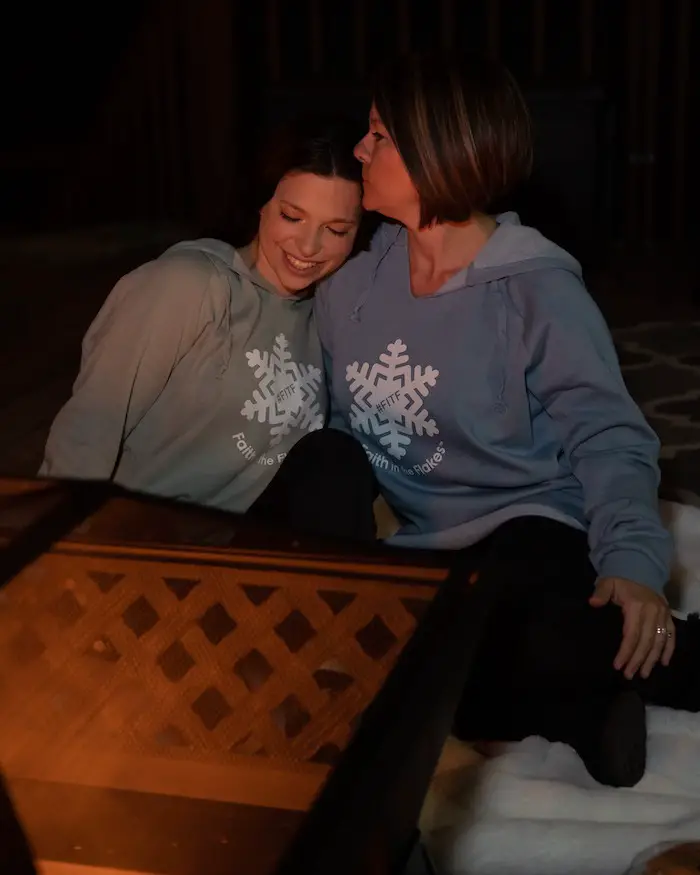 Also see:
Maryland Weather Page
I wanted to keep it simple. Just the basics for a quick view at any time.
Please share your thoughts, best weather pics/video, or just keep in touch via social media
---
Email Updates
Please make sure you sign up (above or click here to sign up for email alerts…. ) for my newsletter. This way you will get an email to make sure you are notified of each post.
---
Just In Power Kids:
A portion of proceeds go to our programs Providing FREE holistic care for kids in cancer treatment and up to 5 years post treatment and caregivers.
New Caps and Hats