Saturday January 9 2021
One of the best things I could do on a Saturday morning is write about sunshine for us while Texas gets a snowstorm.  I truly hope you get the sarcasm.   However, it has been a while since we were able to string a few dry and sunny days together.
Here is a quick look at our forecast, that snow for Texas and the Deep South, what truly seems to be on the way Tuesday, and the Arctic Surge now within sight.
Morning Temperatures
Most of the region got down to freezing this morning.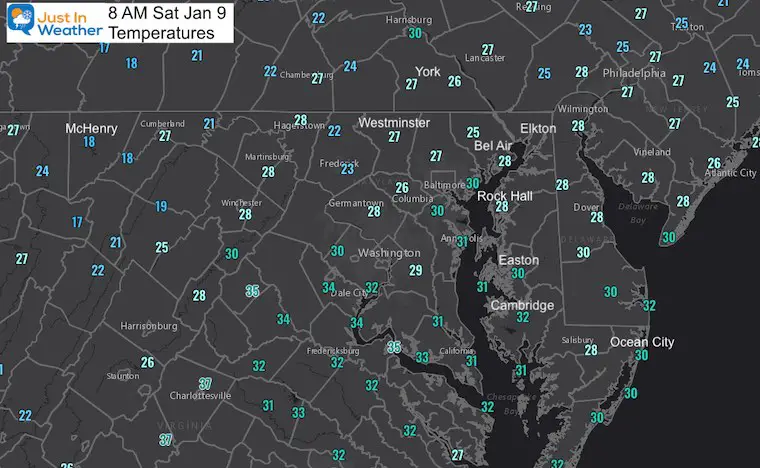 Quick Forecast (Central Maryland)
Even with full sunshine, we are in a cold air mass and will have trouble reaching 40ºF today and tomorrow.

Temperatures This Weekend
Saturday Afternoon 
Sunday Morning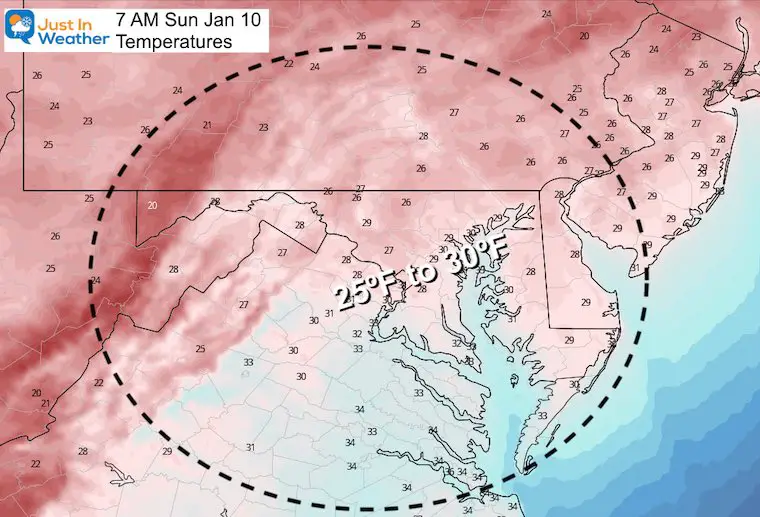 Sunday Afternoon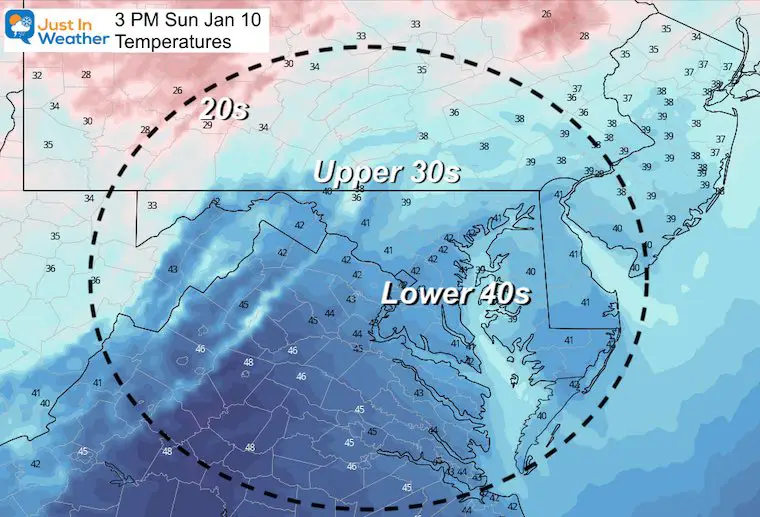 Southern Storm: Texas Snow
This has been a highlight on the National Weather Service forecast maps this weekend.
Low Pressure will pass through southern Texas, dragging the cold air deep into the south.  Snow is expected from central Texas into interior Louisiana and Mississippi.
Sunday Forecast: European ECMWF Model
While we remain clear and chilly Sunday morning, snow will be spreading across central Texas. Even if the Cowboys made the playoffs, most of this may pass to the south of Dallas, and they play in a dome (AT&T Stadium) with a retractable roof.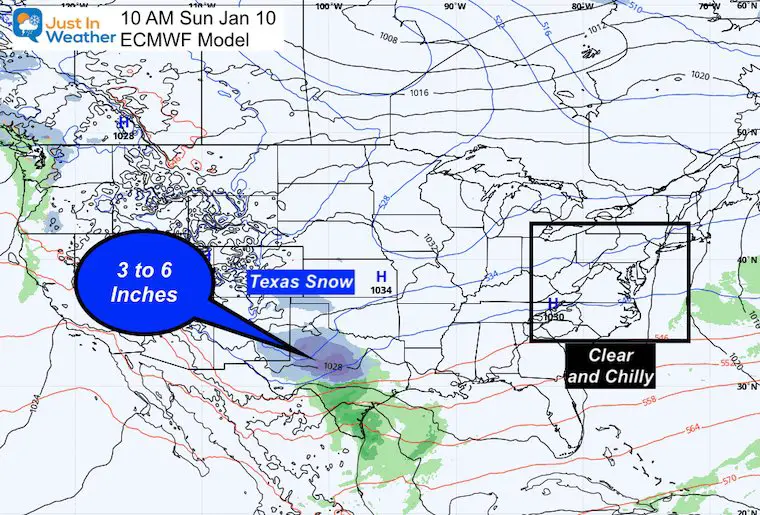 Snow Forecast Through Monday
Here's the projection form the European Model, including the snow on Monday into Louisiana and Mississippi. Remember all of the hurricanes they had last year?
Click here to see the recap of hurricane activity I put in my winter outlook.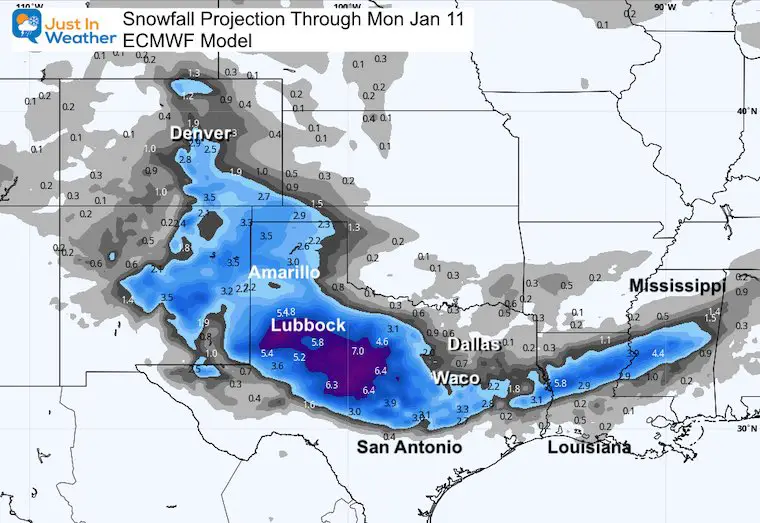 Jump Ahead To Tuesday
This is the system that was expected to possibly bring snow our way next week.  In a report I wrote a few days ago, I highlighted the low confidence based on models flipping snow and no.  It looks like the 'no' wins.  But we should get clouds to return.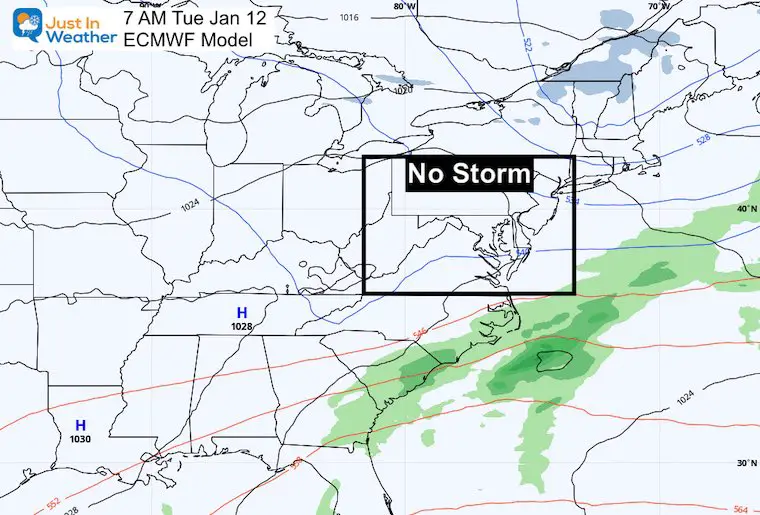 What About That Arctic Surge?
That is STILL ON! The first wave arrives Friday with a cold front.  There is poor guidance about the impact at this time, but we will likely have a brief push of warm air, then the thermometer drops again next weekend.  This pattern should at least bring flurries and snow showers from the Great Lakes, even without anything organized.
Saturday Jan 16: Jet Stream
A deep trough is seen digging into Florida. It will turn cold, even for them.
The 500mb level is around 18,000 Ft.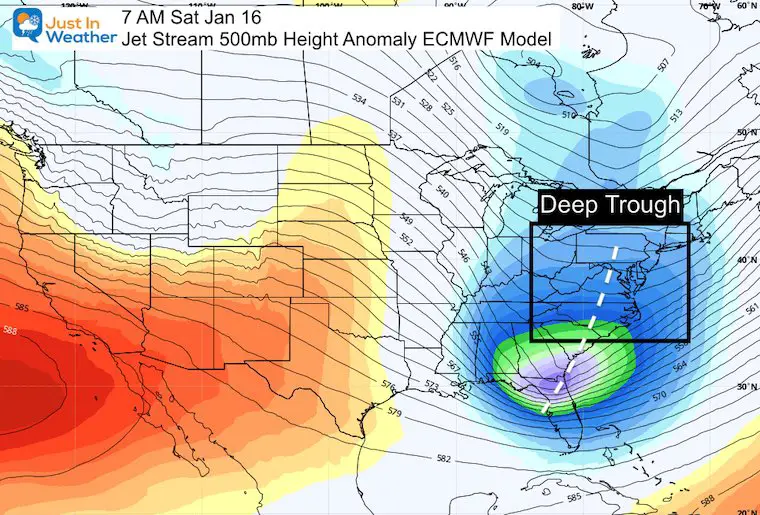 Saturday Jan 16: Upper Air Temps
This is s simple snapshot of the cold influence across the eastern half of the US.
The 850mb level is around 5,000 Ft.
What does that mean at the surface?
Here is the temperature outlook, and I must confess: The intensity of the cold air fluctuates with each model run. I believe the poor model guidance is having trouble with the extreme Polar Vortex disruption.
So if you have been tracking these temps and see them change, that makes my point for NOT plotting any model snow or rain forecast more than one week away as well.   But the cold air will bring a few chances of snow.  I will explore that in an upcoming report.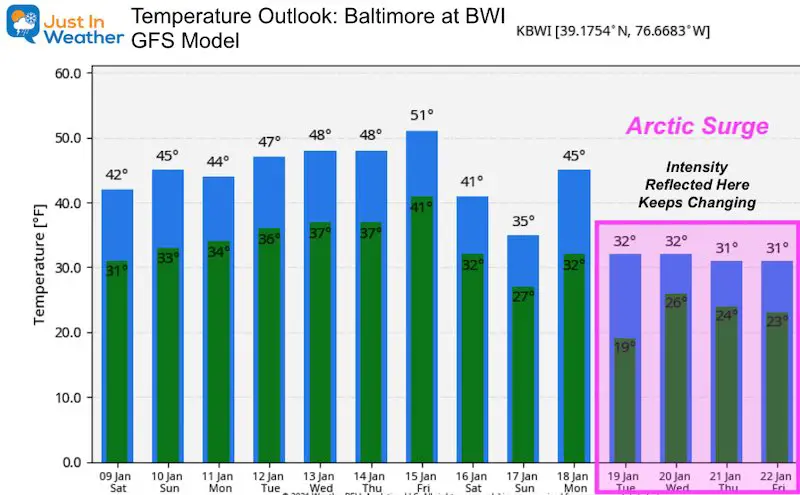 Also see:

YOUR INTERACTIVE WEATHER PAGES
14 Local Maryland Pages (and York PA)
We have made a page for Maryland Weather which gives you the current conditions for 14 present area locations.
Local Hourly Forecasts and Local Radar
Central Maryland
Delmarva
Pennsylvania

FITF Shop Open
My 'bonus' daughter Jaiden and wife showing off our popular Maryland Hoodies. Unisex and women's items all produced in Maryland.
Click here to see this and many other new items.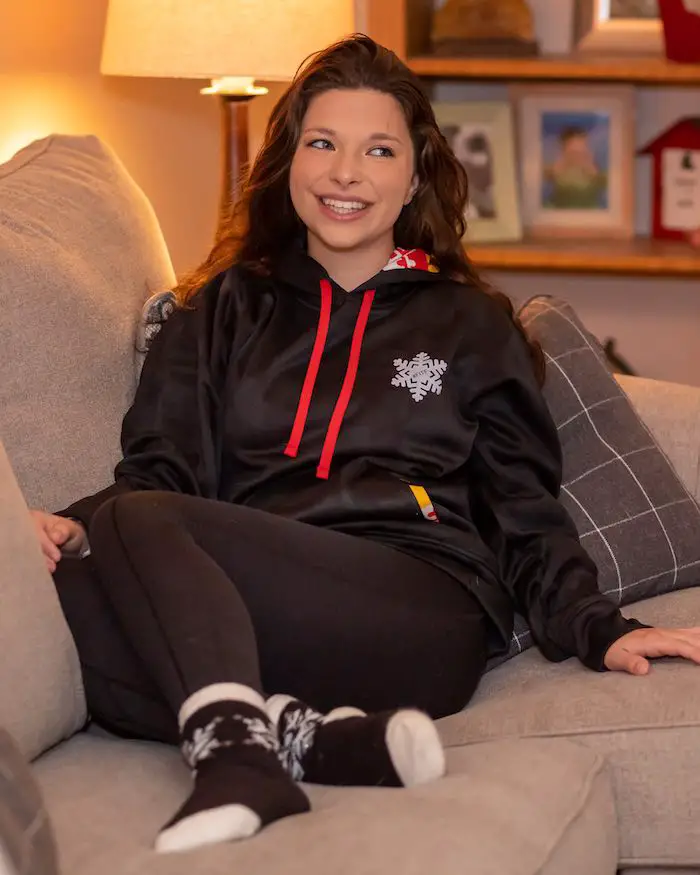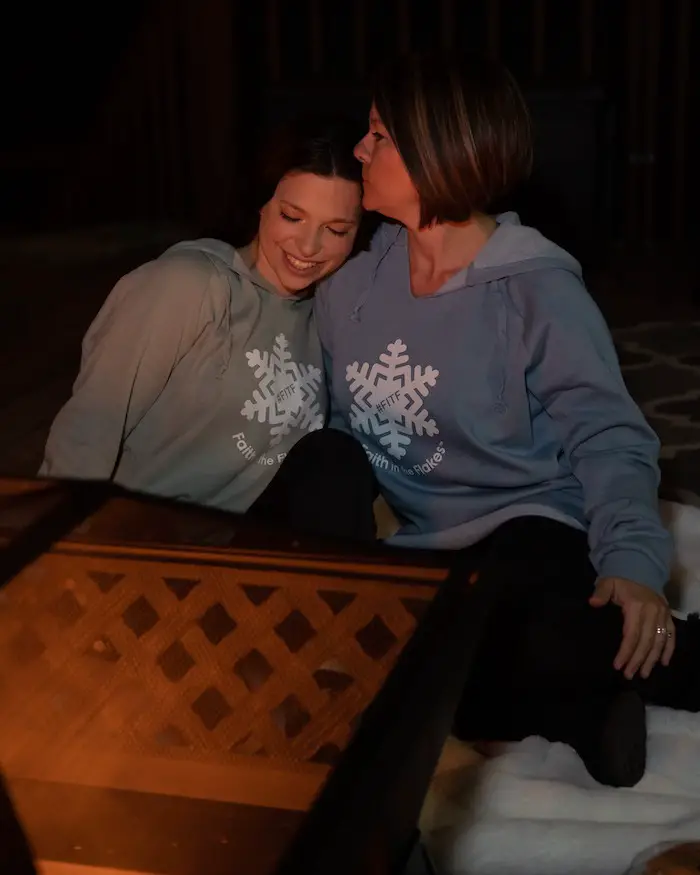 Also see:
Maryland Weather Page
I wanted to keep it simple. Just the basics for a quick view at any time.
Please share your thoughts, best weather pics/video, or just keep in touch via social media
---
Email Updates
Please make sure you sign up (above or click here to sign up for email alerts…. ) for my newsletter. This way you will get an email to make sure you are notified of each post.
---
Just In Power Kids:
A portion of proceeds go to our programs Providing FREE holistic care for kids in cancer treatment and up to 5 years post treatment and caregivers.
New Caps and Hats