December 29 2020
The last full moon of the year is tonight. It officially is called the Cold Moon, but goes by many other names.   Here's a little more about this moon, times, distance,  NASA video transitioning phases, cycle ahead and widget.
About this image: It was taken back in 2015 by Joanie Johnston in Cumberland, Maryland and this holiday capture remains one of my favorites.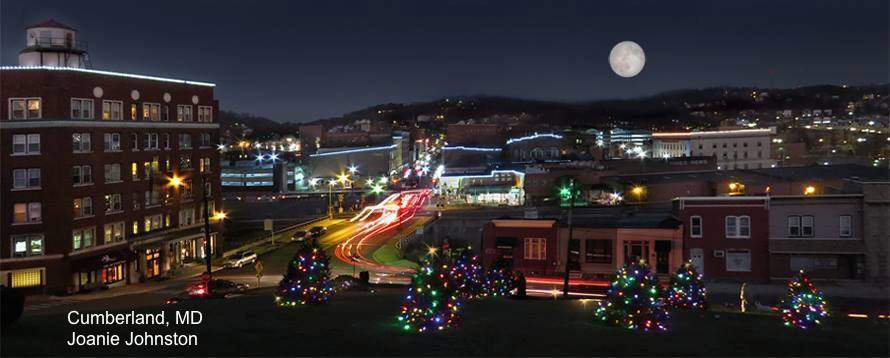 Notable Times:
Moon Rise (Baltimore and central Maryland)
4:28 PM
Sunset (Baltimore and central Maryland)
4:51 PM
Opposition
10:29 PM
Tonight is when the moon will be on the complete opposite side of Earth, 180º.   Some calendars may have the date listed as Dec 30, since it will be considered Full at midnight.
Full Cold Moon and other names
According to NASA, The Maine Farmer's Almanac began publishing the Native American names of full moons in the 1930s.  There are many native tribes and traditions, so as you might imagine there are many names.
Cold Moon: Most well used name for December.
Long Night Moon: Due to the closest occurrence with the Winter Solstice
Wolf Moon: This is what the Algonquin Tribe used for the first full moon of the winter season.  Technically it applies to tonight's moon, but the modern use of this name has been allocated to the next full moon in January.
Wolves did use this added light on winter snow cover to communicate on the long nights.  Yes, your kids and some adults might want to howl. But as parents and teachers we already knew that.  But if you want to think about it, you still have next month to fit in.
Moon After Yule:  According to NASA:
"Europeans called this the Moon after Yule, a 3-day winter solstice festival in pre-christian Europe. In the 10th Century King Haakon I associated Yule with Christmas as part of the Christianization of Norway, and this association has spread throughout the countries that follow European traditions. Another English name for this Moon is the Old Moon."
Lunar Distance
The distance of the moon from Earth tonight will be 244,056 miles. That is about 14,000 miles farther than it will be during the last quarter.
The orbit is not a perfect circle. Perigee is the point when it is closest,  and apogee is the farthest each month.  When the full moon occurs at perigee, it is called a Super Moon and does appear larger and brighter.
The last Super Moon was March 9th. The next Super Moon will be April 26, 2021.
Lunar Cycle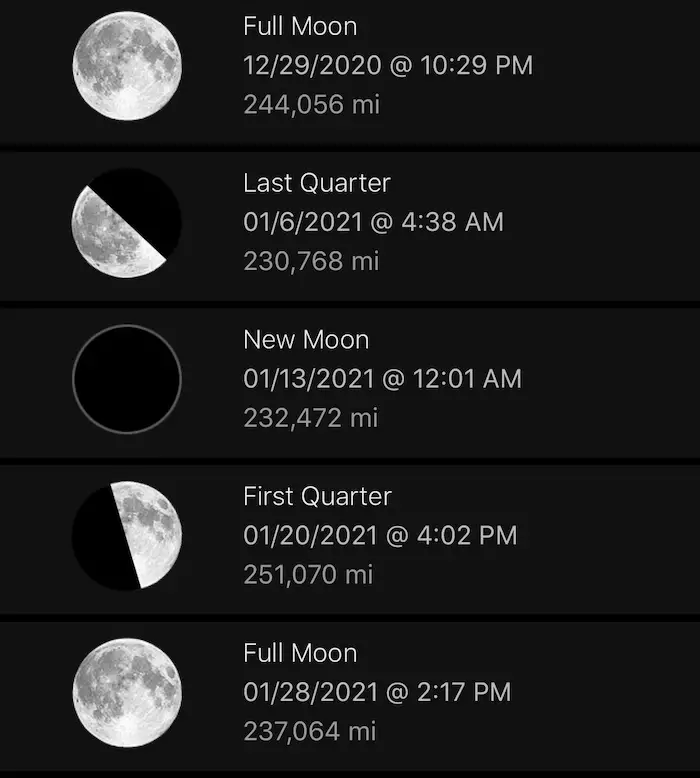 NASA Moon Phase Video
Moon Widget
Also See:
December Climate, Sun Data, Solstice, ISS Flyovers, Moon, Planets, and The Great Conjunction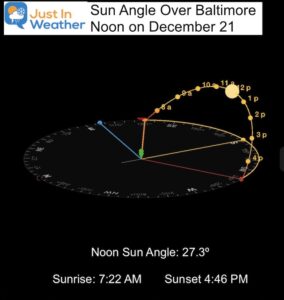 YOUR INTERACTIVE WEATHER PAGES
14 Local Maryland Pages (and York PA)
We have made a page for Maryland Weather which gives you the current conditions for 14 present area locations.
Local Hourly Forecasts and Local Radar
Central Maryland
Delmarva
Pennsylvania

FITF Shop Open
My 'bonus' daughter Jaiden and wife showing off our popular Maryland Hoodies. Unisex and women's items all produced in Maryland.
Click here to see this and many other new items.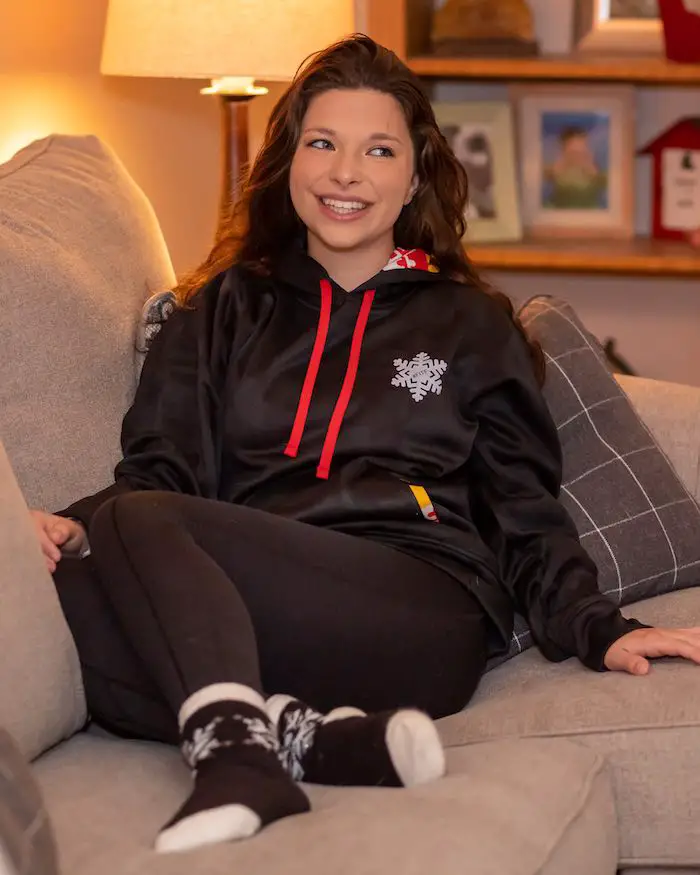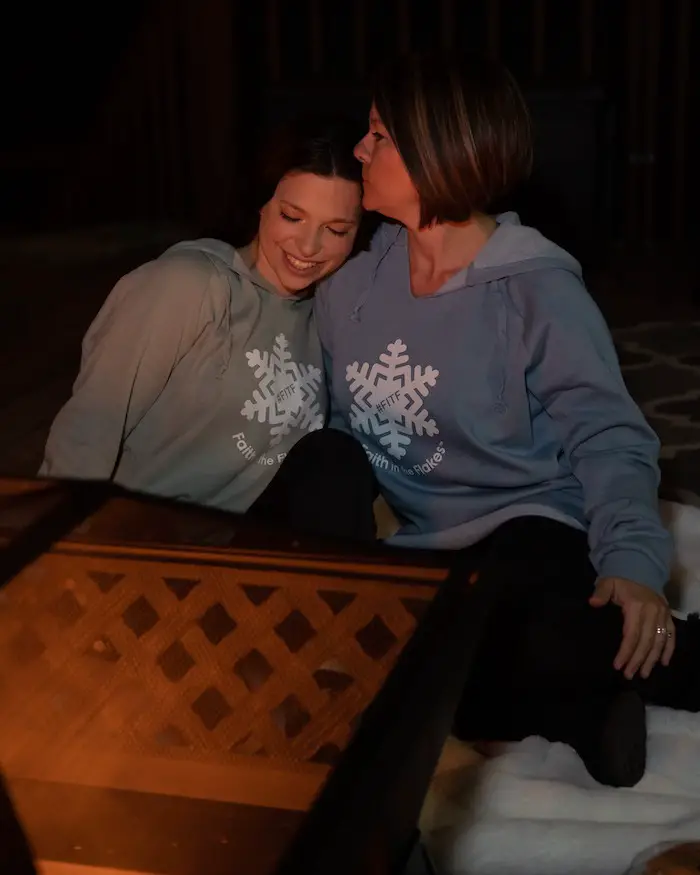 Maryland Weather Page
I wanted to keep it simple. Just the basics for a quick view at any time.
Please share your thoughts, best weather pics/video, or just keep in touch via social media
---
Email Updates
Please make sure you sign up (above or click here to sign up for email alerts…. ) for my newsletter. This way you will get an email to make sure you are notified of each post.
---
Just In Power Kids:
A portion of proceeds go to our programs Providing FREE holistic care for kids in cancer treatment and up to 5 years post treatment and caregivers.
New Caps and Hats