Tuesday December 29 2020
A band of flurries dropped through central Maryland this morning on the leading edge of much colder air. The sun will come out today, but the winds will be strong making the afternoon 30s feel like the 20s.
Across the middle of the nation, a large storm is developing, which will reach us with light rain Thursday and heavier rain Friday. But a little ice may start the morning of New Year's Day. What follows is looking a little more interesting for Sunday to bring in a weak system, that continues to get closer with a little snow.
Morning Set Up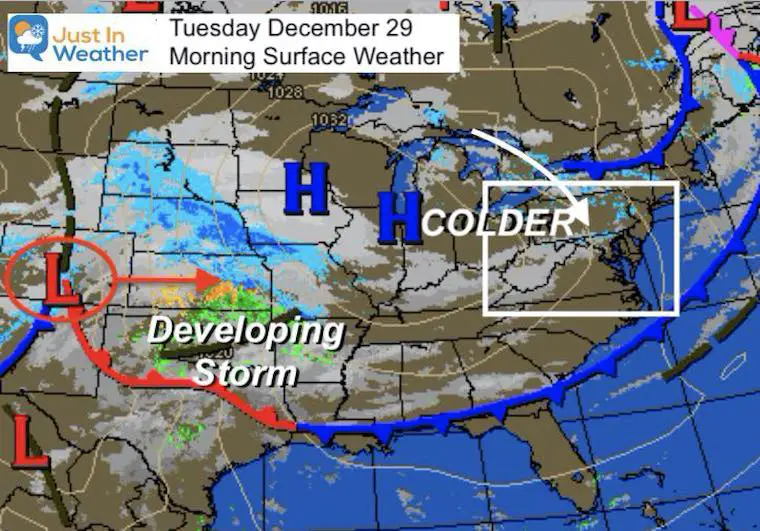 Temperatures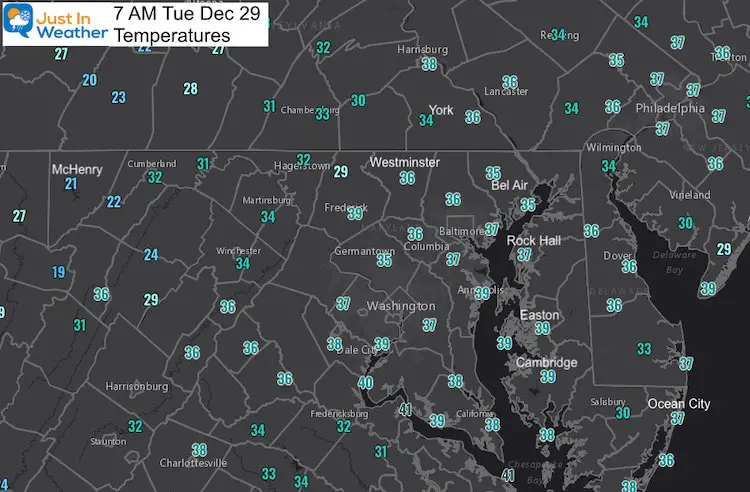 Forecast Snapshot

Wind Forecast Later This Morning
Strong winds will develop this morning.  The steady wind will be between 10 and 20 mph, but higher gusts help to reinforce the colder air today.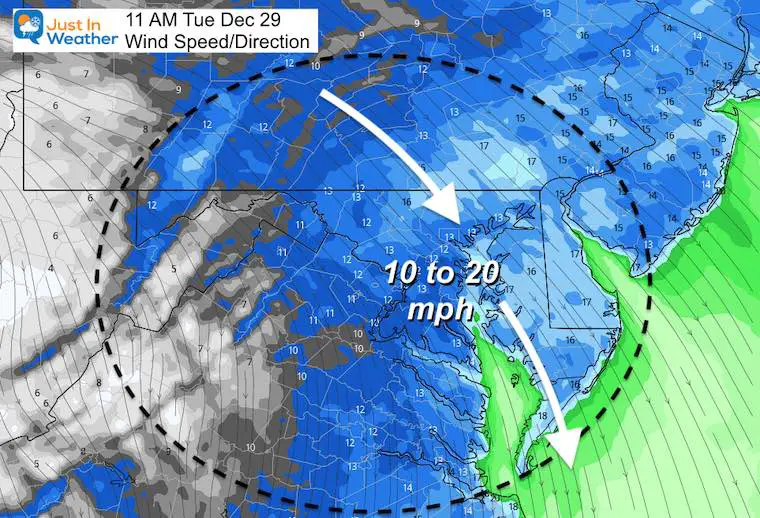 Wind Gusts reach up to 30 mph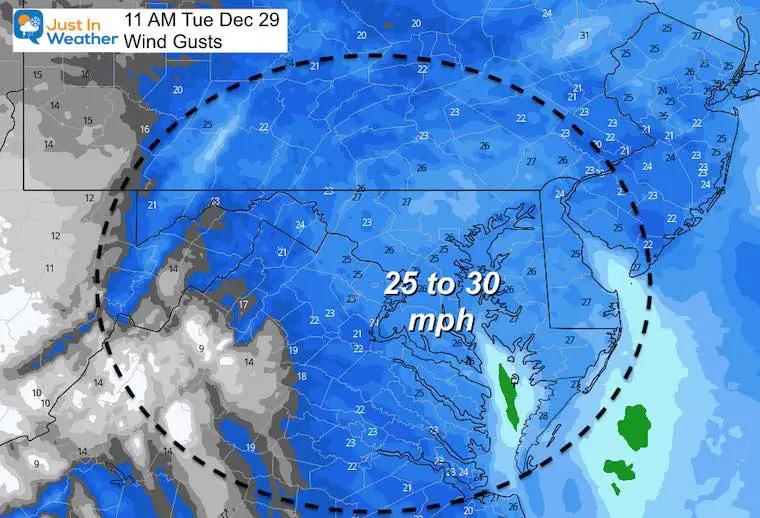 Temperature Forecast
Afternoon temps will be close to 10 degrees below average, and feel another 10 degrees colder than that!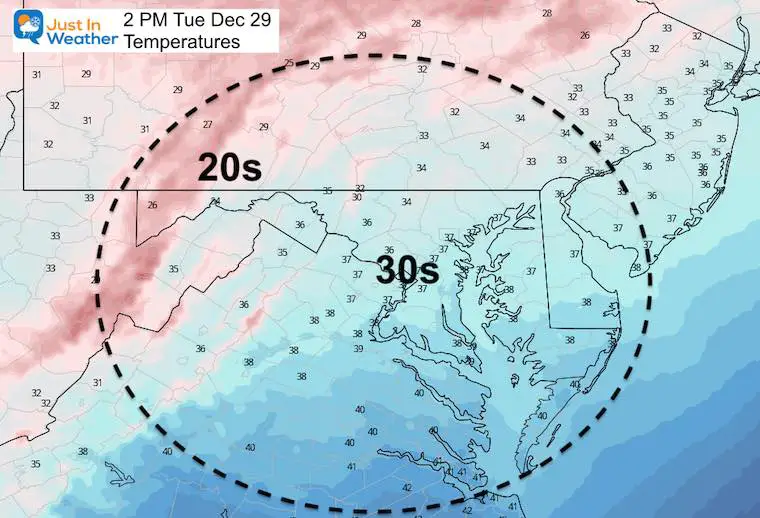 Wind Chills will feel about 1o to 15 degrees colder.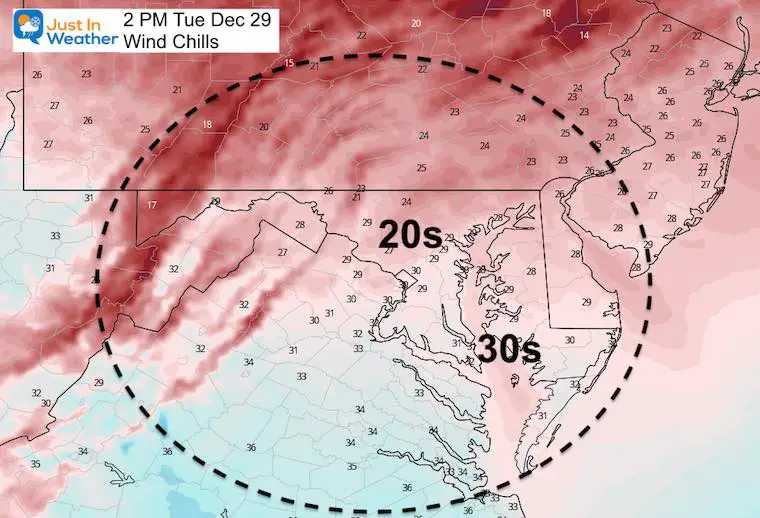 Looking Ahead:
New Year's Eve Day: Light rain showers.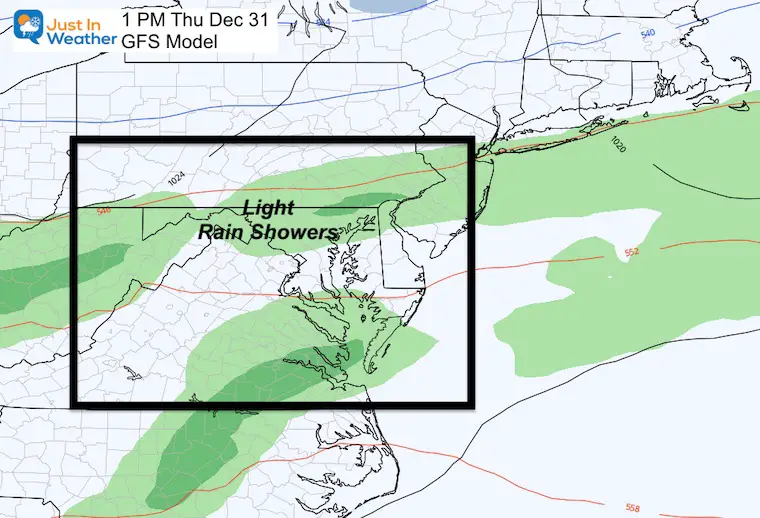 New Year's Day Storm —> slider
This may start early in the day with some freezing rain and icing in the normally colder suburbs and mountain region. That icing will shift through central PA and metro New York while we get a chilly rain to last all day.
Jumping To Sunday
Last night I mentioned this event in my report. The European Model has brought this Low Pressure even closer (north).  The energy is still split, but I am watching this trending together.  At this point, it's worth considering a chance for light snow or mix during the day.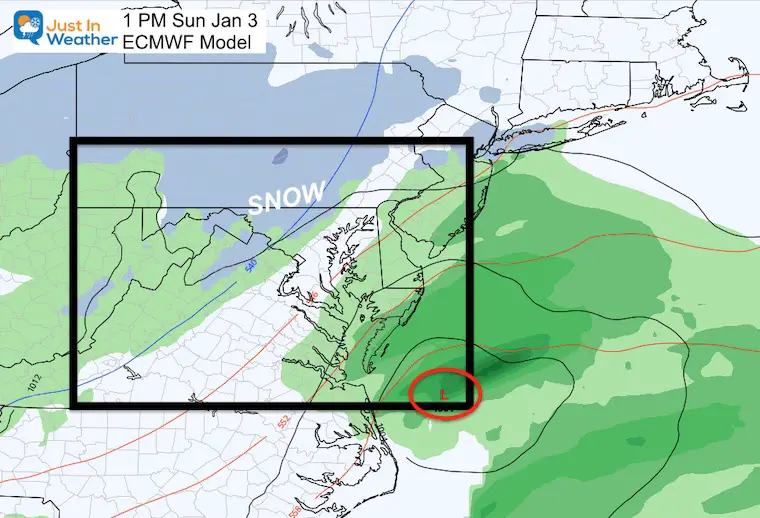 Temperature Outlook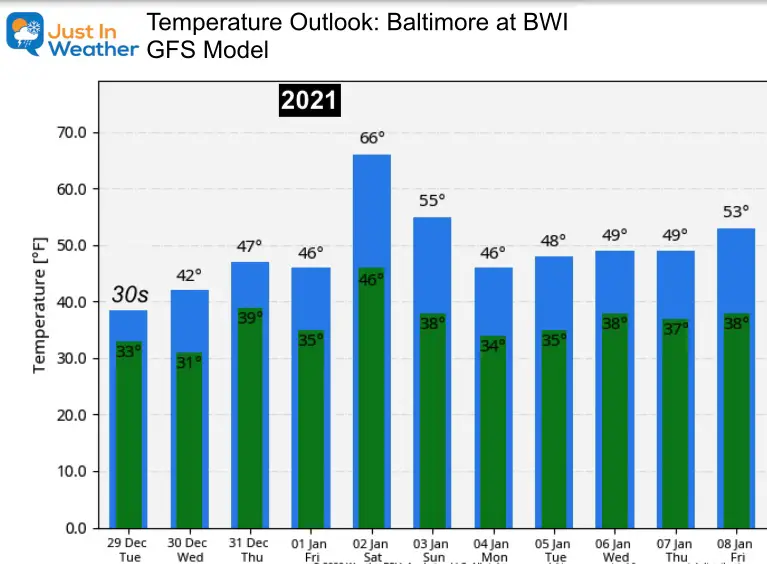 YOUR INTERACTIVE WEATHER PAGES
14 Local Maryland Pages (and York PA)
We have made a page for Maryland Weather which gives you the current conditions for 14 present area locations.
Local Hourly Forecasts and Local Radar
Central Maryland
Delmarva
Pennsylvania

FITF Shop Open
My 'bonus' daughter Jaiden and wife showing off our popular Maryland Hoodies. Unisex and women's items all produced in Maryland.
Click here to see this and many other new items.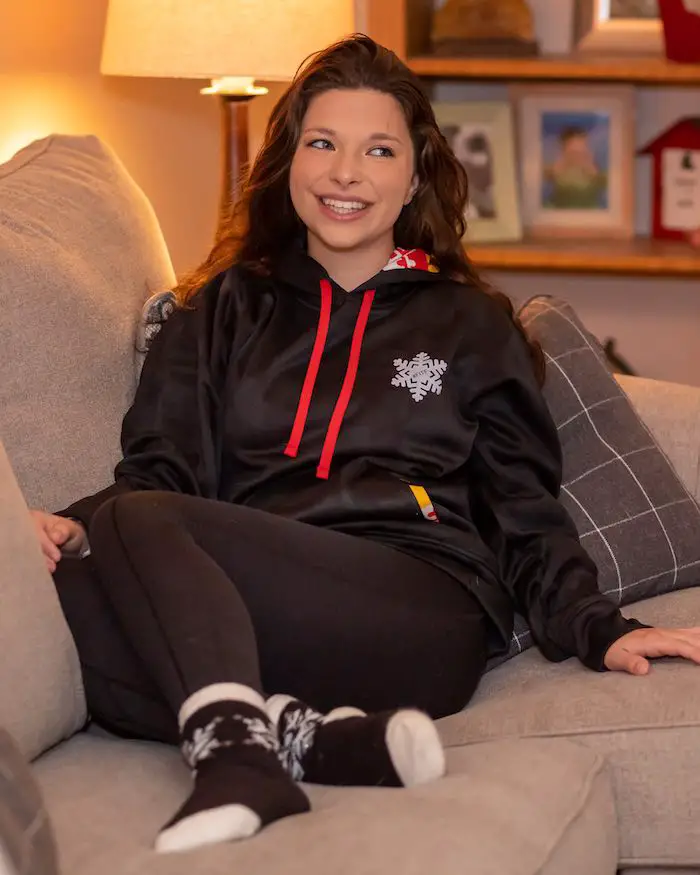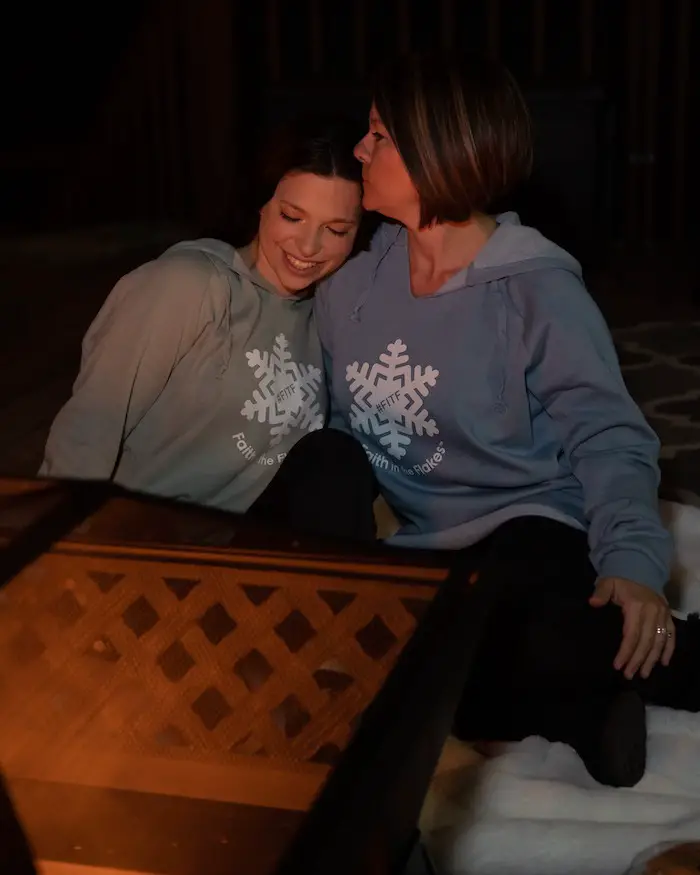 Also see:
Maryland Weather Page
I wanted to keep it simple. Just the basics for a quick view at any time.
Please share your thoughts, best weather pics/video, or just keep in touch via social media
---
Email Updates
Please make sure you sign up (above or click here to sign up for email alerts…. ) for my newsletter. This way you will get an email to make sure you are notified of each post.
---
Just In Power Kids:
A portion of proceeds go to our programs Providing FREE holistic care for kids in cancer treatment and up to 5 years post treatment and caregivers.
New Caps and Hats