December 28 2020
We have a warm patten ahead for the start of the new year.  But it is not here yet, and there will be some battle before it arrives, and to break it down.  I wanted to state that as we are rolling into winter and don't want you to be lulled but broad brush outlook.
For starters, we will have some gusty winds over the next two days.  This is the final push of cool air, before the next storm that should bring a warmer rain later this week.  Within that storm, there is a signal that New Year's Day might start with some freezing rain and ice. But the first week to 10 days of early January will be mild. Then, an expected split of the Polar Vortex might usher in the full force of winter.
What you will see below:
This Morning's Weather
Short term forecast through Tuesday
Wind Widget Interactive Forecast
Storm Animation
Snapshot of possible New Year's Day morning ice
Temperature Outlook: Mild start to January has an end in sight
Morning Surface Weather
A little band of snow passed through central PA this morning. Gusty winds will be mild today, but the cold front brings back a colder push tonight. That front should be dry.  The cool down will only last two days.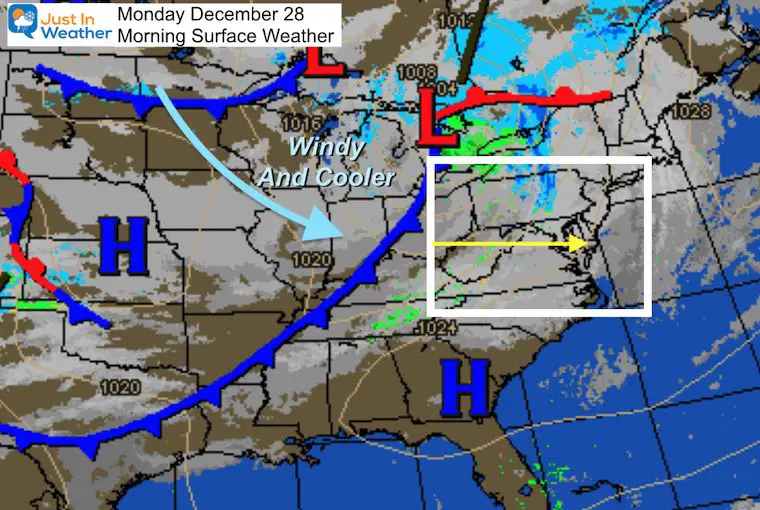 Morning Temperatures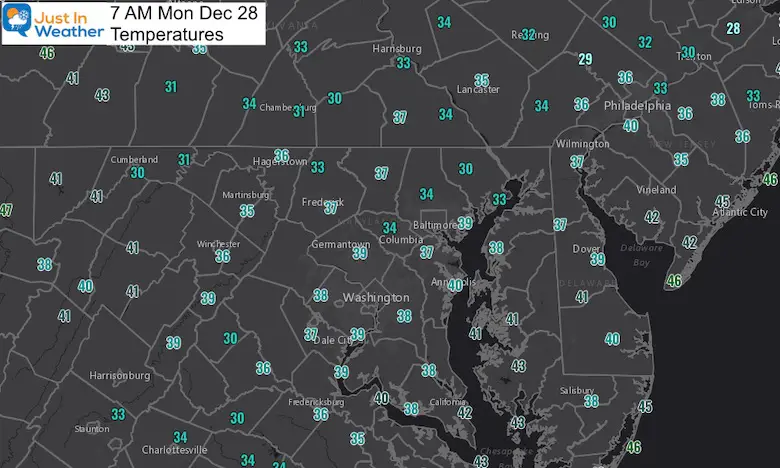 Afternoon Temperatures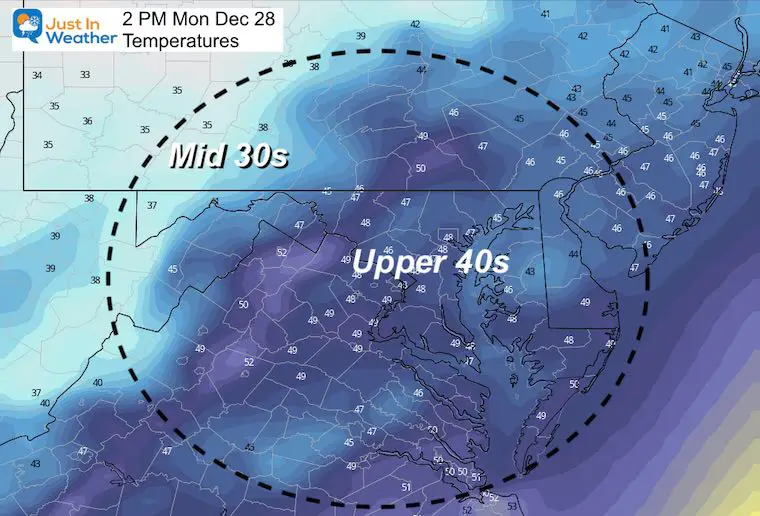 Forecast Snapshot

Tuesday
Morning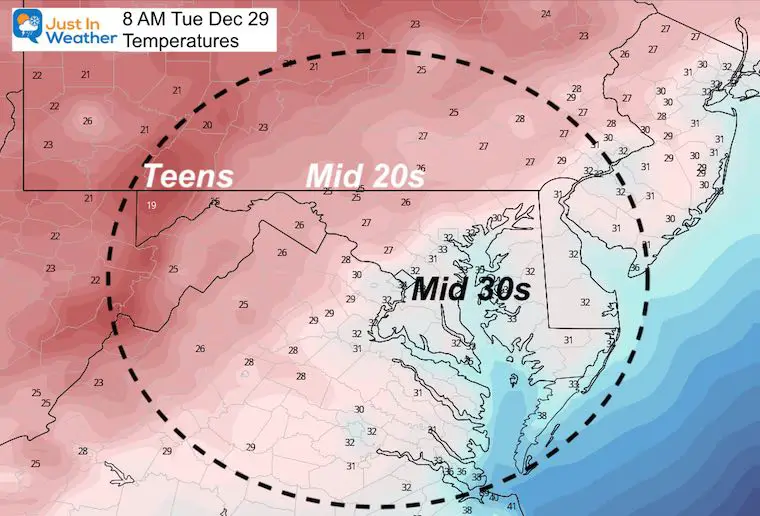 Wind Forecast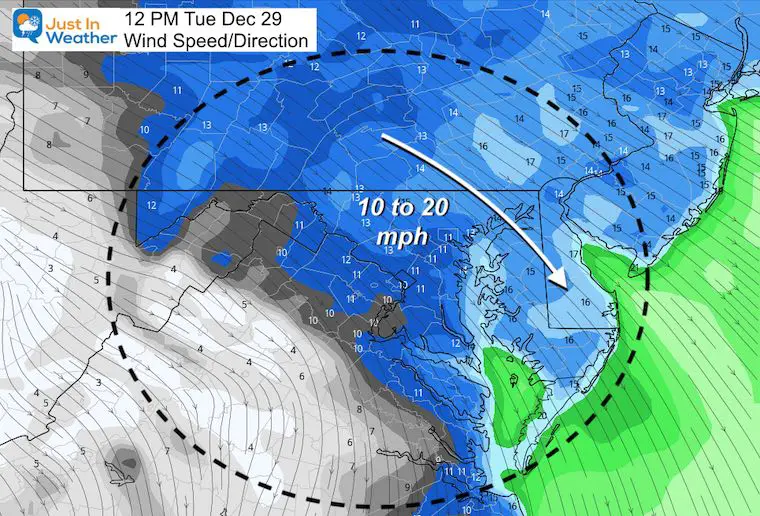 Afternoon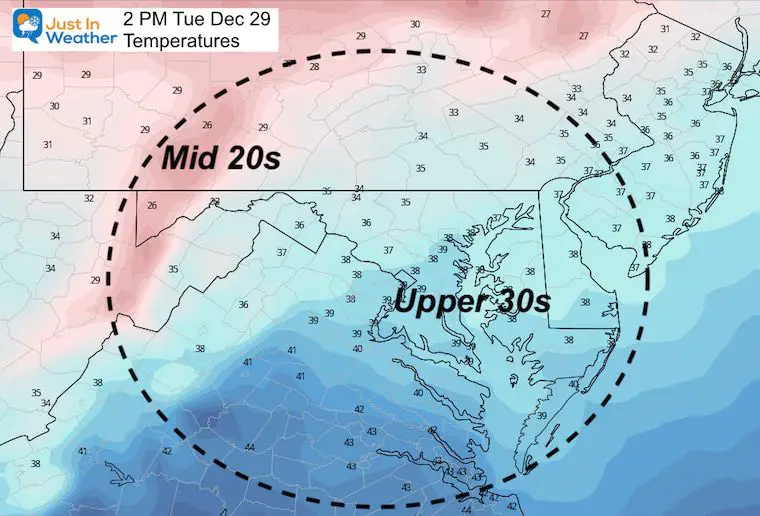 Wind Widget (Interactive)
Storm Animation
New Year's Day Morning Ice?
This snapshot suggests a lagging cold front will develop freezing rain, before the main storm and push of warmer air takes over.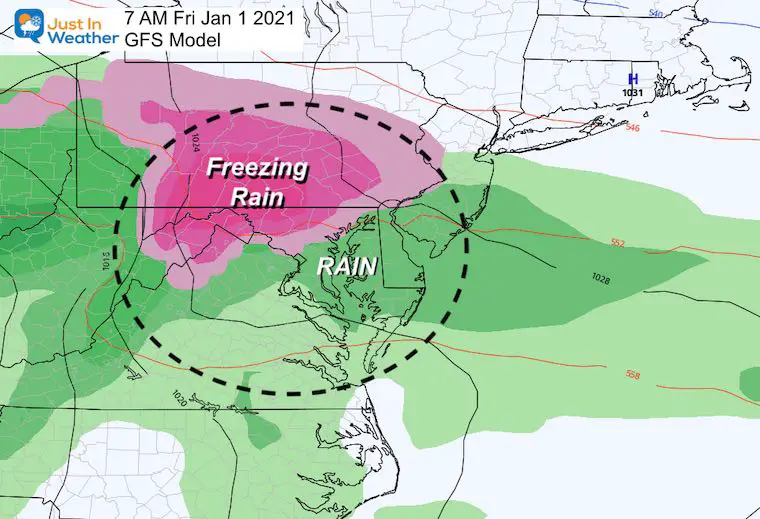 Temperature Outlook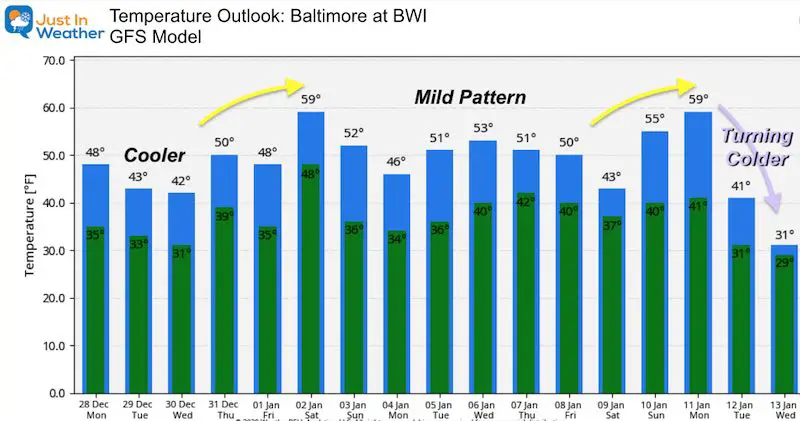 Read More About The Outlook

Tl;dr
Too long; didn't read
Quick summary: Gusty winds star the week. Mild today, colder tomorrow.
Rain arrives Thursday, but some ice may develop inland Friday morning. Then, the first week of January will be mild (50s). Much colder winter weather is expected to return around January 10 to 12.
YOUR INTERACTIVE WEATHER PAGES
14 Local Maryland Pages (and York PA)
We have made a page for Maryland Weather which gives you the current conditions for 14 present area locations.
Local Hourly Forecasts and Local Radar
Central Maryland
Delmarva
Pennsylvania

FITF Shop Open
My 'bonus' daughter Jaiden and wife showing off our popular Maryland Hoodies. Unisex and women's items all produced in Maryland.
Click here to see this and many other new items.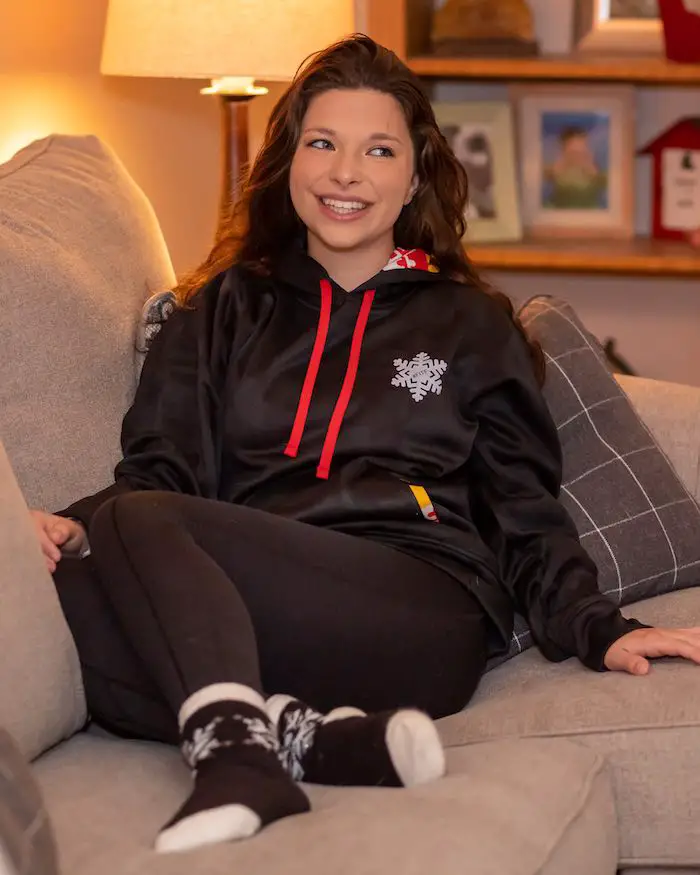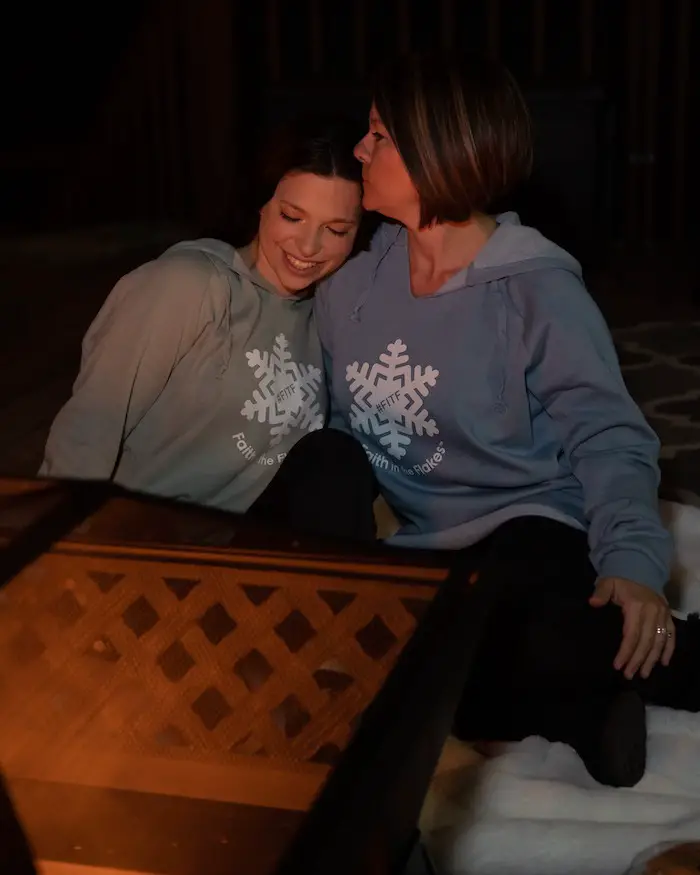 Also see:
Maryland Weather Page
I wanted to keep it simple. Just the basics for a quick view at any time.
Please share your thoughts, best weather pics/video, or just keep in touch via social media
---
Email Updates
Please make sure you sign up (above or click here to sign up for email alerts…. ) for my newsletter. This way you will get an email to make sure you are notified of each post.
---
Just In Power Kids:
A portion of proceeds go to our programs Providing FREE holistic care for kids in cancer treatment and up to 5 years post treatment and caregivers.
New Caps and Hats