Wednesday December 16 2020
Today is our storm day.  We will get snow and ice, along with possible flooding in southern Maryland. This is going to be a very strong and impactful storm! Yes, there are some changes since my Final Call For Snowfall. I will explain in detail below.
Winter Storm Alerts
Winter Storm Warning: Most likely Over 4" Snow. Some also get a lot of ice, others push over 10"
Winter Weather Advisory: Start as snow, mix with ice, then rain, then back to snow tonight. Total 1" to 4"
Flood Watch:
High Winds: Could gust over 40 mph, with gusts to 50 mph on Delmarva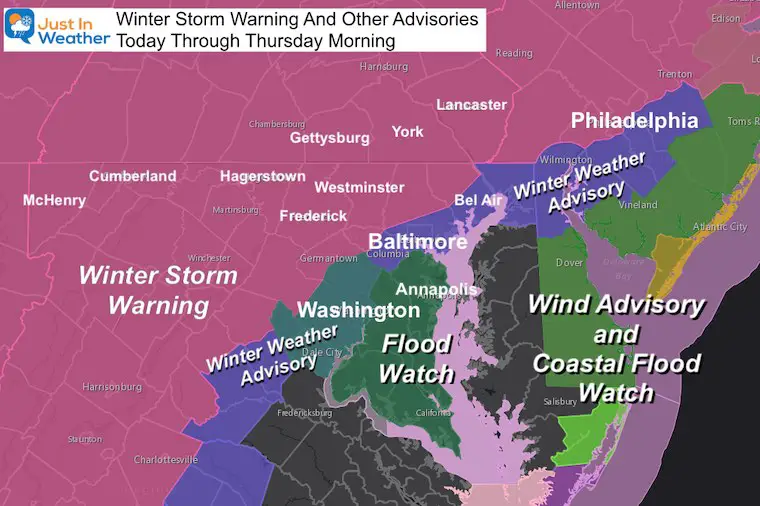 Quick Notes Then Maps Below:
This is the largest storm we've seen in 2 years or more!

Regardless of my forecast, some will call this a bust.

My snow call was lower than most models and NWS. The latest NWS forecast did drop just under my call in some areas. I will compare below.

Arrival: Within an hour or two of noon.  Virga on radar will make this hard to pin down.

After the snow 'breaks through' the virga, the intensity will pick up quickly.  

The biggest snow and ice impact will be 2 PM to 6 PM for most areas.

Ice Mixing: That will spread mid afternoon to Midnight.

 

If you get in this, it will keep you snow totals on the lower end or perhaps just under my final call.
Central Maryland/Capital Beltway: START as snow and END as snow overnight.

 

Icy mix will last a few hours and cut down on final totals.

Central Maryland/Metro Baltimore: May get the bulk of snow overnight. Temps will drop below freezing for Thursday morning.
Morning Set Up:
Storm Map: Cold air moving in from High Pressure in Canada.
Storm located off Louisiana coast. *I highlighted that as a prime storm location in my winter outlook.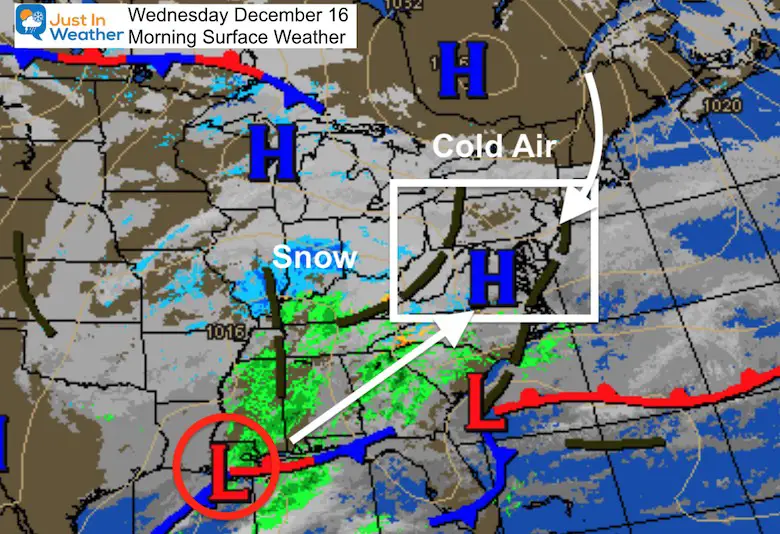 Temperatures
There is plenty of cold air in place. But it is also dry. That will be important with the leading edge of snow arriving (virga)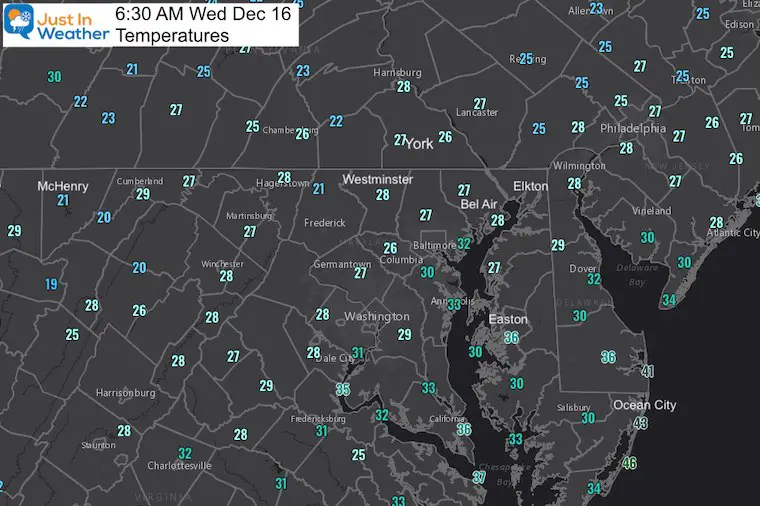 Radar Snapshot
The leading edge of snow will not reach the ground. This is virga. It snows at cloud level but sublimates.  That helps to saturate the layer and make it a little colder.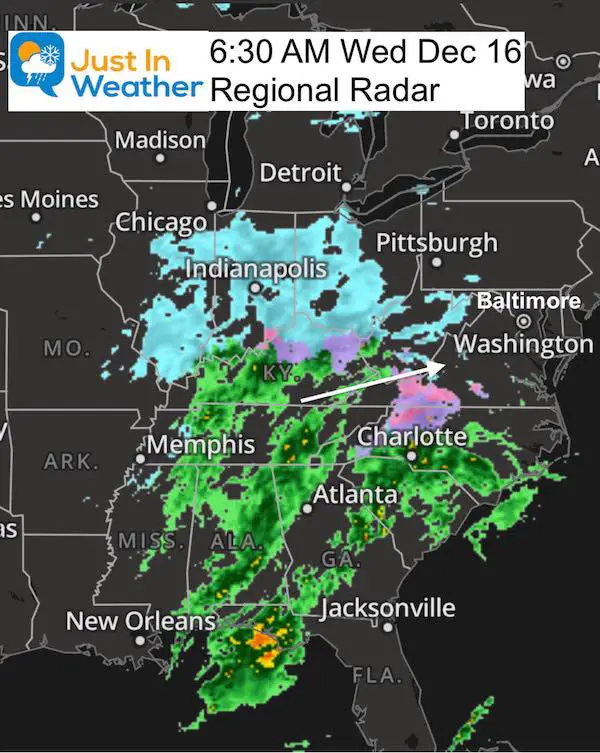 The leading edge is virga. That is snow falling from the clouds, but sublimating in the dry air.  WE could see virga for the first 1 to 2 hours as this reaches us today.
Simulation Radar Arrival —-> slider
This is the HRRR Model.  Notice the mixing oof sleet/ice. This transition is THE HARDEST THING TO FORECAST. That is where the 'bust potential' lies.
Temperatures At 4 PM
(pinch to zoom in an read the numbers on a phone)
This is critical to watch for icing in the mix Zone.
NWS Ice Forecast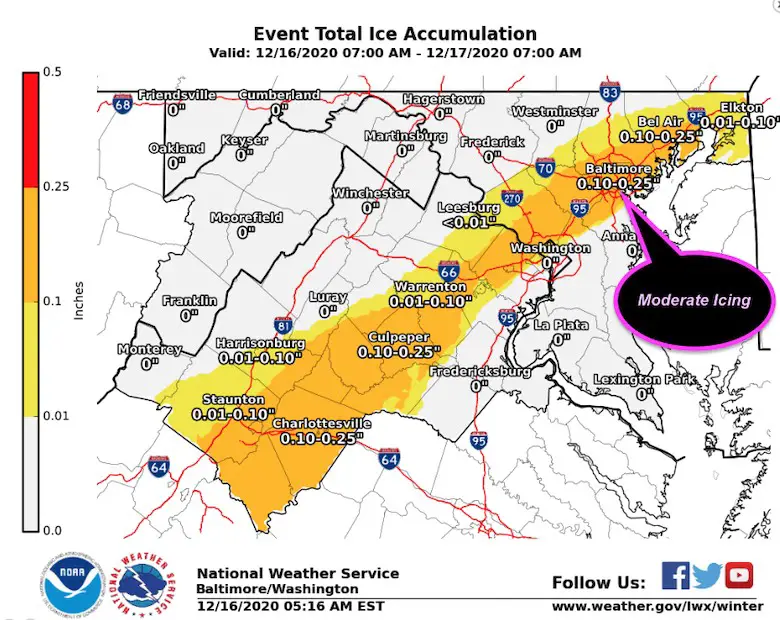 Simulation Radar ECMWF Model —> slider
The transition is the hardest part to forecast. There will be sleet and ice expanding north.
Northern Zones (originally expecting 10″+) will remain below freezing for the full event. This means a layer of ice in between the first and second round of snow.
The highest elevations will get the most snow!
Temperatures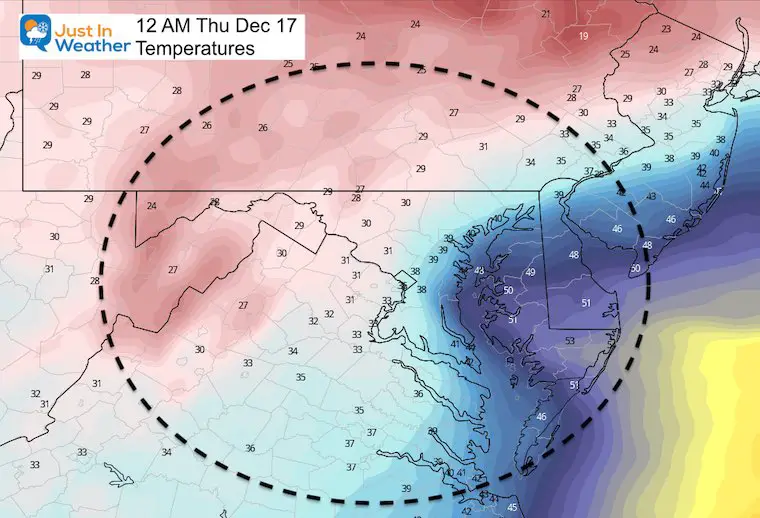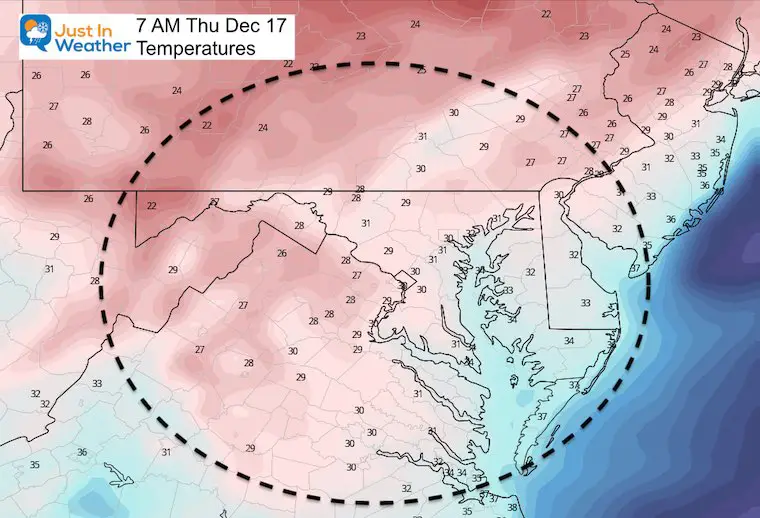 What To Expect
The final push of cold air an snow should result in more accumulation on the back end.  Since some of the initial snow will melt, your final snow may be lower than the total that falls.
Thursday morning: Roads will be icy. State Crews will be working main roads first.
Snow Maps
National Weather Service Maps
These have been dropped down a few inches where more sleet will mix in.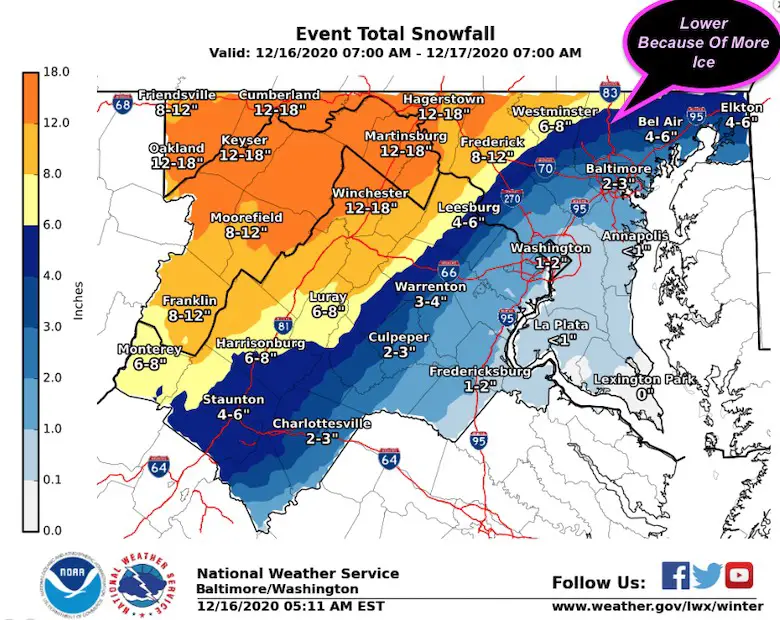 My Final Call (From Yesterday)
I should have updates, but I need to stand by my call when you grade me.
I will not hide from my  'Final Call'. But I'd expect most to verify on the Low End thanks to icing.
Expect the LOW END or JUST BELOW in Central Maryland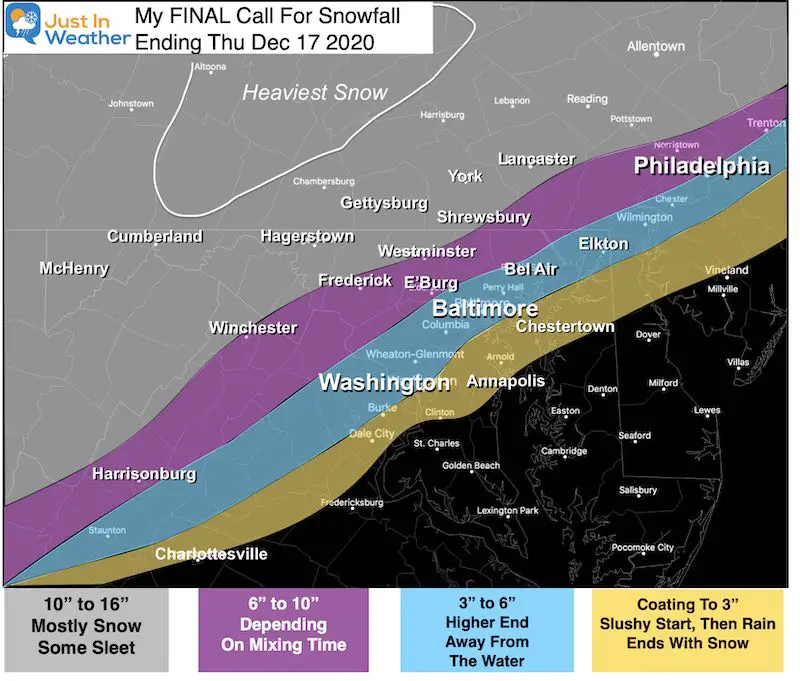 Temperature Outlook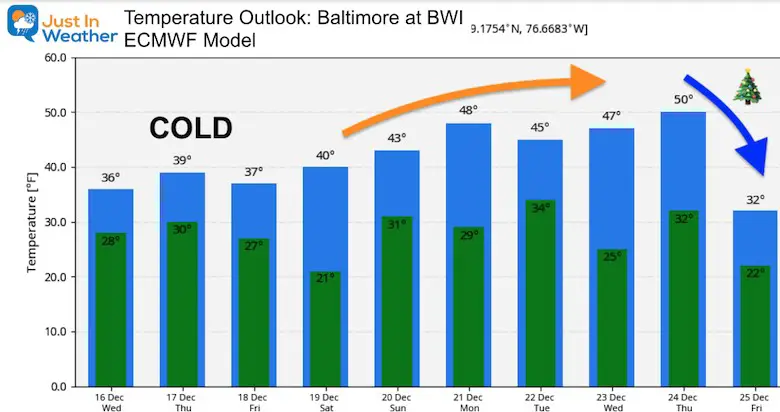 Also see:
FITF Shop Open
My 'bonus' daughter Jaiden and wife showing off our popular Maryland Hoodies. Unisex and womens items all produced in Maryland.
Click here to see this and many other new items.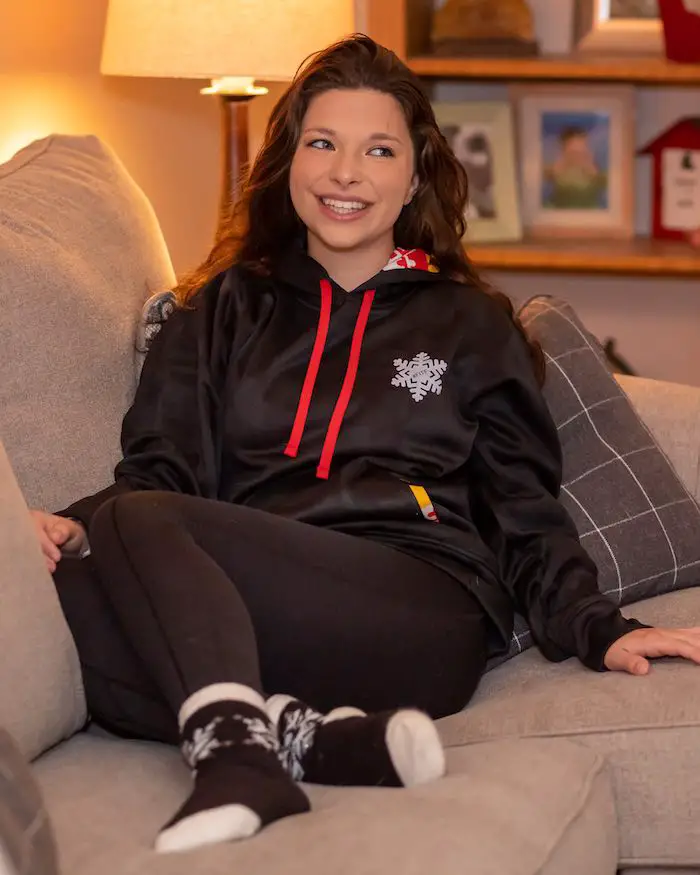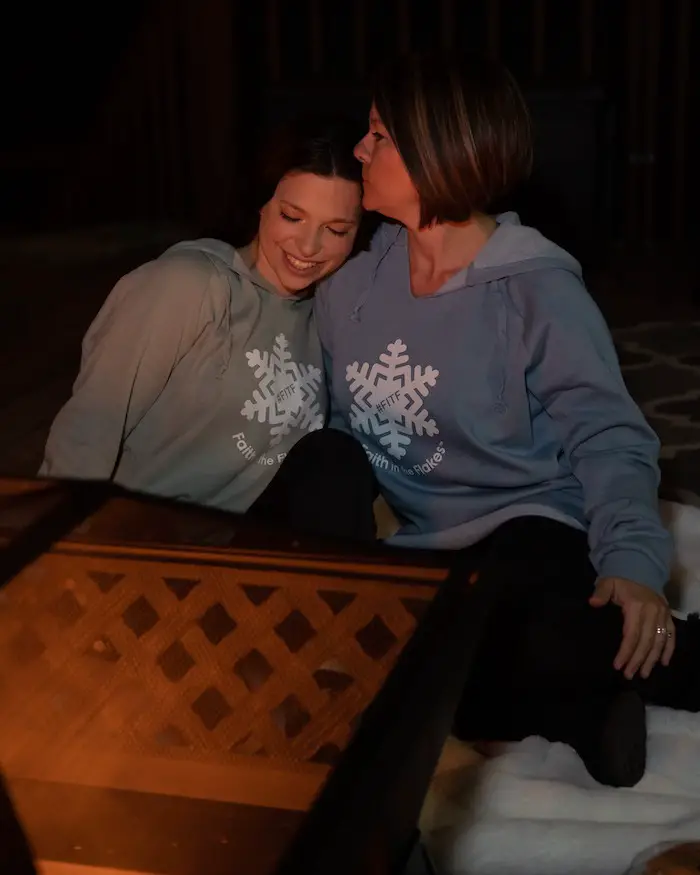 YOUR INTERACTIVE WEATHER PAGES
14 Local Maryland Pages (and York PA)
We have made a page for Maryland Weather which gives you the current conditions for 14 present area locations.
Local Hourly Forecasts and Local Radar
Central Maryland
Delmarva
Pennsylvania

Maryland Weather Page
I wanted to keep it simple. Just the basics for a quick view at any time.
Please share your thoughts, best weather pics/video, or just keep in touch via social media
---
Email Updates
Please make sure you sign up (above or click here to sign up for email alerts…. ) for my newsletter. This way you will get an email to make sure you are notified of each post.
---
Just In Power Kids:
A portion of proceeds go to our programs Providing FREE holistic care for kids in cancer treatment and up to 5 years post treatment and caregivers.
New Caps and Hats