Sunday December 6 2020
If you have clouds this morning, they should fade away, but the sun will come with cold winds.  We are in the grip of a true winter air mass that will stay for a few days.  This is what was pulled in behind that storm that gave us heavy rain and a thump of heavy snow in New England.
Another piece of energy will be riding through Monday morning with some light snow for our southern sections.
Recapping (New England) Snow on Saturday 
Up to a foot of snow fell across central Massachusetts. Central Connecticut had 3 to 6 inches, while metro Boston saw 2 to 4 inches of snow.  At points, this fell at 1 to 2 inches per hour. It was quite a storm our region missed the wintry part, but it's early in winter.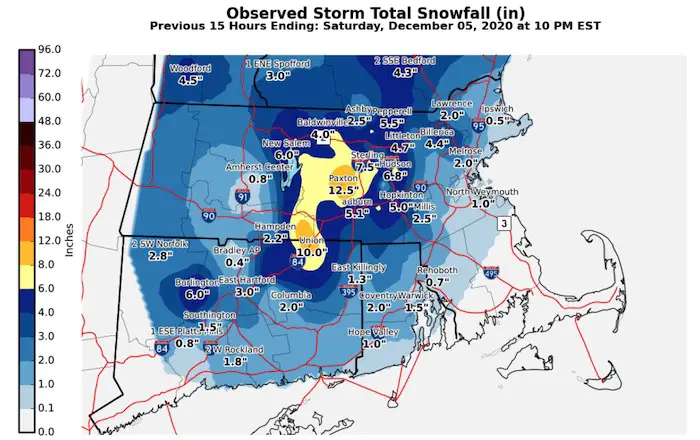 Morning Surface Weather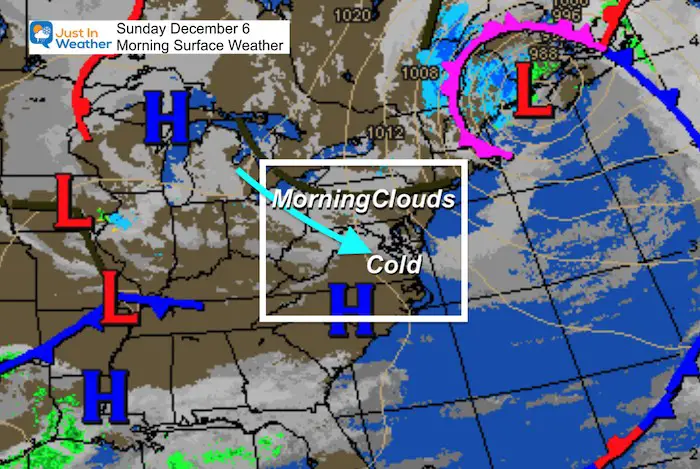 Temperature Forecast Today
These numbers are close to the morning lows, as thermometers will not move much today.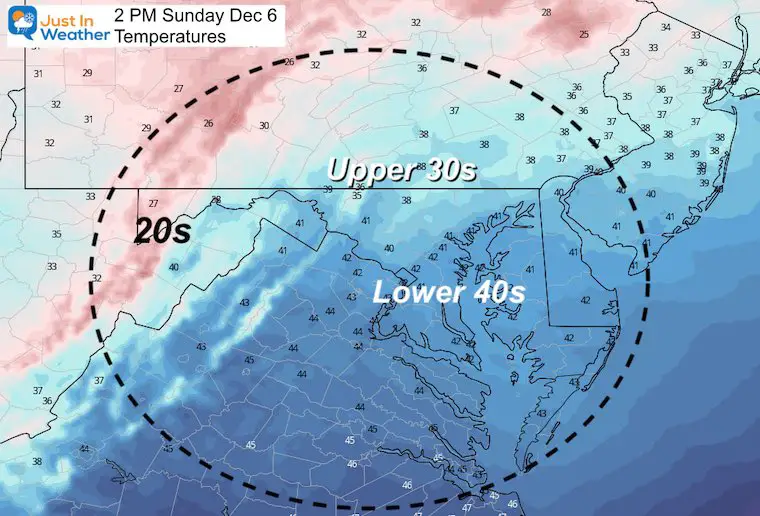 Forecast Snapshot

Monday Morning Light Snow?
Weather systems are all about timing. Here the upper level energy and core of cold air will barely connect. There they do, a little light snow will develop for a few hours Monday morning, and the models appear to be agreeing that it will reach southern Maryland.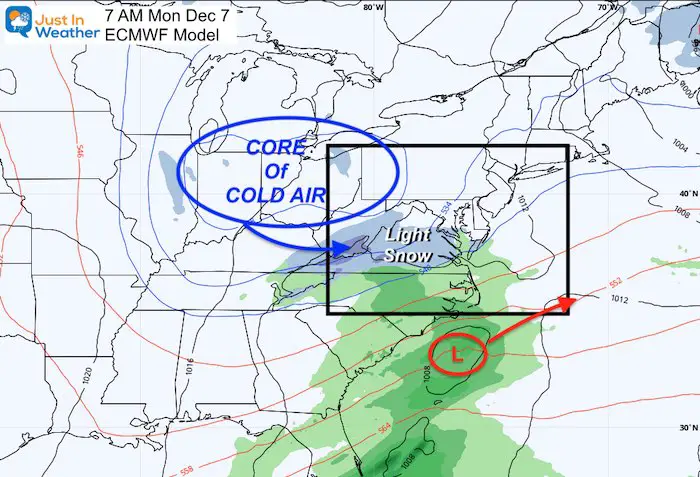 Monday Morning Snow Model Agreement —> slider
Light snow in southern Maryland showing up on all models.
This appears to be light, and maybe a dusting to maybe 1/2 inch in spots. I will have a more detailed look at this in my evening report.
Temperatures 
Morning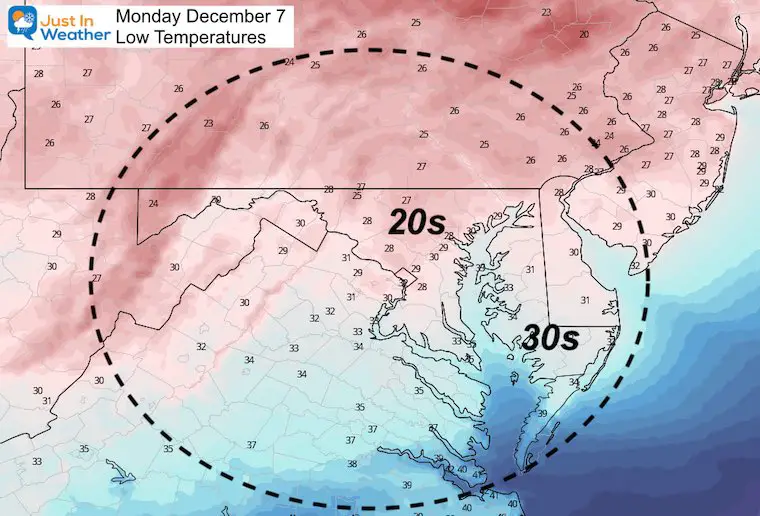 Afternoon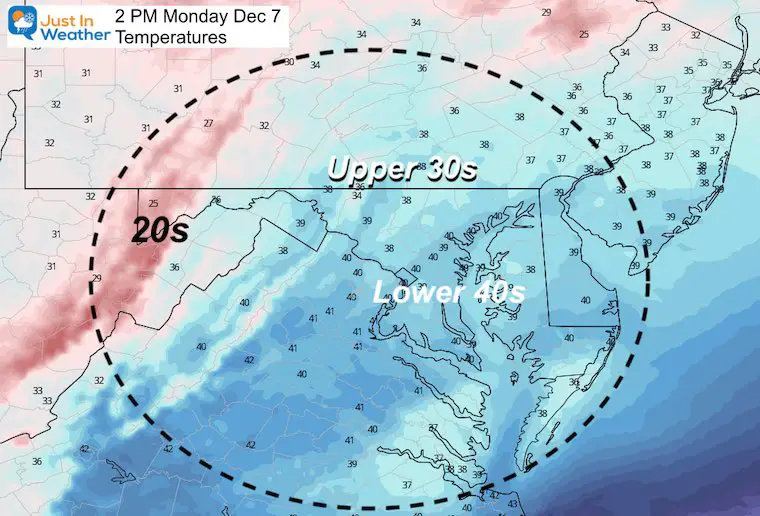 Temperature Outlook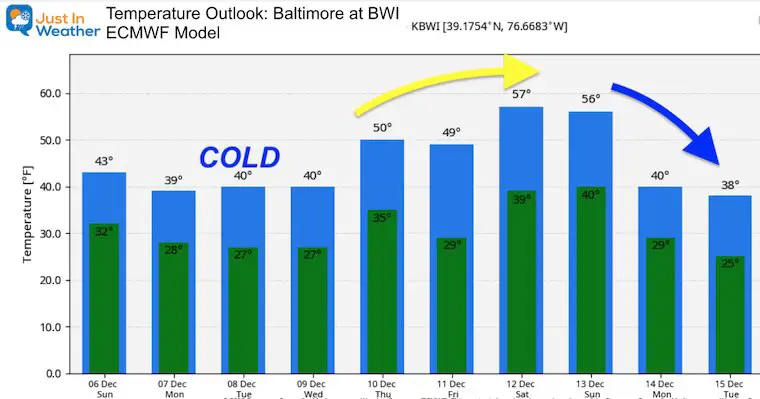 FAITH IN THE FLAKES STORE OPEN
My 'bonus' daughter Jaiden is showing off our popular Maryland Hoodie. Click here to see this and many other new items.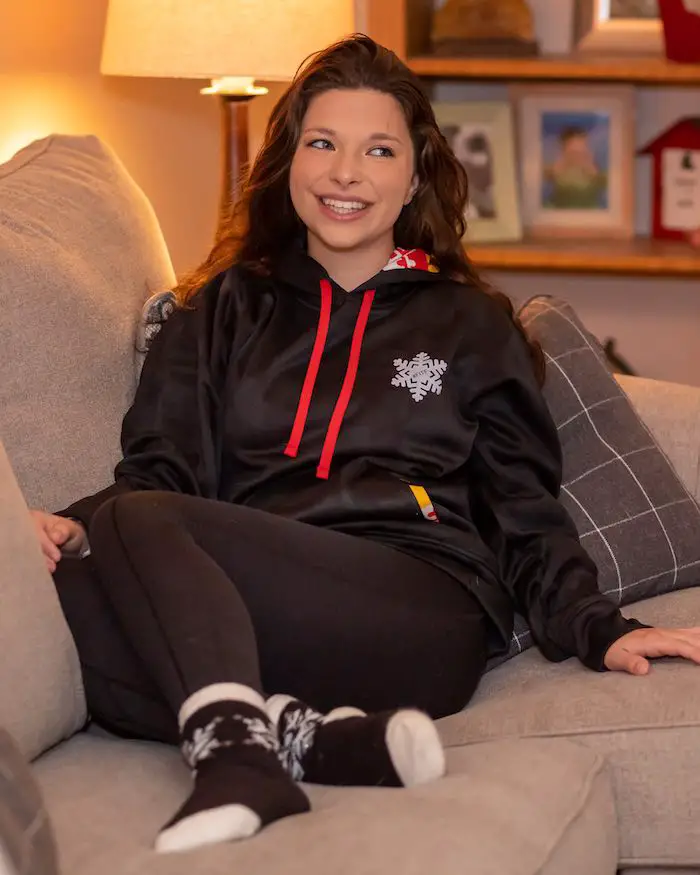 Most items are unisex, but the women in my life make the new ladies' hoodies look so good.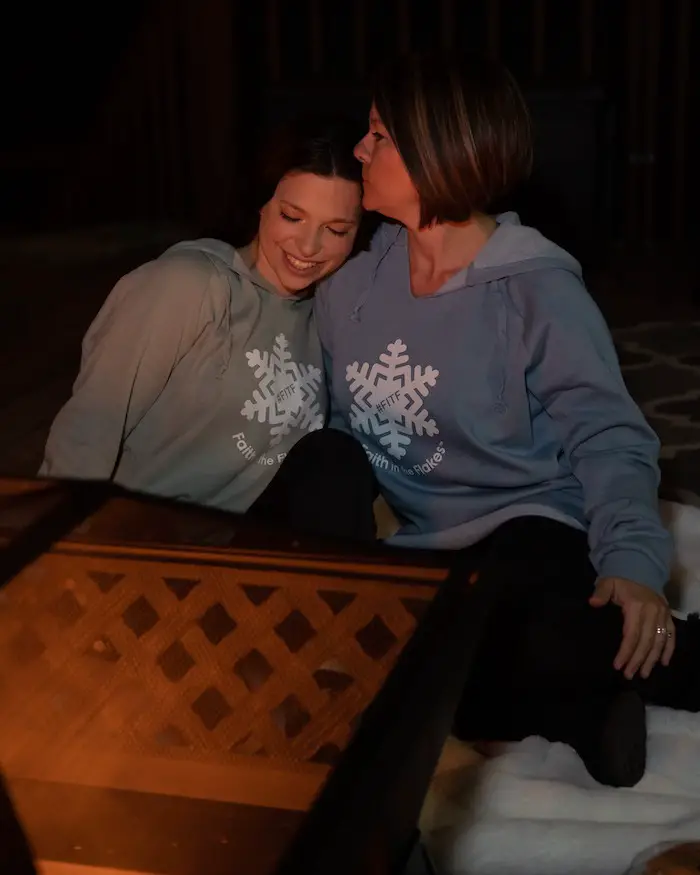 Also See:
December Climate, Sun Data, Solstice, ISS Flyovers, Moon, Planets, and The Great Conjunction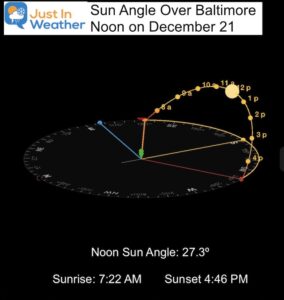 YOUR INTERACTIVE WEATHER PAGES
14 Local Maryland Pages (and York PA)
We have made a page for Maryland Weather which gives you the current conditions for 14 present area locations.
Local Hourly Forecasts and Local Radar
Central Maryland
Delmarva
Pennsylvania

Maryland Weather Page
I wanted to keep it simple. Just the basics for a quick view at any time.
New Caps and Hats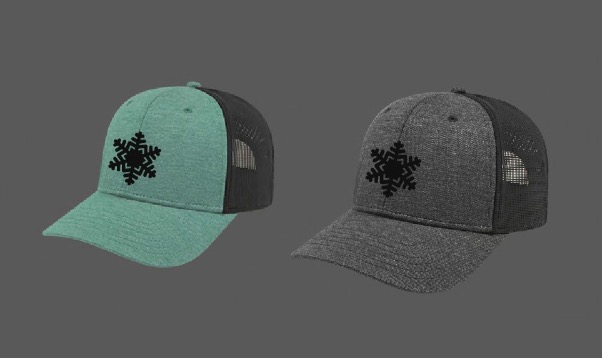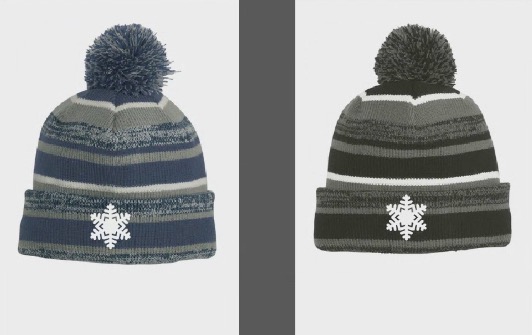 My Final Winter Outlook: Snow Forecast

Please share your thoughts, best weather pics/video, or just keep in touch via social media
---
Email Updates
Please make sure you sign up (above or click here to sign up for email alerts…. ) for my newsletter. This way you will get an email to make sure you are notified of each post.
---
SNOW DAYS ARE STILL A THING
(Outside of Howard County, MD in COVID Distance Learning
Just In Power Kids:
A portion of proceeds go to our programs Providing FREE holistic care for kids in cancer treatment and up to 5 years post treatment and caregivers.