Monday November 23 2020
Rain fell overnight, but most of it is already done. So if you get out early, the ground might be wet. But wait a little longer and it will dry out with strong, gusty winds.  Temperatures will be getting cooler, as we have already seen our high temperatures for the day.
We have a roller coaster ride of weather with a quick cool down, then by Thanksgiving more rain with warmer temps, only to cool down next weekend. The outlook (I wrote about last night), brings us a stronger storm ending the weekend that could be a pattern changer for a cold start to December.
Quick note: If you are participating in a virtual Turkey Trot, consider the high chance for rain Thursday morning.
Monday Morning Set Up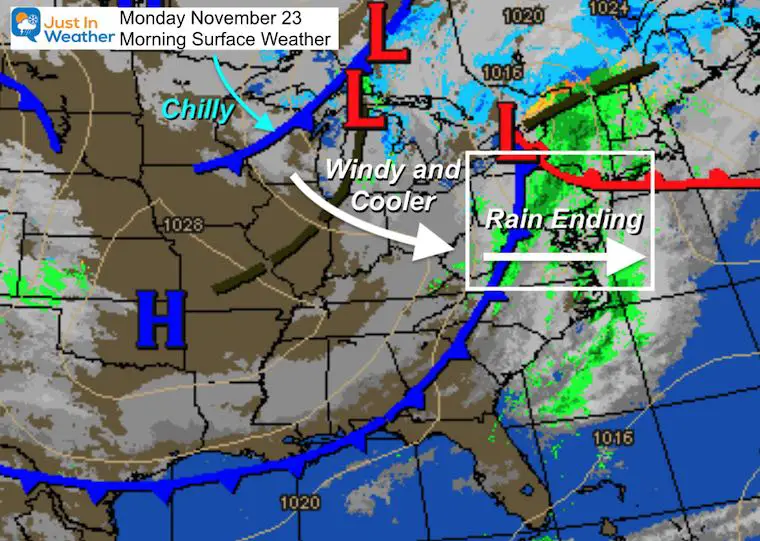 Morning Temperatures 
We will not be this mild this afternoon. That push of colder air will modify a little in the sun, but will be responsible for the stronger winds.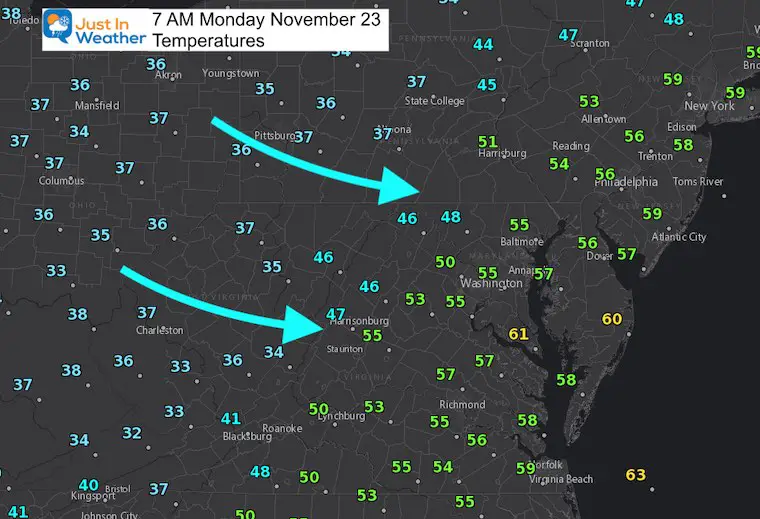 Wind Forecast
Strong winds behind the cold front will gust up to 30 mph.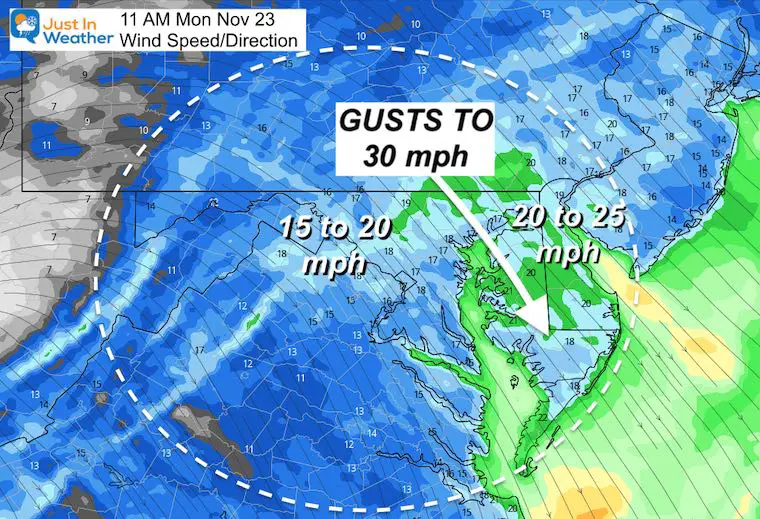 Afternoon Temperatures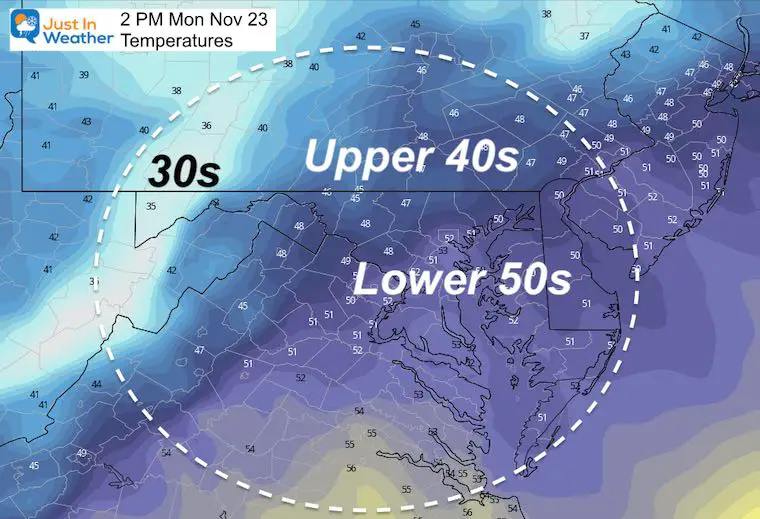 Quick Forecast

Tuesday Temperatures 
Morning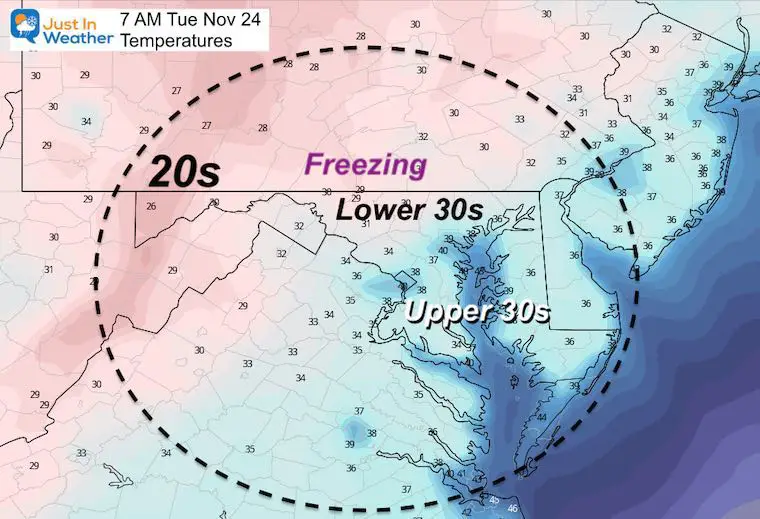 Afternoon
Skipping Ahead To Thanksgiving 
The bulk of the next rain event is likely to bring us rain in the morning on Thursday.  Temps will be mild as we will be on the warmer side of this system, but the wet weather could linger into the afternoon.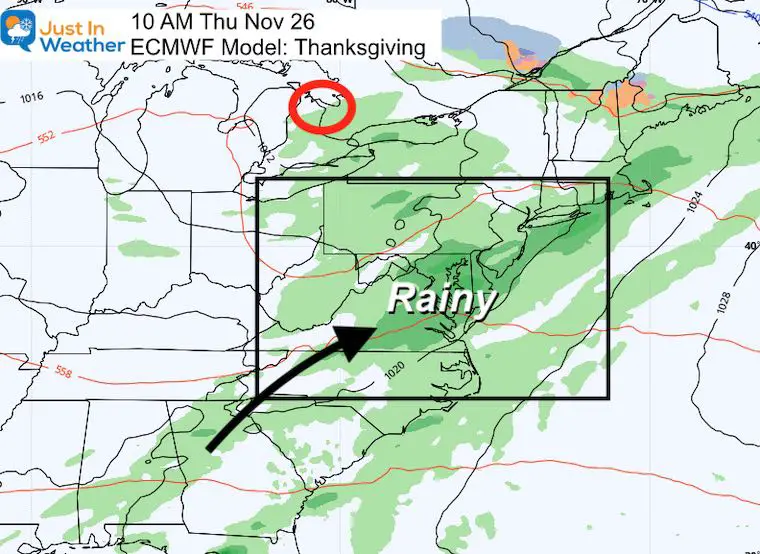 Storm Animation: Thursday To Tuesday
After the rain Thursday, the next storm on Sunday/Monday will be stronger. This is trending colder as well. I would like to see another day to identify if this is a blip or trend. But some interior mountain snow has shown up.  Temps will be getting colder to start December.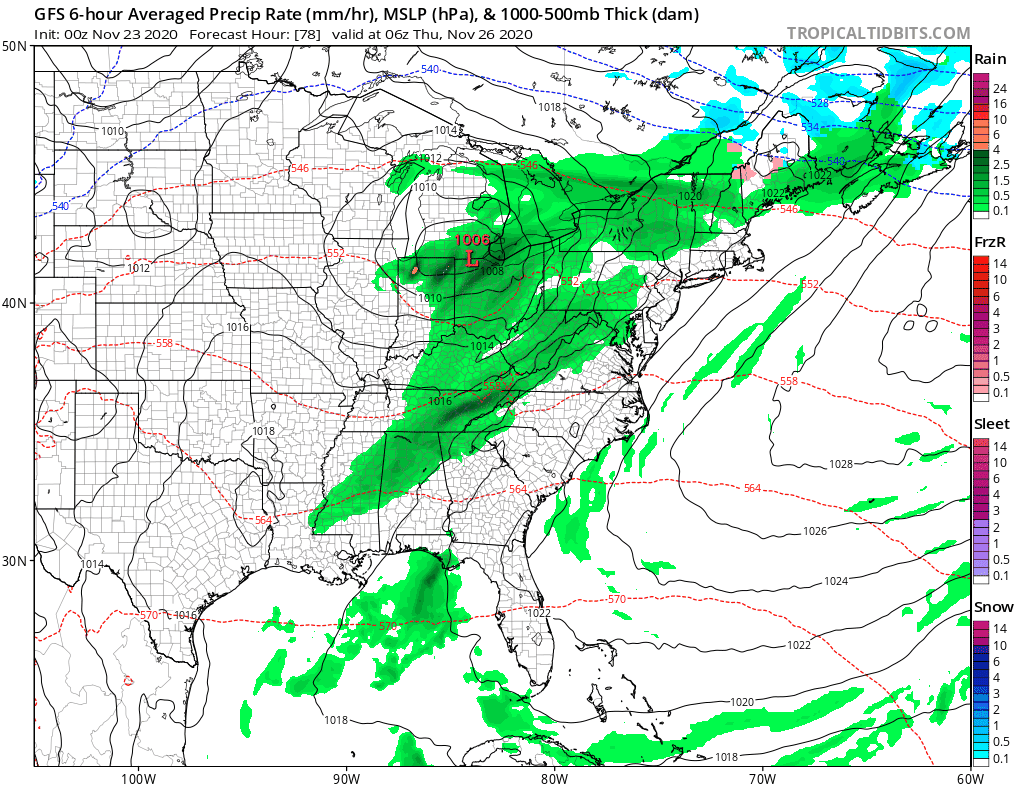 Did you see my last report?  Click here to see
Cold Pattern To Start December Looking More Like Winter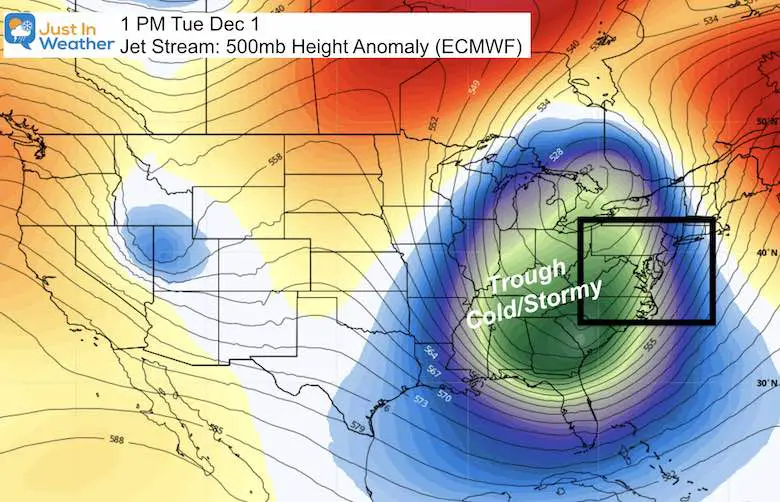 Temperature Outlook: Super Extended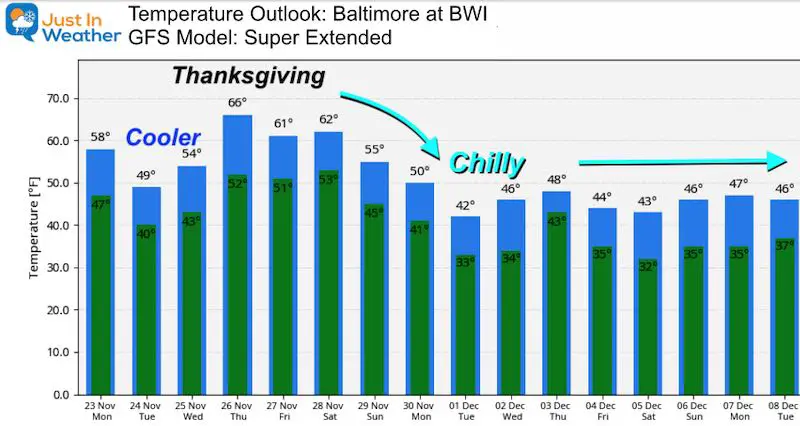 My Final Winter Outlook: Snow Forecast

FAITH IN THE FLAKES STORE OPEN
My 'bonus' daughter Jaiden is showing off our popular Maryland Hoodie. Click here to see this and many other new items.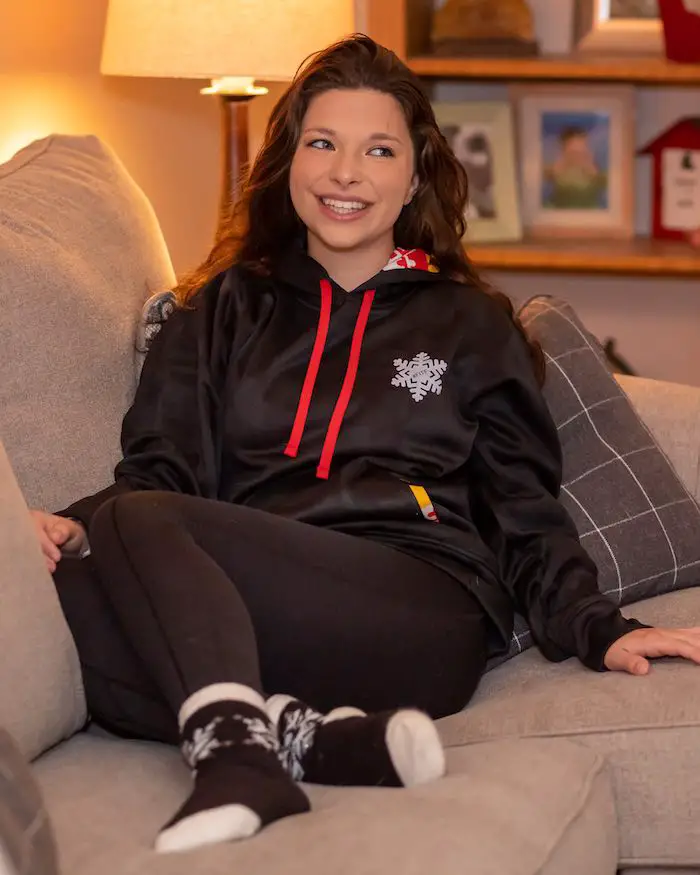 YOUR INTERACTIVE WEATHER PAGES
14 Local Maryland Pages (and York PA)
We have made a page for Maryland Weather which gives you the current conditions for 14 present area locations.
Local Hourly Forecasts and Local Radar
Central Maryland
Delmarva
Pennsylvania

Maryland Weather Page
I wanted to keep it simple. Just the basics for a quick view at any time.
Typical First Frost and Freeze
Please share your thoughts, best weather pics/video, or just keep in touch via social media
---
Email Updates
Please make sure you sign up (above or click here to sign up for email alerts…. ) for my newsletter. This way you will get an email to make sure you are notified of each post.
---
Just In Power Kids:
A portion of proceeds go to our programs Providing FREE holistic care for kids in cancer treatment and up to 5 years post treatment and caregivers.