Sunday November 22
The clouds have dominated our weekend, but now we have the wind from the east. That is a cooler direction with more dampness. The rain will hold off most of the day, but a few spots of drizzle or light showers will develop later this afternoon. The rain will fall overnight and into Monday morning.
The map looks colder and we will have chilly days to start the week. Our outlook for Thanksgiving brings the second rain event, but it a little warmer ahead of it.
Morning Surface Weather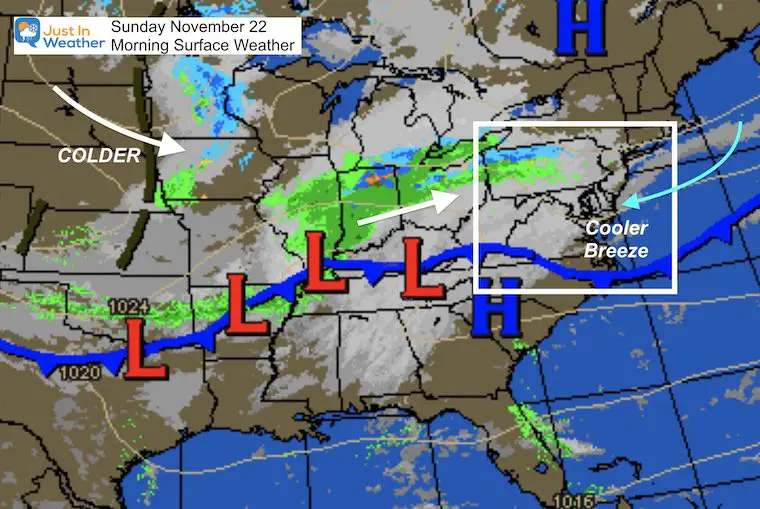 Satellite Loop
Plenty of cloud cover flowing our way today.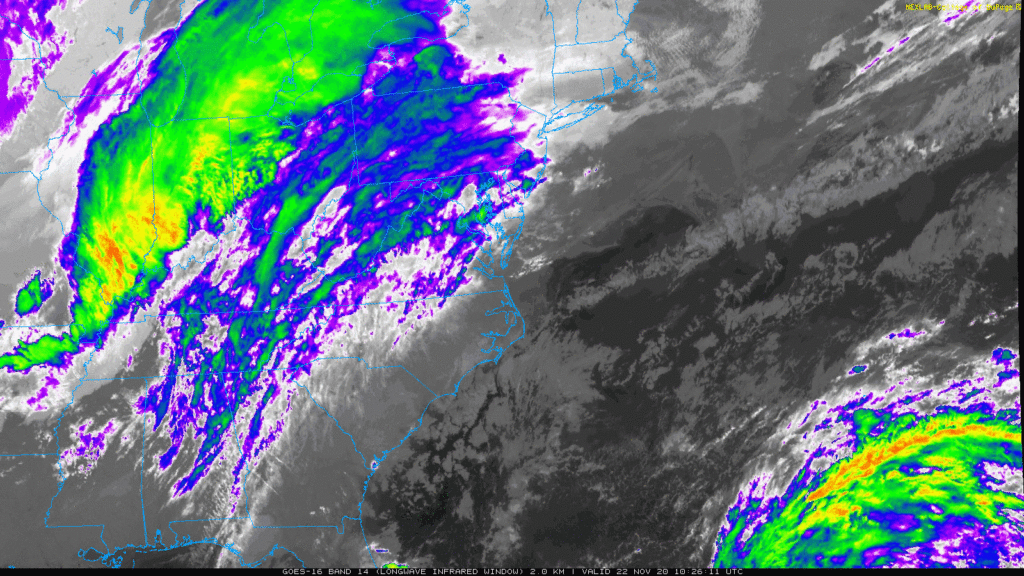 Morning Temperatures 
Sunday Wind Flow
The clouds are moving in from the southwest, but the wind at the surface is from the east, off of the ocean.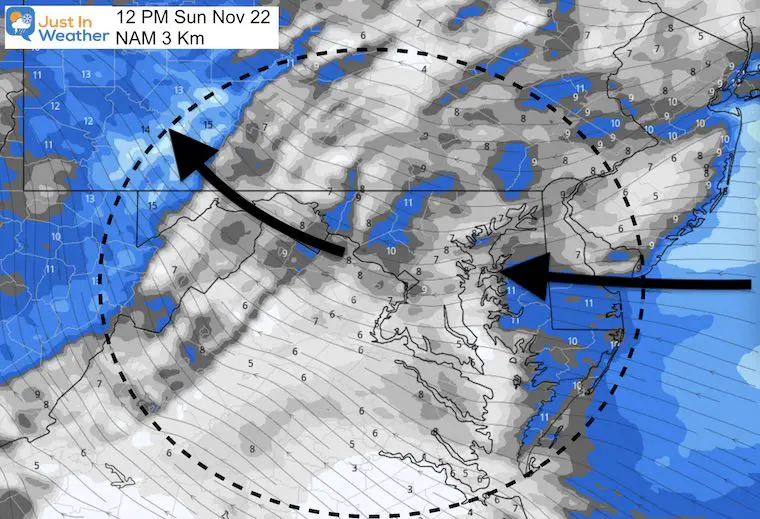 Afternoon Temperatures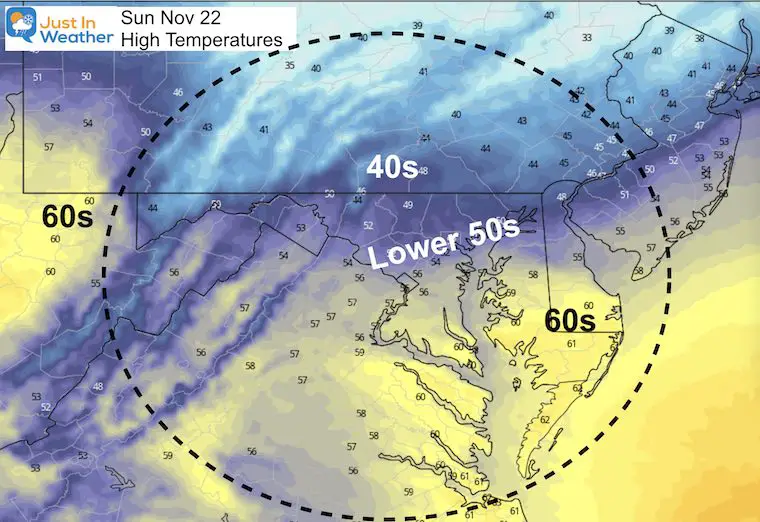 Forecast Snapshot

Rain Animation
This is not exactly the same, but there is a similarity:  Rain tonight, ends Monday morning.
Rain Wednesday night will become heaviest Thanksgiving morning. However, showers may linger into the afternoon.
Monday Temperatures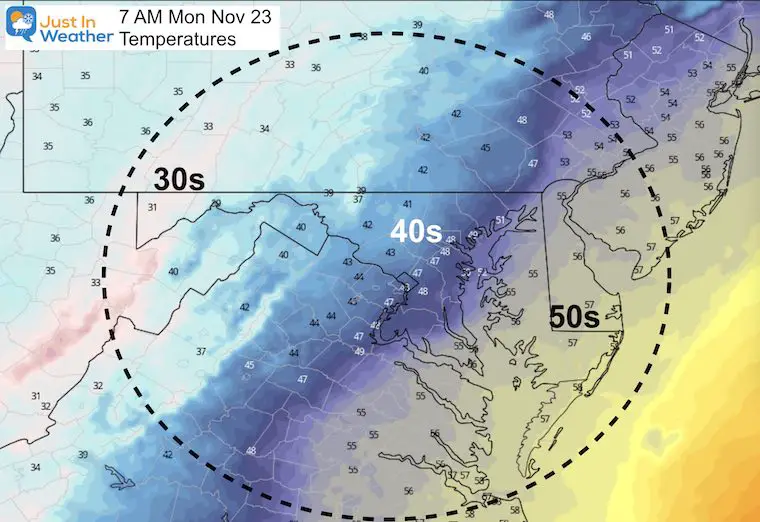 Temperature Outlook 
My Final Winter Outlook: Snow Forecast

FAITH IN THE FLAKES STORE OPEN
My 'bonus' daughter Jaiden is showing off our popular Maryland Hoodie. Click here to see this and many other new items.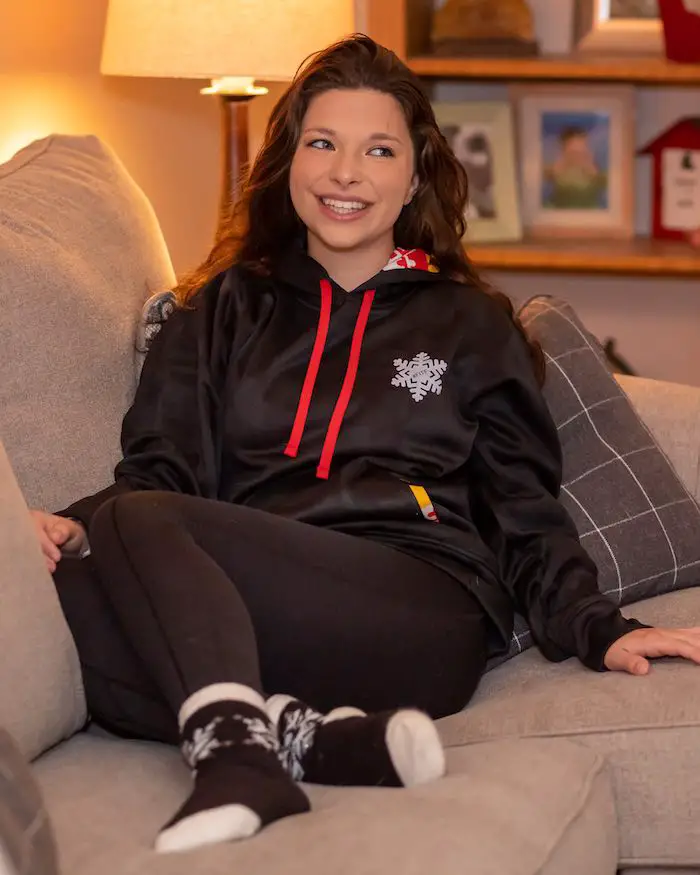 YOUR INTERACTIVE WEATHER PAGES
14 Local Maryland Pages (and York PA)
We have made a page for Maryland Weather which gives you the current conditions for 14 present area locations.
Local Hourly Forecasts and Local Radar
Central Maryland
Delmarva
Pennsylvania

Maryland Weather Page
I wanted to keep it simple. Just the basics for a quick view at any time.
Typical First Frost and Freeze
Please share your thoughts, best weather pics/video, or just keep in touch via social media
---
Email Updates
Please make sure you sign up (above or click here to sign up for email alerts…. ) for my newsletter. This way you will get an email to make sure you are notified of each post.
---
Just In Power Kids:
A portion of proceeds go to our programs Providing FREE holistic care for kids in cancer treatment and up to 5 years post treatment and caregivers.