September 1 is the start of a new season for meteorologists. We group seasons together in three full month periods. This is the start of Autumn for science records, even though the astronomical Autumn begins on September 22 at 9:30 AM.
Below you will find a look at the numbers for temperature and daylight for what we would normally expect throughout the month of September in Baltimore. But first, the weather outlook shows signs of the season trying to change.
NOAA Temperature Outlook
This Outlook is for NEXT WEEK (Days 8 to 14) shows a dramatic cool down expected in the middle of the nation. The west coast should be hot, while the east coast will be near normal to slightly warm. Our region is on the edge of that.
Jet Stream Forecast Model Simulation 
The GFS Model (which has performed rather well lately) shows the Jet Stream buckling with a deep trough next week. This will allow much cooler air to drop in from Canada.  Will we get it? Well, here it looks like we remain on the edge. It is possible we get a taste and some chilly nights when the skies clear.
Temperature Outlook: Translation
I think we will get some taste of the cool air one or two days next week, not shown here.  It's more likely we get some nights that could drop into the 50s, if the skies clear and we get that trough to shift a little east.
Climate Data
The sun angle is getting lower, and daily sunlight is shrinking by more than 2 hours 30 minutes each day in Baltimore:
September 1:  Sunrise @ 6:35 AM ; Sunset @ 7:36 PM – Length of Day = 13 hours 00 minutes and 55 seconds.
September 30 Sunrise @ 7:02 AM; Sunset at 6:49 PM – Length of Day = 11 hours 47 minutes and 43 seconds.
That is about a loss of 1 hour 13 minutes daylight by the end of the month.
The Average Temperature Change 
Here's the official climate data for Baltimore from the National Weather Service based on records since 1881.
Baltimore will average 11 degrees cooler by the end of the month.
The code at the top of each column:
DY = Day
NMX = Normal Max (high) Temperature
NMN = Normal Min (low) Temperature
RMX = Record Max/high Temperatures
LMX = Record cool high Temperatures
RMN = RMX = Record Main/low Temperatures
HIMN = Record warm low Temperatures
MXPCP = Max precipitation (daily rainfall)
Hottest: 101ºF on Sept 7 in 1881
Coldest: 35ºF on Sept 25 in 1963
Note: Normal is NOT Normal! The weather often swings from warm to cool on either end.
This initial surge of chilly air is early, so it will subside and allow the warmth to return.  I would not suggest summer is completely over. Often a big drop in temps is matched by a warm up a week or two later.  But the strong of 90 degree days will be much harder to come by.  If you ask me, it wasn't soon enough. But I guess I should save my opinion for snow season. FITF
INTERACTIVE WEATHER PAGES
Maryland Weather Page
Get Your Local Maps And Forecast
I wanted to keep it simple. Just the basics for a quick view at any time.
14 Local Maryland Pages (and York PA)
We have made a page for Maryland Weather which gives you the current conditions for 14 present area locations. Many of these match up with the spots on our route.  Please use this list below are reference. I will include them daily with my articles on the kids.
NEW
Local Hourly Forecasts and Local Radar
Central Maryland
Delmarva
Pennsylvania
Please share your thoughts, best weather pics/video, or just keep in touch via social media
---
Email Updates
Please make sure you sign up (above or click here to sign up for email alerts…. ) for my newsletter. This way you will get an email to make sure you are notified of each post.
---
Maryland Trek Team Shirt
All proceeds will go to the Just In Power Kids programs
Maryland Trek Cycle Jerseys From Hill Killer
All proceeds will go to the Just In Power Kids programs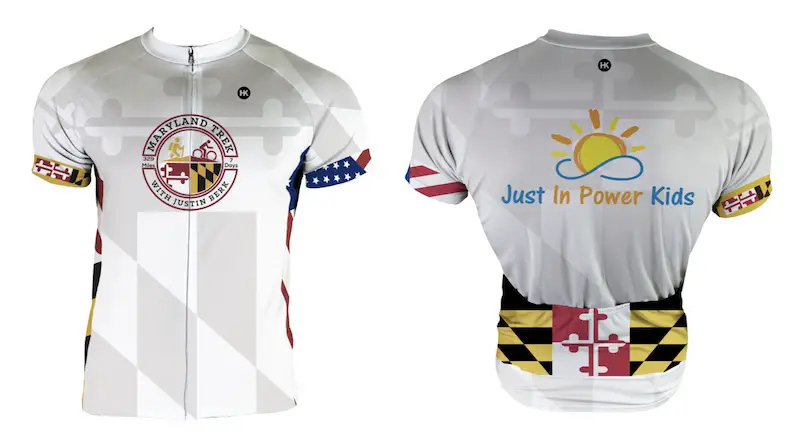 Also See:
July 2020 The hottest on record. Will it hint at snow this winter?
Comet NEOWISE Viewing All July (photos/video)
Maryland Strong Love ❤️ 
My 'bonus' daughter made this map of Maryland a few years ago. We brought it back for needed positivity. Now on her pick of tanks, and this cool Maryland T for men or women.
Click here or on the image to see more
This is all LOCAL: Made by Maryland Print House; Proceeds support my Maryland Trek 7 this August for Just In Power Kids.
Related Posts
2020 Tropical Storm and Hurricane Names and Naming History
Atlantic Tropical History: Maps of Origin Regions Every 10 Days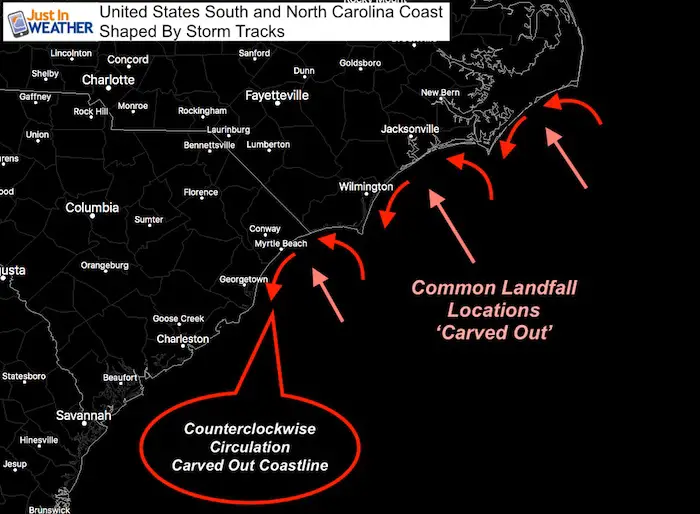 Other  Links:
Was Your County Not Included?
Click this map for more on the regional forecast zones
Baltimore Weather At BWI May Not Be As Hot As Reported
Construction at the airport close to the weather station may be added artificial heat. Click here or the image for the details.
Also See:
Just In Power Kids:
Proceeds go to our programs Providing FREE holistic care for kids in cancer treatment and up to 5 years post treatment and caregivers.
Shine On
Proceeds from all sales go to Just In Power Kids. Click the image to shop and show your support.