Tuesday June 23 2020
A major earthquake hit southern Mexico this morning near Oaxaca. This measured M7.4 and triggered a tsunami warning along regional Pacific coastlines. As of this post time, a small tsunami less than 1 meter (3.3 feet) was observed.
If you are keeping track, this is with 48 hours of the ring of fire solar eclipse and less than 3 days after the summer solstice.
Videos from the region have been uploaded. I've gathered a few here.  See the regional report and history from USGS below:
Magnitude
7.4 mww ± 0.0
Location
16.029°N  95.901°W± 7.1 km
Depth
26.3 km ± 3.6
Origin Time
Region
Oaxaca, Mexico (60)
Review StatusREVIEWED
Videos:
Oaxaca, Mexico
You can see the swaying buildings and breaking windows here
Mexico City: Far from the center, watch the water sway in a pool.
From The USGS
The June 23, 2020, M 7.4 earthquake near Oaxaca, Mexico occurred as the result of reverse faulting on or near the plate boundary between the Cocos and North American plates. Focal mechanism solutions for the event indicate rupture occurred on either a shallowly dipping thrust fault striking towards the west or on a steeply dipping reverse fault striking towards the ESE. The depth and focal mechanism solutions of the event are consistent with its occurrence on the subduction zone interface between these plates, approximately 100 km northeast of the Middle America Trench, where the Cocos plate begins its descent into the mantle beneath Mexico. In the region of this earthquake, the Cocos plate moves approximately northeastward at a rate of 60 mm/yr.
Also See:
Email Updates
Please make sure you sign up (above or  click here to sign up for email alerts…. ) for my newsletter. This way you will get an email to make sure you are notified of each post.
Please share your thoughts, best weather pics/video, or just keep in touch via social media
Maryland Trek 7 
This will go on this August! Let's hope social distancing will be a memory then. One way to celebrate would be to become part of my team:
Consider joining our team for the week, a single day, or even as a sponsor.
Maryland Strong Love ❤️ 
My 'bonus' daughter made this map of Maryland a few years ago. We brought it back for needed positivity. Now on her pick of tanks, and this cool Maryland T for men or women.
Click here or on the image to see more
This is all LOCAL: Made by Maryland Print House; Proceeds support my Maryland Trek 7 this August for Just In Power Kids.
Also See:
Double Rainbow at Sunrise Wednesday Across Central Maryland
New Video Series: What is this cloud?
Episode 3: Morning Glory at sunrise on the beach in North Carolina
Tropical Posts
2020 Tropical Storm and Hurricane Names and Naming History
Atlantic Tropical History: Maps of Origin Regions Every 10 Days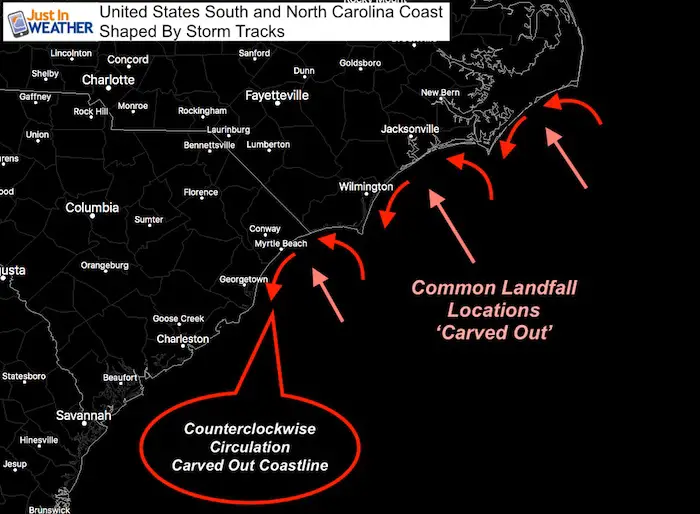 Other  Links:
Was Your County Not Included?
Click this map for more on the regional forecast zones
Baltimore Weather At BWI May Not Be As Hot As Reported
Construction at the airport close to the weather station may be added artificial heat. Click here or the image for the details.
Maryland Trek Cycle Jerseys From Hill Killer
All proceeds will go to the Maryland Trek 6 total and Just In Power Kids programs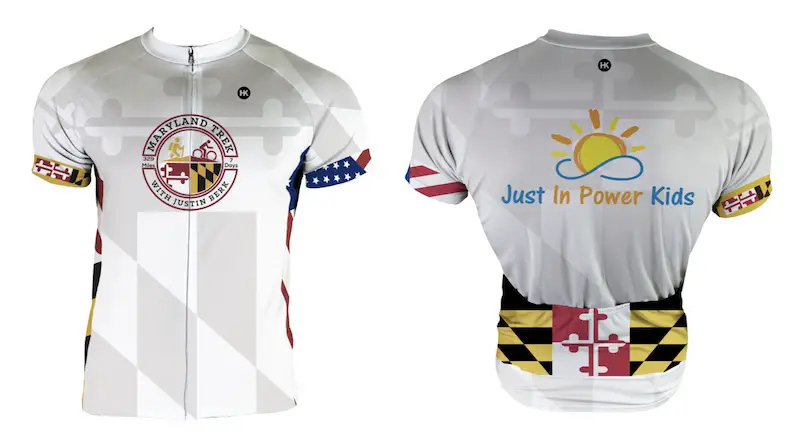 Thank you to our Title Sponsor for Maryland Trek 6
Shining on with Smyth and their contribution, our team has raised over $100,000 for Just In Power Kids to provide free programs for kids in and post cancer treatment.

Just In Power Kids:
Proceeds go to our programs Providing FREE holistic care for kids in cancer treatment and up to 5 years post treatment and caregivers.
Shine On
Proceeds from all sales go to Just In Power Kids. Click the image to shop and show your support.
Water Spout OR Scud Cloud on videos and photos near Middle River Maryland