June 20 2020
Summer just began in the Northern Hemisphere, when the sun reaches the highest latitude of the year. The next show will be a solar eclipse, but visible on the other side of the planet.  We can watch it right here thanks to live video streams.
The 'Ring Of Fire' is actually and annular eclipse. This is when the moon passes between the sun and Earth, but does not completely block out the sun. Due to the distance of the moon, 99.4% of the sun will be blocked this time around. This will allow a ring around the edge to be visible, like a ring of fire.
A Solar Eclipse: When the moon passed between the sun and Earth casting a shadow on the planet. This is usually a very narrow band.
Understanding  Solar Eclipse Types
Total: Moon completely blocks the sun
Partial: Moon covers part of the sun
Annular: Moon covers the sun, but appears smaller (when farther in orbit).
Hybrid: When the distance is on the edge so some of the path gets an annular and other lucky regions get total coverage.
When is this happening?
11:45 PM the eclipse begins when it is eastern United States. But not much will be able to be seen at the start.
1:00 AM Sun Jun 21, many webcasts begin.
2:40 AM Sun Jun 21 PEAK ECLIPSE.
5:34 AM Sun Jun 21 End.
Where is this happening?
How To View It
Free Channels: Most going live around 12 AM Sunday June 21 EDT
YouTube: timeanddate.com
This will cover the entire path of where the annular eclipse will traverse.
YouTube: Sirsa, India
From Sirsa, India in the center line of the the eclipse. This is broadcast by Ajay Talwar, an astrophotographer and famous global eclipse chaser.
YouTube: International Astronomical Center, Abu Dhabi, UAE
This location will see a 93% eclipse.
YouTube: Indian Astronomical Observatory, Ladakh
From the third highest observatory in the world on top of Mt. Saraswati in Hanle. This location will be 90% coverage.
YouTube: Kodaikanal Solar Observatory, India
This area will have a 27% partials eclipse.
Virtual Telescope Project:
This will be a calibration of observers across Africa and Asia. See it here starting at 12:30 AM
Maryland Strong Love ❤️ 
My 'bonus' daughter made this map of Maryland a few years ago. We brought it back for needed positivity. Now on her pick of tanks, and this cool Maryland T for men or women.
Click here or on the image to see more
This is all LOCAL: Made by Maryland Print House; Proceeds support my Maryland Trek 7 this August for Just In Power Kids.
Email Updates
Please make sure you sign up (above or  click here to sign up for email alerts…. ) for my newsletter. This way you will get an email to make sure you are notified of each post.
Please share your thoughts, best weather pics/video, or just keep in touch via social media
Maryland Trek 7 
This will go on this August! Let's hope social distancing will be a memory then. One way to celebrate would be to become part of my team:
Consider joining our team for the week, a single day, or even as a sponsor.
Also See:
Double Rainbow at Sunrise Wednesday Across Central Maryland
New Video Series: What is this cloud?
Episode 3: Morning Glory at sunrise on the beach in North Carolina
Tropical Posts
2020 Tropical Storm and Hurricane Names and Naming History
Atlantic Tropical History: Maps of Origin Regions Every 10 Days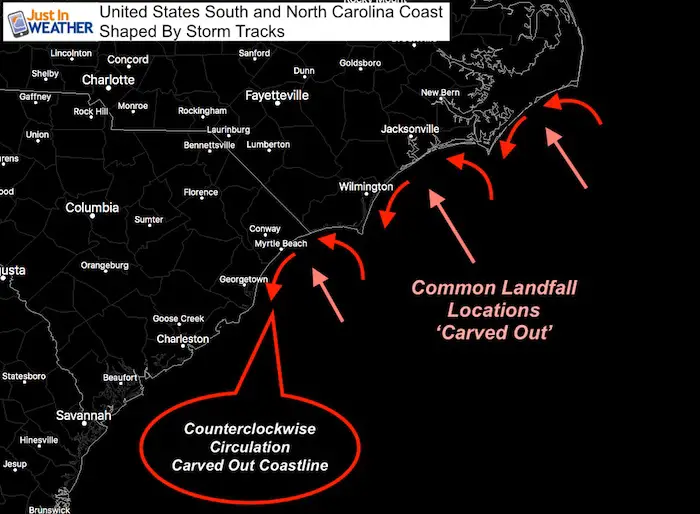 Other  Links:
Was Your County Not Included?
Click this map for more on the regional forecast zones
Baltimore Weather At BWI May Not Be As Hot As Reported
Construction at the airport close to the weather station may be added artificial heat. Click here or the image for the details.
Maryland Trek Cycle Jerseys From Hill Killer
All proceeds will go to the Maryland Trek 6 total and Just In Power Kids programs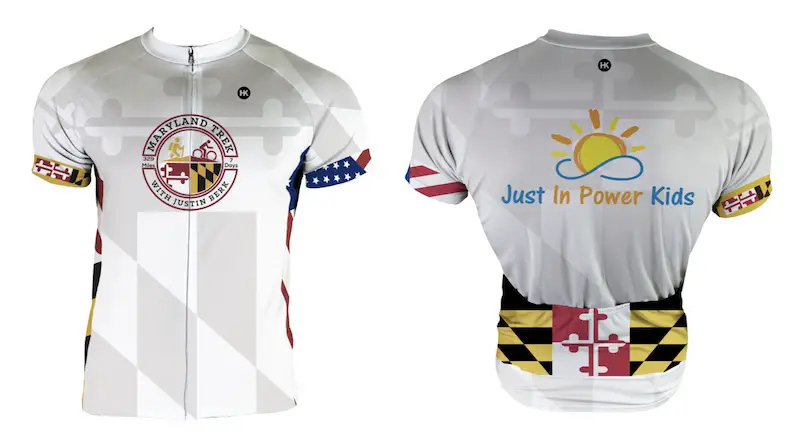 Thank you to our Title Sponsor for Maryland Trek 6
Shining on with Smyth and their contribution, our team has raised over $100,000 for Just In Power Kids to provide free programs for kids in and post cancer treatment.

Just In Power Kids:
Proceeds go to our programs Providing FREE holistic care for kids in cancer treatment and up to 5 years post treatment and caregivers.
Shine On
Proceeds from all sales go to Just In Power Kids. Click the image to shop and show your support.
Water Spout OR Scud Cloud on videos and photos near Middle River Maryland