June 8 2020
A truly magnificent view was in the sky over Winthrop, Maine today. Marjorie Lewis was visiting from Fredrick Maryland and spotted what looked like two rainbows in the sky. What she captured was the very rare double solar halo.
What is it? This is created by sunlight passing through ice crystals high in the sky. While the spread of the colors is the result of a prism like phenomenon, it is different than that of a rainbow. I'll explain below.
Solar Halo
If you have every seen a ring around the sun, that is a dollar halo. It is sunlight being refracted through ice crystals in the high thin cirrus clouds. This is often a signal of a change in weather, perhaps rain in the next day or two.
Seeing one ring around the sun is actually pretty common. Although I do get photos every year from people who have just noticed for the first time.
To see two rings, this is a special event!
Angles For The Halos
Primary Halo at 22º
Ice crystals in the cirrus clouds are hexagonal, or six sides based on the structure of water when it freezes. To get that rainbow in the sky, sunlights needs to pass through at a 22º angle. This will allow the ice to act like a prism and spread the light colors apart for our viewing. This is the most common showing.
Second Halo at 46º
When light can pass through the ice crystals at 46º, this can also work to spread the the light apart. Since this is a larger angle, the light will spread the colors wider and OFTEN it will be dimmer.
Blueprint To See The Double Solar Halo
Rainbows In The Sky
These are not rainbows since it is with rain falling. I'll explain the rainbow below.
All of these are refraction in ice crystals. These include the solar halo, sun dog, and circumzenethial arc.
Circumzenethial Arc: My Video From July 22, 2018
Compared to rainbows:
Rainbows are when sunlight is refracted  through falling rain. This happens when the sun is behind the observer and rain is in front.  The light refracts AND reflects inside the droplets.
When there is a double rainbow, the light passes through and reflects twice inside the droplets. With a double rainbow, the secondary arch shows the colors in reverse due to that extra reflections.
This photo from Alina Costabile was on Sept 30, 2011. This close up show the reverse order of the colors with the secondary arc.
Double Solar Halo 
One more view of the double solar halo and we can see the colors are in the same order. Red is on the inside of the arc, closer to the sun for both. The secondary arc is spread out farther, and less bright.  This is due to the light passing deeper through the ice crystals at the longer 46º angel to spread out farther.
Thanks agin to Marjorie for sharing this, and giving me a project today.
Please share your thoughts, best weather pics/video, or just keep in touch via social media
Maryland Trek 7 
This will go on this August! Let's hope social distancing will be a memory then. One way to celebrate would be to become part of my team:
Consider joining our team for the week, a single day, or even as a sponsor.
Was Your County Not Included?
I wrote this to explain the NWS forecast zones. In November 2020, Cecil County will be switched to join the rest of central Maryland under NWS Sterling VA Office command.
Click this map for more on the regional forecast zones
Other Posts You Might Enjoy
New Video Report: What is this cloud?
Episode 3: Morning Glory at sunrise on the beach in North Carolina
2020 Tropical Storm and Hurricane Names and Naming History
Atlantic Tropical History: Maps of Origin Regions Every 10 Days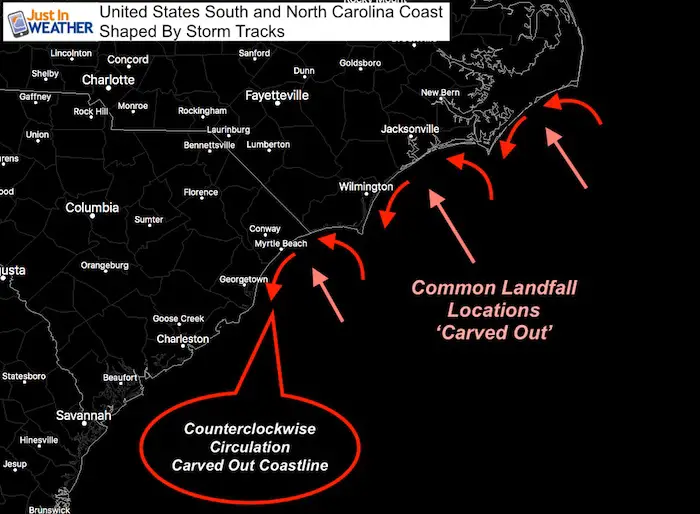 Baltimore Weather At BWI May Not Be As Hot As Reported
Construction at the airport close to the weather station may be added artificial heat. Click here or the image for the details.
Water Spout OR Scud Cloud on videos and photos near Middle River Maryland
Maryland Trek Cycle Jerseys From Hill Killer
All proceeds will go to the Maryland Trek 6 total and Just In Power Kids programs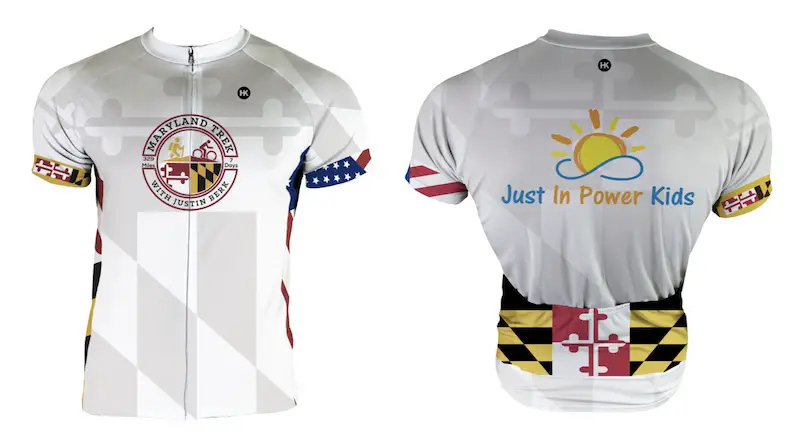 Thank you to our Title Sponsor for Maryland Trek 6
Shining on with Smyth and their contribution, our team has raised over $95,000 for Just In Power Kids to provide free programs for kids in and post cancer treatment.

Just In Power Kids:
Proceeds go to our programs Providing FREE holistic care for kids in cancer treatment and up to 5 years post treatment and caregivers.
Shine On
Proceeds from all sales go to Just In Power Kids. Click the image to shop and show your support.