May 9 2020
Two new cold temperature records were set in Baltimore at BWI and another is within reach.  This morning snow has accumulated in the mountain of western Maryland and West Virginia.  This cold weather pattern has produced snow showers during the afternoon for many areas making if feel like later winter in mid May.  Officially they did not reach the airport, but flakes did fly in the metro area.
Ironically Maryland has just started to ease restrictions in the COVID-19 State of Emergency.  The Stay At Home order was put in place on March 30. That day the high temperature was 73ºF.  Today was more than twenty degrees cooler.
Sunday morning Freeze Warnings and Frost Advisories have been issued, but Mother's Day afternoon will end up nice and mild.  The outlook does bring open last cold shot early in the week, then real spring warmth arrives next weekend.
Record Cold
New Records for Baltimore at BWI:
Low Temperature = 34ºF. The old mark was 36ºF in 2017 (and other years)
Cold Max Temperature = 51ºF. The old mark was 53ºF in 1977.
Notes:
Normal High = 72ºF. This afternoon was 21 degrees cooler than where it should be.
Western Maryland Snow
Deep Creek Lake: Between a dusting and 1 inch of snow stickage
Other Notable Cold Records
The National Weather Service recorded 15ºF at 850mb via balloon launch. This was the coldest this late since these records began in 1948.
Spruce Known, WV also reached a low temperature go 15ºF. That was at 4,764 Ft).  This region got close to 3 inches of snow.
Photos From The Allegheny Mountain Region
—> slider
New York City at Central Park: 
Snow. This tied the latest snow on this same date in 1977.
Syracuse, NY
New Record: 5 Consecutive Days with temperatures reaching 32ºF or colder. Prior record was 4 days in 1947.  Records date back to 1903.
Freeze Warning and Frost Advisory: Mother's Day Morning
See the model spread of forecast temperature maps below.
How Cold Will It Get Mother's Day Morning?
There is a range across the models, but the water of the Bay will keep nearby areas from freezing. However, a heavy frost is possible with temps in the mid or upper 30s. On that note, interior Delmarva should prepare your plants for frost as well.
The Record Low in Baltimore for Sunday was 33ºF set in 1983.  It will be within reach, but we may just miss the mark.
Compare Model Forecasts —> slider
When is the typical last freeze or frost?
Mother's Day Afternoon
The sun will be out and allow for a recovery into the 60s for most areas.
Looking Ahead
A clipper type systems will race in Sunday night and Monday. This will bring some scattered rain showers, but another round of snow in the mountains. This should be our last push of this cold pattern, with a warm back above normal next week.
Storm Animation 
Temperature Outlook
Also See:
Please share your thoughts, best weather pics/video, or just keep in touch via social media
Water Spout OR Scud Cloud on videos and photos near Middle River Maryland
Baltimore Weather At BWI May Not Be As Hot As Reported
Construction at the airport close to the weather station may be added artificial heat. Click here or the image for the details.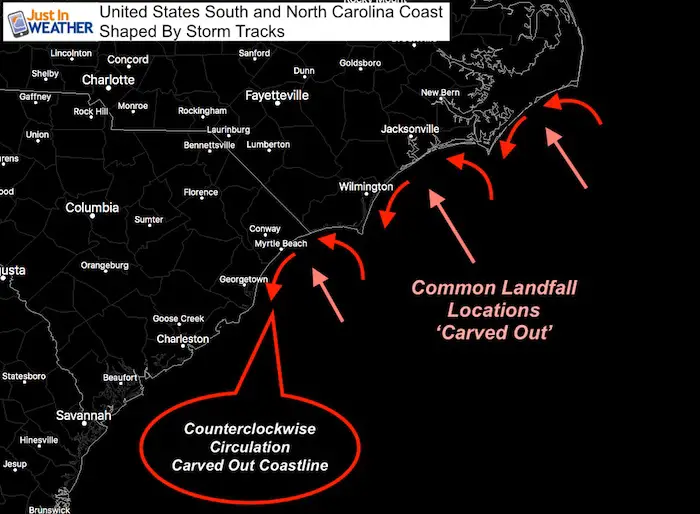 Maryland Trek Cycle Jerseys From Hill Killer
All proceeds will go to the Maryland Trek 6 total and Just In Power Kids programs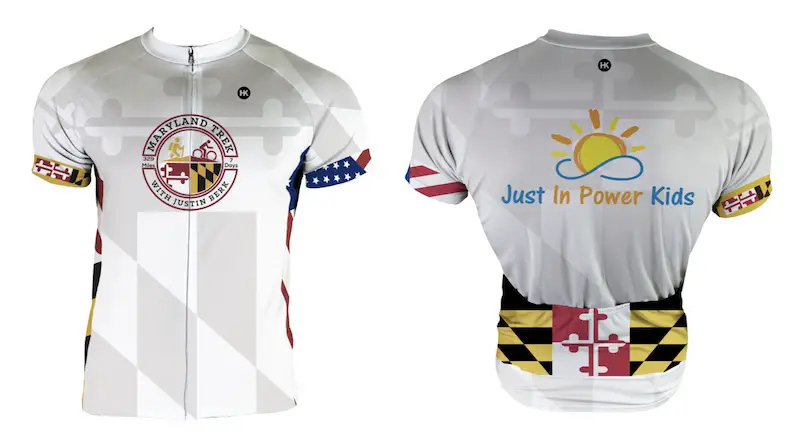 Thank you to our Title Sponsor for Maryland Trek 6
Shining on with Smyth and their contribution, our team has raised over $95,000 for Just In Power Kids to provide free programs for kids in and post cancer treatment.

Just In Power Kids:
Proceeds go to our programs Providing FREE holistic care for kids in cancer treatment and up to 5 years post treatment and caregivers.
Shine On
Proceeds from all sales go to Just In Power Kids. Click the image to shop and show your support.