Friday May 8 2020
The headline today is the Freeze Warning and Watch in place Saturday morning and some also on Sunday. The reality is that a very rare weather pattern will bring cold air in after rain and some mixed snow.  Below you will see the forecast maps and I answered some common questions.
Freeze Warning and Watches
A warning is pretty much a promise for temps to drop below freezing.
A watch means it is possible and many of these areas will be upgraded to a warning when the new model temperature forecasts arrive.
Common Q & As
Should I bring my plants inside or protect them?
YES! Especially if you live away from the water. I would consider this as well for interior Delmarva. Two things to add: 1) This may need to be repeated Sunday morning. 2) Disconnect your garden hoses to prevent a freeze from bursting them.
Why is this happening?
The Polar Vortex finally broke from the arctic and is dropping into the US. This was expected over the winter but did not happen. Record cold built over the arctic and is not being unleashed.  Yes, the Polar Vortex was overplayed by the media, but it's a real weather thing!
Will it snow?
Yes, but not for all.
Western Maryland and the high mountains could get a dusting to a few inches of snow.
Locally: I expect there will be more areas that see snow flakes or sleet mixing in than shown on the future radar below.  But the best chance will be in the same normally colder areas west and north of Baltimore that are under the Freeze Watch and often get more snow in a normal winter.  The timing will be around midnight, so if you sleep through it you may not know.
Note: A few showers may develop on Saturday afternoon that could bring rain mixed with graupel (styrofoam type snow).
Will there be stickage or icing?
In the mountains, yes. A dusting to a few inches by Saturday morning.
Locally: Odds are there will be a mix and maybe brief stickage on decks, car tops, and some grassy areas. The ground is warm, so as soon as it stops, anything stickage will melt.
Icing: This is NOT going to be a road problem. A quick drop in temps expected in the Freeze Watch and Warning areas. The ground and other surfaces may still be wet, so there could be some ice forming. Low temps will be by 7 AM, then thawing. So if you want to see it, wake up and check early.
When is the latest snow in Baltimore?
A trace was recorded in 1951 on May 6 and 11.
What records are possible this weekend?
Saturday Morning: May 9 Record Low In Baltimore: 36ºF in 2017
Saturday Afternoon: May 9 Record Coldest High Temperature In Baltimore: 53ºF in 1977
Sunday Mother's Day Morning: May 10 Record Low In Baltimore: 33ºF in 1983
How about Mother's Day weather?
The morning will be cold, and freezing temps may be well inland as the warmer Bay could protect more urban areas.  The afternoon will be sunny and warming back into the 60s.
When will spring return?
Next weekend we should see the pattern take hold to bring back the 70s and 80s
Weather Forecast Maps
High Temperatures will be before the rain arrives.
Rain and Snow Simulation —> slider
Overnight Snow (or mix)
The main change is the timing of then end of the precipitation. This is why less snow and mix is shown, but it's still possible around midnight to 1 AM. Will you get up to see if this happens?
Saturday Temperatures 
The quick drop in temps with moisture on elevated surfaces could lead to some ice forming (on decks, car tops, garbage cans, some grassy areas).
Afternoon Chilly Highs: If this verifies, it would be a record cold for max temperatures
Mother's Day
The modeling is trying to allow the warmth form the water to protect more areas around Baltimore and I-95.  But frost or freeze still very likely inland.
Mother's Day Afternoon may be similar to the weather we just had yesterday (Thursday)
Looking Ahead
The change is in sight. A much warmer pattern is expected to build in later in the week. Next weekend should be quite warm again.
Also See:
Please share your thoughts, best weather pics/video, or just keep in touch via social media
Water Spout OR Scud Cloud on videos and photos near Middle River Maryland
Other  Links:
When is the typical last freeze or frost?
Baltimore Weather At BWI May Not Be As Hot As Reported
Construction at the airport close to the weather station may be added artificial heat. Click here or the image for the details.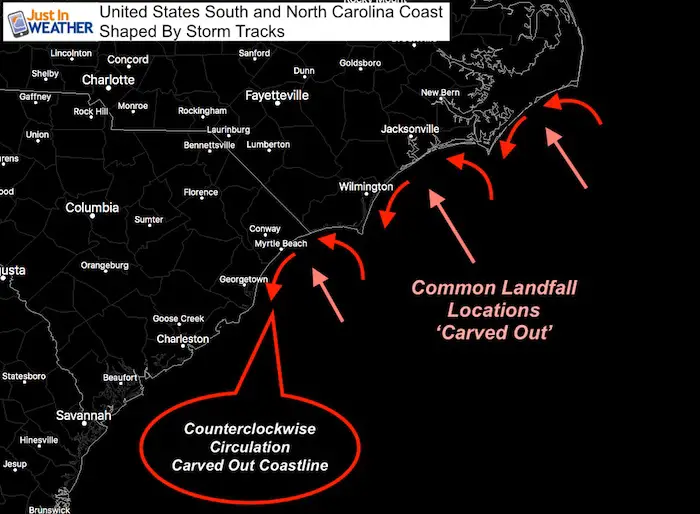 Maryland Trek Cycle Jerseys From Hill Killer
All proceeds will go to the Maryland Trek 6 total and Just In Power Kids programs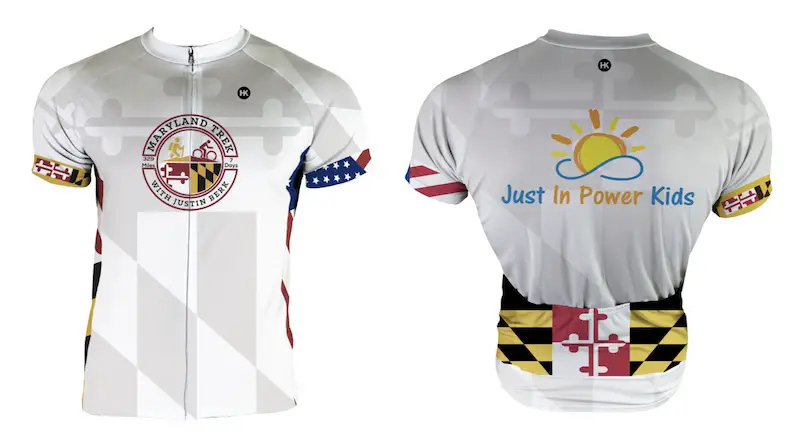 Thank you to our Title Sponsor for Maryland Trek 6
Shining on with Smyth and their contribution, our team has raised over $95,000 for Just In Power Kids to provide free programs for kids in and post cancer treatment.

Just In Power Kids:
Proceeds go to our programs Providing FREE holistic care for kids in cancer treatment and up to 5 years post treatment and caregivers.
Shine On
Proceeds from all sales go to Just In Power Kids. Click the image to shop and show your support.